Passion, expertise, a knack for making even the most complex concepts seem simple — sounds like a checklist for Bluprint instructors! Read on to find out why Bluprint is crazy about our talented teachers, plus learn some surprising fun facts that make us love them even more.
1. Quilting: Jenny Doan
Quilting Quickly & Quilting Quickly II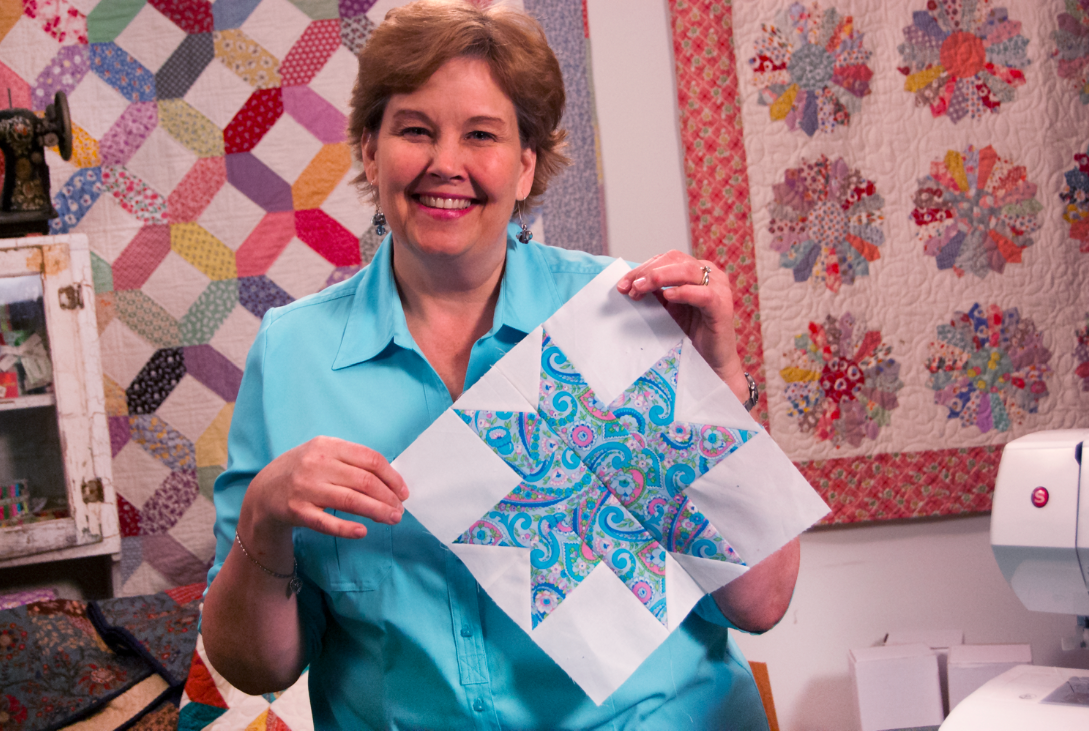 Why she's amazing:
Jenny Doan is a quilting superstar, with more than 17 million views of her YouTube tutorials and two decades in the business. She owns and operates the successful, family-run Missouri Star Quilt Company. She has seven children and 21 grandchildren.
Fun fact:
Jenny's success has resulted in the nickname, "the Oprah of Quilting."
2. Knitting: Marly Bird

Why she's amazing:
In 2007, Marly Bird left the financial services industry to start Yarn Thing, a knitting and crocheting podcast. Five years later, she's creative director for Bijou Basin Ranch Yarns, the co-author of Curvy Crochet, and a widely published designer with patterns featured in Perfectly Plus, Knitting Plus, Knit Simple, Interweave Crochet, Knitscene, Inside Crochet, Wild Fiber and Petite Purls.
Fun fact:
Marly is a huge fan of the Twilight series!
3. Jewelry: Candie Cooper
Beading with Wire, Chain & Leather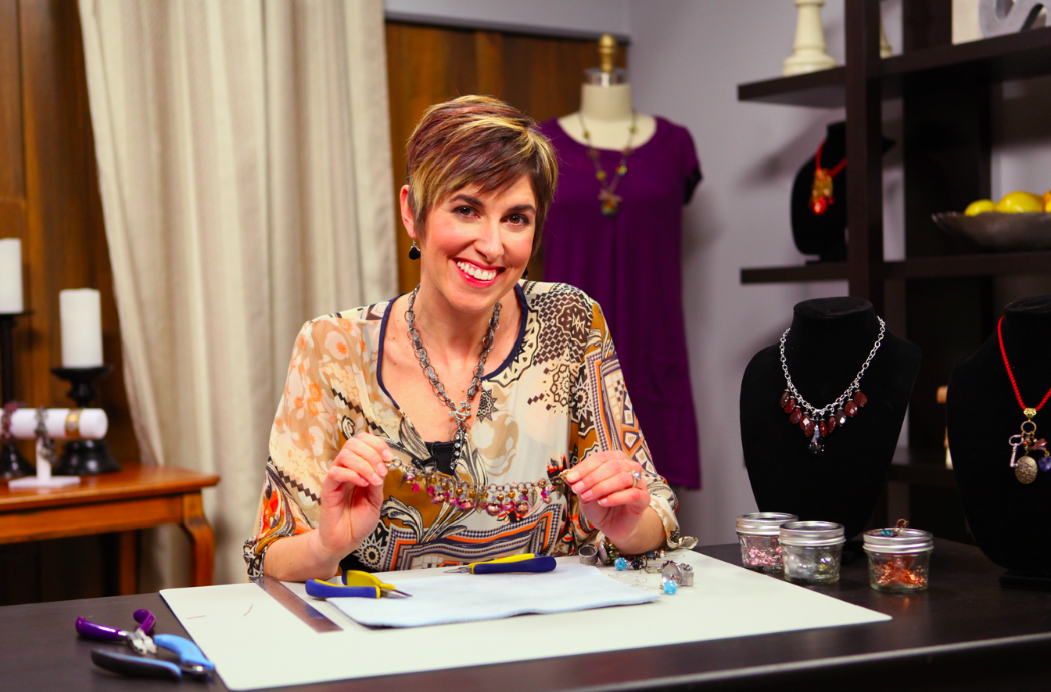 Why she's amazing:
An accomplished jewelry designer and author, Candie Cooper is also the host of the PBS series Hands On. Her books include Necklaceology, Metalworking 101 for Beaders, Felted Jewelry and Designer Needle Felting.
Fun fact:
Candie draws her inspiration from everything from graffiti to children's drawings….and she makes a killer cheeseball!
4. Cake Decorating: Mike McCarey
Classic Car, Timeless Techniques & Advanced Cake Sculpting

Why he's amazing:
Mike McCarey owns and operates the celebrated bakery Mike's Amazing Cakes. He teaches advanced cake architecture and sculpting around the country, and frequently appears on The Food Network as competitor and judge. His clients include Starbucks, Dustin Hoffman, Rodney Dangerfield, Julia Child, Microsoft and the Smithsonian.
Fun fact:
In a 2009 episode of The Food Network Challenge, Mike got to visit Sesame Street and interview Big Bird before making a Muppet-inspired cake. He won the episode!
5. Cooking: Giuliano Hazan
Why he's amazing:
Giuliano Hazan is the only son of Marcella Hazan, and he followed his mother's legendary footsteps to become one of today's foremost authorities on Italian cooking. Giuliano authored the international bestseller The Classic Pasta Cookbook, which was nominated for a James Beard Award and lauded by the New York Times as "just about everything you want to know about pasta and how to prepare it from the Italian perspective." He is a frequent guest on The Today Show and teaches cooking classes around the world.
Fun Fact:
The first time Giuliano tried Swiss chard ravioli at age 5, he was so content he fell asleep at the table!
6. Photography: Rob Sheppard
Why he's amazing:
Rob Sheppard is a prolific photographer and the author of more than 40 books, including The National Geographic Field Guide to Digital Photography and Landscape Photography: From Snapshots to Great Shots. A fellow with the North American Nature Photography Association, he is also editor-at-large of Outdoor Photographer magazine.
Fun fact:
Rob can literally find inspiration anywhere; he describes his favorite spot to shoot as "whatever spot I'm currently in!"
7. Sewing: Brett Bara
Why she's amazing:
The former editor-in-chief of Crochet Today magazine, Brett Bara is fast becoming a household name for her bubbly persona and undeniable talent. She's the author of Sewing in a Straight Line and host of the Emmy-nominated television series Knit and Crochet Now, and also works as a spokeperson and consultant for several major international brands. She has appeared on The Martha Stewart Show and The CBS Early Show, and has been featured as a craft expert on Etsy, ABCNews.com, The Associated Press and LifetimeTV.com.
Fun fact:
Bret regularly features her adorable cat Fifi on her blog, in a series titled "Catlady Fridays."
8. Crocheting: Vickie Howell
Why she's amazing:
Vickie Howell is a designer, author and on-air personality. She's the host and creative consultant of TV's Knitty Gritty and co-host of DIY Network's Stylelicious. She's the author of seven knit, crochet and craft books, including Step It Up Knits: Take Your Skills Up to the Next Level with 25 Quick & Stylish Projects. She's also the celebrity spokesperson for Caron International, maker of Sheep(ish), the first yarn in her co-branded line.
Fun fact:
Beginning in 2014, Vickie will be the new host of Knitting Daily TV!
9. Embroidery: Eileen Roche
Why she's amazing:
Eileen Roche is the founder, publisher, and editor of Designs in Machine Embroidery magazine. Known for her innovative product development, her favorite pastime is empowering embroiderers to fulfill their creative passion for machine embroidery. She hosts the Embroider It Yourself educational video series, and is the author of Contemporary Machine Embroidered Quilts, Contemporary Machine-Embroidered Fashions and Contemporary Machine-Embroidered Accessories.
Fun fact:
Eileen and her sister Marie teach embroidery classes all over the country with their "Stitching Sisters" program.
10. Fine Art: Micah Ganske
Narrative Portraiture: Painting in Acrylic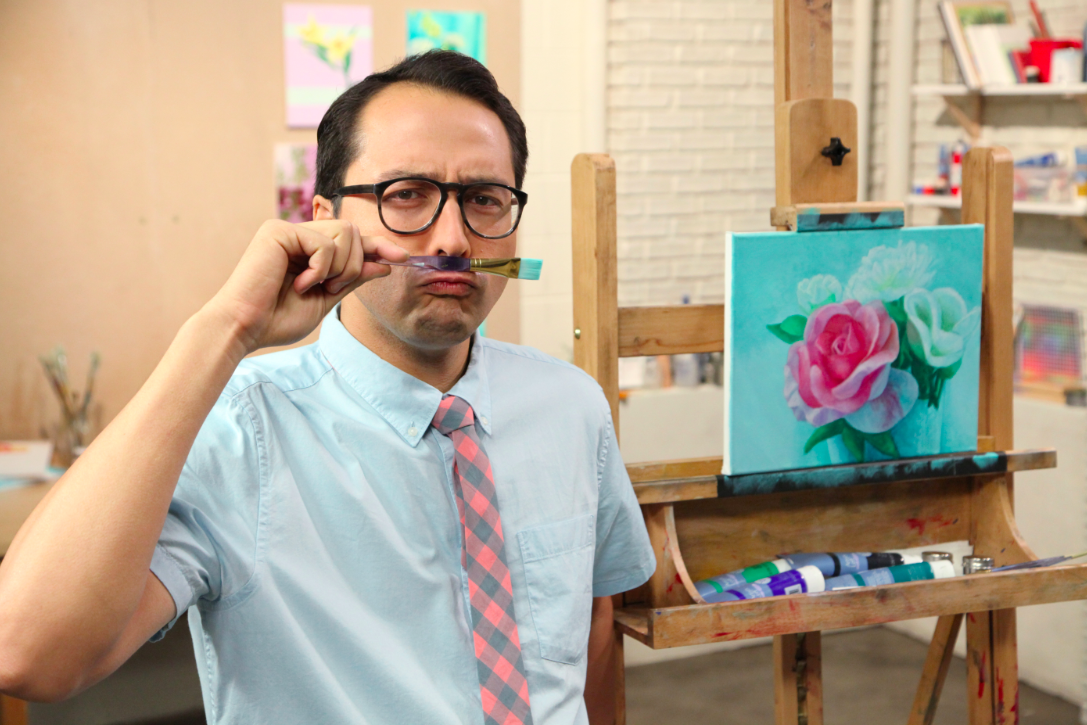 Why he's amazing:
Micah Ganske's talent and unique perspective have made him a hot commodity in the art world. Since receiving his MFA from the Yale School of Art, his work has been featured in several high-profile exhibitions, including Miami's Art Basel and a solo show with RH Gallery in Tribeca. He is a recipient of the Adobe Design Achievement Award in Digital Photography, and fills his days teaching and creating artwork.
Fun fact:
In addition to painting, Micah is now using 3-D printer technology to create one-of-a-kind sculptures.
We told you they're awesome! These are only 10 of our dozens of incredible instructors, and they're all here just for you. The right teacher makes a world of difference, so don't wait to discover your next favorite class!
Who's your favorite Bluprint instructor?