What inspires the projects and quilts you sew, design and create? Are you inspired by certain colors, design elements or the fabric from particular designers? Perhaps you have a favorite design style: classic, primitive, country, cottage chic or modern? You might also be inspired to sew by special occasions in your life and in the lives of your friends and family members.
Read on for more thoughts on inspired quilting and ways to find it in your own life & work.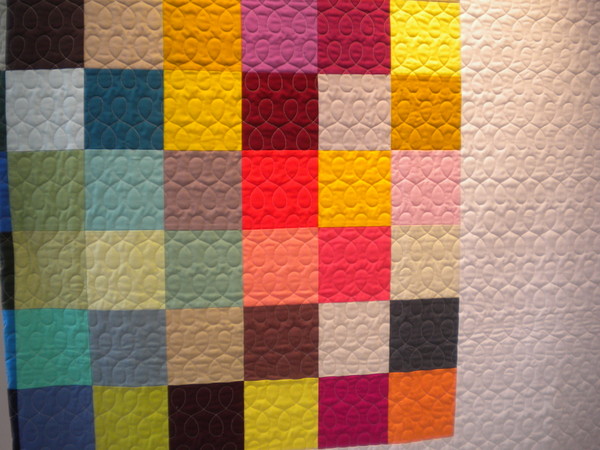 Quilt by Denyse Schmidt for Free Spirit Fabrics at the Quilt Market, Spring 2014, photo via A Quilting Life
1. Write it down.
The best advice on quilting I've ever received has actually come from several professional quilters. I learned that they often challenge their students to make lists of design elements that inspire them.
Make a list of favorite colors, patterns and even favorite quilt blocks. Think about how much "open space" or background areas you like to have in quilts. Keep a sewing journal where you can refer back and add thoughts and ideas at any time. You can also glue in snippets of fabric or inspiration photos from magazines to help you realize the things that really inspire you.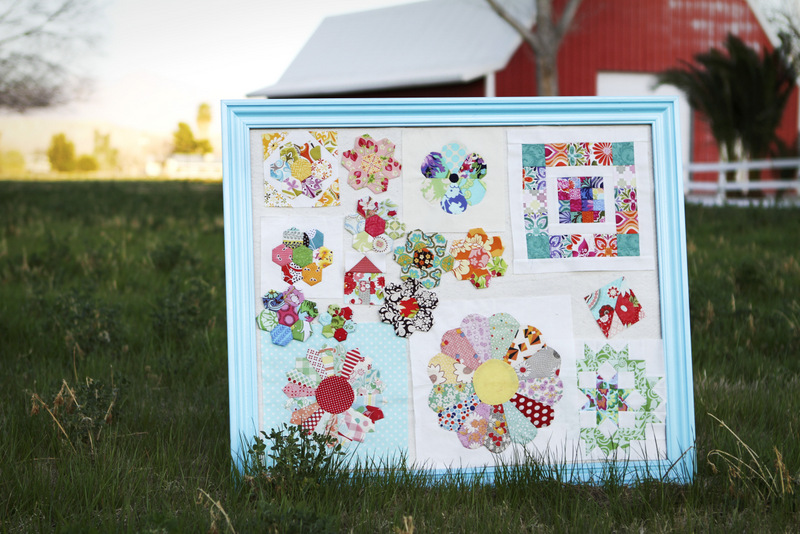 Photo from the book A Quilting Life: Creating a Handmade Home
2. Keep an inspiration board.
An inspiration board is even more fun than an inspiration journal because it's out in the open to inspire and motivate you daily. Any kind of bulletin board will work: You can cover your board with a plain or fancy fabric to start and then have fun pinning clippings, fabrics, trims and photos of anything that inspires you to quilt. Practice quilt blocks for current projects can also be pinned to an inspiration board.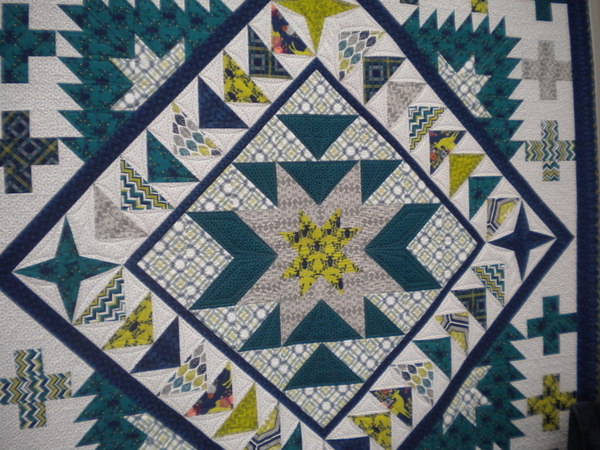 Quilt by Emily Herrick Photo via A Quilting Life
3. Search for inspiration.
Read quilt books and magazines for inspiration, of course, but don't stop there. You can find inspiration for quilting in many other sources. Home decor stores and catalogs provide a wealth of ideas. Attend quilt shows and visit quilt shops for even more ideas.
And don't forget to search on-line where you're often able to immediately find the latest trends in sewing and quilting. Especially look for posts on Quilt Market recaps and current trend reports. [insert post link here].
4. Draw from life events.
Sometimes, all it takes for the inspiration to sew or quilt is the upcoming celebration of a fun life event. Events like baby births, baptisms, birthdays, graduations, holidays, weddings and anniversaries all offer the perfect opportunity to not only commemorate a special life event but also to share your love of quilting with friends and family. When sewing or quilting for others, be sure to consider their color and fabric preferences, so you are sure to plan the ideal project.
You can also make quilts to commemorate "once in a lifetime" trips or events — perhaps you were able to attend the Olympics and want to make an Olympic commemorative quilt. Vacations are an equally good source of inspiration for commemorative quilts. Heritage and family history quilts can also be made either to commemorate family reunions or just to have. Make an Eagle Scout quilt for that special someone in your life who achieves that special designation.
Commemorative projects aren't limited to just quilts: Wall hangings are another way to commemorate special events without the time and expense of making a larger sized quilt.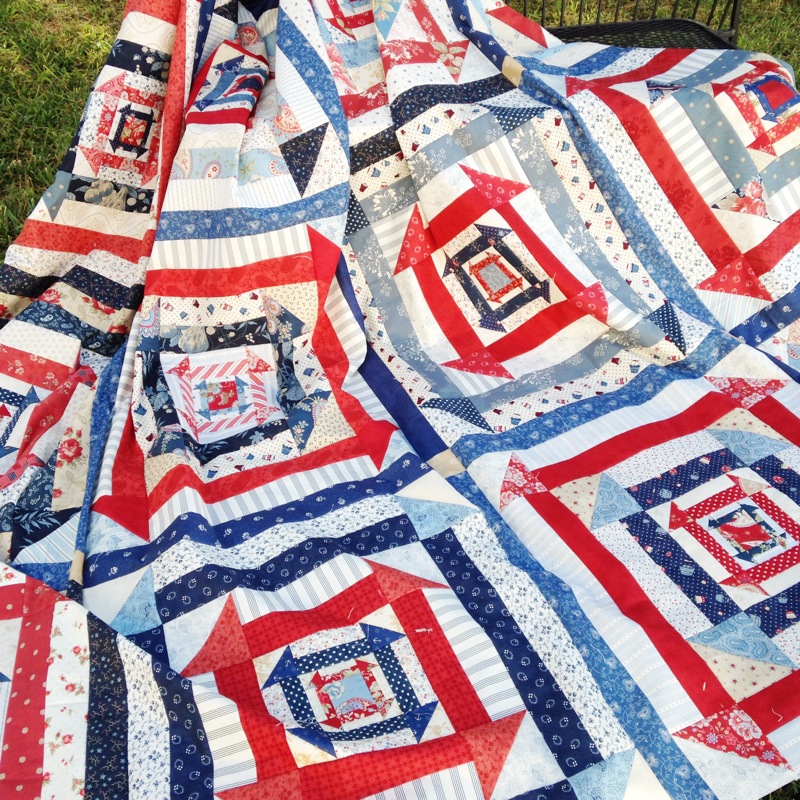 Nested Churn Dash Quilt by Sherri McConnell of A Quilting Life
5. Be inspired by the seasons.
Whatever your favorite season — winter, spring, summer or fall — use the tellings from your favorite time of the year for quilts and others projects. Changing out quilts and home decor items with the season is a lot of fun while simultaneously ensuring your projects last for many years to come.
Make a Christmas quilt each year or new Thanksgiving place mats and napkins each time you host the family get together. With seasonal inspiration all around, the possibilities are endless!
What are your favorite ways to search for quilt project inspiration?