Bugs, creepy crawlies, insects, arachnids — Do they give you the heebie-jeebies or are you fascinated by the jewel tones, varying textural surfaces and perfectly balanced lines?
When I want to create something inventive and new, I turn to inspiration from some unlikely places like the insect kingdom. Even if bugs normally give you the creeps, I think you'll be surprised at how beautiful they can be when used as inspiration for jewelry. Amazing things can happen when you keep an open mind.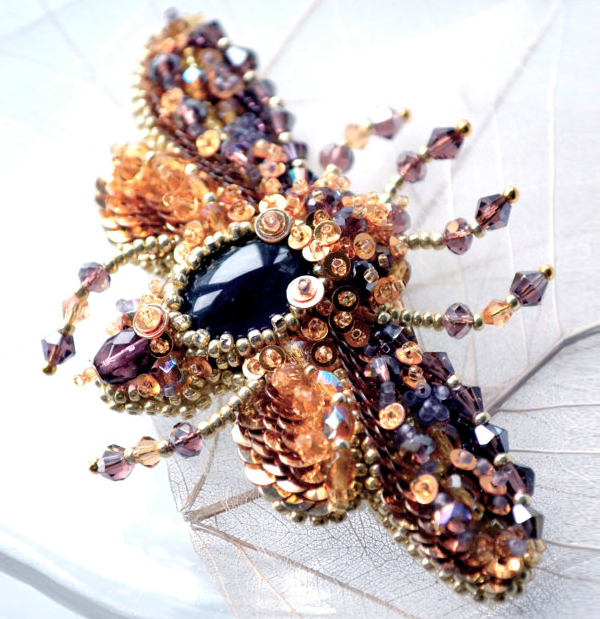 Photo via Agija Rezcova
Butterflies and dragonflies are iridescent and colorful so they capture the imagination of many crafters, but plenty of other insects are just as interesting and beautiful. After all, there are nearly a million different types of insects and arachnids out there just waiting for you to study them and create something new.
Jewelry artists in particular often use the insect world as the blueprint for new designs. I've seen heavily stylized patterns, finished pieces with just a hint of an insect wing or eye, and even someone putting steampunk elements directly onto actual insect exo-skeletons! The possibilities are endless. Here's a roundup of various insect jewelry – from ladybugs to beetles, inspiration to tutorials, beading to steampunk, we've got it all!
Insect resources
Everyone knows what a bug looks like, right? Bulbous body, too many legs, two antennae, maybe some wings, sorta hairy. Kinda ugly unless it's a butterfly. Right?
Wrong!
Look at this beautiful thing: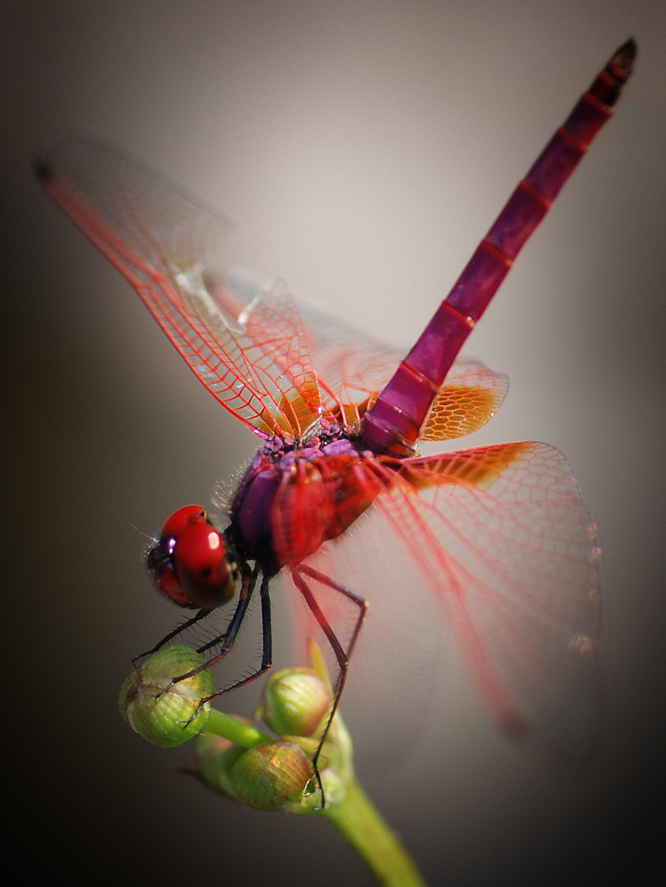 Photo via William Cho
I bet you had no idea insects could be so stunningly gorgeous! Those colors! My heart is fluttering and my synapses are firing with new ideas on just that one photo. That just goes to show that the first thing you should do when you want to start a new design based on a natural resource is do some research. If you want to do an ocean-themed necklace, go to the beach. If you are hankering after a desert bangle, check out the Mojave. And, if you want to create a piece of insect jewelry, you need to start looking at bugs. And I mean really LOOK. Study shape, color, form and texture.
The easiest way to research visuals these days, of course, is to search online. In the case of the teeny-tiny insect world you really want to start with "insect macro photography" on Google or Pinterest. Give it a try! You can also check out something like "insect illustrations public domain" for usable, usually vintage, reference material. There are even patterns available and drawn by other artists.

Insect Wing Patterns via Valerie Brincheck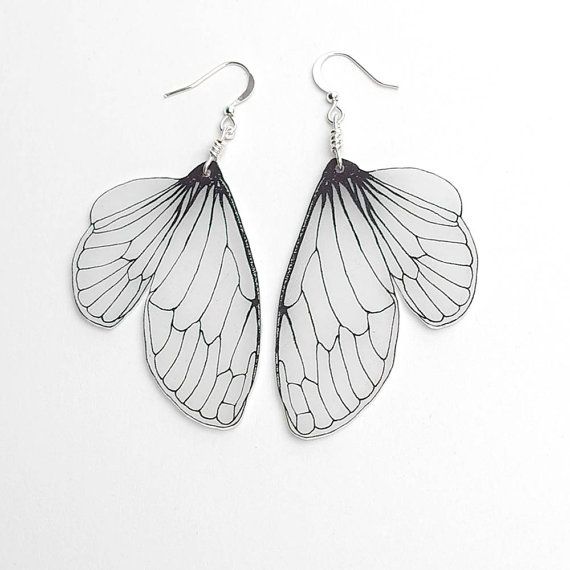 Cicada Wing Dangle Earrings via Camilla Taylor
Don't stop at reality, either. Check out what other artists have done with insects in their jewelry. These days, spiders freak people out, but did you realize that Victorian style had insect jewelry as a major theme? Take a look — You'll be surprised how beautiful a spider can be when done by Fabergé.
My point is: Doing research is a really important step.
Insect jewelry
OK. You've got your research done and you want to get going. Where do you start? What kind of insect jewelry will you make? Take a look at some of these modern examples for inspiration, and try some of the tutorials and patterns linked below to get started with this insect jewelry roundup!
Beaded insects and spiders
The possibilities for creating colorful bugs with seed beads are endless. The sparkle can emulate insect iridescence and the texture is delicious. Take a look below at what some talented folks are working on, then try your own.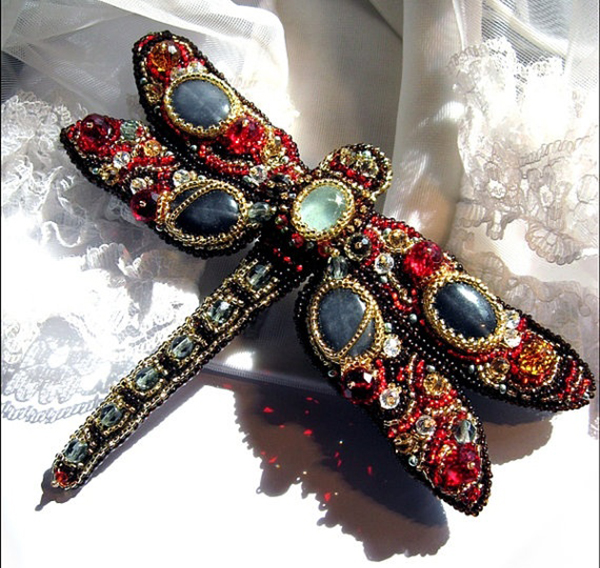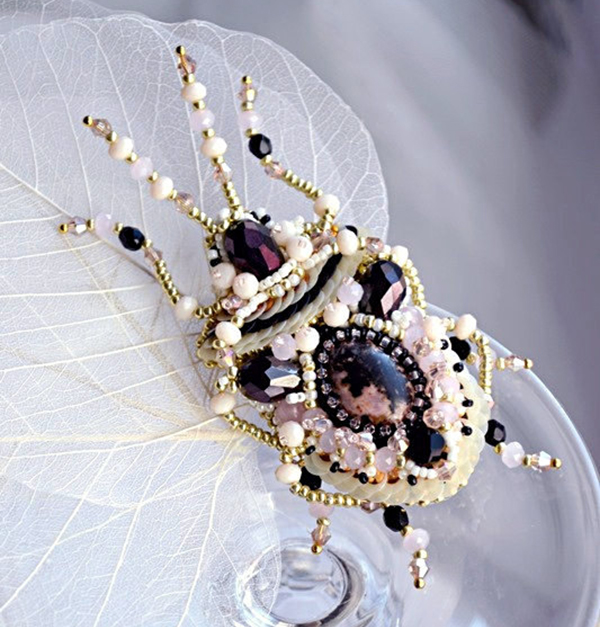 Photos via Agija Rezcova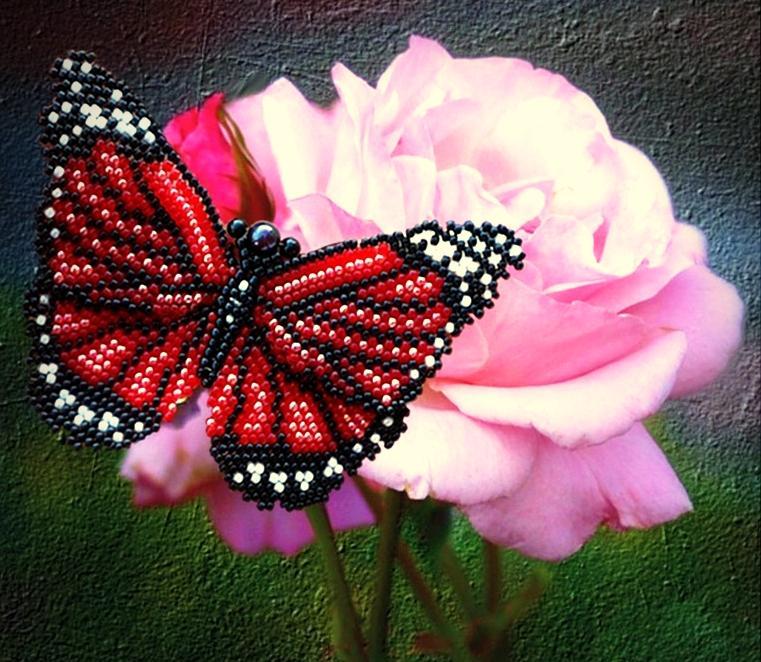 Black-n-red peyote butterfly tutorial via Bluprint member gemmaster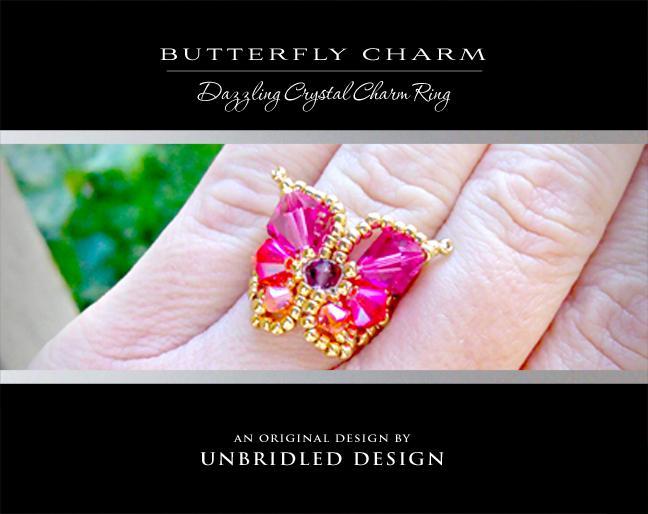 Butterfly Charm Ring beading tutorial via Bluprint member StaceyLee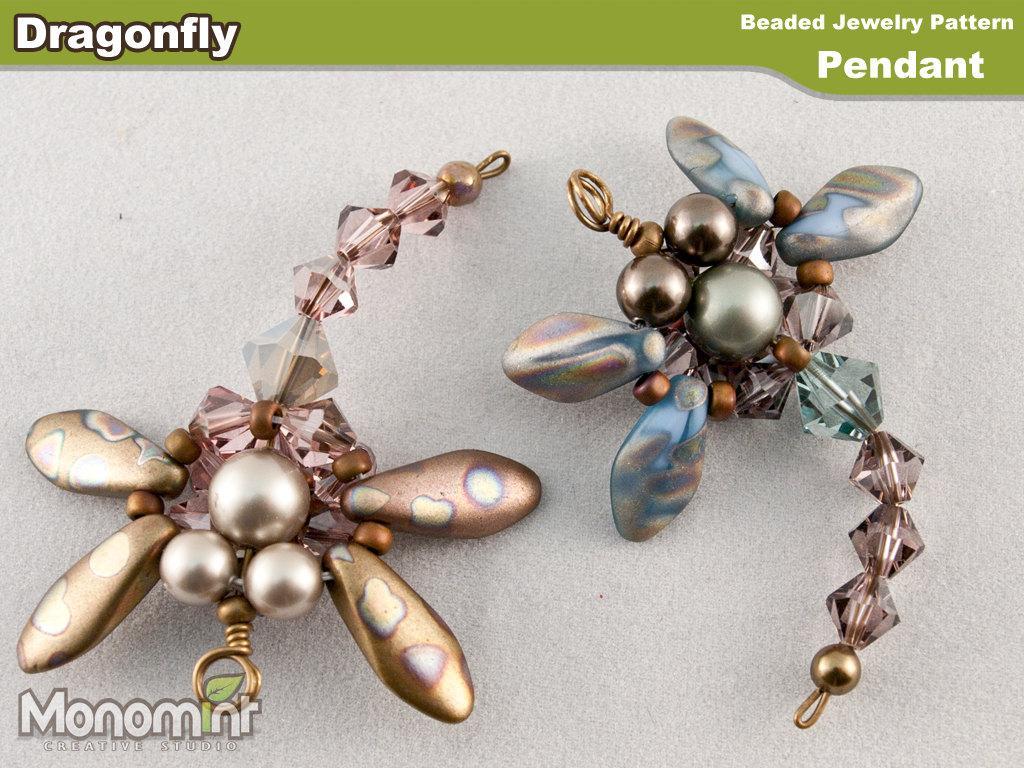 Dragonfly Pendant via Bluprint member monomint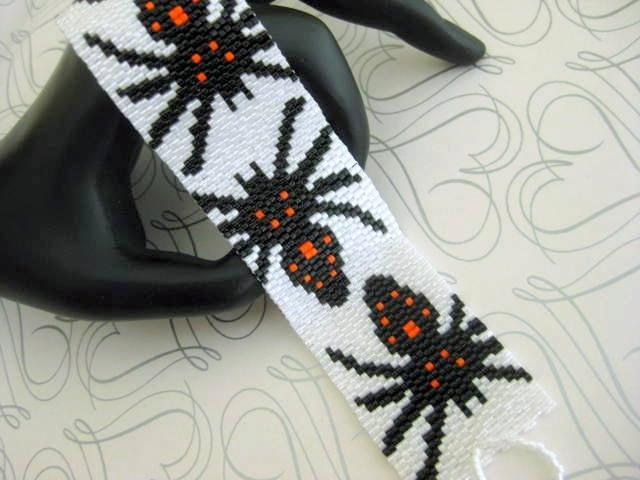 Spider Peyote Bracelet pattern via Bluprint member MadeByKatarina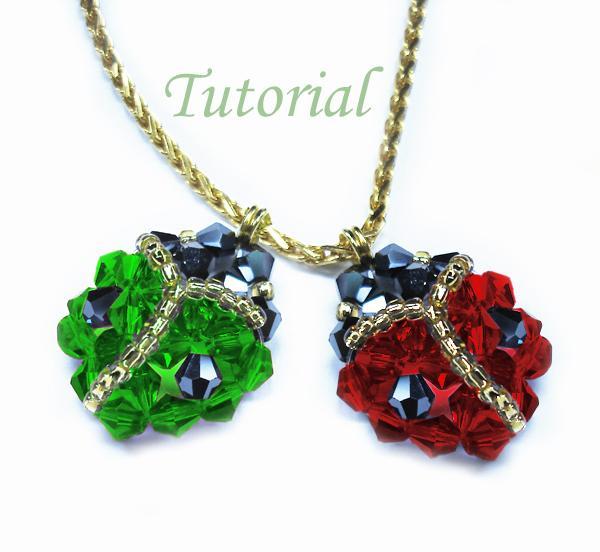 Beaded Ladybug Pendant Tutorial via Bluprint member Splendere
Polymer clay bugs
If there's anything that can rival seed beads for versatility, it's polymer clay. From realistic butterfly cane wings to highly stylized beetles to steampunk ladybugs and everything in between, there's almost nothing polymer clay can't do. Give it a try!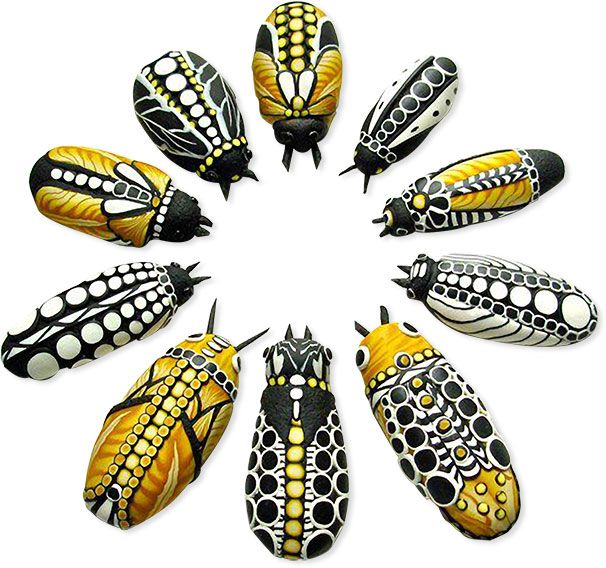 Image by Debbie Jackson via Polymer Clay Daily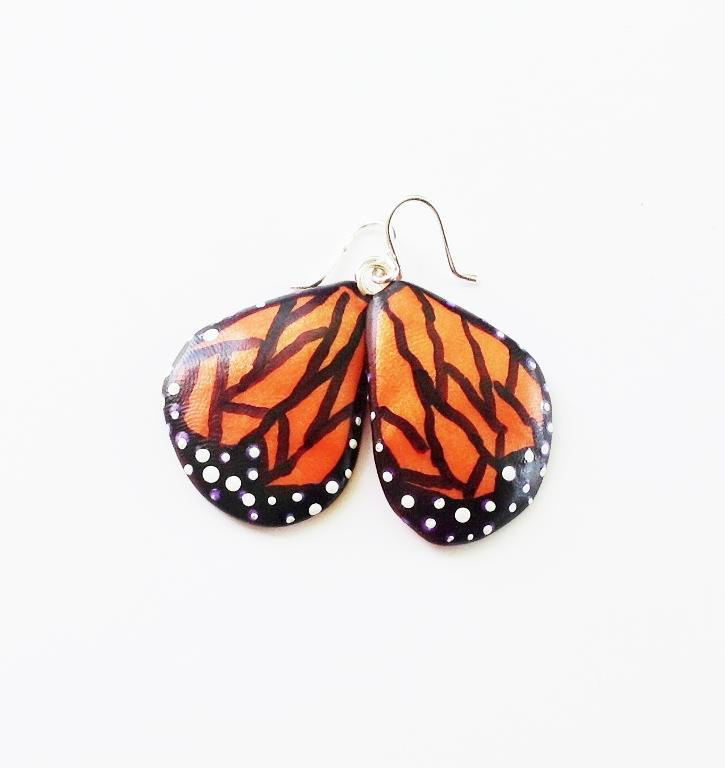 Polymer Butterfly Wings viaBluprint member PiperPixieDzign
Insect eyes
Have you ever noticed how utterly beautiful insect eyes are? Colors, textures, shape — they're an endless source of inspiration.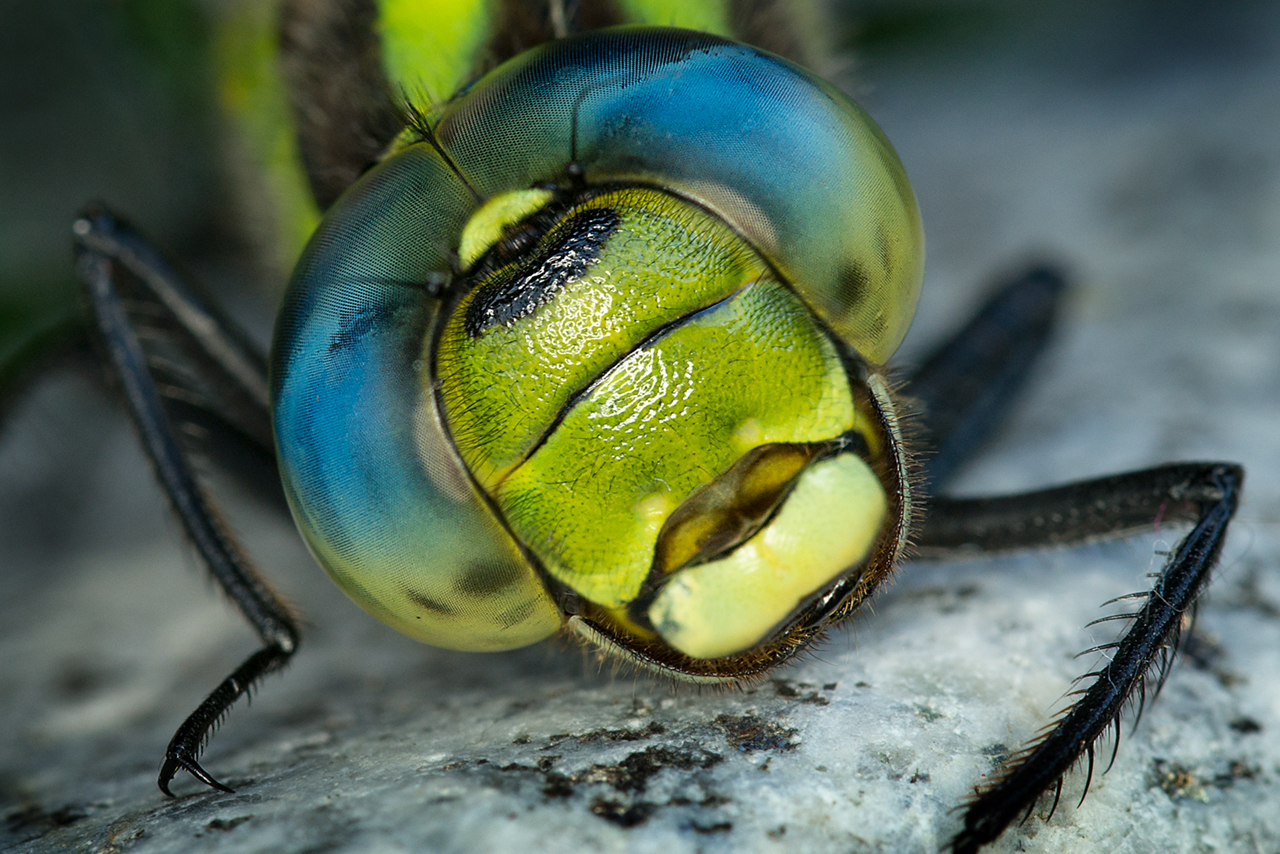 Photo via Andreas Krappweis
Polymer clay artist Andrea Machler has come up with a lovely Faceted Eye tutorial that can help you create your own insect eyes. How could you use this technique? I can imagine them in a steampunk assemblage piece, or used as dangles in a set of earrings.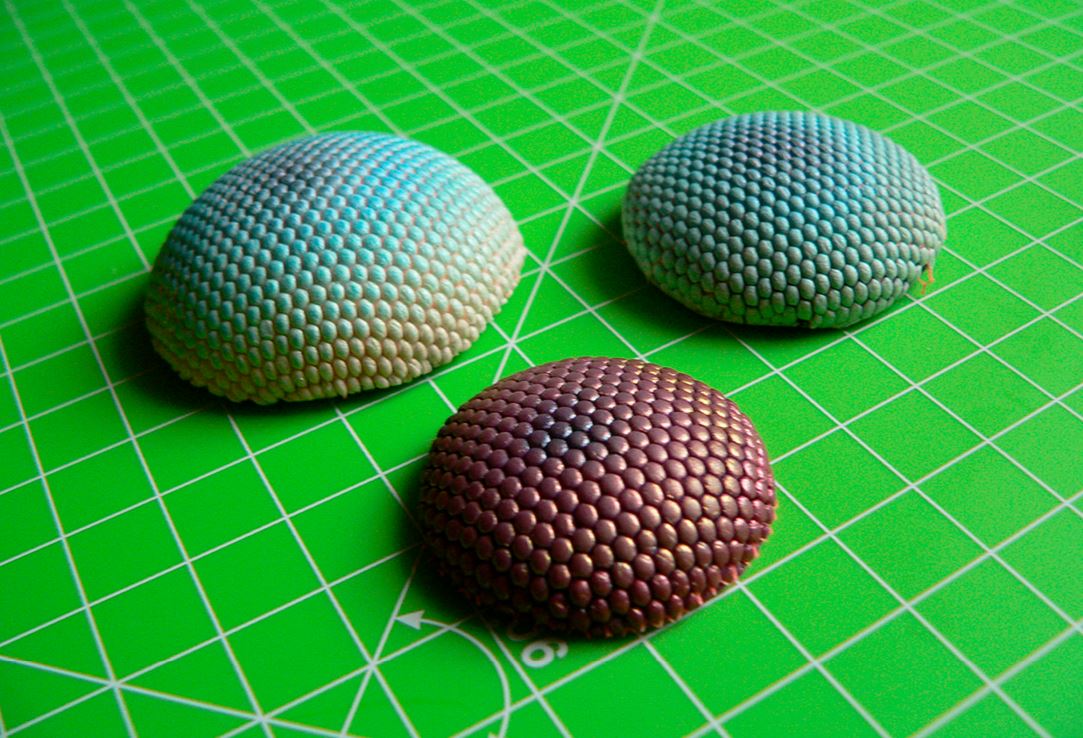 Steampunk insects
Ah, steampunk. It can get incredibly cheesy incredibly quickly (watch out for the gear police!), but  it can be stunningly perfect when done right. Check out a few folks who are getting it right.
Pro tip: Do research! Steampunk comes out of a neo-Victorian aesthetic, so check out what folks were wearing at the end of the 19th century.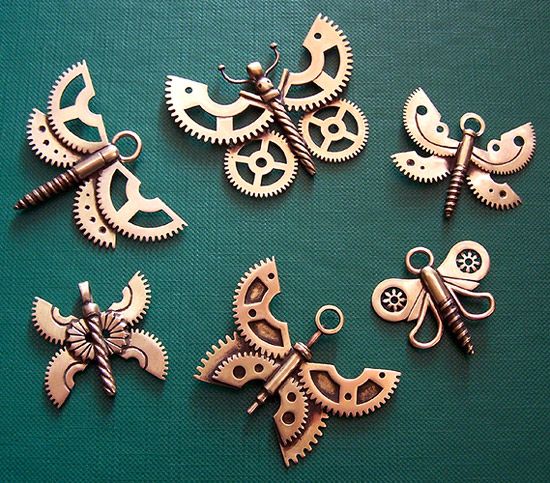 Photo via Mikko Antonnen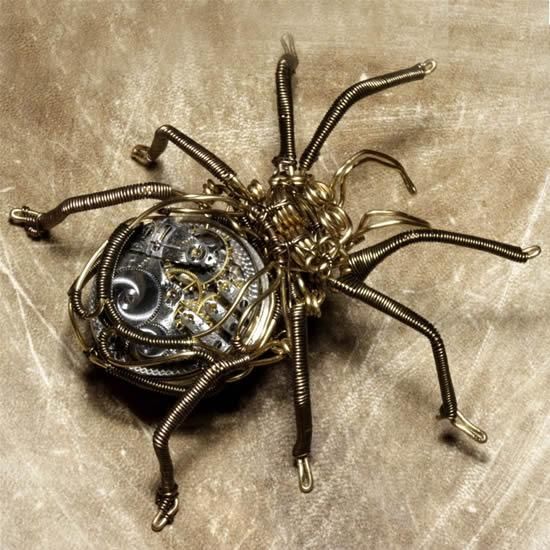 Steampunk spider via Daniel Proulx

Wire bugs
If you want to truly mimic insect legs and their squiggly nature, you couldn't ask for much more than the flexibility that wire provides. Below is a stunning gallery of wire insect jewelry creations plus several patterns to help you get started on your own.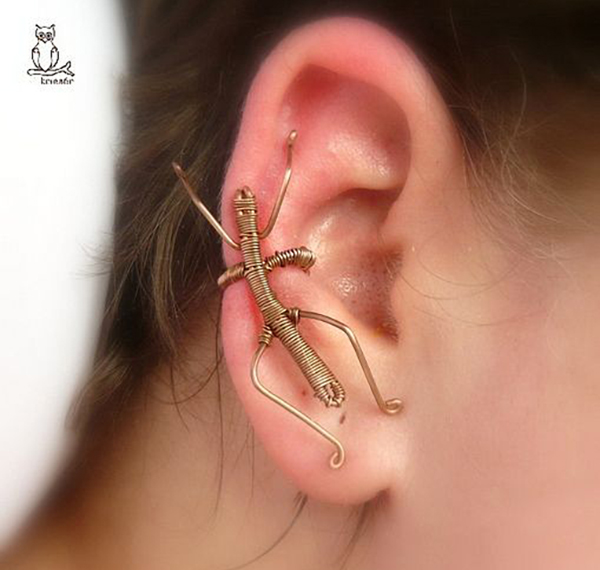 Image via Annamária Kricsár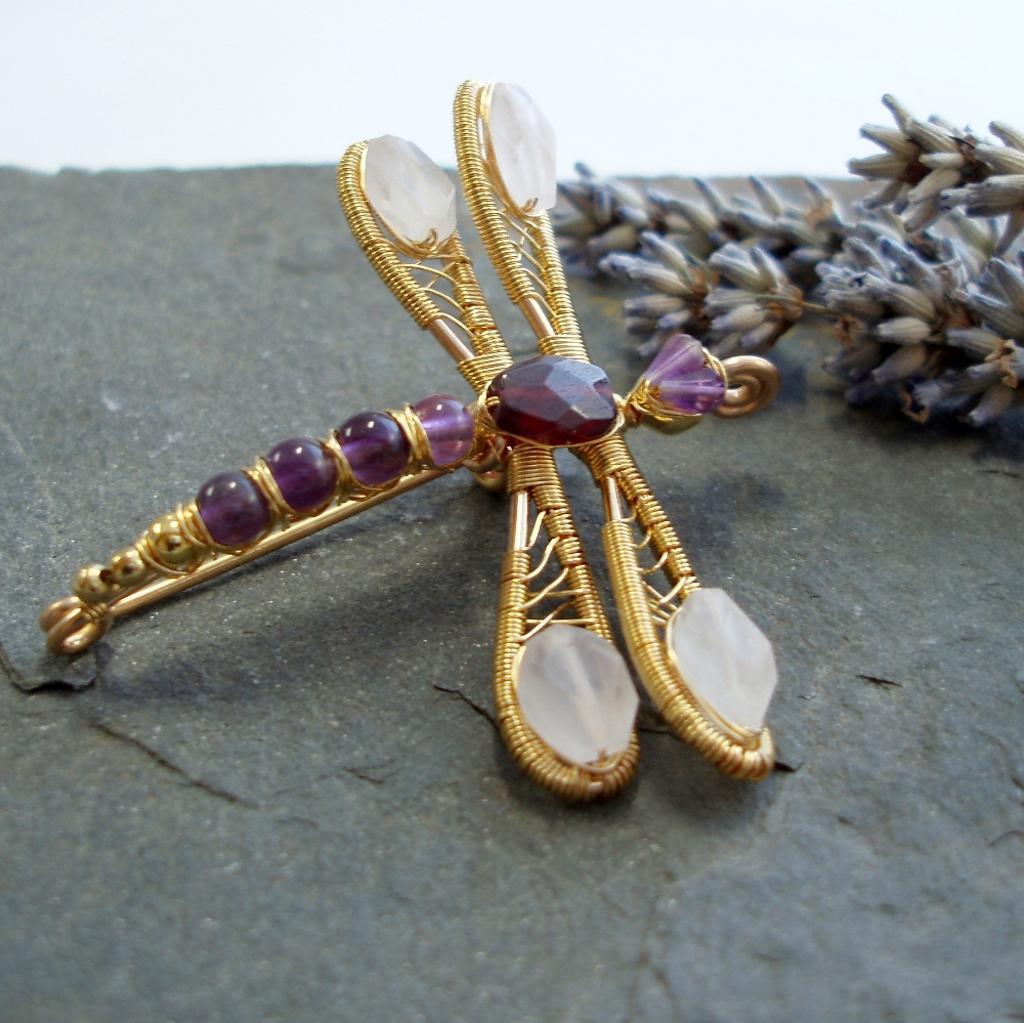 Bejeweled Dragonfly Brooch via Bluprint member Abby Hook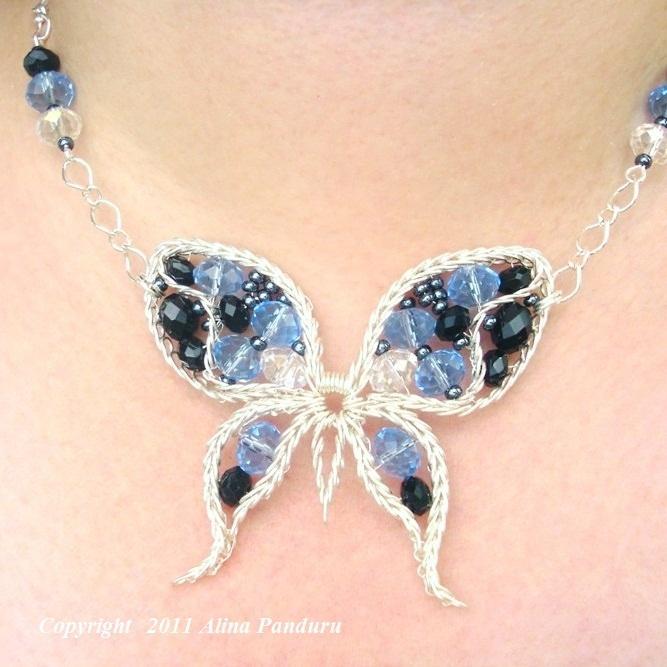 Spiky Butterfly pattern via Bluprint member Alina Panduru

Dragonfly Pendant pattern via Bluprint member KicaBijoux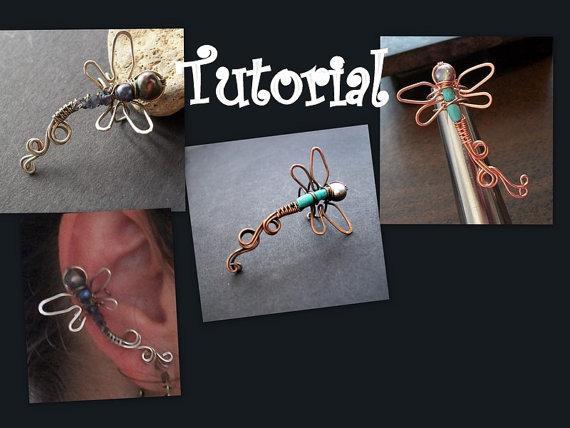 Dragonfly Ear Cuff Tutorial via Bluprint member Metal Fuze
As you can see, insects are an endless source of inspiration for jewelry. It only takes a bit of imagination and open-mindedness to see past our knee-jerk reaction to bugs and see them for the true beauty they possess.
What's your favorite kind of insect jewelry? Tell us in the comments!
Top Free Jewelry Patterns