Watercolor is a beautiful medium for creating fluid, vibrant paintings. But do you know what brushes to use to attain various effects on paper? This infographic is an ideal beginner's guide to the key types of watercolor brushes.
Share or pin this image to keep it as a reference for future watercoloring success!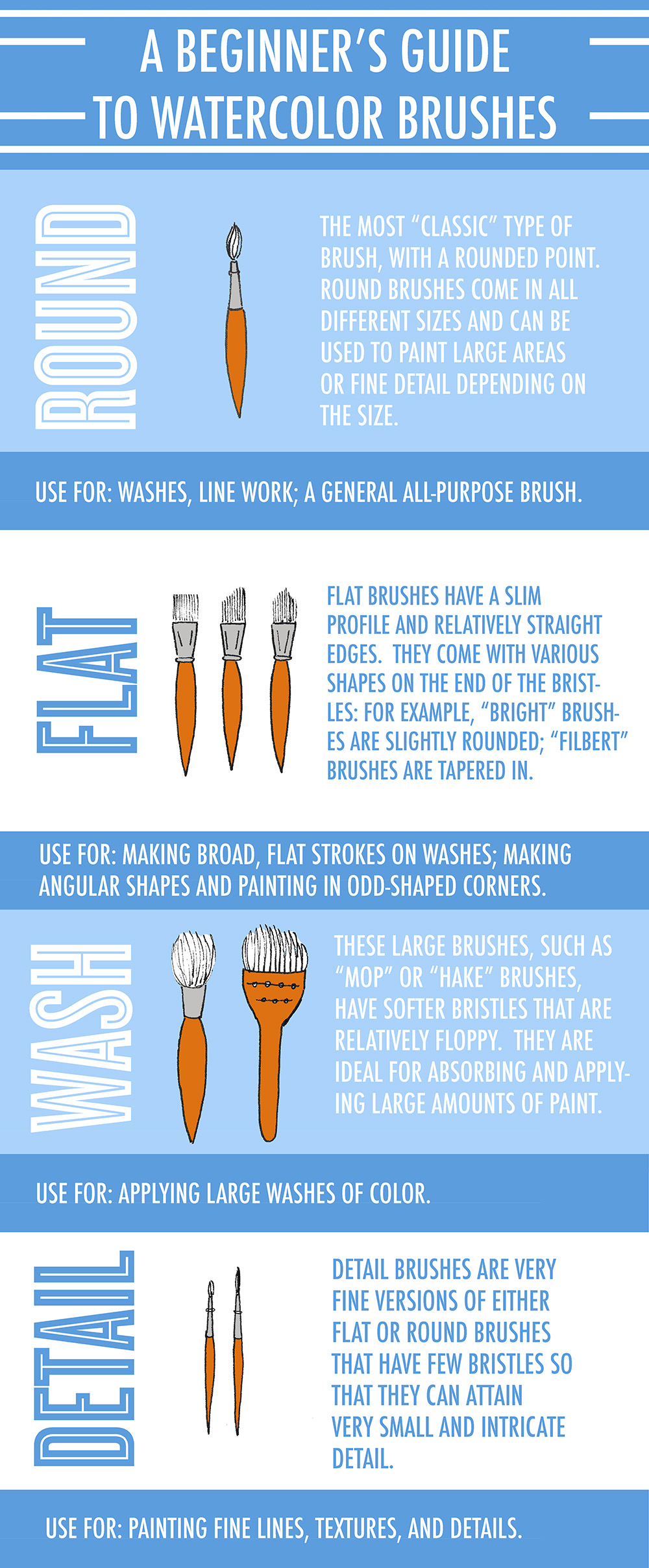 Artwork via CakeSpy
Do you have a favorite type of watercolor brush?