After an amazing year of bursting blooms and juicy vegetables, it's difficult to abandon your garden to the cooler months of fall and winter and retreat indoors where there's a serious green-deficiency. For authentic garden enthusiasts and true green-thumbs, pressing pause on the world of plants and flowers can be a real downer. But, just in case you thought you were taking a mandatory gardening break this season, think again!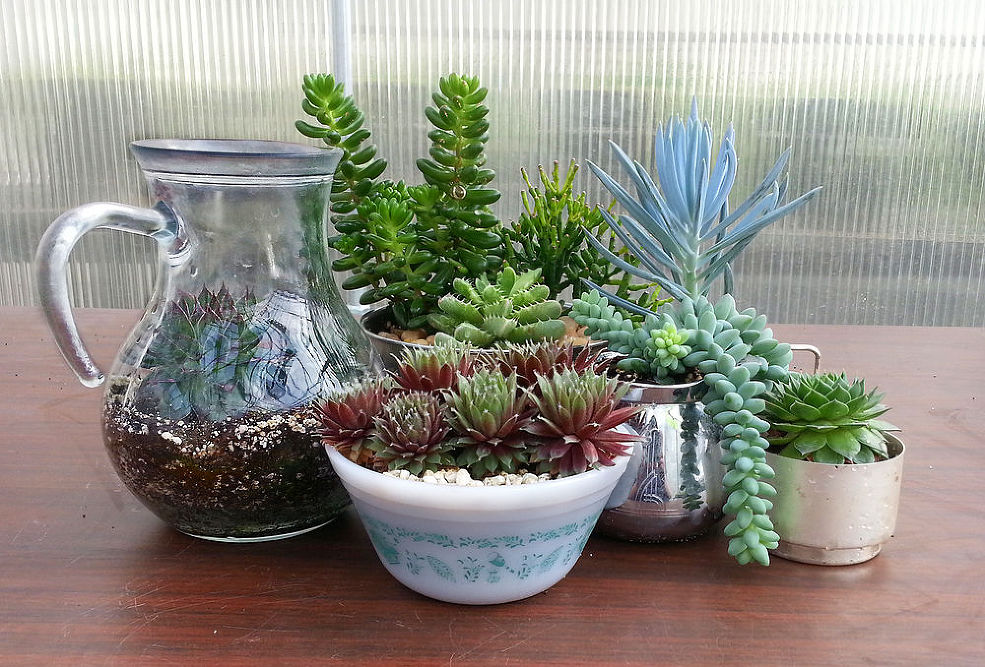 Photo via Hometalker Jonathan Sallach
Here are some great indoor gardening ideas keep your green-thumb practiced and fresh for when the warm weather returns.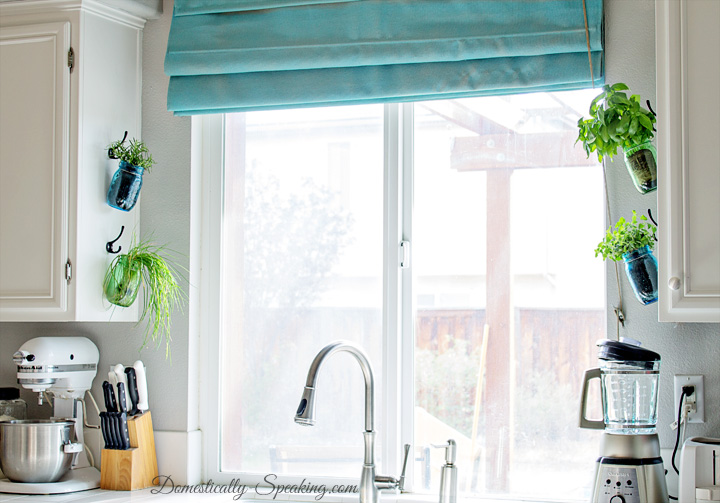 Photo via Hometalker Domestically Speaking
1. Start an herb garden
If you've got a big kitchen window, set some mason jars full of soil and seedlings on the sill or mount them on the wall, for a sunny and safe spot for flourishing herbs during the colder months. Choose your favorite cooking herbs, so that you'll have the materials you like on hand, fresh and ready to go!

Photo via Hometalker Thistlewood
2. Bring in leafy planters
Planters full of greenery can make you think you've never left the garden. You can spread them out to different rooms all around your house, or create a special garden room, devoted to your indoor plants and perfect for a tranquil hour or two. Many plants thrive indoors with little need for sunlight, but if you prefer the sunny varieties, just place plants near a window, so they're surrounded by the warmth of your home but still think they're outdoors.

Photo via Hometalker Empress of Dirt
3. Create a fairy garden
Countertop fairy gardens are a fabulous way to keep up your planting and pruning skills this season. Depending on what tiny plants you pick, fairy gardens need to be maintained and kept in order, otherwise overgrowth can wreak havoc on the tiny figurines and houses. Fairy gardens are great, because you can use any container you choose, plan the perfect layout, and create your own gardening magic, with a mix of mini flowers and figurines, all on your countertop. One of my favorite indoor gardening ideas!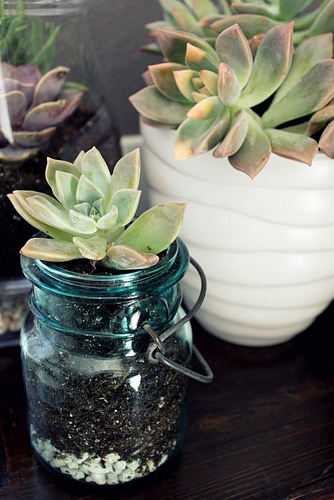 Photo via Hometalker Addison S
4. Set up a succulent terrarium
Though this is similar to a fairy garden, the real beauty of succulent terrariums is that you can group a few together in a bigger glass bowl, or, because succulents are so beautiful all on their own, you can have one stand alone in a smaller jar or bottle. You can hang them around the house, place them on the counter or tabletop, or use them to brighten up a bathroom. Because they're resilient and require so little care, succulent terrariums are the perfect way to take a quasi-gardening break while still staying in shape.

Photo via Hometalker New House New Home
5. Bring flowers indoors
With the right varieties of indoor plants, you can keep colors blooming throughout the year inside your home. Orchids, for example, are excellent indoor flowers, as long as you keep them out of direct sunlight, keep them in moderate temperatures, and mist them weekly. During winter months, orchids need their humidity, so keep the pot in a gravel-lined tray to increase humidity. With the right care, a delicate, vibrant orchid can remain healthy and happy, reminding you of sunny days surrounded by flourishing gardens.

Photo via Hometalker The DIY Show
6. Regrow your scraps
Take your gardening motivation in a recycling direction, and re-growing vegetable scraps! Certain types of root vegetables, like onions and scallions, can be completely regrown and reused, by just sitting them in a glass of water and clipping them when needed. This tutorial explains how to re-harvest your onion scraps, for a fun and simple way to keep up your onion stock in the cozy warmth of your kitchen.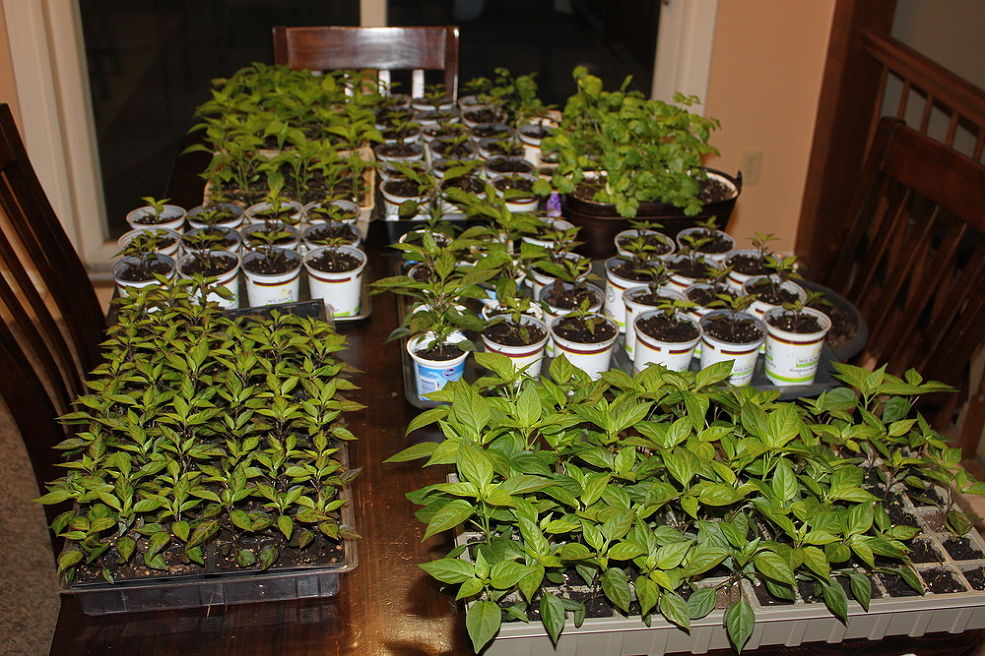 Photo via Hometalker Old World Garden Farms
7. Build an indoor greenhouse
In keeping with the "go big or go home" model of gardening, here's a late-winter indoor gardening idea that's really adventurous! In the very coldest part of the year, before the spring comes around again, build your own indoor greenhouse! You can prep for spring gardening by starting your seedlings indoors and really maintaining the full, authentic gardening experience, even as the weather gets colder. If a full greenhouse sounds too daunting, try out this fabulously simple tutorial for building an equally effective and efficient indoor seed starting rack!
For more great ways to keep your green thumb in shape this season, take a look at our container gardening topic page on Hometalk!