If the mere thought of stitching in the hoop (ITH) projects makes you nervous, you are not alone. After all, the result is near perfection. I am here to show you it is as easy as following directions and changing thread on your embroidery machine!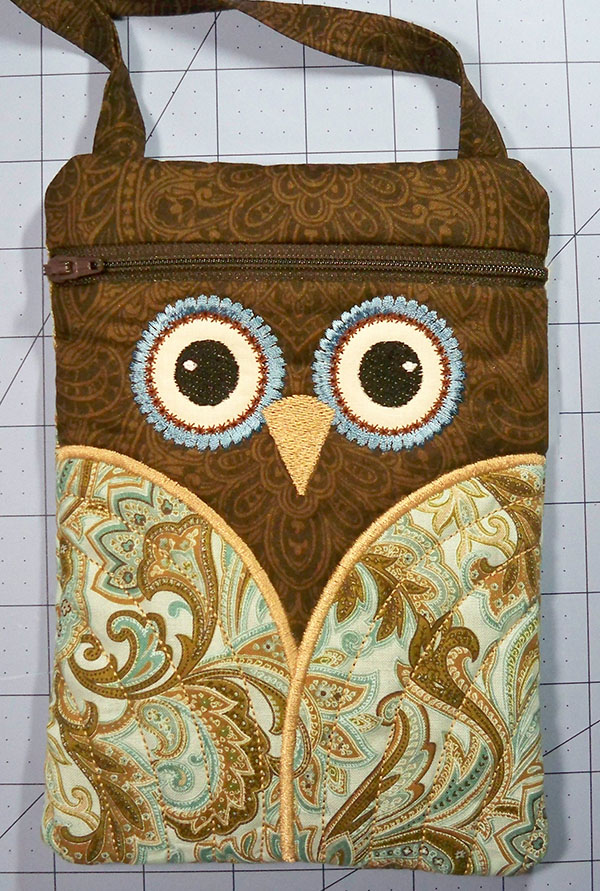 Photos via Debbie Henry
See just how easy it is to create a project in the hoop.
If you read my post, "6 Reasons to Try in the Hoop Embroidery Projects", you saw a little bit of a teaser for this tutorial. Machine embroidery< makes ITH projects nearly effortless. If you can follow directions, change thread on your machine and clip fabric close to stitch lines, you can do this. The only down side? It is addictive!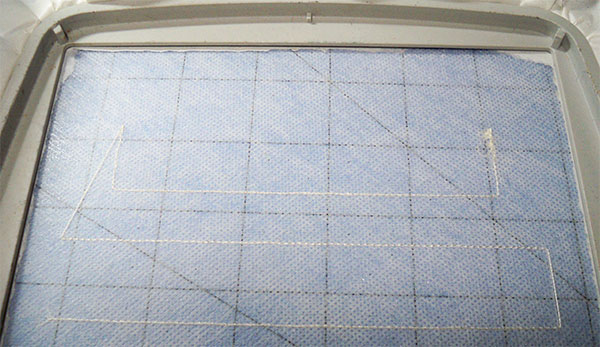 This design, by Craftsy member EmbGarden, has great documentation with plenty of photos. Begin by hooping a layer of water-soluble mesh stabilizer. I prefer the adhesive type but, if you do not have adhesive water-soluble stabilizer in your stash, you can use regular water-soluble and spray temporary adhesive on the backs of fabric and batting.
The first step stitches placement lines, much like an appliqué. It shows you precisely where to place the zipper and, eventually, the straps.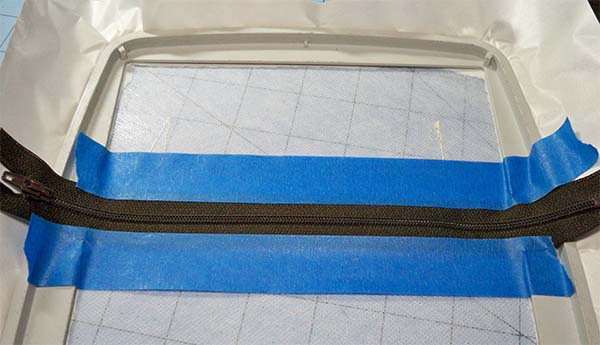 Painter's tape helps keep the zipper in place while it gets stitched down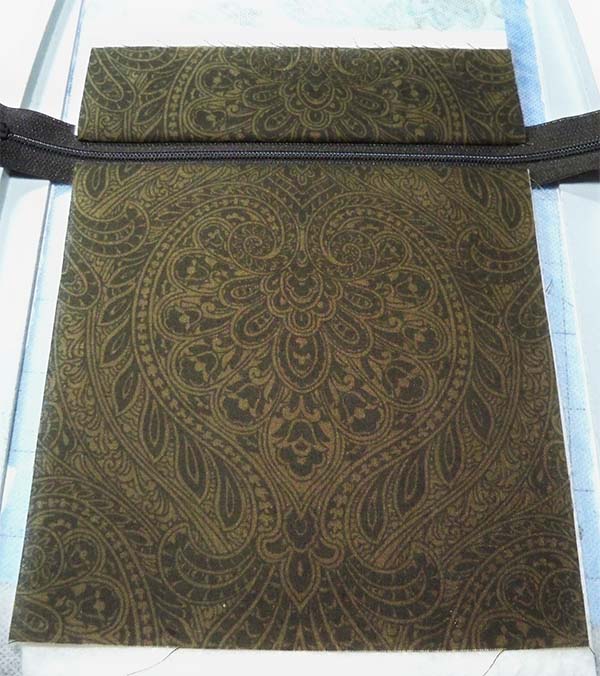 Subsequent steps show where to place purse fabrics. They are typically laid right-side down, the seam is stitched, and batting is added underneath as the fabric is pressed right-side up.
Notice how I fussy-cut this fabric so the medallion was centered in the design. It adds interest to the finished piece.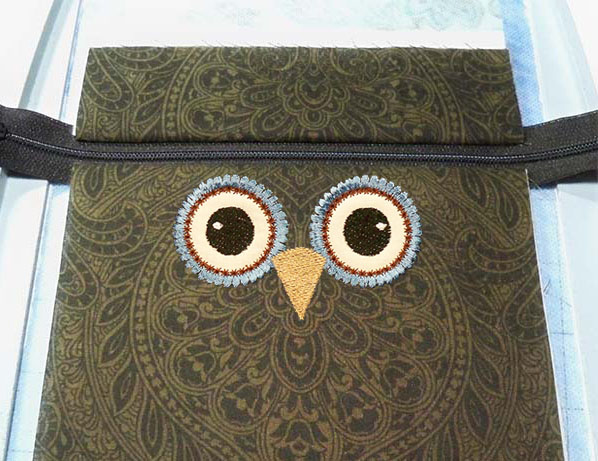 Continue following directions, sewing the eyes and beak. I matched these thread colors to the colors of my fabrics.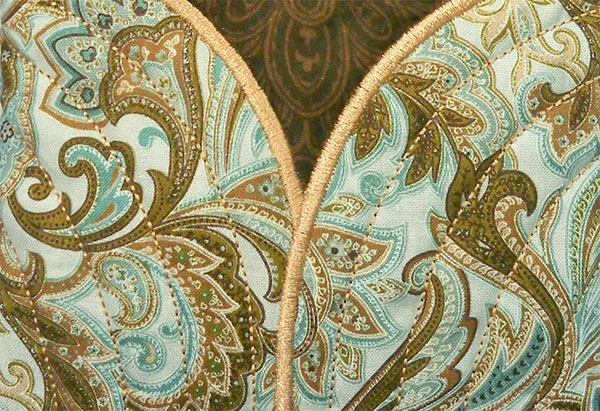 The front (wings) are appliquéd and all stitching is done sequentially: placement stitch, tack down, and pausing to trim, followed by quilting lines and satin stitched edges.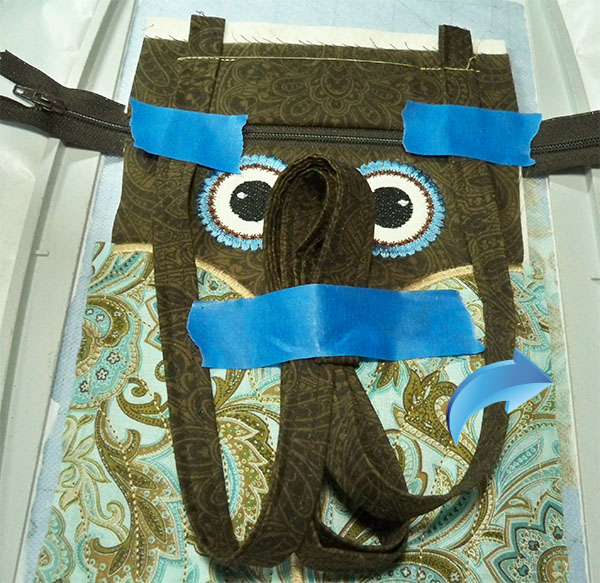 This is where I really had to pay attention: adding the linings, batting, and backing. The blue arrow faintly shows the lining of the "face" piece on the back of the hoop. Before stitching, I had to open the zipper half-way. More painter's tape kept the strap from getting caught in side seams before the big reveal.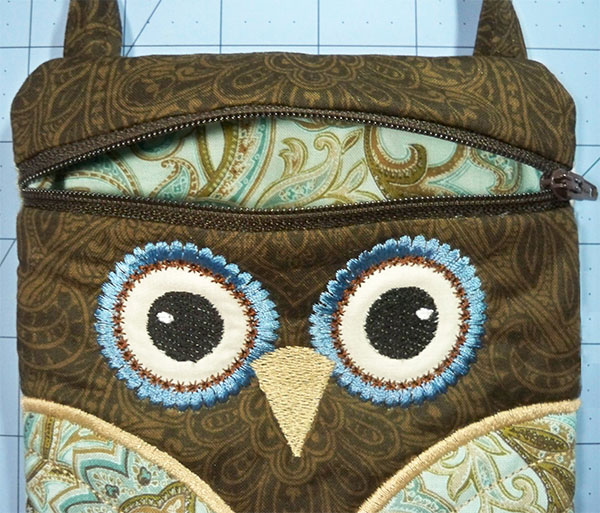 When stitching is complete, the piece is turned right-side out. A quick slip stitch closes the seam where turning occurred and the adorable purse has lining and finished seams, inside and out.
Be sure to search our patterns for more ITH designs!