Now that the weather is warmer, the gardens are in bloom, and daylight lasts longer, we can safely store away our heavy winter knits and indulge in something much more season-appropriate: lace!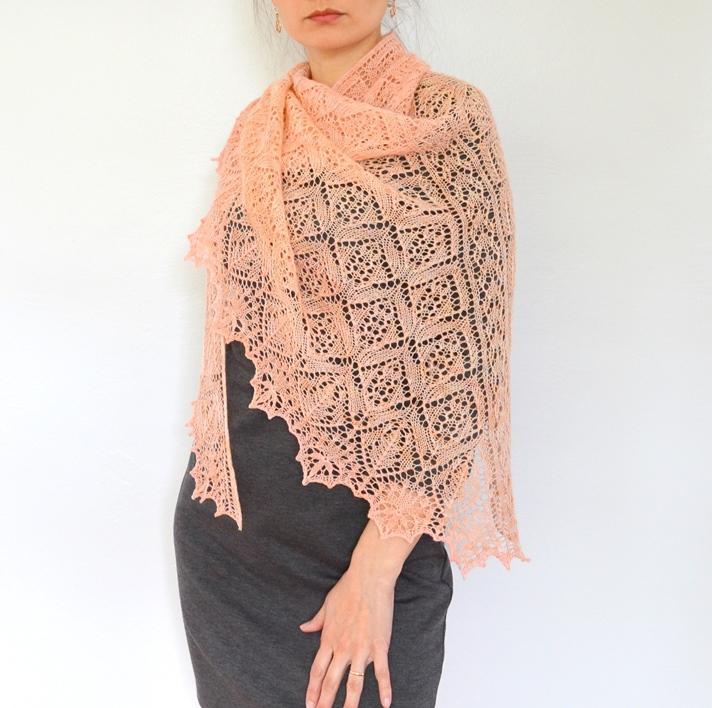 Evanston pattern via Bluprint member Anoka
Bulky infinity scarves, chunky sweaters and ultra-thick hats and mittens are out, and lightweight stoles, lacy shrugs and feather-weight wraps are in. Sure, it may take longer to work up one intricate lace-weight summer shawlette than it took you to knit three bulky-weight scarves, but won't all the time and effort be oh-so worth it when you've got this ethereal and pretty little number wrapped around your shoulders at the next garden party?
If you are brand new to lace knitting, and are in need of a little guidance and a lot of practice figuring out all those increases and decreases that are the cornerstone of knitting lace, a great place to start is Eunny Jang's Lace Knitting: Basics and Beyond class.
Those of you who have already clocked in a good deal of lace hours will enjoy Laura Nelkin's Mastering Lace Shawls and her Lace from the Inside Out.
And, if you are ready for a real challenge, a knitting project that requires the utmost concentration and dedication, you may just want to give Romi Hill's magnificent "Fiori Autunnali" shawl a try, in New Directions in Lace.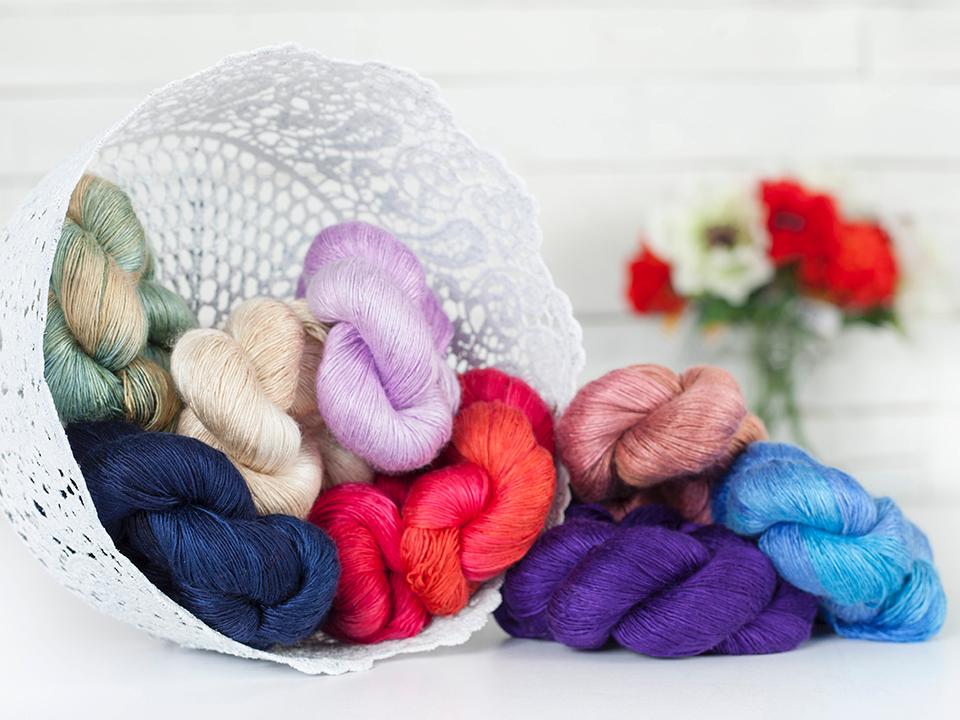 One of the perks of exploring lace knitting is getting to indulge in some truly decadent yarns.
Luminous and subtly colored, Artyarns Silk Essence, pictured above, is one such example. The sophisticated and very luxurious Miss Babs Wild Silk Yarn is another. And if you'd like your lace wraps to have a good dose of warmth to them (summer evenings by the shore can get chilly, after all!), you'll find a terrific option in Rowan Fine Lace Yarn. Its soft and subdued colorways will be just beautiful with pastel-colored flowing summer dresses, or just a pair of capris and a white tank top too.
Now, what are some of the pattern possibilities to feed your love of lace knitting?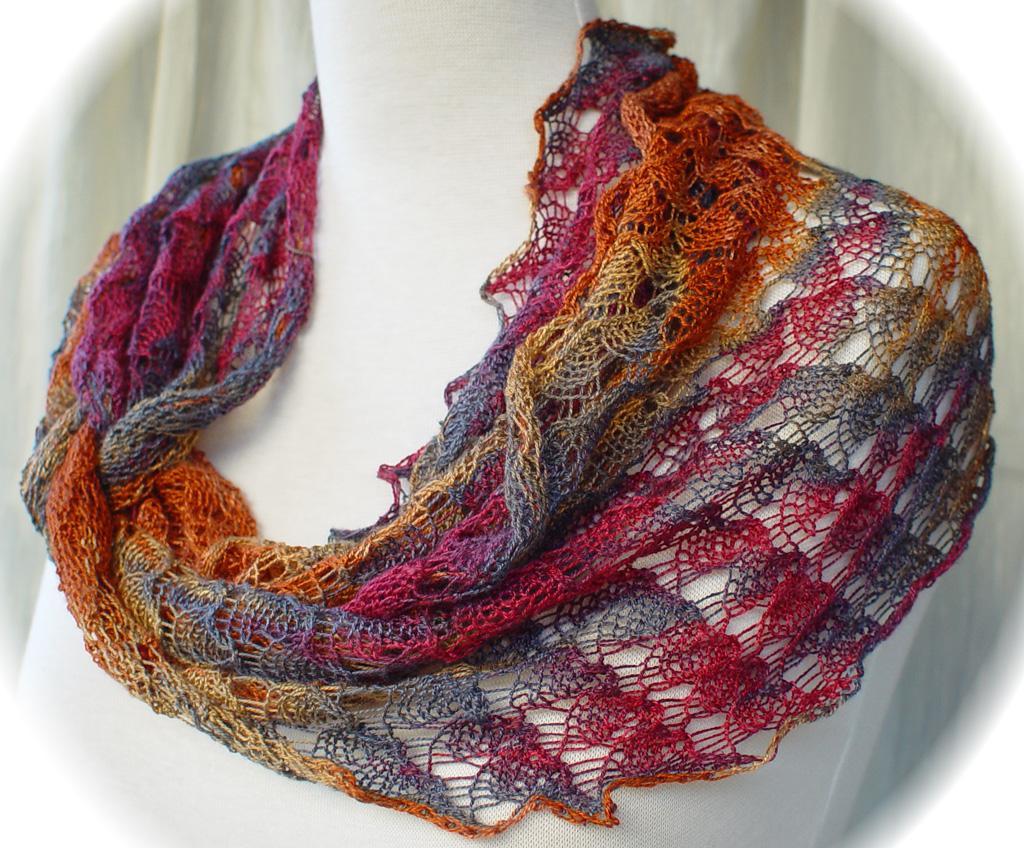 Photo via Bluprint member JackieES
Well, the Ring of Lace Wrap, pictured above,  looks like a great choice because it's a manageable size and features an attractive motif that once learned will be a breeze to repeat throughout the body of the wrap.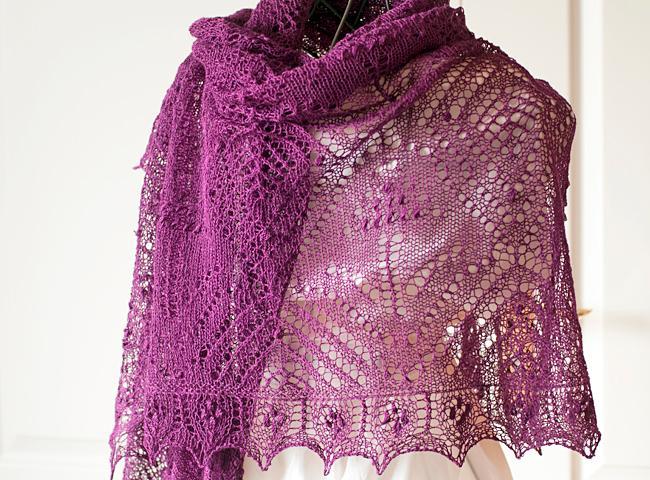 Photo via Bluprint member fashionworks
If you fancy a longer project that has several motifs and interesting edging, Rectangle Lace Shawl Muscari, pictured above, would be great to do, as well as Quatrefoil Lace Scarf. What's especially neat about these two patterns is that the shawls they produce are rectangular in shape, which, in my opinion, gives them a contemporary edge, and so much versatility.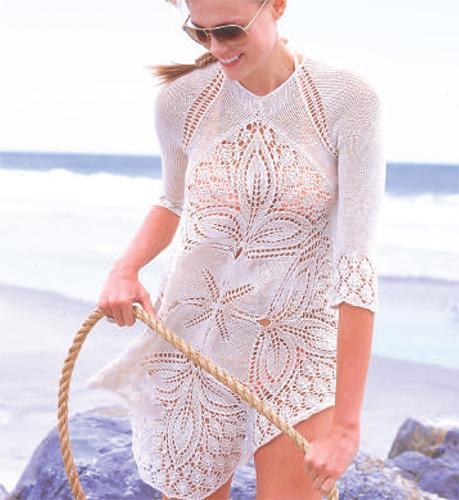 Photo via Bluprint member Vogue Knitting
You can, of course, take lace beyond accessories, into garment category. Whether you style it as a very glamorous beach coverup or wear it to a posh soiree, the Lace Tunic above ranks high on the chic and sexy meter.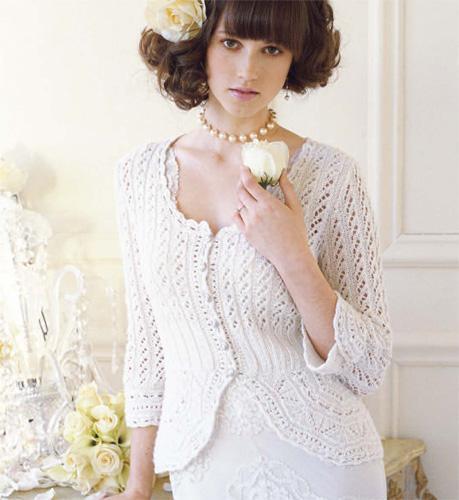 Photo via Bluprint member Vogue Knitting
And, as for this Lace Cardigan, also from Vogue Knitting patterns, doesn't it make you swoon?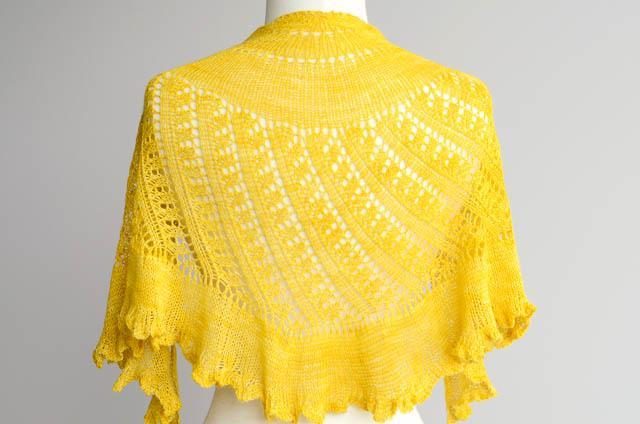 Photo via Bluprint instructor Felicia Lo
For our last pick in this lace-adoring installment, feast your eyes on the Shattered Sun Shawl pattern from Felicia Lo, instructor of the Bluprint class Spinning Dyed Fibers. With its playful shape, an easy and flattering style, and in this shade of sunshine yellow, this lace gem is sheer joy. If golden yellow isn't your top color, imagine this shawl in turquoise, lilac or silver gray. Now picture it starring in your favorite and dreamiest summertime pastime. A moonlit stroll on the beach? A sunset swing dance party? An afternoon in a hammock with a great novel? Okay, now stop daydreaming and start knitting some lace!