When I'm thinking about ideas for knitting projects, I rarely ever envision pairing my knitted vision with fabric. But then a few months ago, one idea for a knitting project stopped me in my tracks. I was knitting a dress, and when I held the finished front of the dress up to my body, gasp! I could see right through it. Suddenly, my ideas for knitting projects branched into the sewing world, and I decided that I would line the dress with fabric.
Adding a backing or lining can help you do more than just avoid a see-through garment. Check out these ideas for knitting projects to see how fabric backing and a few basic sewing skills can give you a hand with your knitting.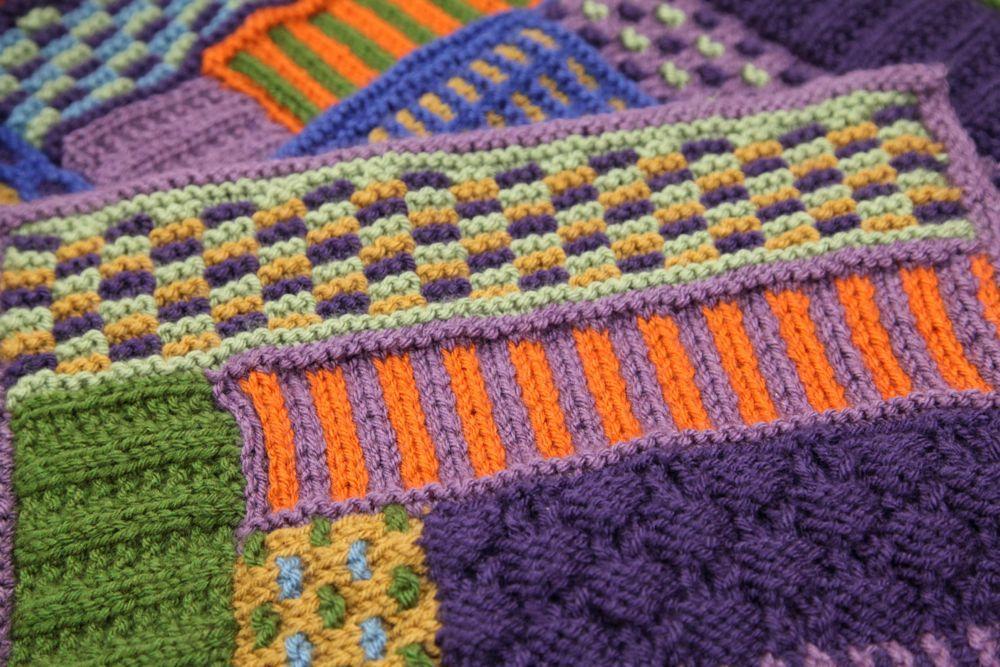 Photo via Rhonda Fargnoli
Why add backing?
Coziness and extra warmth
Knitting projects are pretty warm and cozy on their own, but what if you need an extra boost of warmth? Add a fabric backing to a blanket, garment, or winter accessory to fight the cold even more. Just imagine the amount of warmth a simple fleece lining could add to your favorite hat.
Check out the afghan pictured above from Rhonda Fargnoli. Yep, it's already cozy and warm, but what would happen if you added a lining?
Shape and stability
Have you ever knit a blanket only to have it sag and shift, especially after a few months of use? Adding a backing to the blanket (after blocking it, of course!) can help hold its shape. Also: see coziness factor above for another reason to love backing a blanket!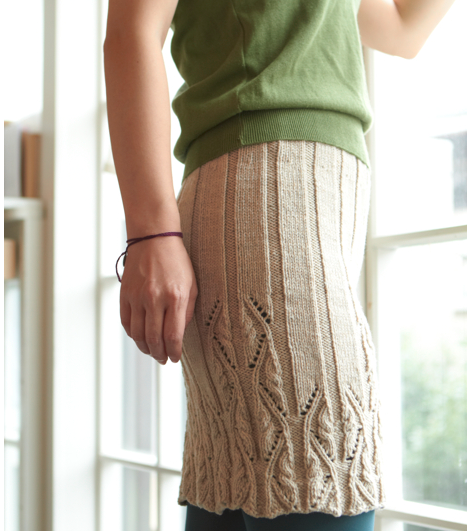 Photo via Craftsy memberIzumi03
Garment lining
Like my see-through knitted dress, some garments could use an extra hand when it comes to lining. This could apply to sweaters, sure, but it could also apply to knitted skirts like the Leaf Pie Skirt pictured above. Designer Izumi03 paired the skirt with colorful tights, but you could also add a lining for days when the weather is just warm enough to do without. The lining is also helpful for pretty yarn-over designs like the leaf in this skirt.
Hiding an ugly back
Some of us don't take the time to make our stranded colorwork floats super neat, and that's ok! If your knitted back is a sore sight, sew a backing over it and you'll never have to see it again. Even better, no one will ever know that your floats look like a tangled mess.
Yarn substitute
I once knitted a garment with sock-weight yarn and tiny needles (I know. What was I thinking?!) and after I completed the front, I couldn't bear to even think about knitting the back. My solution? Instead of knitting the entire back, I replaced it with fabric. It took way less time, and it was a better solution than just leaving the unfinished garment hanging out in the UFO pile.
Tips for adding backing
Match fabric and yarn weights
If your knitting project used a lightweight yarn, then pair it with a lightweight fabric. Used a bulky, heavy yarn? Then a similarly heavy fabric will match it. If you don't match the correct weights, you could cause sagging. For instance, what if you added a heavy flannel backing to a light wool blanket? That wool would pull at the lightweight knitted fabric, stretching it.
Pre-wash
Remember that fabric, like clothing and even some yarns, might shrink up a bit when it's washed. Pre-wash backing fabric before sewing it to your knitting to ensure that it won't shrink up later when you've already attached it to the knitting project.
Use the right sewing stitch
Not a sewing expert? No worries. our guide for how to sew by hand has plenty of ideas for stitches you can use to add fabric backing to your knitting. One of the most popular hand stitches for attaching backing to a knitted fabric is the overcast stitch, which allows for stretch between the two fabrics without ripping. Get an overcast stitch tutorial here.
Have you ever combined knitting and sewing? What did you make?