There's no better dessert than a tall, cool, creamy ice cream cone on a hot summer day! Childhood memories are built brick by brick on ice cream treats — and this super cute and simple ice cream cone cake decorating tutorial just might steal the show.
How to make an incredible ice cream cone-shaped cake
You will need:
Vanilla cake baked and cooled in a baking sheet pan
Large circle cookie cutter or round cake ring
Serrated knife for trimming your cake
Offset spatula
Cake board or baking sheet pan covered in craft paper
Gel food color in pink and green
Three piping bags fitted with an open circle tip and a Wilton 4B tip
Sprinkles and chocolate chips
A fresh cherry or maraschino cherry
Step 1: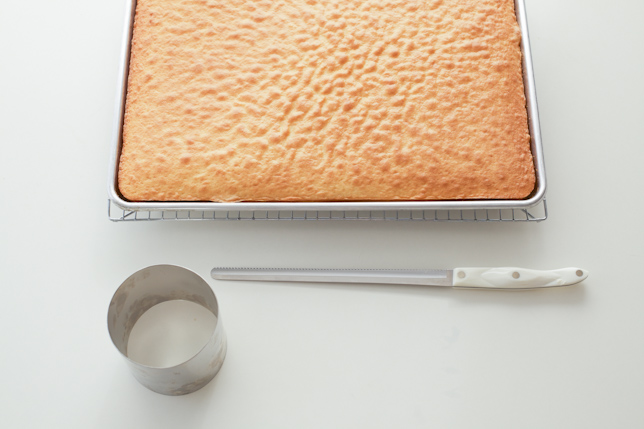 Bake and cool your cake according to recipe instructions.
Step 2: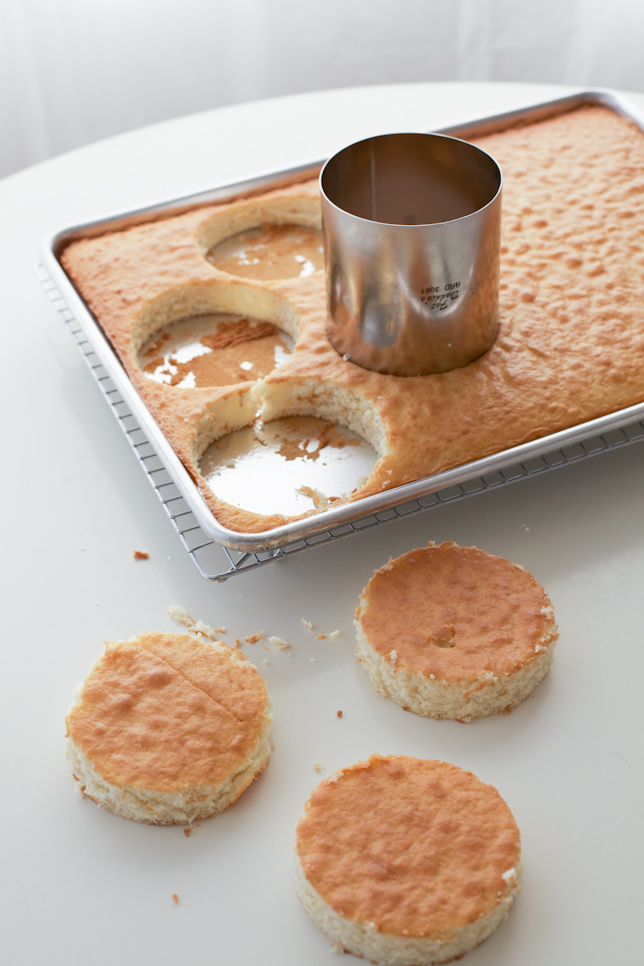 Once your cake is completely cooled, use your cake ring or large circle cutter to punch out circles of cake.
Step 3: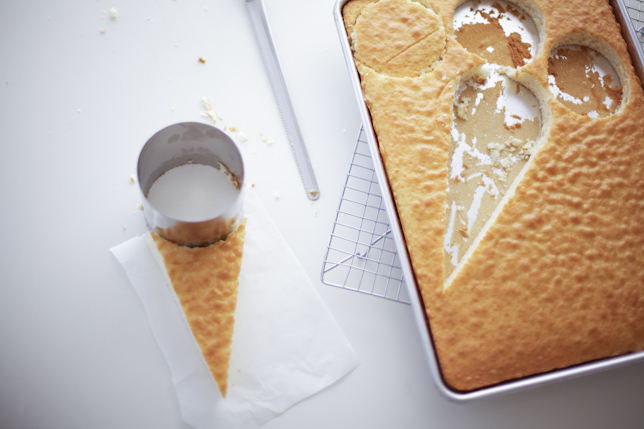 Using the same cake ring or circle cutter as a guide, cut out an ice cream cone shape from the remainder of the cake; use the cake ring to cut a half circle shape.
Step 4:
Place a sheet of heavy-duty craft paper cut to size on top of an overturned baking pan. This will act as your cake board/work surface.
Step 5: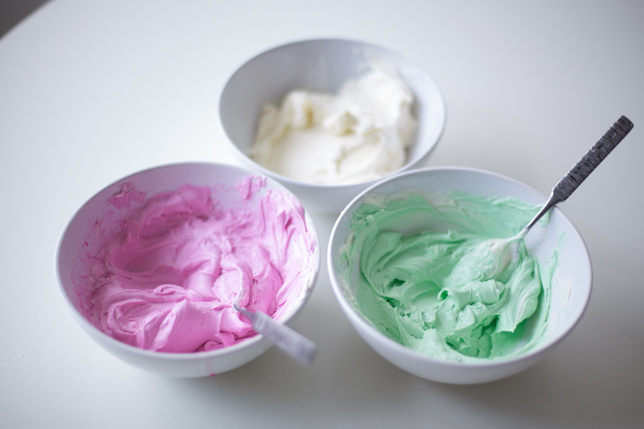 Make your buttercream and divide it into three bowls. Leave one white and tint the other two pink and mint green using tiny amounts of gel food coloring.
Step 6: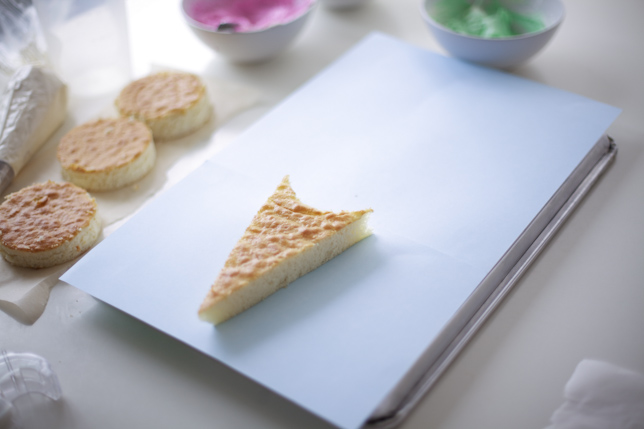 Begin to assemble your ice cream cone! Using a dab of buttercream, adhere the "cone" shape to the makeshift cake board.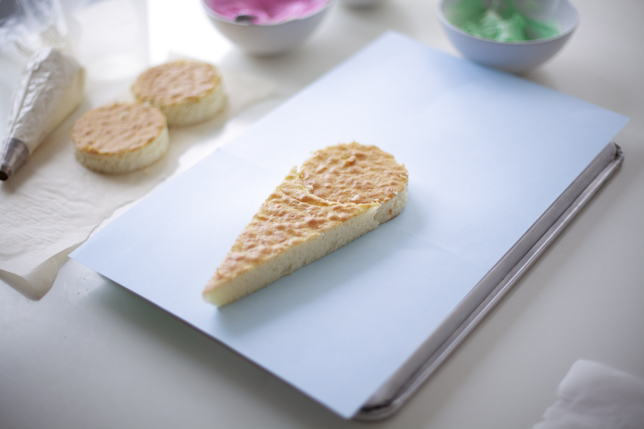 Add the first circle cake — nestle the edge of the circle cake right up to the cone.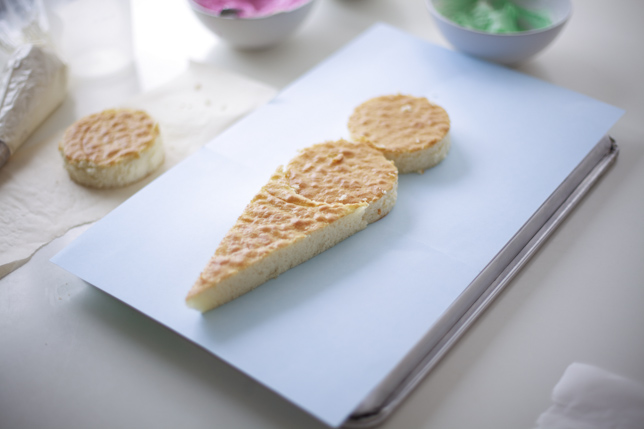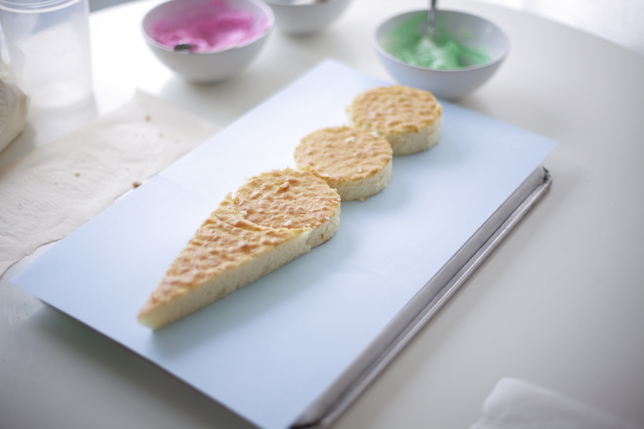 Continue building the cone to the top.
Step 7: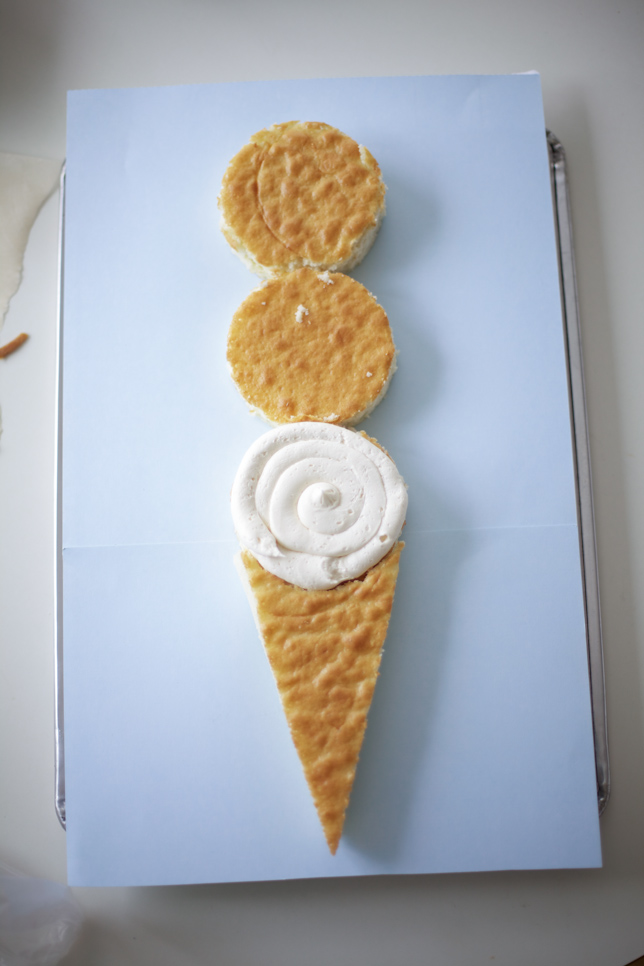 Using your piping bag fitted with an open circle tip, create a classic swirl by starting from the outer edge of the circle cake and working your way in.
Step 8: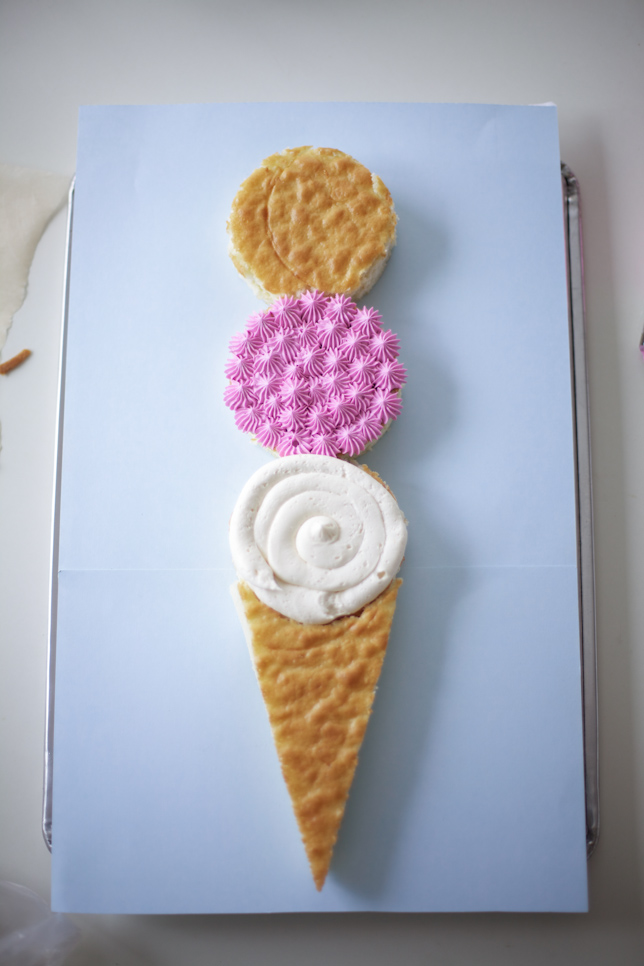 On the second cake, use a Wilton 4B tip fitted piping bag filled with the pink buttercream and pipe drop stars all over the cake.
Step 9: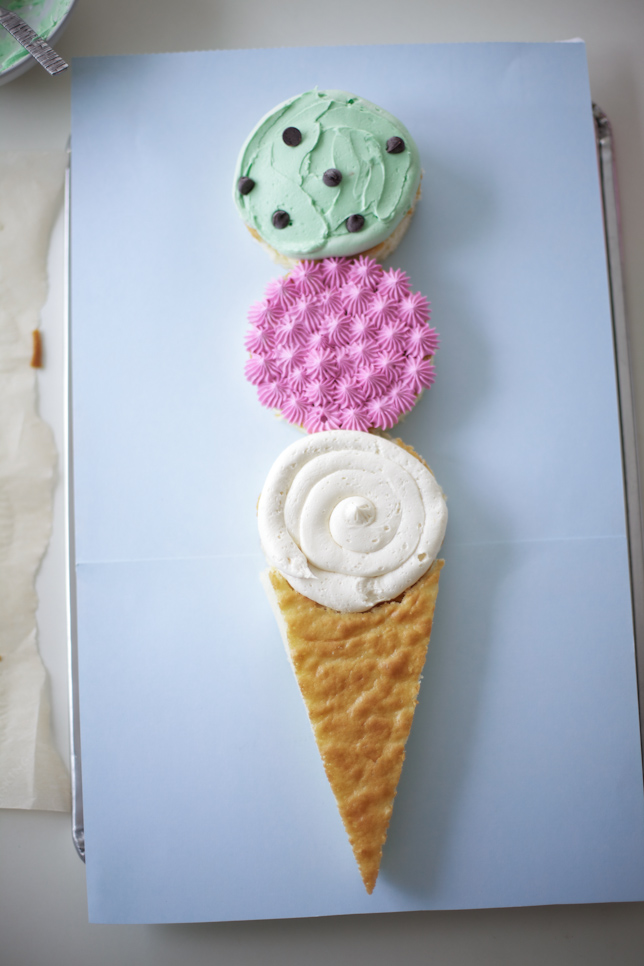 On the top cake, use an open circle tip to pipe a classic swirl, the same as you did with the white cake. This time, use your offset spatula and smooth out the buttercream.
Step 10: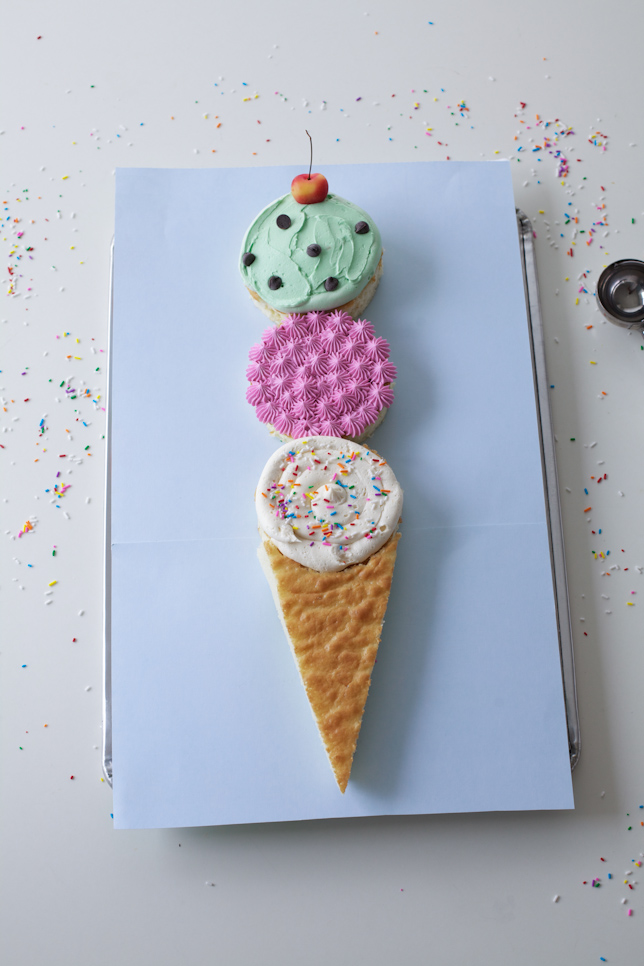 Finish your cake with a dusting of sprinkles on the first cake layer, followed by chocolate chips on the mint green layer to resemble chocolate chip mint ice cream. On the very top, place a fresh cherry or a maraschino cherry! (You could also make a cherry out of pink or red colored fondant.)
If you want to truly rock an ice cream–themed party, serve up this cake with a build-your-own-sundae station or homemade ice cream sandwiches!