The holidays are upon us, and if you still haven't managed to think of a gift idea for many of your friends, we have a quick one for you: I-cord jewelry.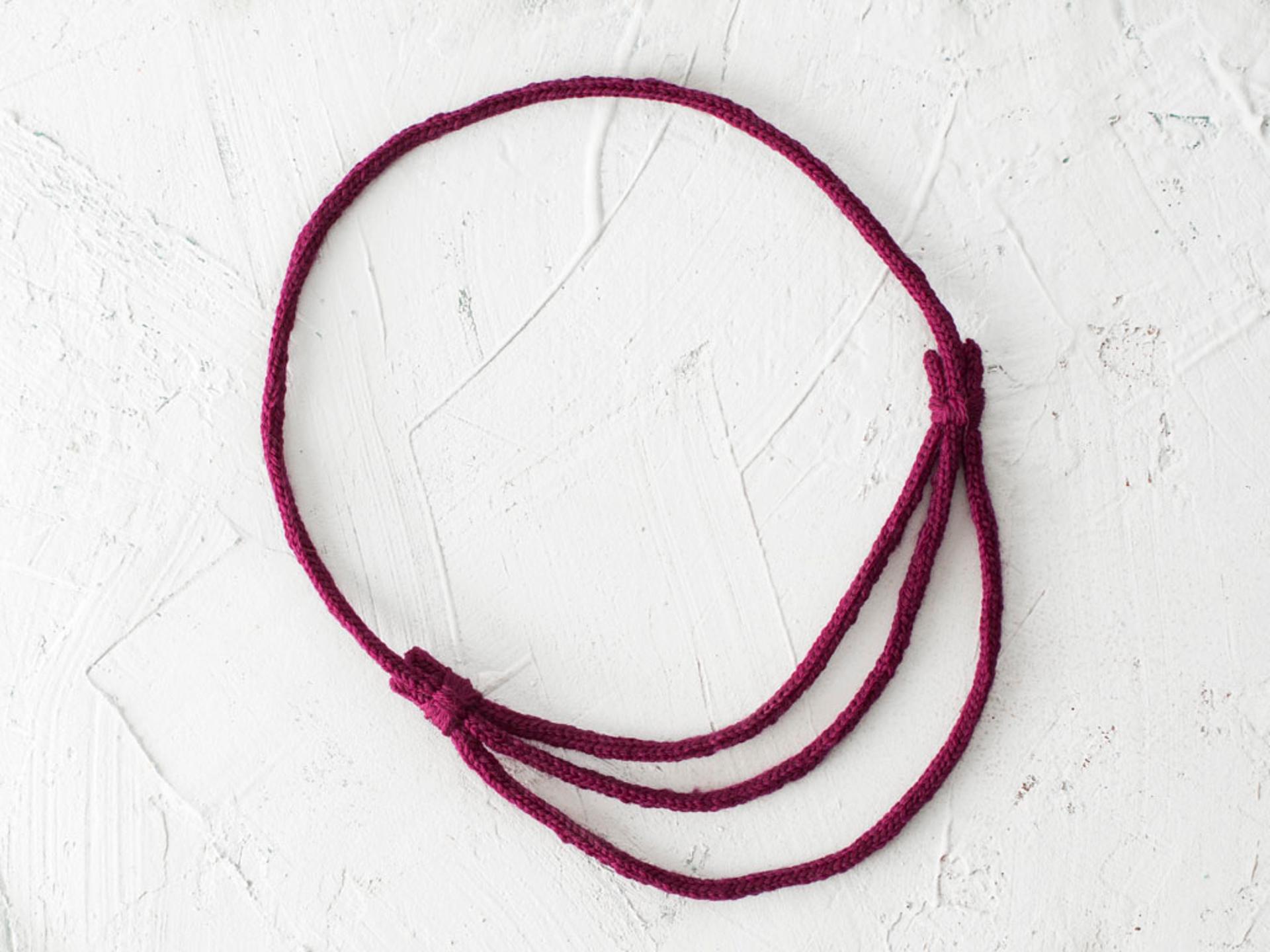 Pirra Necklace Pattern by Ambah O'Brien
I love yarn jewelry, especially in winter. While metal jewelry feels cold against my skin, yarn jewelry feels cozy and comforting. We bet some of the recipients on your gift list will feel the same!
How to make an I-cord
What you'll need:
Two double-pointed needles or one circular needle
Scrap yarn
I-cord how-to:
Using a double-pointed needle or a circular needle, cast on 3 stitches. (For a thicker I-cord, you can cast on more stitches — up to 5 is usually a good number depending on the yarn weight. The more stitches you cast on, the thicker your I-cord will be.)
Using a second double pointed needle or the other end of the circular needle, knit the 3 stitches. Do not turn the work.
Slide the work to the other end of the needle. Bring the working yarn across the back of the work, then knit the three stitches.
Repeat step 3 until your I-cord is the desired length.
I-cord jewelry ideas 
If you know how to knit a basic I-cord, there are plenty of different jewelry ideas you can try. Many of these are necklaces, but you could apply the same idea to a bracelet Use these for inspiration, and be sure to experiment on your own!
1. Braided I-cord
Create three I-cords using the instructions above, then braid the three I-cords together to create a thicker piece of jewelry.
2. Crochet chain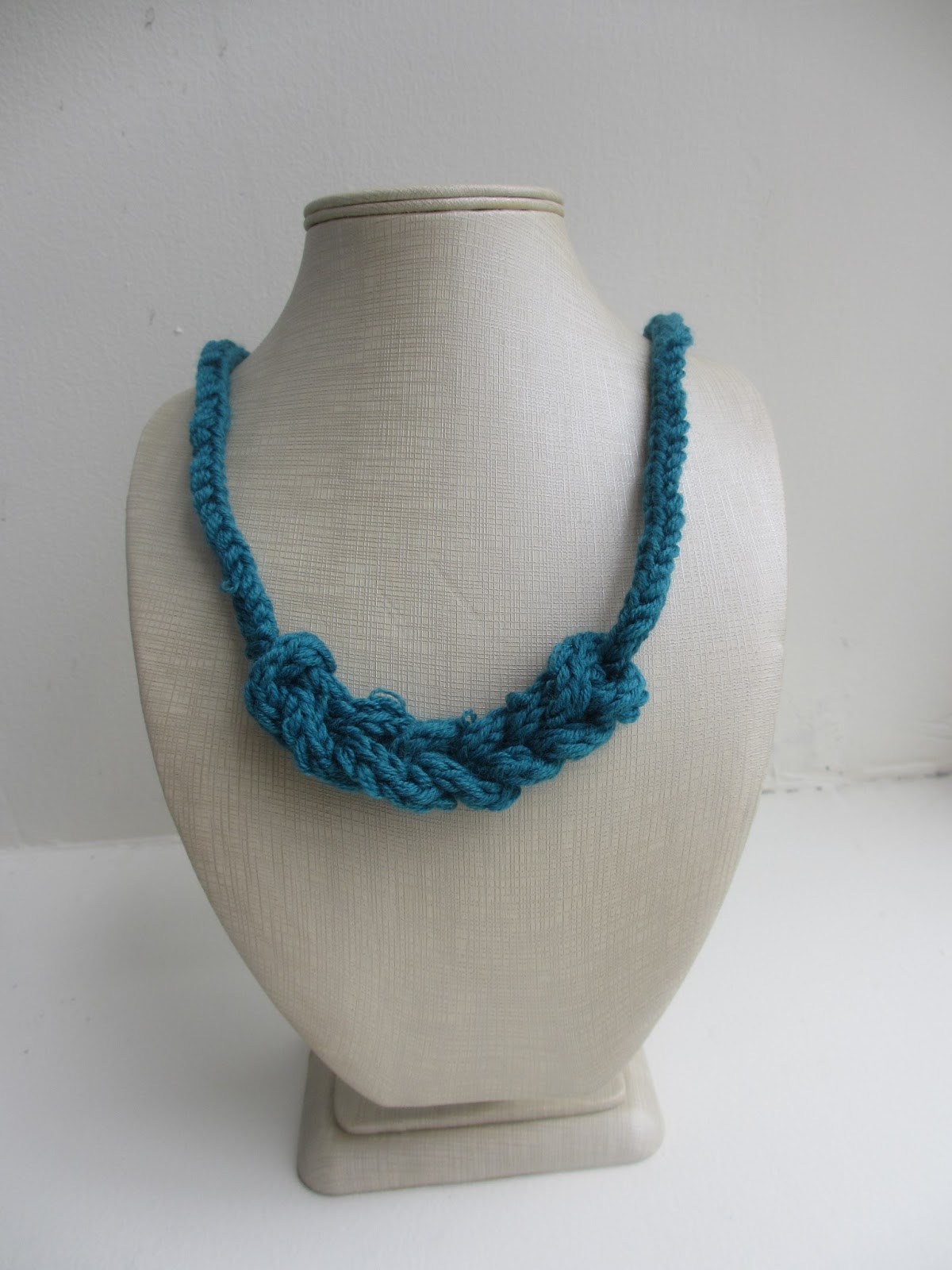 If you have some basic crochet skills, create an I-cord that's a few inches longer than the desired length of the necklace. Grab a large crochet hook (a size P or N is a good starting point) and crochet a small chain stitch in the center of the necklace, using the I-cord as your working yarn.
This still gives you a braided look, but it's flanked by a single strand of I-cord on each side, unlike the braided necklace option which is just a little bit chunkier.
3. I-cord earrings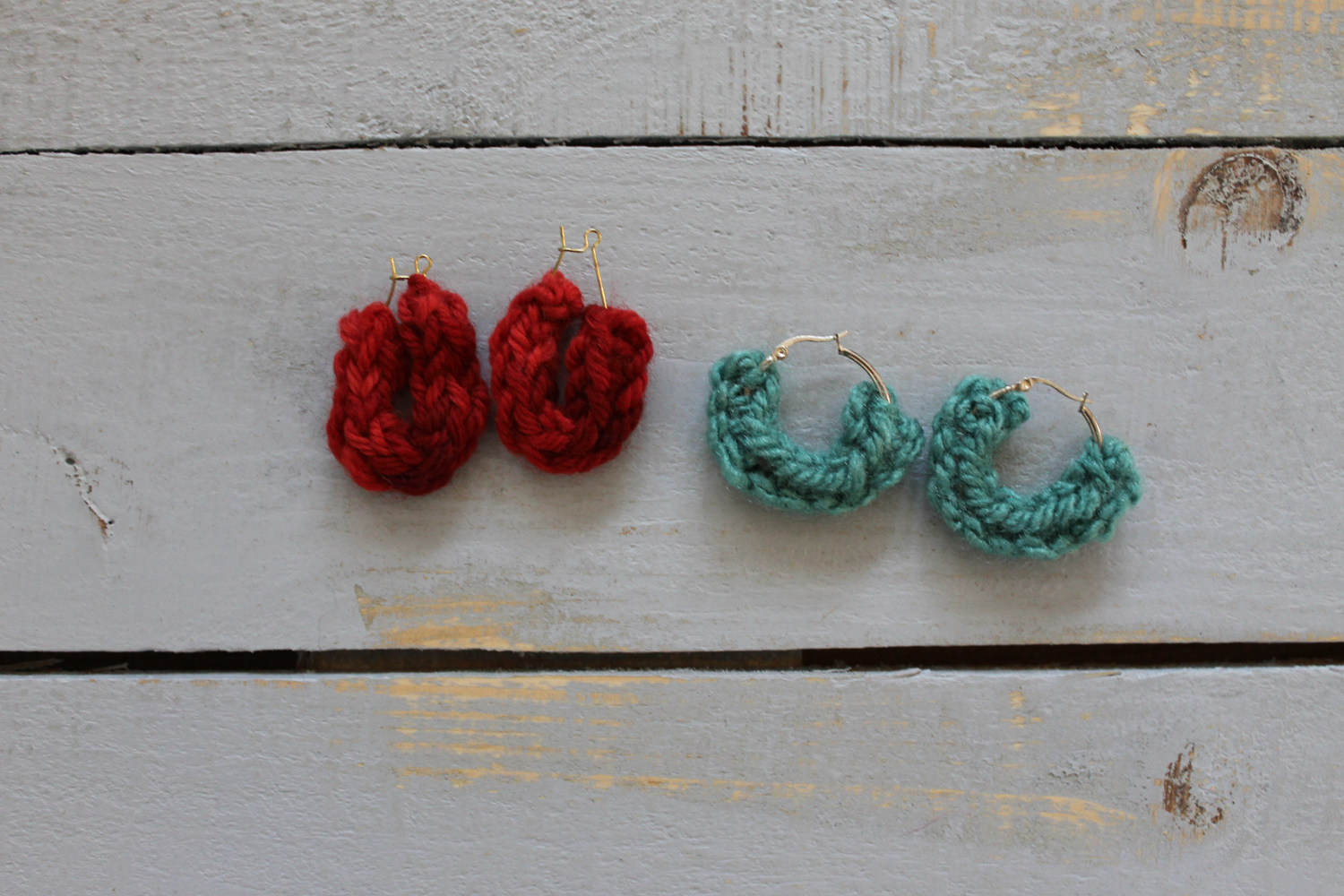 Create an I-cord, bind off, then slide the I-cord onto a hoop or dangle earring. If you're worried about the I-cord sliding off, just add a little dab of craft glue on each end to secure it.
If  you'd like, you can even make an I-cord that's longer than the length of the earring, then thread the yarn tail through a tapestry needle. Run the needle through the center of the I-cord to the cast-on edge, then pull to bunch it up.
4. Layered I-cords
Create I-cords of different lengths and colors, then layer them. you can even tie a length of yarn around the layers several times to tie them all together.
5. Faux pearl necklace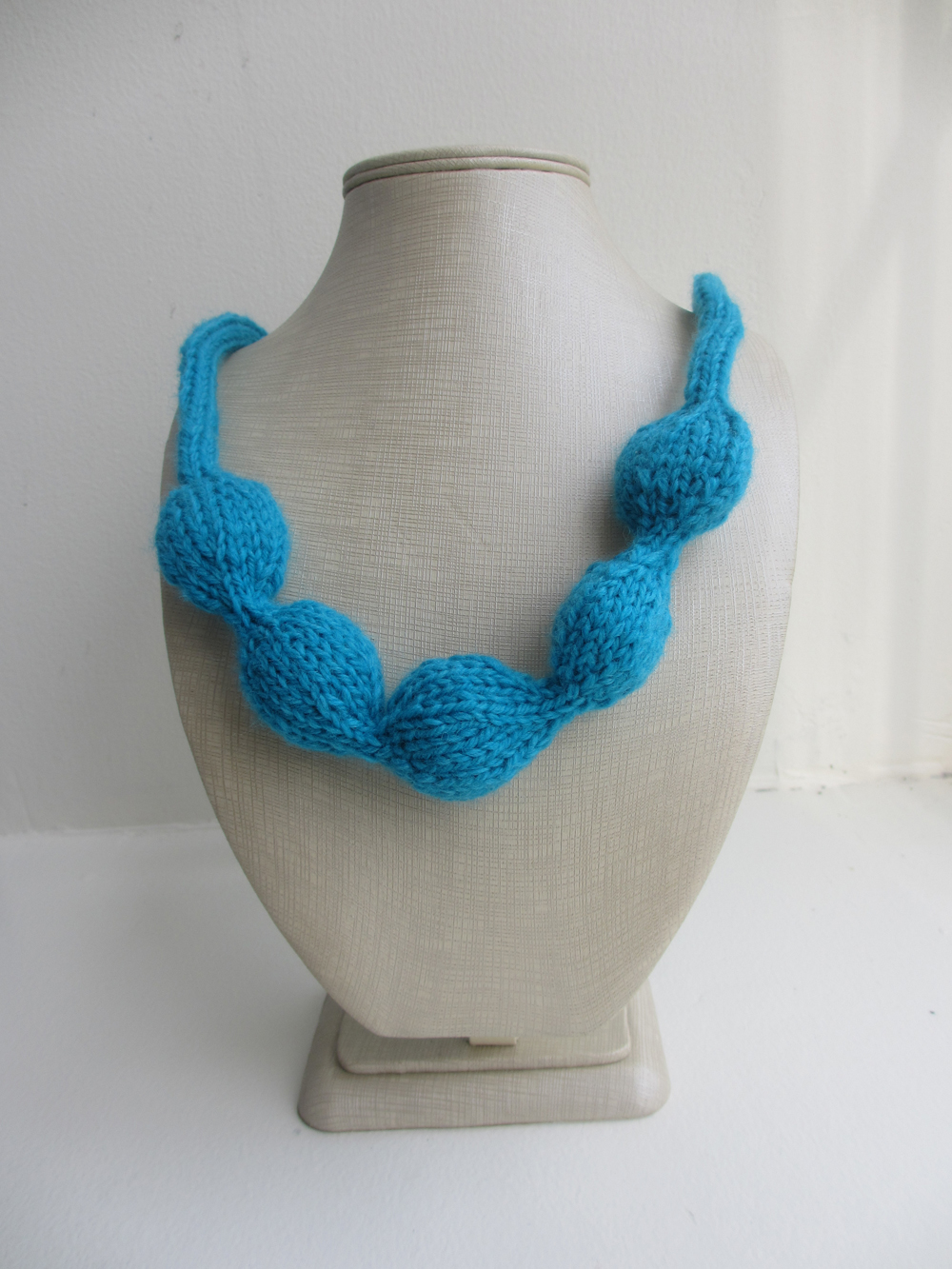 For this version using I-cord, I used a pattern called Pearls by Daniel Yuhas. In Daniel's version, the pearls go all the way around the necklace; however, I just stitched five pearls and left the rest of the necklace as a plain I-cord. That's a great option if you're running out of time! (Fun tip: Those are drugstore cotton balls inside each little pearl!)
What's your go-to quick gift when you're short on time?