Have you ever reached the end of a knitting pattern and a regular bind off just does not feel like the right move? I was there this weekend. I was completing a cowl and I wanted a bind off that complemented the pattern (brioche stitch). Then, I thought back to a bind off I used a long time ago on a baby sweater I adored: the I-cord bind off!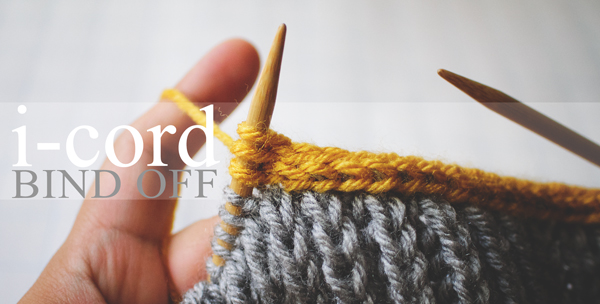 The first time I cast off using I-cord, I thought I did something wrong — it was too easy! You are essentially working an I-cord ONTO your work as you bind off. It might sound a little confusing, but let's remember what the "I" stands for: idiot! Brash, yes, but oh so easy to memorize and work.
A Knitter's Guide to No-Fuss Finishing
Learn essential finishing techniques you can use to bring out the true beauty in any knitting project.Download for FREE
The I-cord bind off in a few simple steps
Check out our step-by-step directions below, or watch our quick video tutorial here: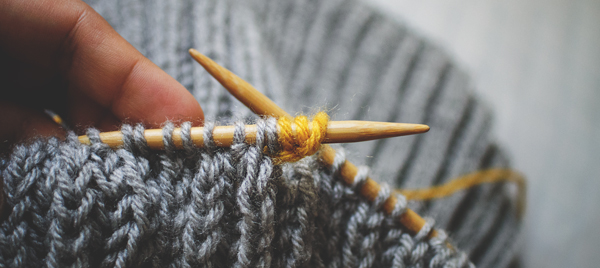 Let's say you finished the last row or round of your work (you turned if you are working flat). Cast on 3 stitches to the left needle. I used the cable cast on, which you can find instructions for here.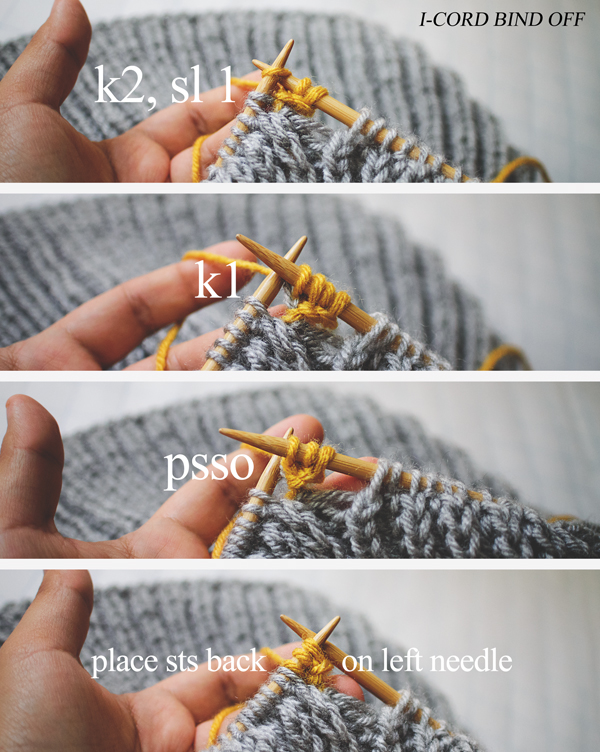 Step 1:
Knit the first two stitches (that you just cast on) and slip the third.
Step 2:
Knit 1 (from your last row).
Step 3:
Pass the slipped stitch over.
Step 4:
Replace the 3 stitches back on your left needle.
Repeat those four steps until you have cast off all of your stitches. Working with a contrasting color certainly helps you keep track of stitches, but you can also use the same color you worked the rest of your pattern in. It may feel like you are working far more stitches in this bind off, but the work goes very quickly and I think the results are worth it.

At the end of your work, replace the 3 stitches on your left needle and knit them together through the back loops. If working in the round, you might want a seamless look. I suggest provisionally casting on your first 3 stitches and then grafting them to the last 3 when you are finished binding off.
Applied I-cord
Applied I-cord is made the same way. You need to pick up stitches along whichever edge you are working the I-cord on, then you bind them off using the I-cord technique detailed above. I actually applied an I-cord to my cowl in the main color at my initial cast on -edge.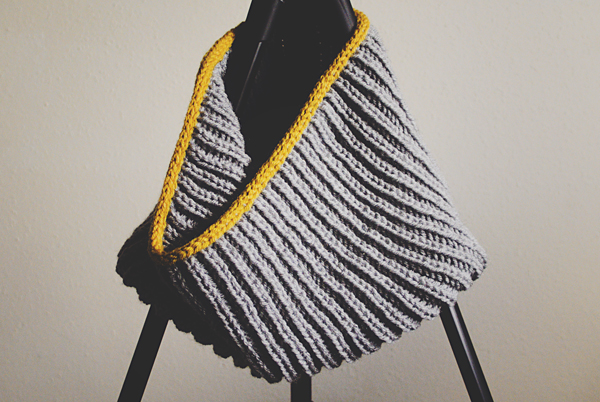 A Knitter's Guide to No-Fuss Finishing
Learn essential finishing techniques you can use to bring out the true beauty in any knitting project.Download for FREE