Wrapping hoop earrings with stone rondelles is a wonderful way to customize your jewelry designs and add value to your finished pieces. The best part about this fun wire-wrapping technique? It's SO simple. Follow along with this step-by-step tutorial to see how it's done in just 4 simple steps!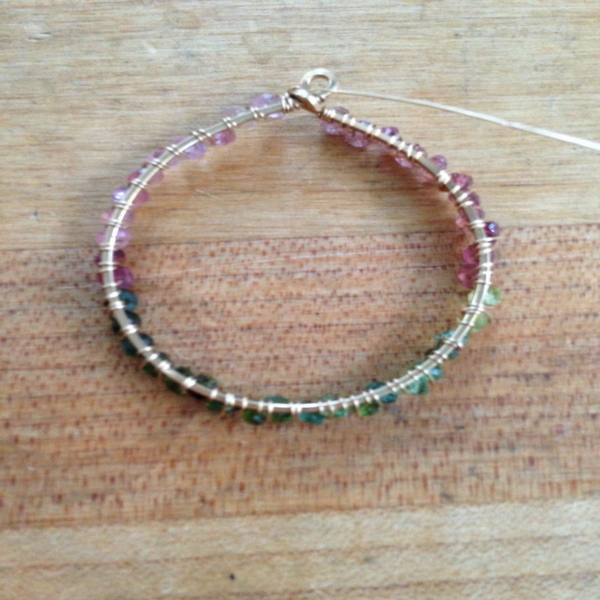 How to wrap hoop earrings with stone rondelles
Tools you'll need:
Plain hoop earrings
Flat-nosed pliers
Thin wire( I'm using 30 gauge; use what will work with the beads you're using)
Wire cutters
Rondelles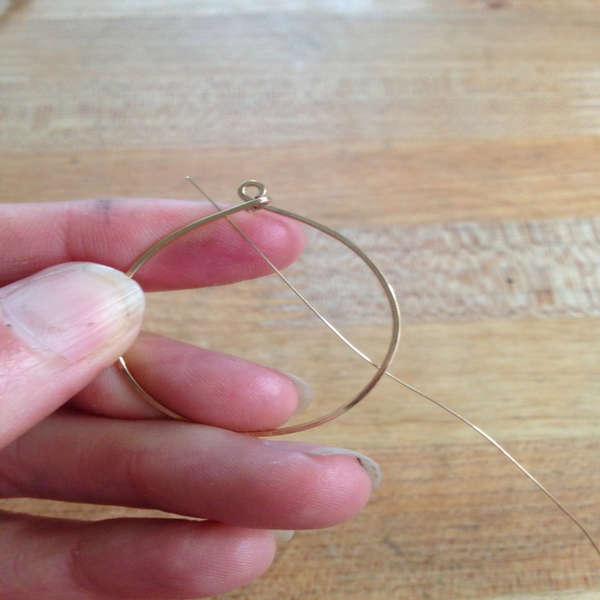 Step 1:
Holding your hoop so that the front faces up, begin on the left side. You'll want to have your wire so it sticks out about 1/2″ from the side and 1/2″ below the top. (In this example, the wire is 30 gauge 14K gold fill and is about an arm's length). Wrap the wire 2-3 times and flatten with your pliers.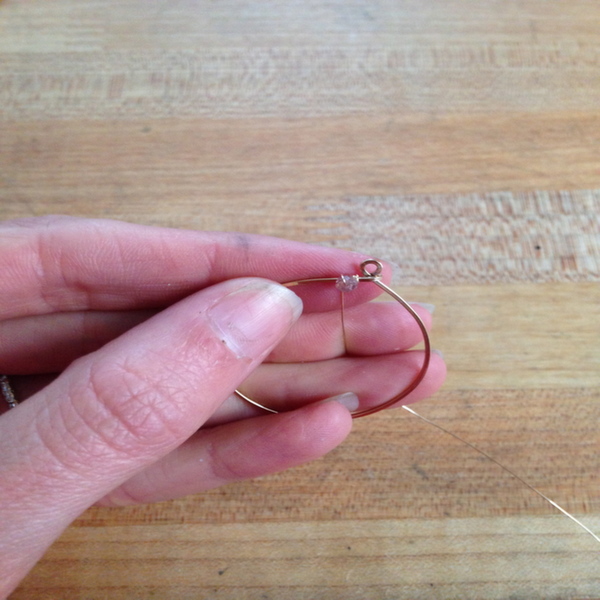 Step 2:
Add a rondelle and wrap your 30g wire across the top of the hoop and around the back. Your design might change the process here a little. If you want your rondelle to sit on the inside or outside, wrap accordingly. I'm going to have my roundel sit atop the hoop, so I'll make sure of that before I wrap it all the way around.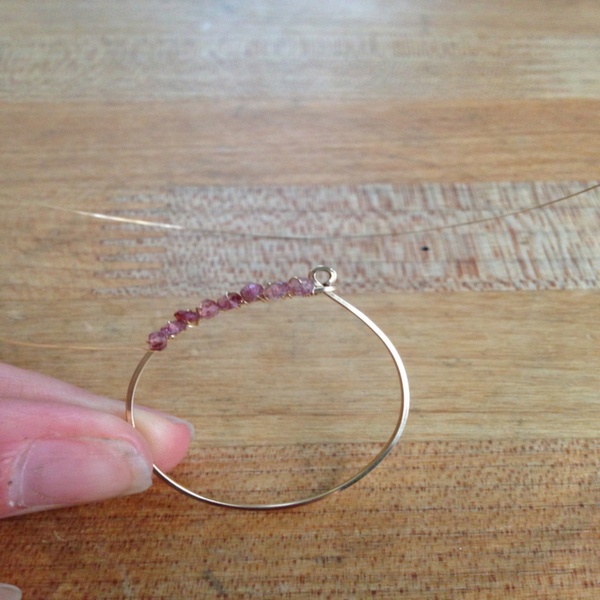 Step 3:
Continue to add a rondelle and then wrap the wire around the hoop, making sure they align the way that you like before making the wire too taut to move them. I like mine to line right up next to each other and face the same direction, so I'll make sure of that before moving on. You could also do smaller wraps between your beads for more detailing.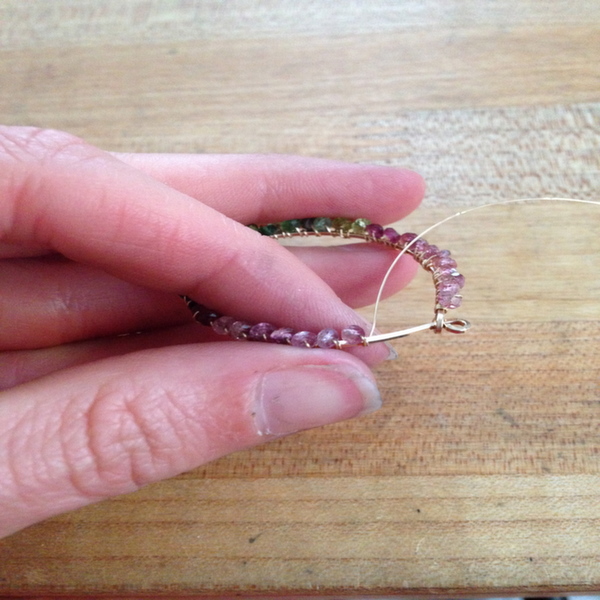 Step 4:
Continue to bind until you've reached the opposite side. Then make 2-3 extra loops and flatten with your pliers.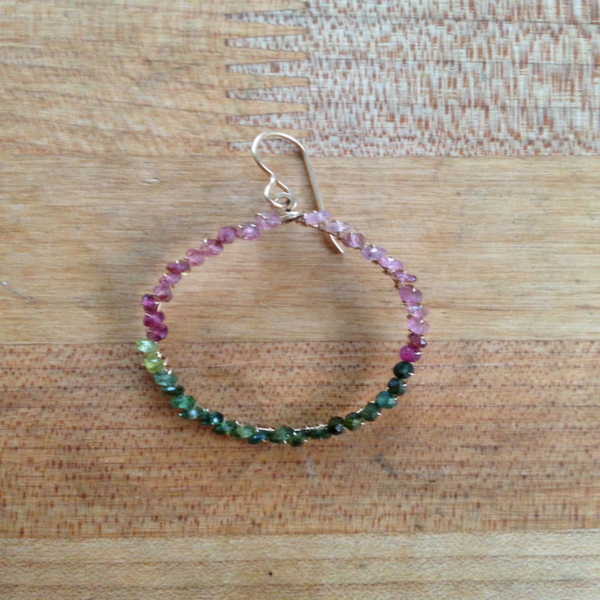 And that's all there is to it. I told you it was simple!
If you're looking to learn more wire wrapping techniques, sign up for the Craftsy class Wire-Wrapped Stones, Crystals & Clusters, taught by jewelry designer Aga Kruk. Enjoy personalized guidance while mastering the art of making beautiful wire-wrapped earrings, necklaces and pendants you'll love to wear and gift. Sign up now >>