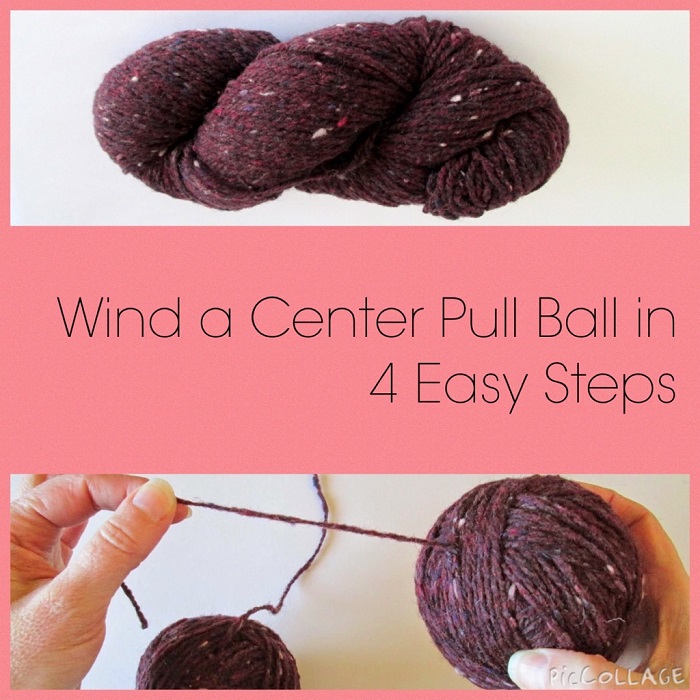 Winding yarn is a part of crochet and knitting. Whether it is a hank of hand dyed from your favorite indie dyer or left over bits and bobs from past projects, sooner or later you will need to wrangle your yarn into a workable form. Before you get started, check out our article on How to Store Yarn for great tips on when to wind your yarn (it is more important than you may think!).
Now that you know when to wind, you need to pick a technique. Of course there are several ways to get the job done. You can make (not bake!) your own cake at home, but will need a yarn swift and a ball winder. Don't have either of these? No worries. You can easily wind it into a ball that pulls from the outside (we show you how in this post).
But it is always good to have options! Today I will show you how to wind a center pull ball in just four steps. No special equipment required! When I was starting out, a woman at my LYS taught me how to do this. I consider it one of the most useful skills I possess.
Are you wondering if one method is better than the other? I don't think so. This is about personal preference. My choice is nearly always the center pull. Here is why: I don't have a yarn store near me (anymore); I don't have my own swift and winder (someday, but alas not today); and balls that pull from the outside have a tendency to roll around. That's it!
Setting up your work area.
Since we have established that I don't have a yarn swift, and neither my husband nor my son are interested holding my yarn while I wind it, my dining room chair successfully does the job without complaint!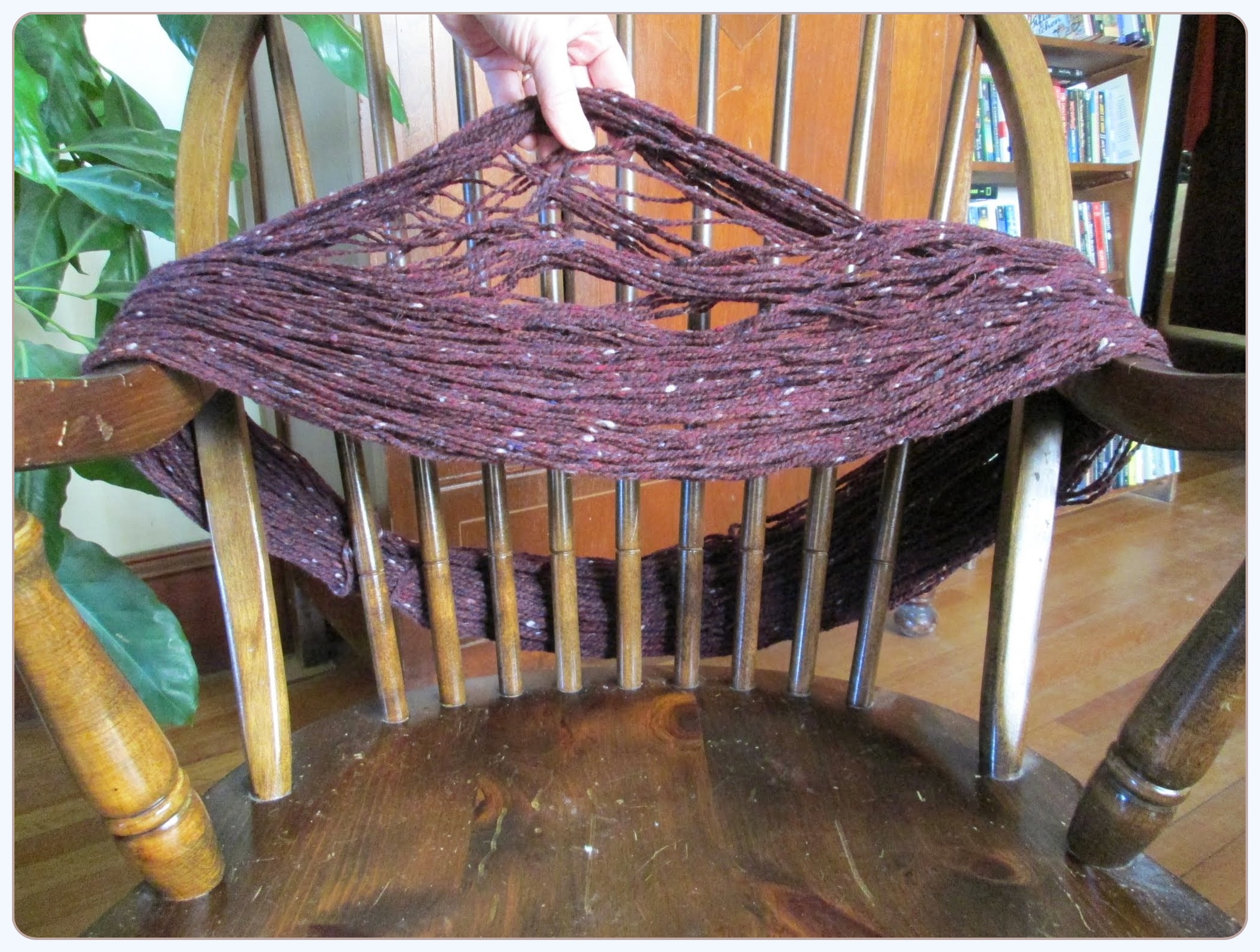 I use the captain's chair (with arms) to hold the hank and sit in front of it in another chair. If I'm in for a good long wind I set it in front of the recliner, pop on a movie and get busy.
A tip for making two balls from one hank.
Usually I will wind the entire hank into one ball. But, if I am making socks I need two that are (about) the same size. Once the yarn is on the chair, I count how many loops or rounds are in the hank. I take the total number of rounds and divide it by two. When I pull the yarn off the hank I count each round. By pulling (or unwinding) ten rounds at a time it is easy to keep count as I wind the ball. When I reach the right number of rounds (the halfway point) I end the first ball and begin the second.
Lets wind some yarn!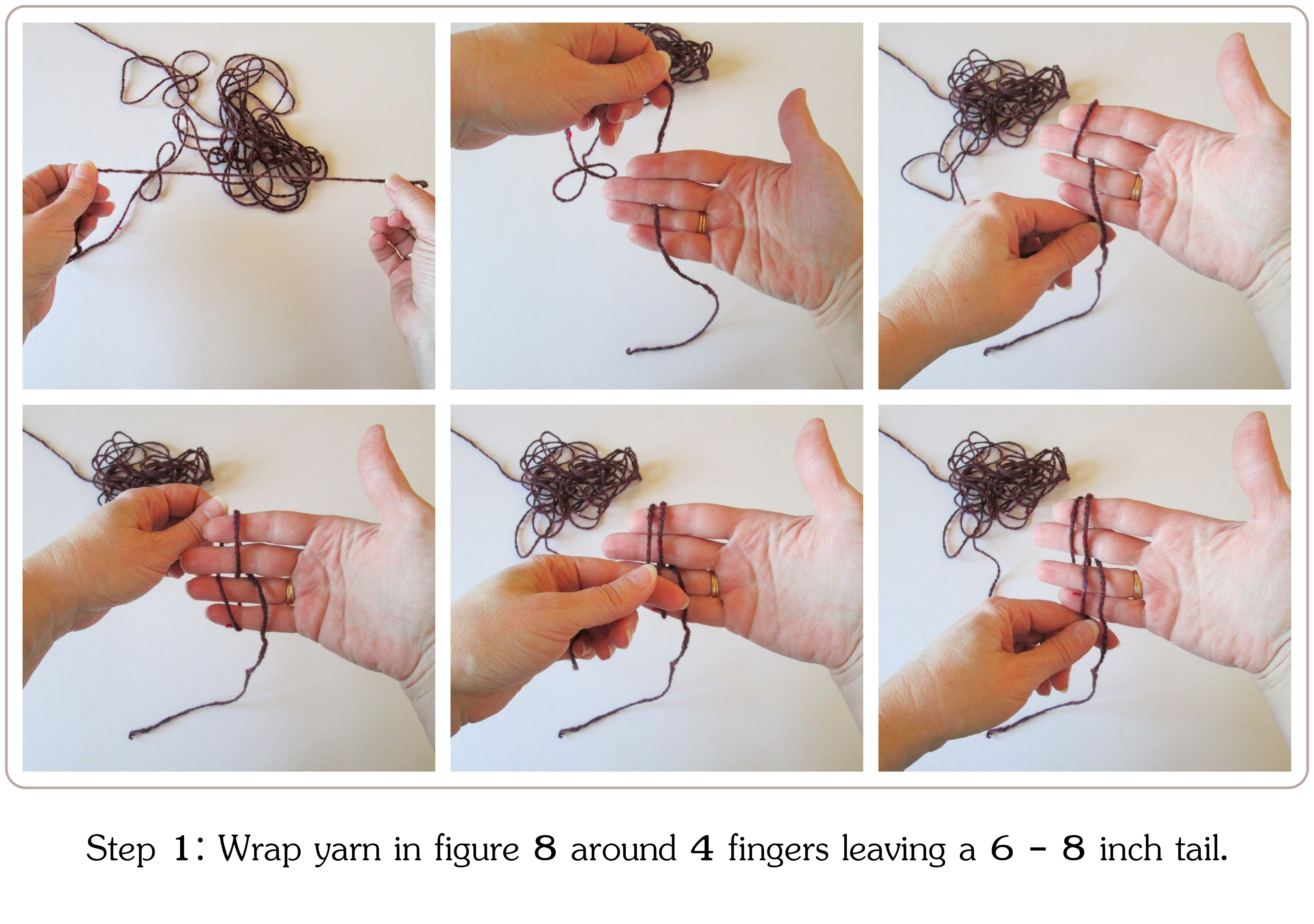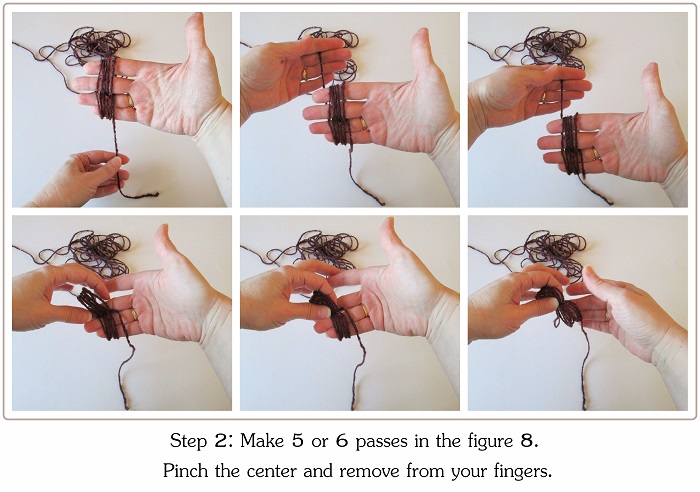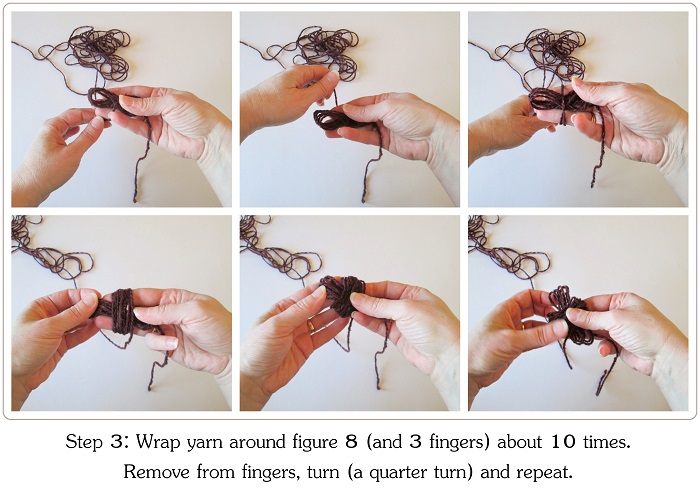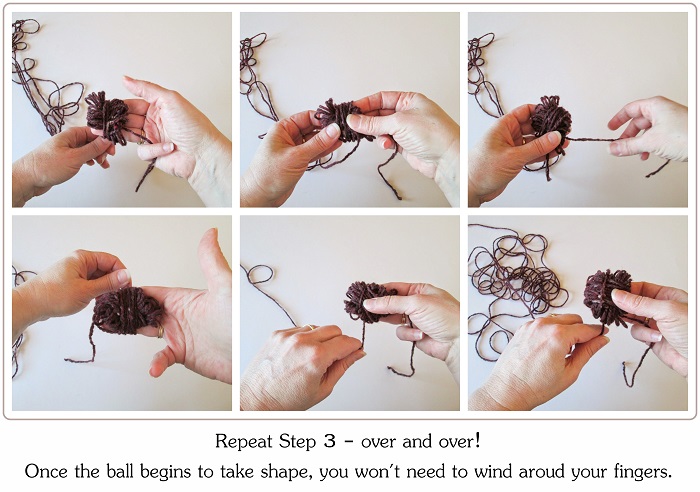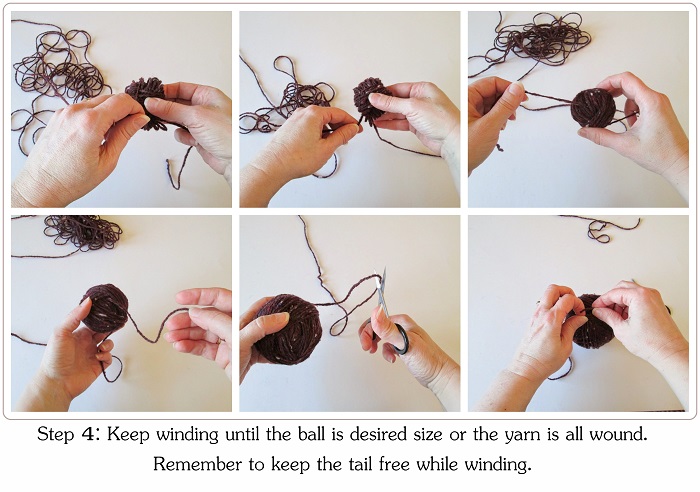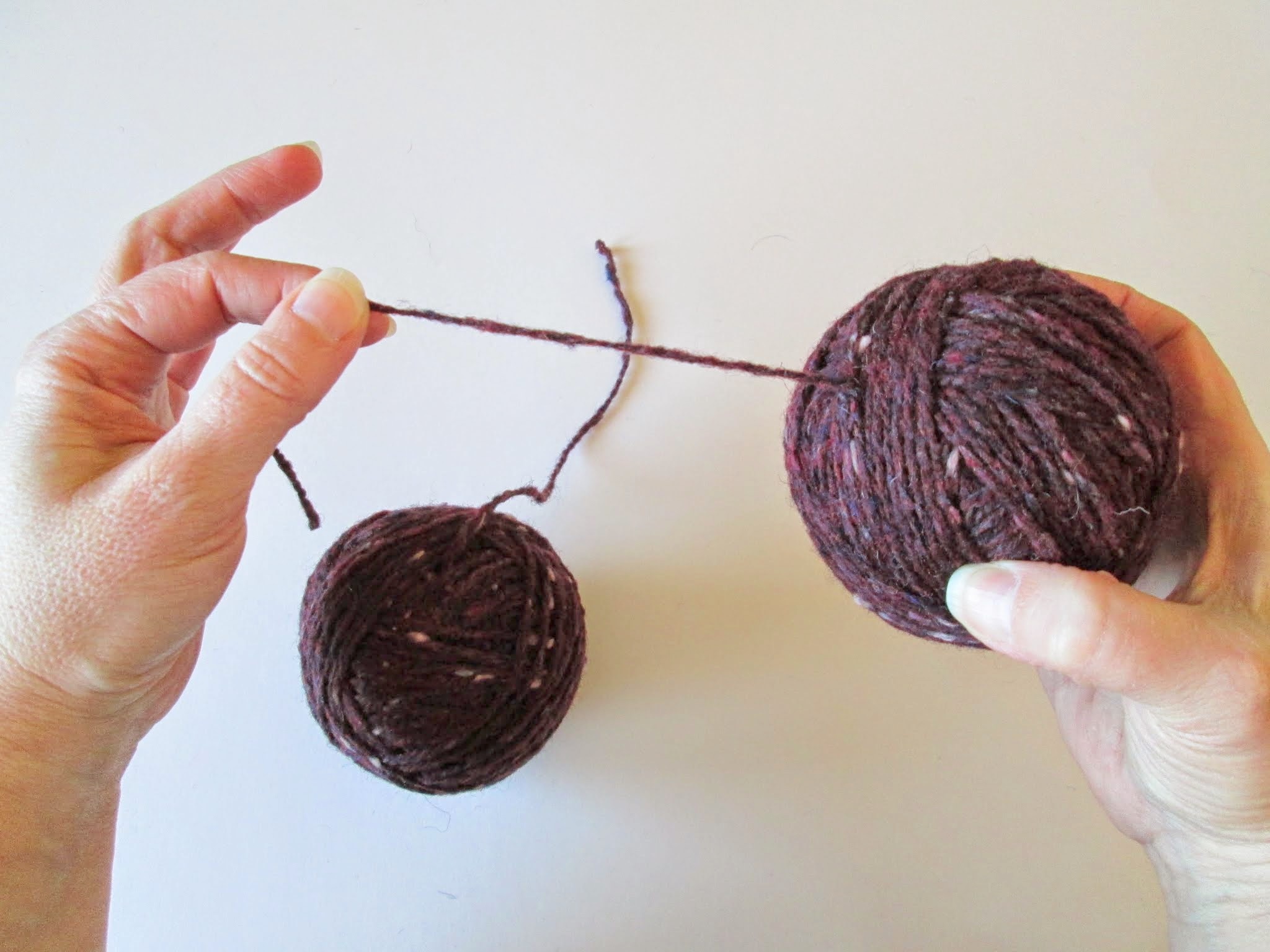 Voila. A handy-dandy center pull ball. Gently tug on the tail and and you are ready to get started on your project. No more run away yarn, and no fancy winder needed! If you want inspiration on ways to use your newly wound yarn, visit the pattern page. You will find all kinds of way to put your yarn to good use!