I love the look of knitted lace. Light and airy, it's like wearing a dream. And no matter what the level of difficulty knitting it actually was, lace looks terribly impressive. But sometimes one can be at a loss as to how to actually wear knitted lace. How about a little helpful inspiration?
Take a look at a few of these amazing pattern kits for some ideas on how to wear your knitted lace pieces.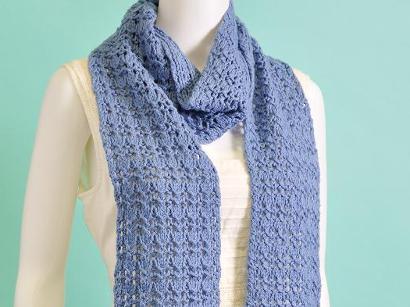 This scarf is knit with a worsted-weight yarn, but a beautiful allover lace pattern keeps this scarf looking light. Because of the yarn's weight, this scarf is a great transition piece for the fall and winter season. Scarves are extremely versatile and wearable and, what's even better, is that it's completely reversible! This pattern also goes to show not all lace need be done in lace-weight yarn.
This scarf can be kept casual by pairing with a long sleeved tee and jeans, or made work-ready over a solid pair of slacks and a blouse. The yarn for this kit comes is some really amazing and vibrant colors, so the finished project would add a great pop of color over your work wear. In the winter, wrap this up over your wool coat and keep the cold wind at bay.
Get the Reversible Rib and Lace Scarf kit here.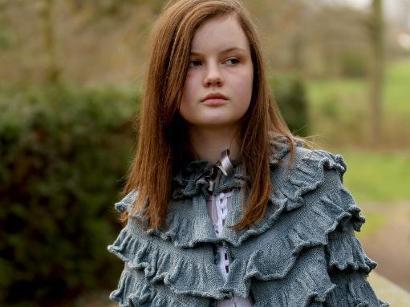 This lace cape would make a fantastic coverup in cooler weather. Because it's a shorter style, there is no length to get in the way while you move around. A caplet makes for a wonderful "throw on" when you're stuck in chilly air-conditioned buildings. Plus, a caplet can be worn just as functionally as a cardigan. The feminine ruffles make this particular pattern very lady-like.
Consider pairing this caplet with a loose blouse and more fitted skirt or pants.
Get the Burdrop Lace Cape kit here.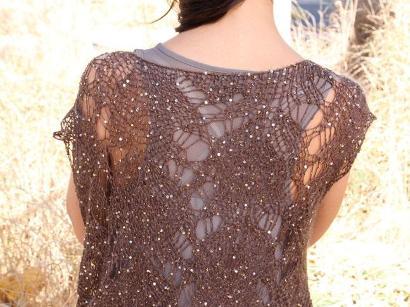 A lacy vest is the perfect summer coverup. Not only will adding a second layer of clothing keep you a bit warmer, but by using the Beaded Mohair yarn, you will create a truly dazzling finished piece.
Pair this vest over a plain tank with jeans to jazz up an otherwise casual outfit. Or wear it over your little black dress to a fun event. Because the yarn stands out with a lot of sparkle, keep the jewelry to a minimum. Simple stud earrings and a bangle or two will do it.
Get the Sequined Mohair Lace Vest kit here.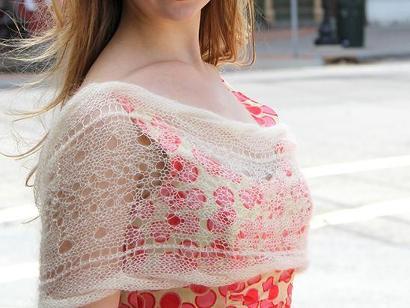 A lace cowl is a great knitted accessory to replace jewelry with your every day wear. Instead of a necklace, try using this lace cowl instead! Knit in a laceweight mohair/silk blend, this cowl is light enough to wear all day — you may not even remember you even have it on!
Drape it over your shoulders while wearing a fun print summer dress. Paired with strappy leather sandals, you will look like the beach babe of knitwear.
Get the Obsessio Lace Cowl kit here.
I think this selection shows that lace can be beautiful but doesn't have to be only shawls. It also shows that lace is a great way to dress up your clothing.
How do you like to wear your lace knits?