Learning how to use cake stamps and impression molds will add polish and panache to your cake decorating, whether you're creating a realistic handbag cake or a fanciful castle cake. These easy modes of imprinting add a highly impressive effect to finished cakes!
Here are some tips for how to use cake stamps and impression mats for the best results.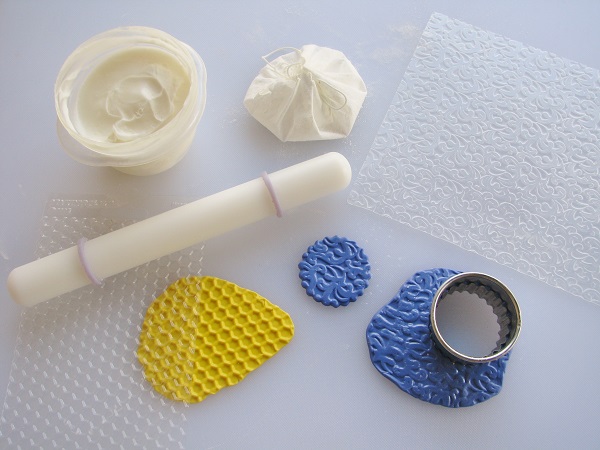 Photo via Craftsy blog
How to find cake stamps and impression molds
Impression molds, as well as cake stamps, can readily be purchased at cake decorating stores or online; craft stores with a well stocked cake decorating section may have them, but impression molds in particular are not always a standard in-stock item. You can also use clean, unused rubber stamps to make impressions; just be aware that you will get a "reverse" of the image on the stamp, with the image indented rather than protruding.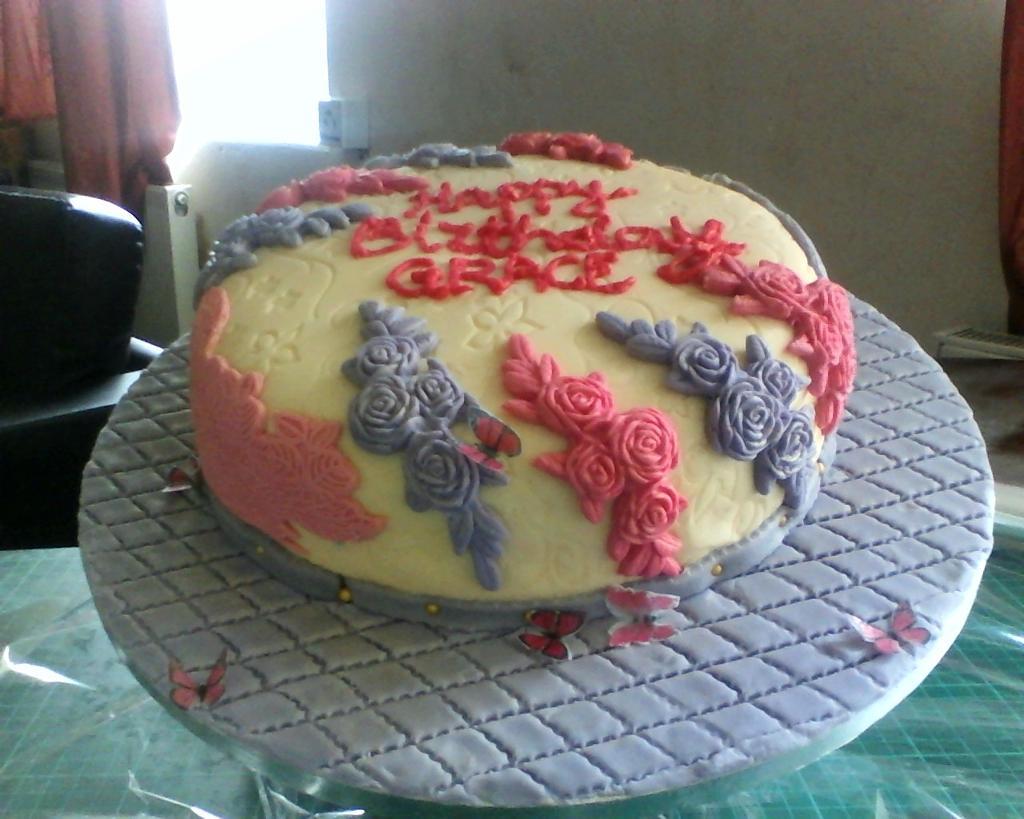 Classic fondant cake via Craftsy member adepeleod1767906
Fondant is your friend
As fantastic and delicious as buttercream can be, it's not an ideal surface for stamped motifs. Even a crusting buttercream can crack when pressure is applied. For best results, use surfaces covered with fondant. This doesn't mean that you have to miss out on the fun if you have a cake topped with buttercream. Stamp the elements on fondant cutouts, and then adhere them to the buttercream using a little icing as glue.
Timing is everything
Whether you're using cake stamps or impression molds, the timing is important. First, prepare your cake and have it ready as usual for covering it with rolled fondant. And once you roll your fondant, apply the stamps or impression molds right away, as this is the time that the fondant is most pliable and least likely to crack.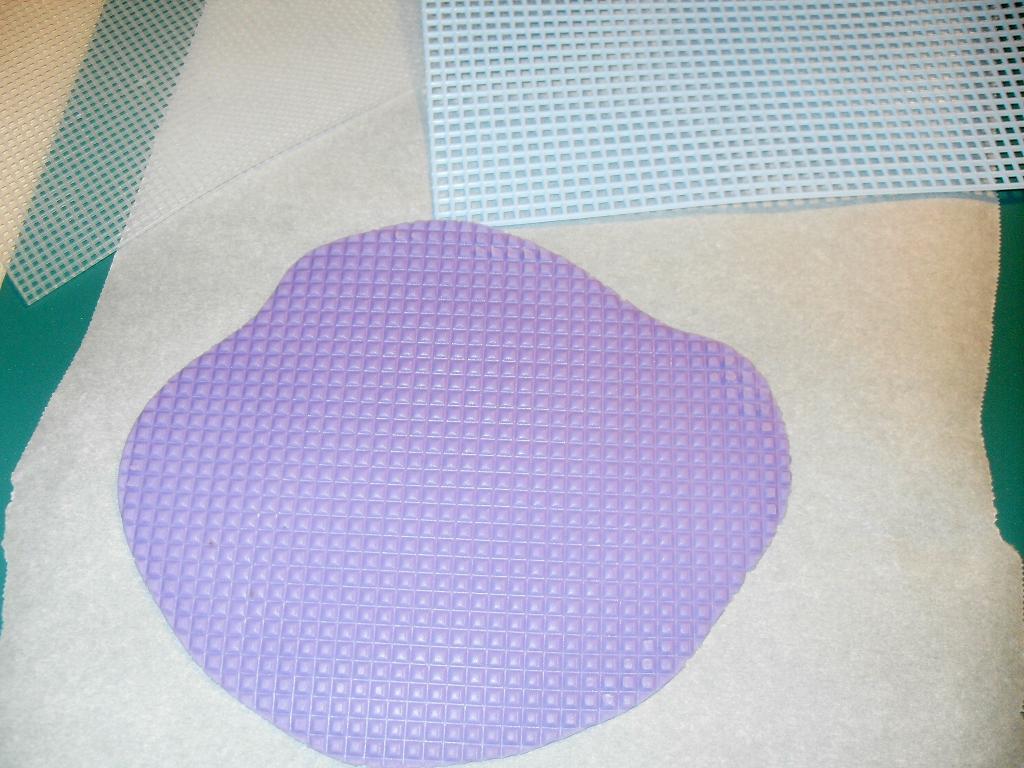 Homemade impression mat via Craftsy member Partyfloursmimi
Make a good impression
There's no bigger bummer than removing your impression mat only to reveal that the impression is uneven: too deep in some spots, barely there in others. To ensure an even design, follow these steps:
Roll your fondant as usual, to a thickness of about 1/8 inch.
Now, place your impression mat on top, and press firmly.
But don't stop there: thoroughly impress the image by using a fondant smoother, applying pressure evenly and thoroughly.
Stamps are a little easier to handle because you can apply even pressure to the smaller design by simply using your hand. Be aware that if you align them all in the same direction, this can look wonky once the fondant is placed on top of the cake. Either measure the dimensions of your cake to determine where the fondant will drape, or use images which do not have a specific alignment to look like they are in the right direction, such as flowers.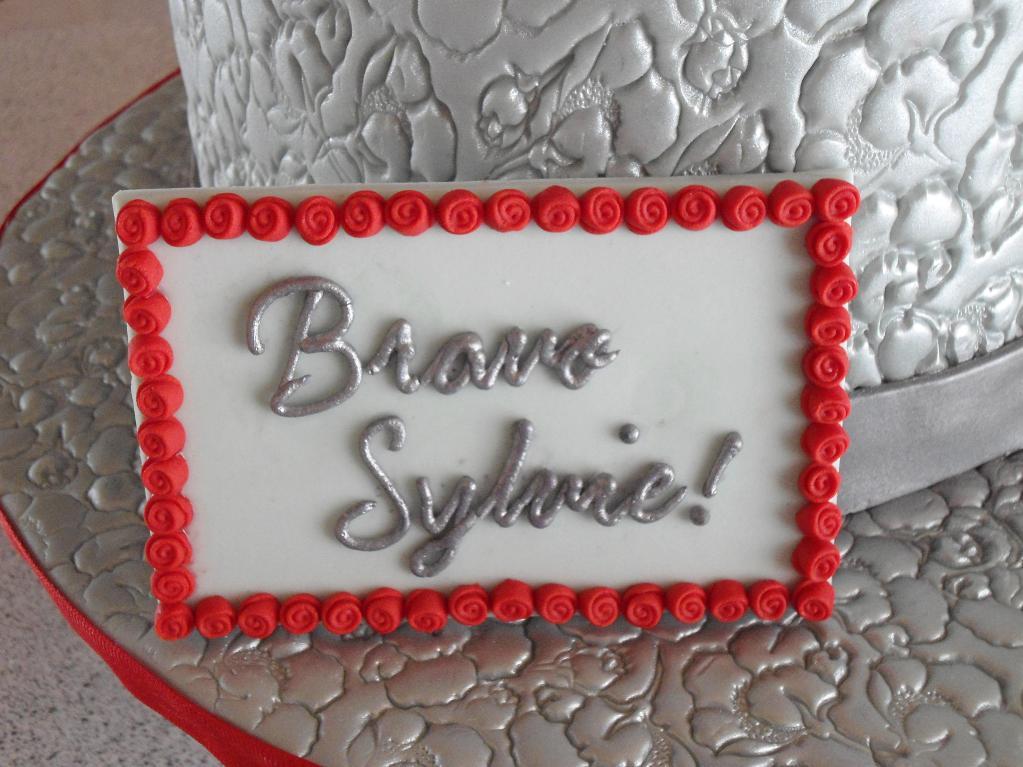 Embossed patchwork cake via Craftsy member clouseau
Don't remove the impression mold right away
To make sure your imprinted fondant is applied exactly how you think it will be, don't lift the impression mold from the fondant right away. Transfer the entire unit, including fondant and mold, to the cake. Having the mold still attached to the fondant will make it easier to center the design on your cake. Once centered, you can gently remove the impression mold and gently smooth the fondant on the cake.
Accentuate your design
Once your impressive design is adhered to the cake, you can jazz it up a little bit. Here are some sweet ideas: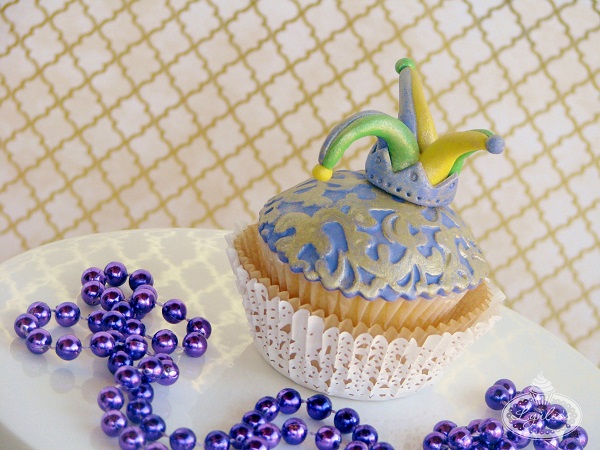 Photo via Craftsy blog
Add a little sparkle by brushing the design with luster dust for a dazzling effect, such as on this sophisticated and pretty Mardi Gras cupcake.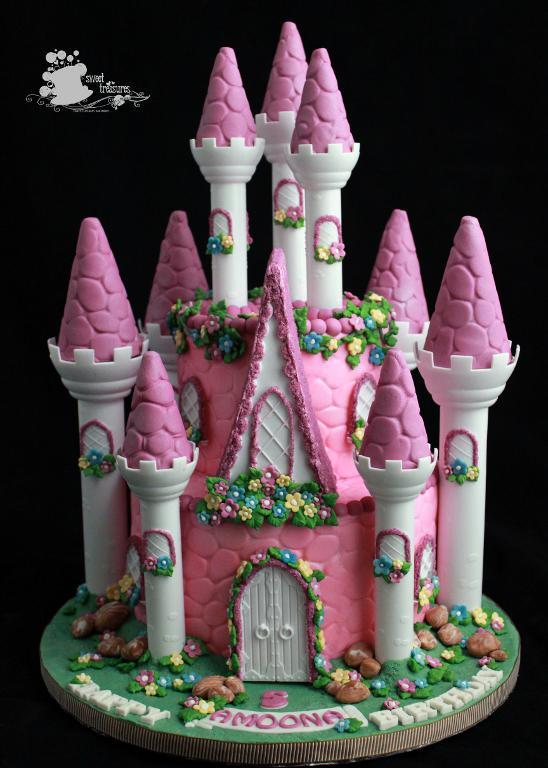 Castle cake via Craftsy member Ann Treasures
Use the impressed portion of fondant to create stylized design elements, such as a textured castle and soaring tower rooftops.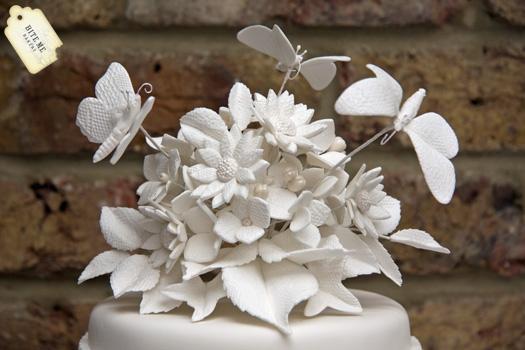 Totally lace wedding cake via Craftsy member Bite Me Bakery
Cut out the impressed fondant to create dimensional design elements, such as this intricate and sophisticated white bridal bouquet of sugar flowers.
Actually, the effect of impression molds and cake stamps is more like embossing than what you'd typically think of as a "stamp" dipped in ink and then impressed. That type of stamping can be done beautifully and creatively with cakes; check out the online Cratsy class Simply Stunning: Hand Stamped Cakes. During class, you'll learn how to bring captivating cakes to life with custom handmade stamps alongside award-winning cake decorator Erin Gardner!
What types of cakes do you like to use cake stamps and impression molds for?