Using a yarn swift isn't reserved for your local yarn store. You, too, can turn hanks into beautiful, easy-to-use balls of yarn.
My friend Stephanie of Blackberg Creative Studios gave me a yarn swift for Christmas, and in the short time since the holidays, I've found myself using it a lot. Now that I've figured out how to use a yarn swift, no need to use my dining room chair or my boyfriend to wind hanks of yarn!
I have to admit that figuring out how to use a yarn swift is much simpler than it looks in the yarn store. I was intimidated by the crazy spinning thing for a long time, but now that I'm using a yarn swift at home, I don't know how I ever lived without it.
Here's a little tutorial for setting up and using a yarn swift. If you wind balls of yarn at home like I do, I think you'll agree that learning how to use a yarn swift will make your life a lot easier.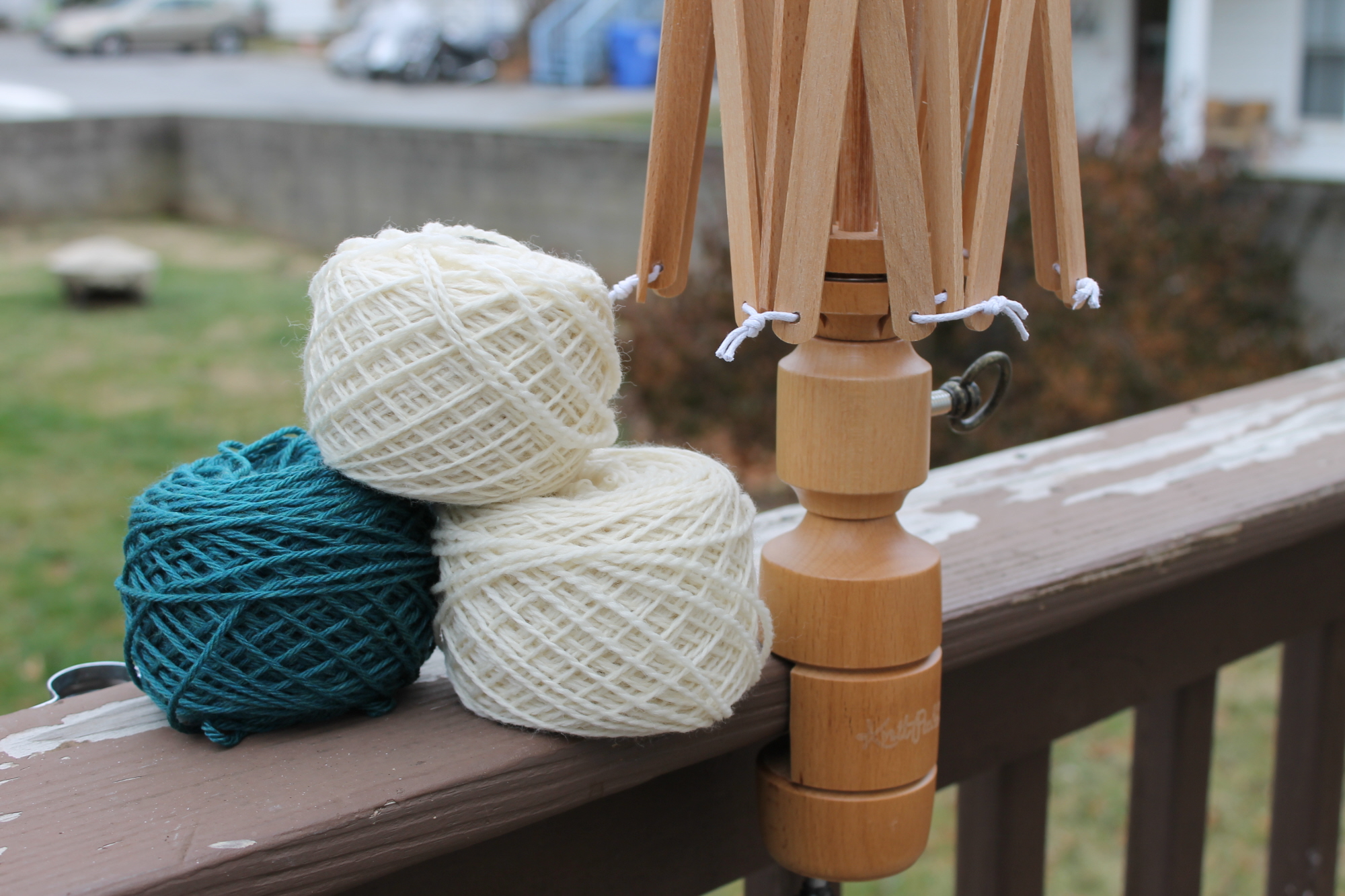 Yarn swift vs. winding by hand
Before my friend gifted me the yarn swift, I had been either having the yarn wound at the yarn store or winding it by hand. When I discovered that winding hanks into balls and letting them sit for long periods of time could cause them to stretch out, I only had the yarn store wind my yarn if I planned to use it immediately. (Read more on how to store yarn here, and whether you should wait to wind.)
A yarn swift makes winding by hand so much easier. Instead of having a friend hold it or wrapping it around a dining room chair, the yarn swift holds the yarn nice and taut, spinning around as you pull the yarn. If you need to take a break from winding, you simply put down the ball you've wound so far and return to it later. The swift holds everything right where it should be.
Pair that yarn swift with a ball winder like I did, and you'll really be in heaven.
Setting up a yarn swift
Setting up a yarn swift is simple. Your swift probably has a mount, and you can attach it to anything from a counter top edge to a dining room table. I also like to wind yarn outside on the porch, because there's a certain cat in my house who likes to mess with the swift as it spins.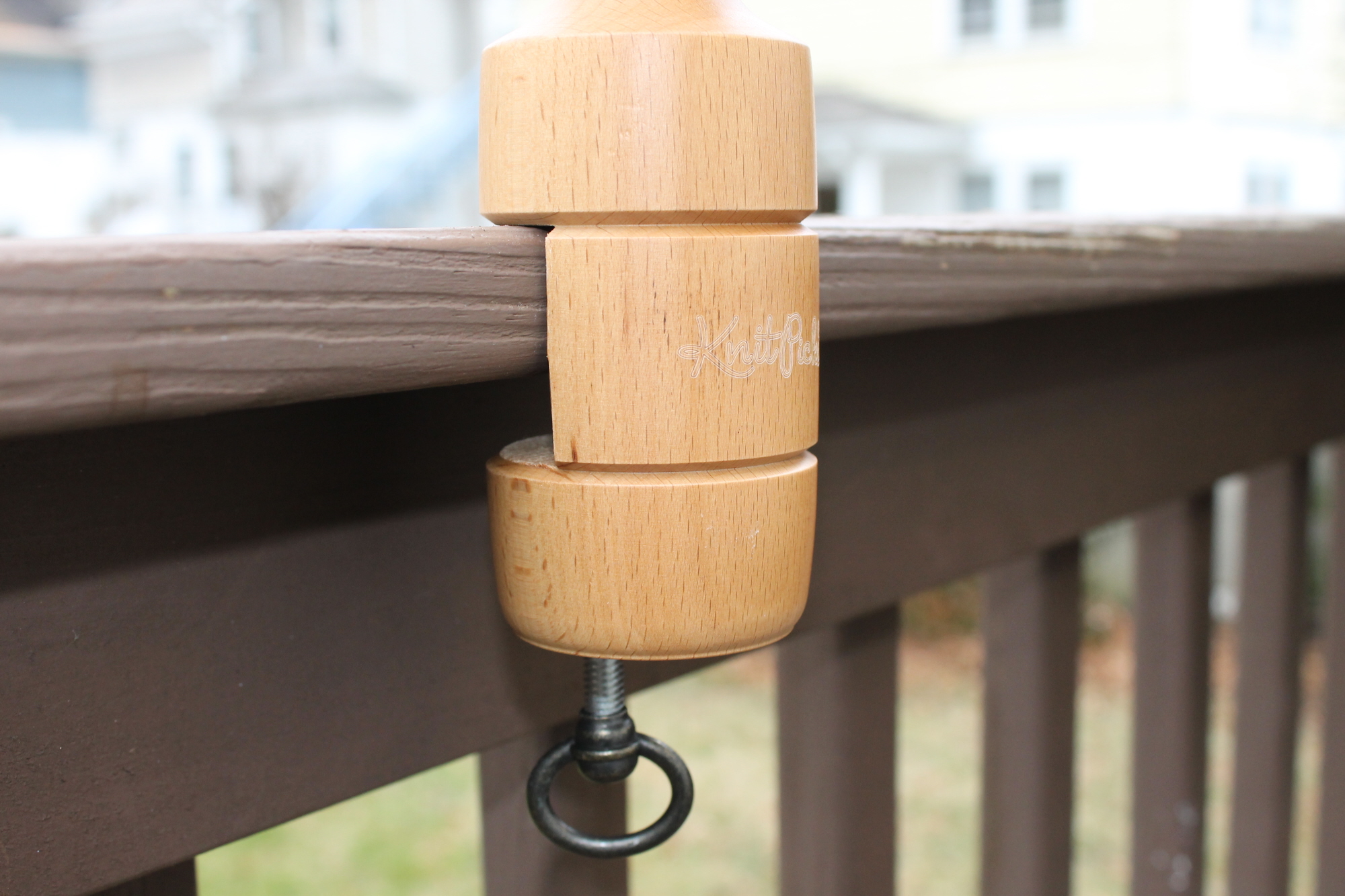 Mounting the swift
The swift I'm using is the yarn swift from KnitPicks, To mount it, I simply place it on the edge, then twist the metal screw until the swift feels secure.
Using a yarn swift to wind yarn
Unwrap the hank of yarn and remove the label, if it has one. The yarn should form one big circle. Don't untie it just yet!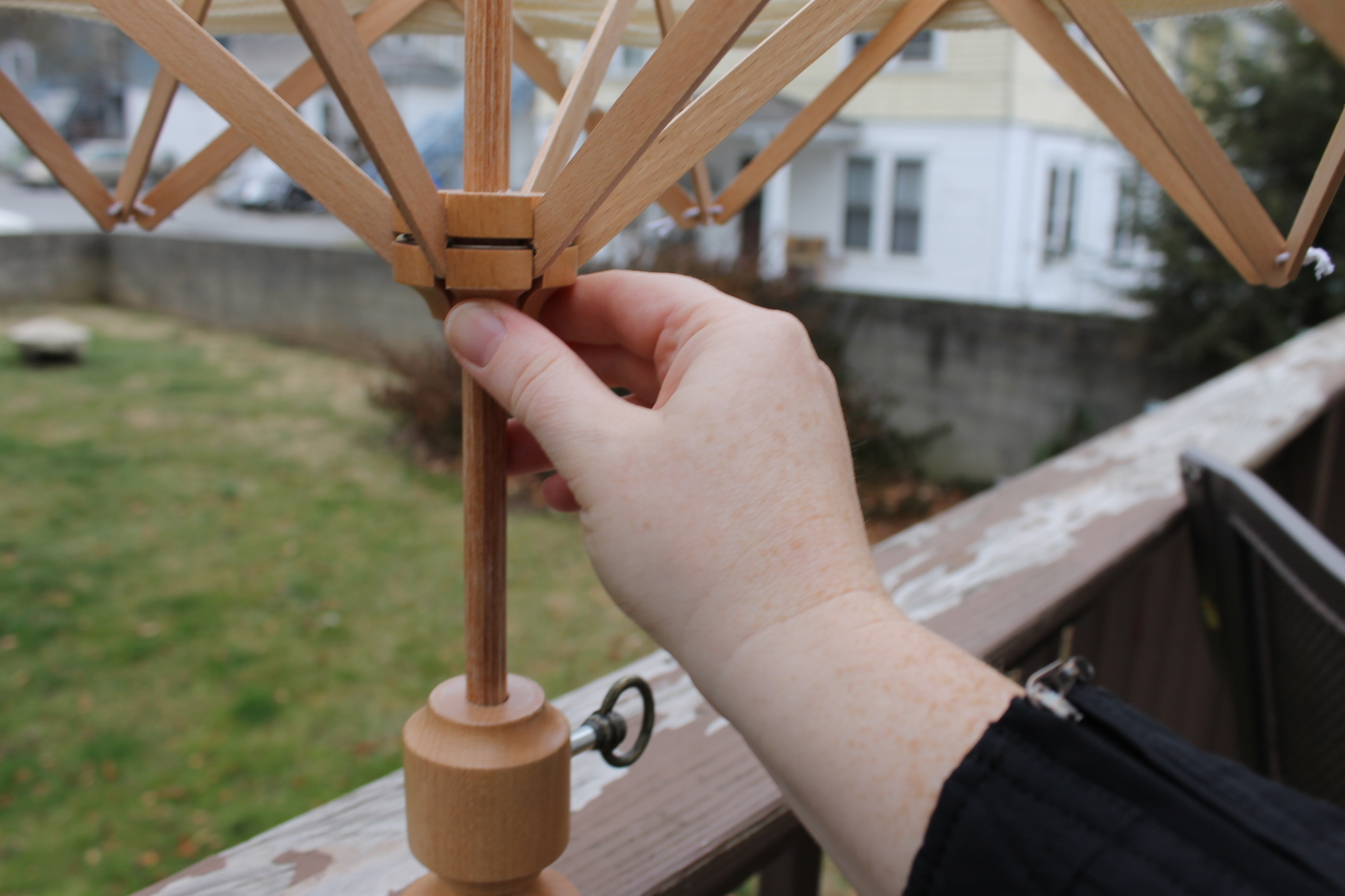 Open the swift like an umbrella
Place the circle of yarn around the yarn swift and hold it as you open the swift like an umbrella. Push up on the center of the swift until the hank is taut. You don't want a loose yarn swift, otherwise the yarn could fall right off.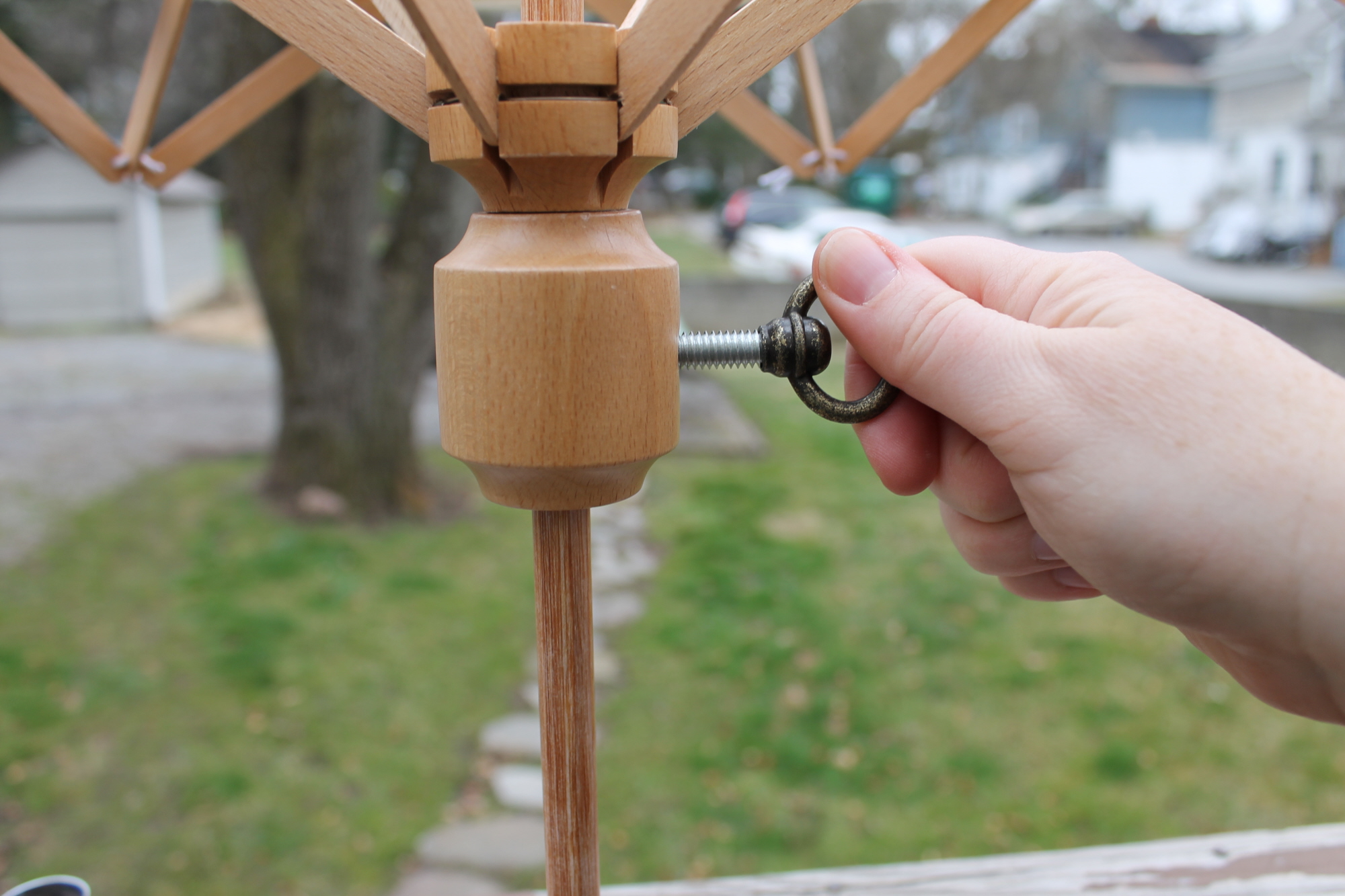 Securing the swift 
Secure the swift by tightening the screw on the side.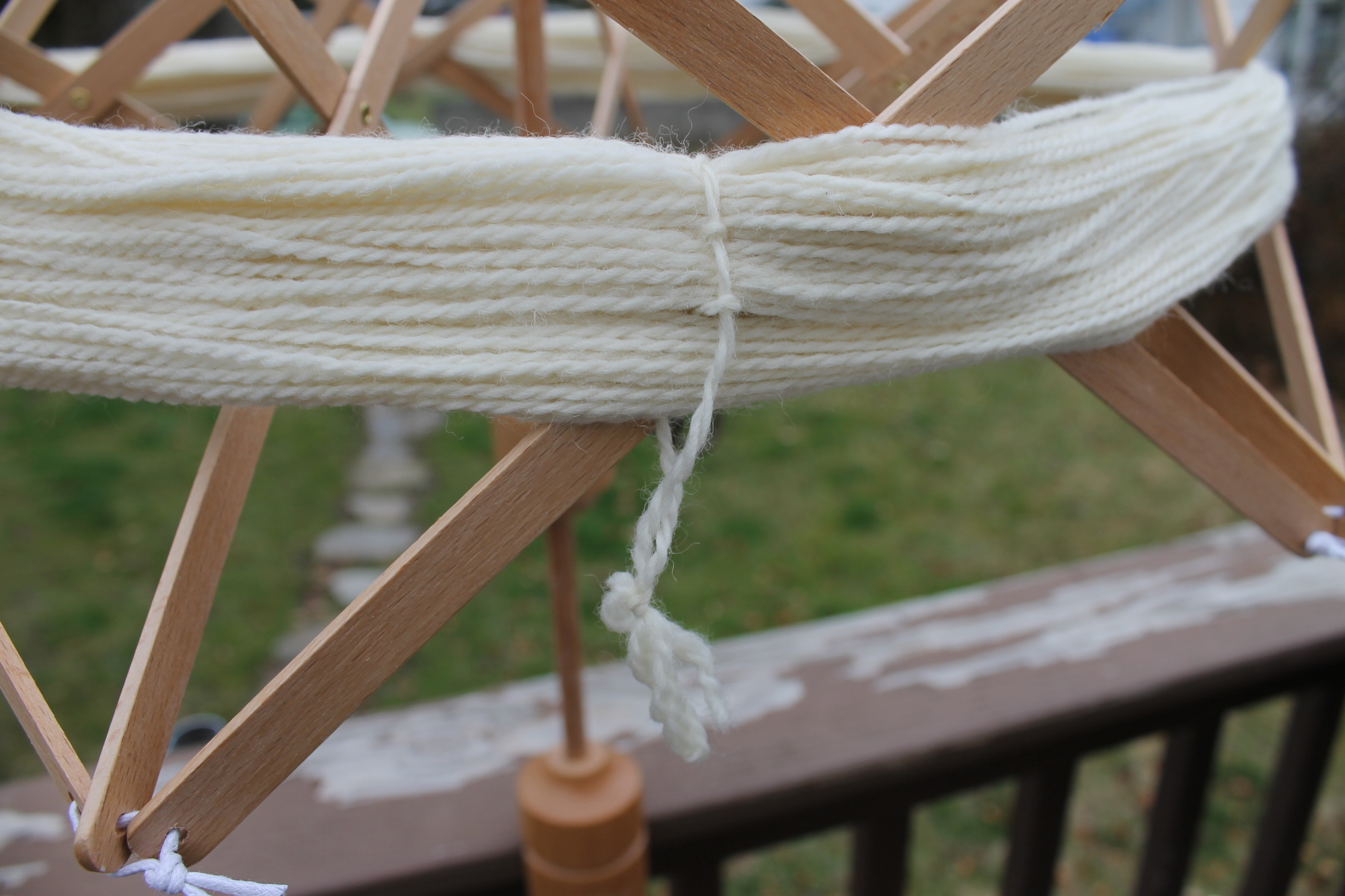 Untying the yarn
You'll notice that the hank of yarn is held together by small bits of yarn. Some hanks have only one, while others might have three or even four. Remove these bits of yarn.
The rest is easy. Grab one end of the yarn and start winding it either onto a ball winder or onto your fingers. As you pull, the yarn swift will turn, all the while holding the yarn in place.
One note here: Be sure the end you're pulling from is on the outside of the swift. Pulling from the end of the yarn that's laying on the inside of the swift will interrupt the flow of the swift and make pulling the yarn much more difficult.
Keep winding until there's no more yarn on the swift.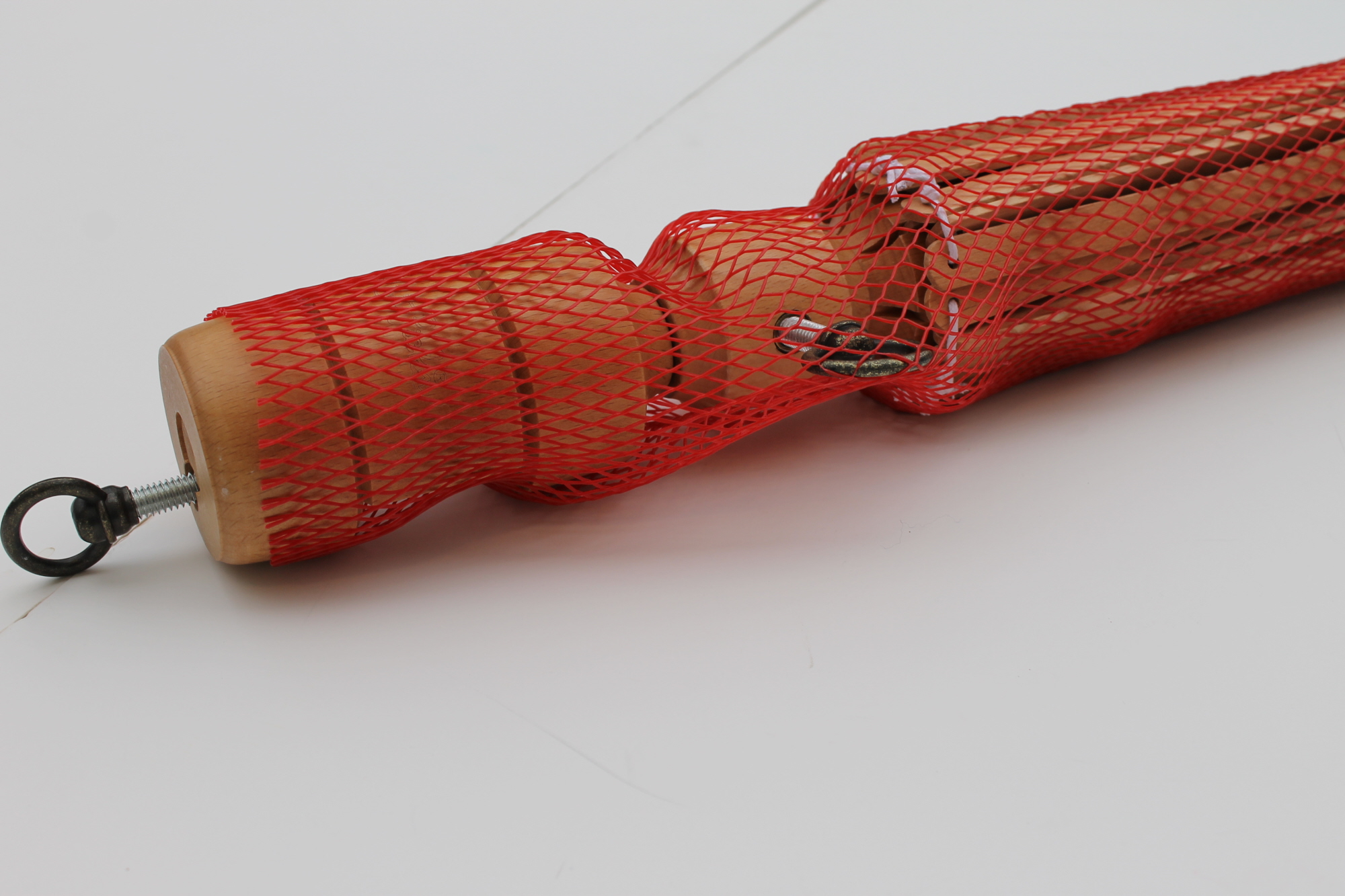 Storing a yarn swift
One thing that stopped me from buying a yarn swift in the past was the storage. Where on earth would I put such a huge tool? If I had checked into it more, I would've realized that yarn swifts are collapsible! My yarn swift even came with a neat little produce bag so that I could slide it inside. It's small enough to fit in any closet, bag, or even in under-the-bed storage.
Don't want to spend a lot of money on a yarn swift? Try to find a used one or try winding your yarn by hand with the help of a friend!
Special Savings on Popular Knitting Classes
Learn from the best instructors. Get up to 33% off classes you can watch anytime, anywhere, forever.Enroll now to save »