When you're learning to decorate cakes, knowing how to use a piping bag is an essential skill. It may look tricky, but with a little bit of guidance and lots of handy tips, your piping work will only get better! Check out our advice on how to use a piping bag below.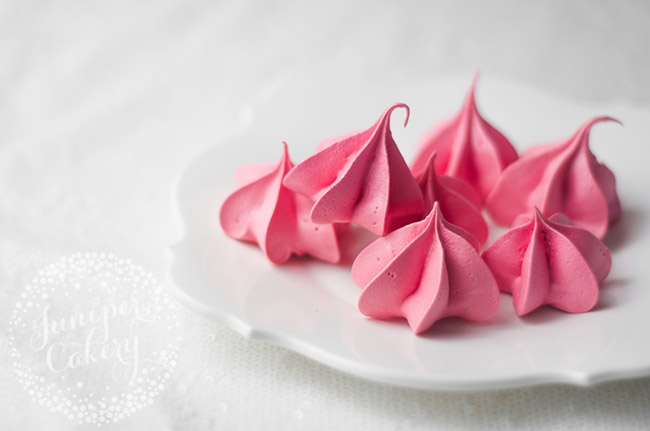 Choosing the right piping materials
Disposable vs. reusable piping bags
There are different types of piping bags on the market, and one of the first decisions you'll have to make when shopping for bags is between disposable piping bags and reusable piping bags!
Disposable piping bags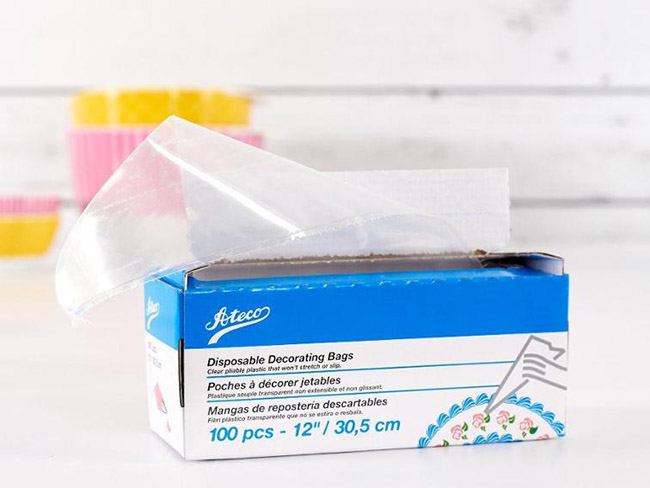 We typically use disposable piping bags because they are much more convenient. Because they're made of thin plastic, they tend to be less stiff, which means you get much more control over your piping work.
Reusable piping bags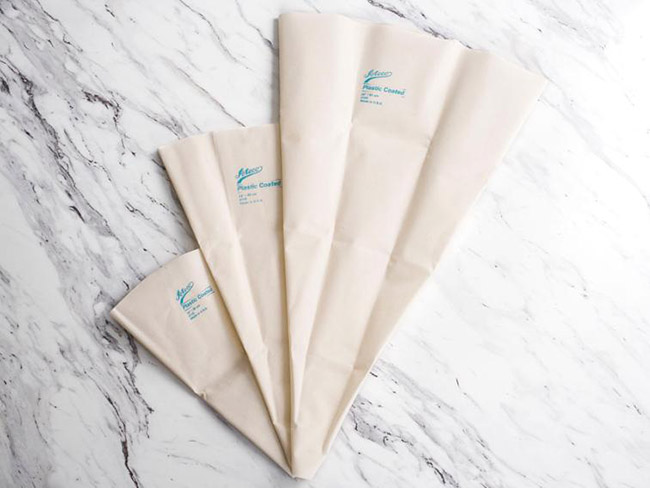 Reusable piping bags are typically fabric-coated bag that can be washed, dried and then used again. These are great options for those who don't pipe often and for those who don't want to accumulate too much stuff or create a lot of waste.
Choosing your piping tips
When it comes to piping tips, there are a heck of a lot of different shapes, sizes and styles. The key is to test them all and find which ones you like best.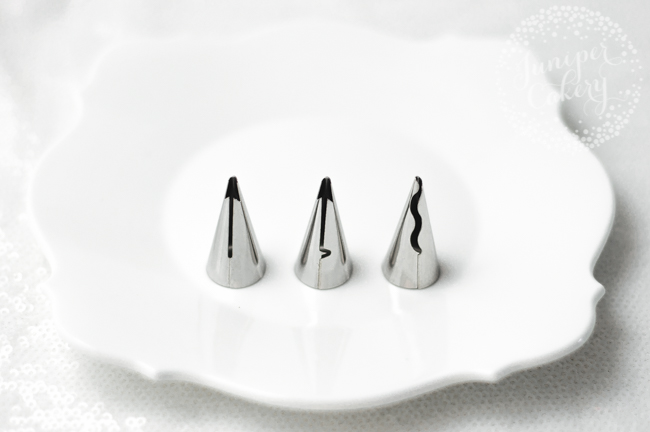 Choosing the right type of piping tip
There are all kinds of specialty tips, like the Ateco tips pictured above, which create pretty ruffles. You'll also find more specialty piping tips that pipe out flowers (Russian piping nozzles) or foliage (leaf tips).
These are fun tools to have in your arsenal, but if you're just learning how to use a piping bag, you're better off learning with the basics. This guide includes the most essential piping tips to start with. A beginner-friendly piping tip set like the Wilton Master Tip Set can also help you get started without much shopping around.
What to look for
We generally stick to certain brands for certain jobs. For examples, Ateco's large piping tips are perfect for adding buttercream swirls on cupcakes, while we prefer PME's Supatubes for intricate royal icing work.
Avoid buying nozzles with an obvious seam on the inside. This can cause trouble in your piping work: A heavily seamed piping tip can leave an indented line along your frosting or cause finer piping work to come out skewed to one side. Look inside of the nozzle for the seam, and if you can't see one, then feel inside the tip for a raised edge.
How to use a piping bag
Adding a piping tip to your decorating bag
Before you do anything else, you need to add the piping tip to your bag. There are two ways to do this.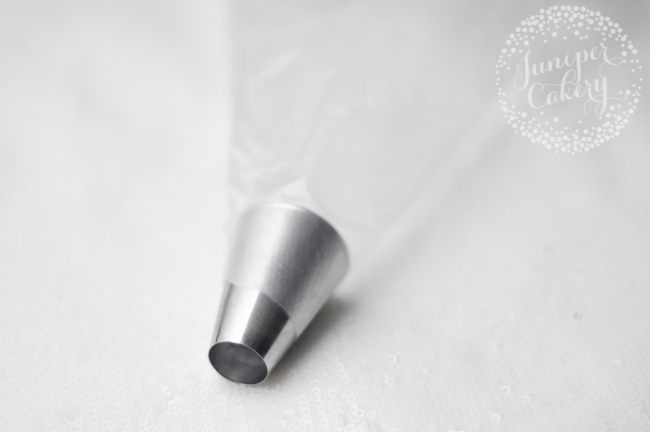 The first option is to snip off the tip of a disposable piping bag and slide the tip into the bag and fit it into the opening.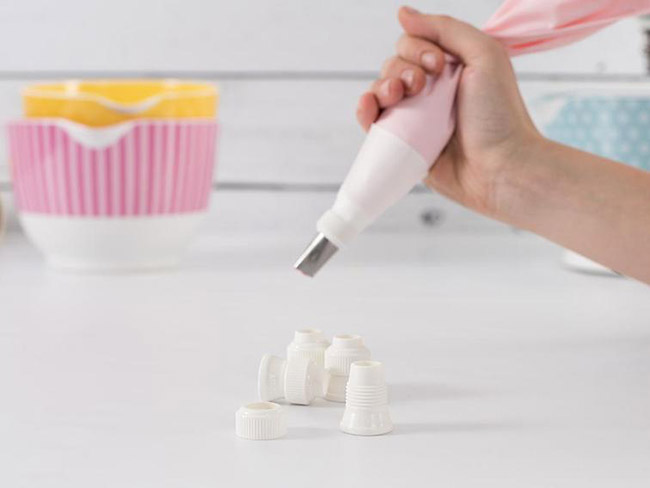 The other option is using a coupler. A coupler is a two-part plastic device that allows you to remove a piping tip and re-attach another in its place. Decorators often use couplers when they want to use the same piping nozzle with multiple bags of frostings or royal icing or when they want to use multiple tips with one type of frosting.
The first piece looks a little like a piping tip. Slide this part inside the bag, near the tip; then, snip off the end of your piping bag so there's an opening. Then, put your piping tip in place and use the second piece (which looks like a ring) to screw it in place.
How to fill up a piping bag
Lots of people who are new to piping have trouble filling up decorating bags. We have an easy trick: all you need is a tall cup or glass.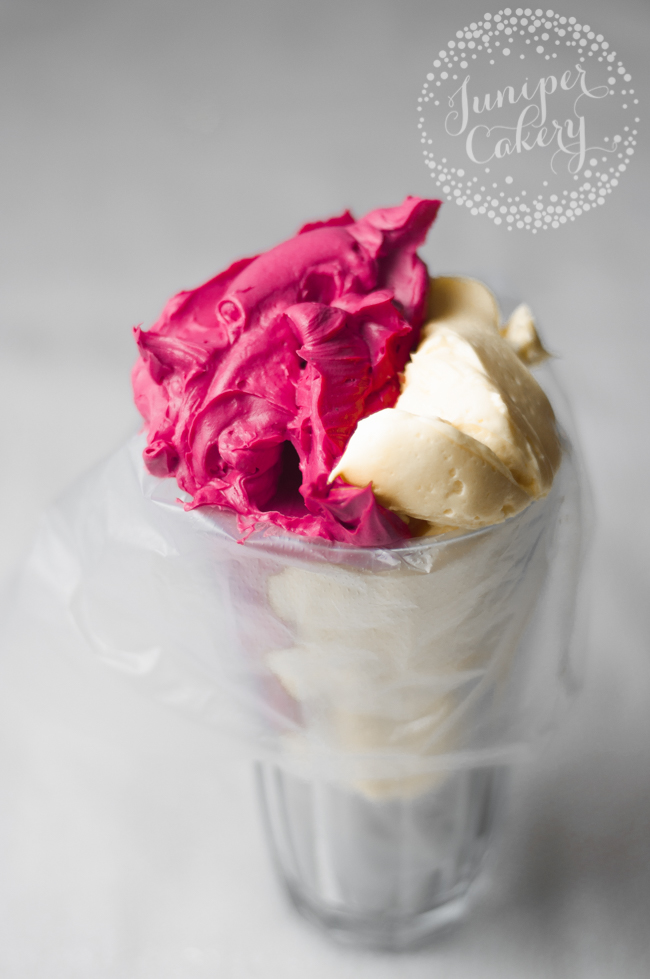 After fitting your bag with a piping tip, place the bag into a tall glass, tip side down. Fold over the end of the bag to form a cuff around the top of your cup. Now you can easily scoop or pour your frosting in.
When working with runnier frostings (like flooding-consistency royal icing or macaron batter), fold over or twist the bag just above piping tip. Tis will stop your mixture from flowing out of the bottom
How to use two colors of icing in one piping bag
If you're feeling a little adventurous, try playing with different colors of frostings in one piping bag. Here's how:
Add one color down one side of the bag, leaving room on the opposite side. Then add the second color in the empty space.
Another fun trick is to "paint" the inside of your bag with food coloring gel just before filling up with buttercream. When you pipe, you'll start to see streaks of color appear in the frosting.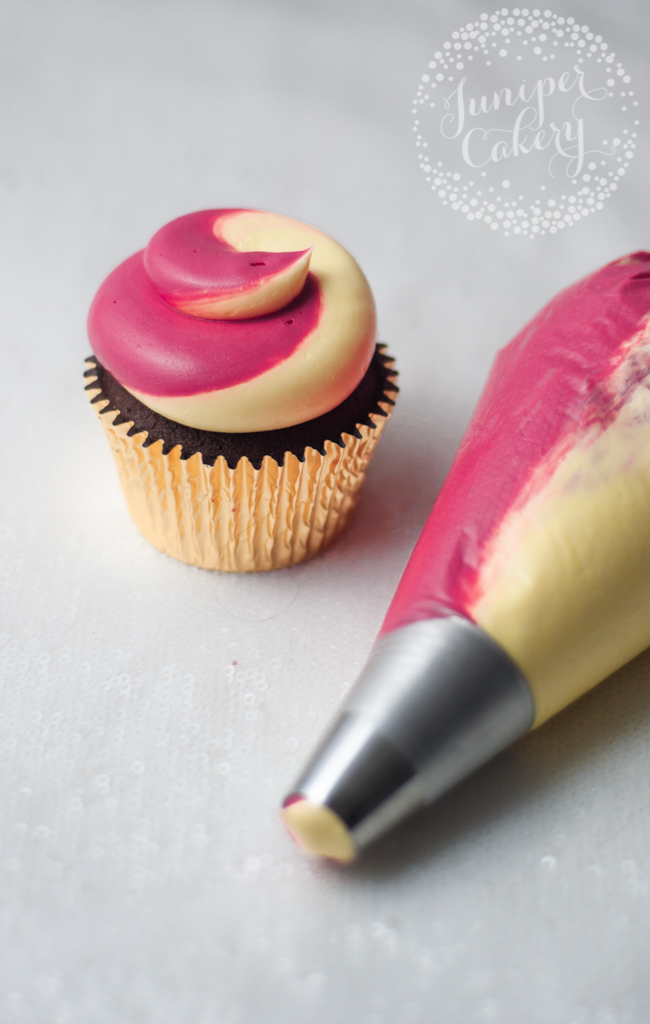 How to hold a piping bag
The way you hold a piping bag depends on what you are doing and what you feel comfortable with. Different techniques and materials call for varying levels of control.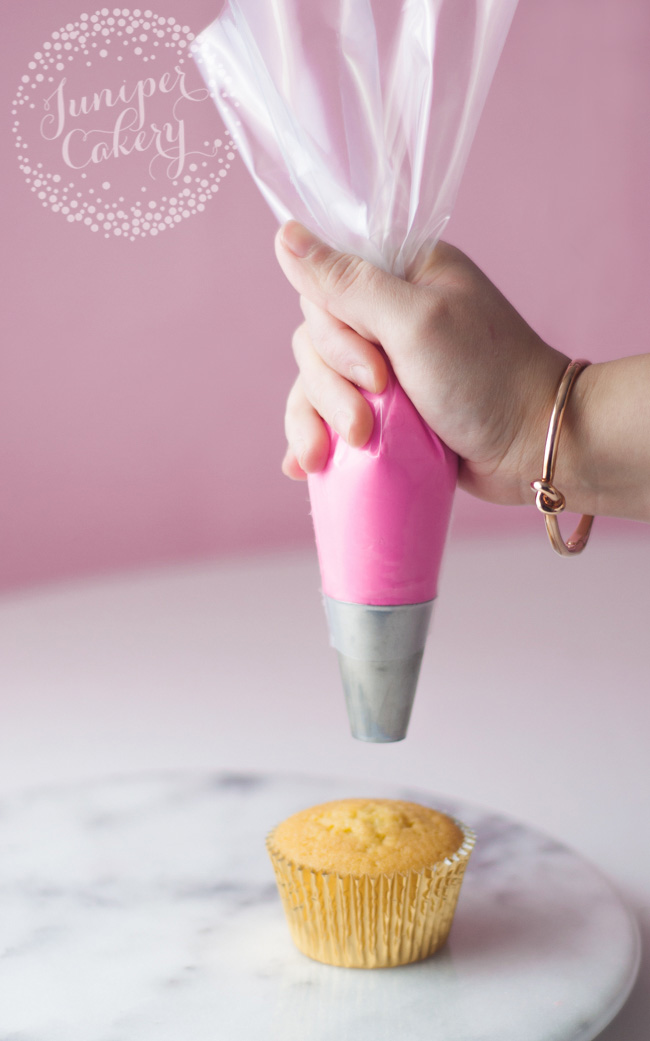 For example, you don't need as much control for piping a cupcake as you would for piping intricate lace-like details on a wedding cake.
For swirling lots of buttercream onto cupcakes, we'd suggest piping directly from above and holding your bag vertically, not at an angle (just like in the image above). We begin at the center of each cupcake, because it's generally easier to mess up piping from the outside in.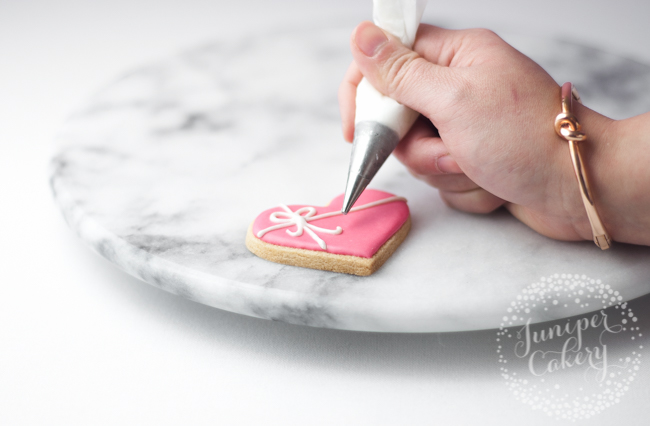 Royal icing detail tends to be fine, so you need to work close to the surface. You'll find that it's easiest to hold your bag close to the surface and at an angle. It also helps to stabilize your piping hand by either resting it on a flat surface or guiding it with your other hand.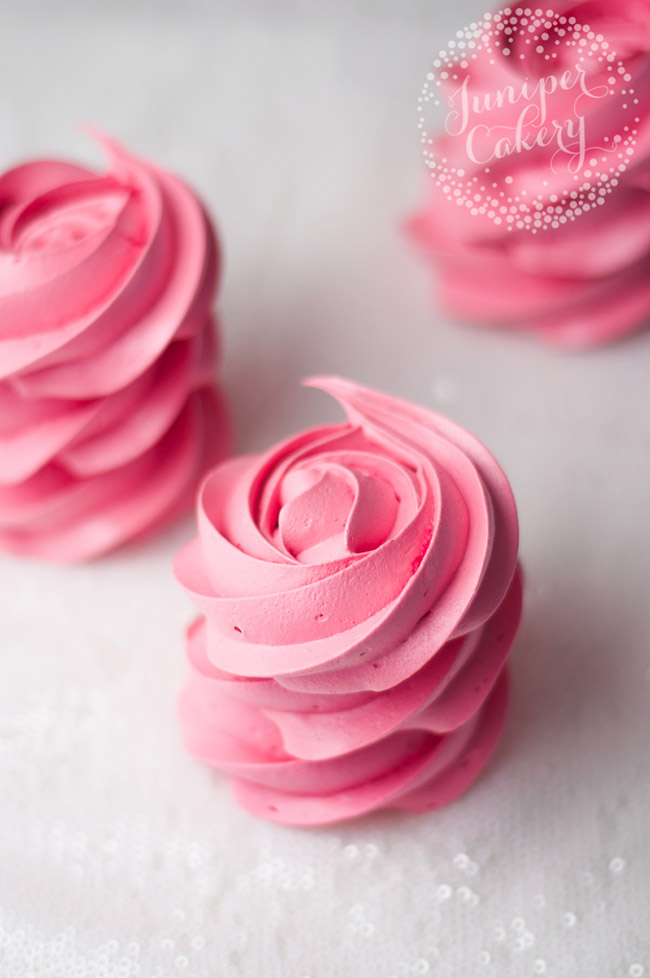 Practice makes perfect
As you pipe, keep an eye on your speed and pressure. Beginners tend to pipe slowly at first, which can result in shaky piping work. Pressure is also important. Press too hard and your frosting or royal icing will gush out; press too softly and you'll have some wobbly work. As you get used to piping, this will improve — so don't worry, just keep trying!