I love Halloween. The costumes, the parties and all that candy! It's a trifecta of fun. If you're hosting a party, think about making a special invitation! This activity will get you into the spirit of the holiday. I'm going to create a custom invitation by hand using one of my favorite art materials — matte medium.
Learn how to transfer an image onto paper for a ghoulishly fun Halloween party invitation!
Matte medium, also known as Modge Podge, can be used in a variety of ways. We'll use it to transfer a series of Halloween-related drawings I did onto paper. After those images are on paper, we can paint or draw on top of them. How fun!
To get started, here are the tools I'm using:
Distilled water (this is important — make sure it's not tap water)
Sponge brush
Acrylic matte medium
Image(s) you want to transfer (printed from a laser printer works best)

1. Copy the images you want to transfer
I picked some drawings out of my sketchbook and copied them on a Xerox printer. Laser tone is important in this process. If you use an ink jet printer, there's a chance the images you try to transfer will become distorted and bleed.
You can see they aren't too large and make sense for the scale of my invitation. Cut around the images to make sure you don't have a border.
2. Soak the paper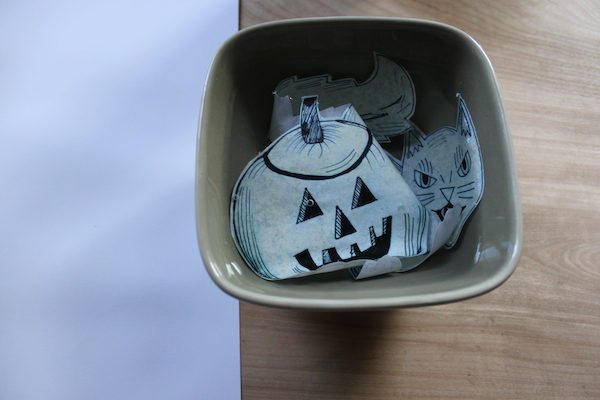 Using a small dish, I soaked each image that I wanted to transfer. Not long enough that it disintegrates, but long enough to ensure it's really soaked through.
3. Prepare your surface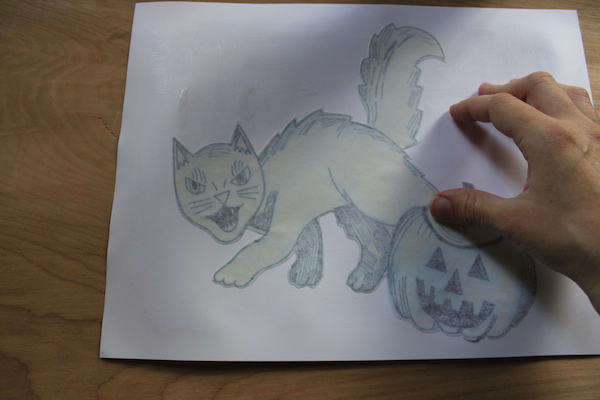 Here's the part where you'll need to work quickly. While your paper images are still wet, use the sponge brush to evenly coat the new surface with matte medium. Then, place your cutout images face down on the paper.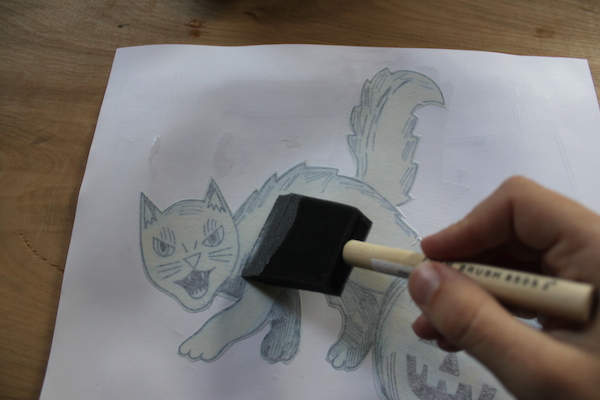 After all of the images are on the new piece of paper, seal them with the matte medium. Use your sponge brush to gently smooth everything over and add a thin layer of the material. After that, I'd recommend taking a card and firmly pressing while you go over the image. Make sure every part of the image is stuck to the page. Otherwise, it won't transfer.
4. Play the waiting game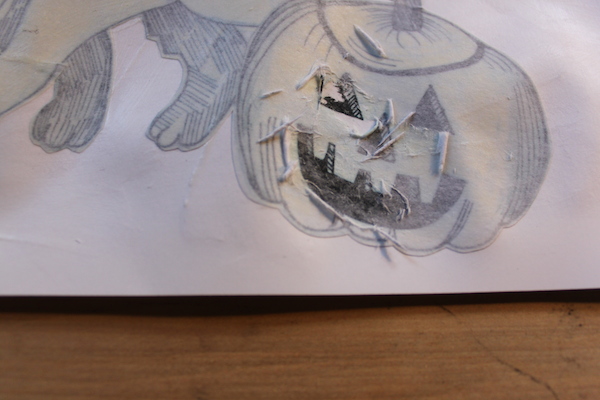 Everything's down, and now it's time to wait for everything to mostly dry. I say "mostly" dry because you still want it to be a little tacky so you can start peeling and rubbing the paper away. I find this to be the most difficult part of the whole process. I'm always anxious to see whether or not everything transferred correctly!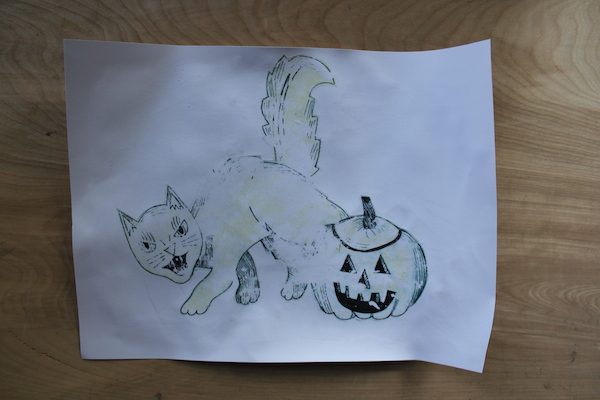 Tip: If you're having trouble getting the paper to peel up, try using a little bit of olive oil to soften it. You might need to apply another layer of matte medium afterwards. This can be a tricky technique to get right. Practice makes perfect! You can see that my image didn't completely transfer, but I'm okay with that.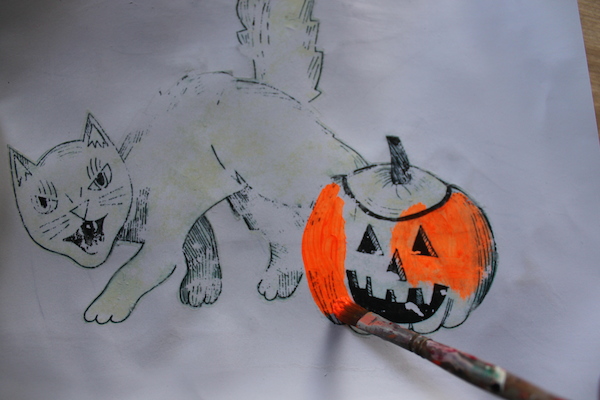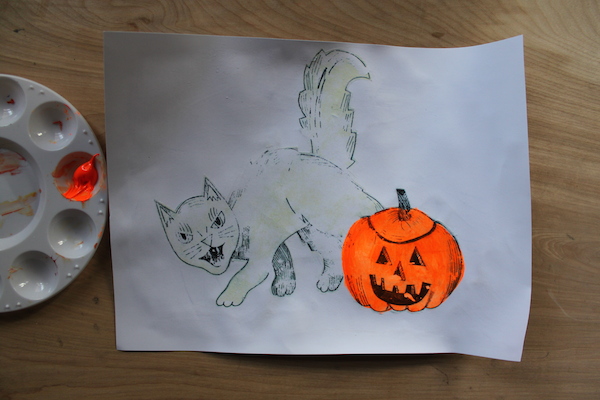 So, now we have a surface that's ready to paint on. I "set the stage" with my Halloween-themed drawings, and then started to use acrylic pigment to fill it with details. Remember, if you're going to make an invitation, be sure to leave space for text!
What will your Halloween invitation look like?