Learning how to toast spices will not only add flavor to your cooking, adding panache to dishes from roasted meats to homemade bread, but may also inspire some fantastic and memorable sweet and savory food gifts. Best of all? It's incredibly easy. Here's a primer on how to do it just right.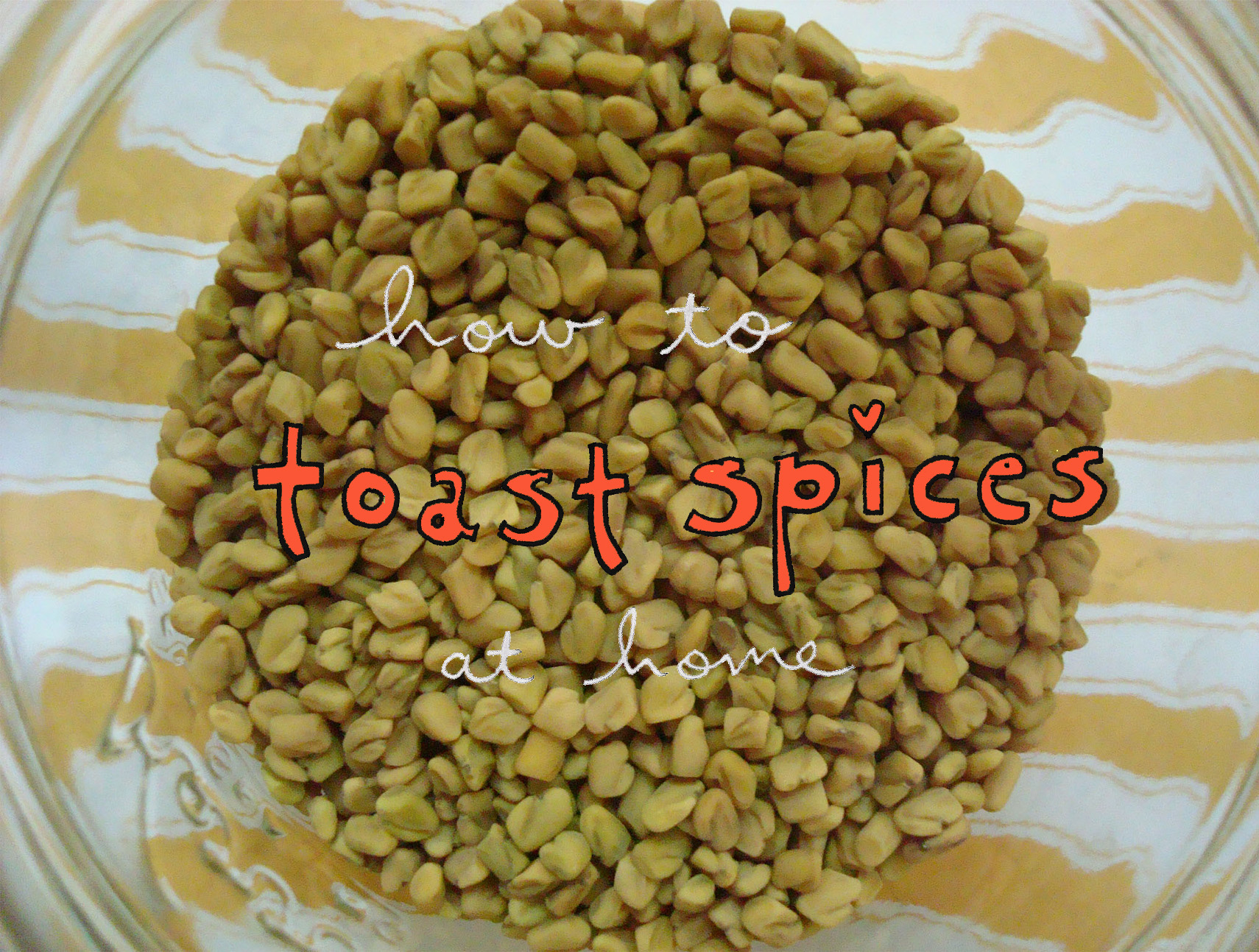 Photos via CakeSpy
Some tips for toasting spices:
How to choose spices
First off, shop at an establishment that specializes in spices. A spice shop — one that deals with spices in volume and has a high turnover — is ideal, as you can be assured that the stock is fresh. Look for whole spices that are aromatic and mostly unblemished.
Whole spices, either toasted or untoasted, will keep for up to a year when kept in a cool, dry place. Once ground or crushed, they will lose their flavor in half that time, so if you are giving homemade food gifts of ground spices or spice mixes, try to do your toasting as close as possible to time they'll be given.
What spices should I toast?
Just about any whole spice can be toasted. Crowd-pleasing and easy options include cinnamon, cumin, coriander, cloves, fennel, fenugreek, mustard seeds, peppercorns and star anise.
How much spice should I toast at one time?
Because a little goes a long way with spices, toast a relatively small amount at a time: about ¼ cup per spice works well. Also, be sure to toast one spice at a time — this will help you avoid unintentionally flavoring the spices in ways you don't want.
How to toast spices
Ready to toast? Fantastic. Here are some basics to help you along. The spice shown in the photos is fenugreek, a spice with a fairly thick skin that's aromatic and well suited for roasting, curries, breads and vegetables.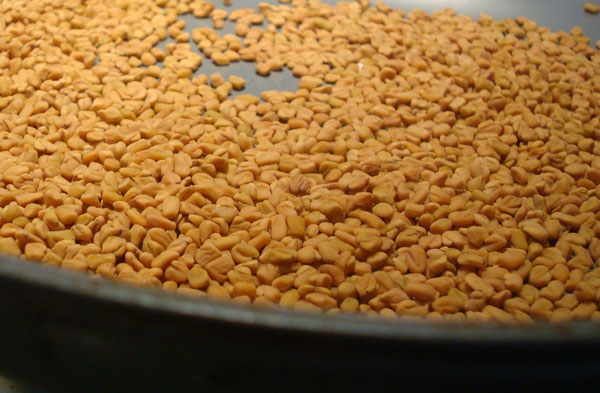 Step 1:
Heat a small skillet over medium heat. Once hot, add the spice and spread to a single layer in the pan. Stir gently (you don't want all those little seeds flying over the edge of the pan), constantly, to prevent the spices from sticking or burning. Keep them moving in the pan until they begin to smell fragrant and toasty.
Some spices will show their doneness by turning a toasty color, but many don't — so count on the aroma as your main indicator. This step won't take long — small spices will only take about a minute to toast, whereas larger spices or those with thick skin will only take a few minutes.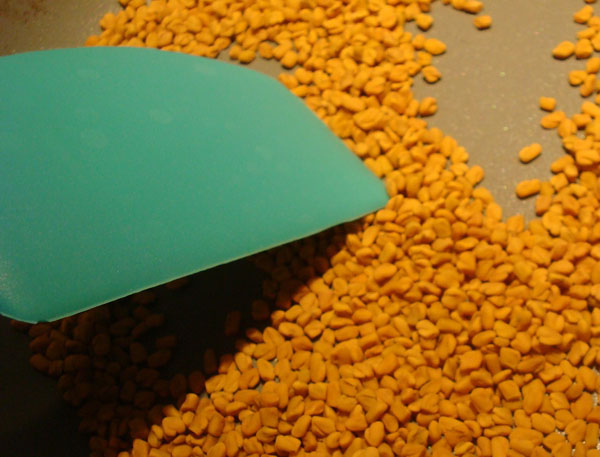 Note: Like toasting bread, the degree of browning you prefer may differ from another person's. But everyone can agree: if the spices start to smoke, you've toasted too long.
Step 2:
Once toasted, remove from heat immediately and transfer to a bowl or container. Spices are delicate: even the residual heat can affect and over-toast them.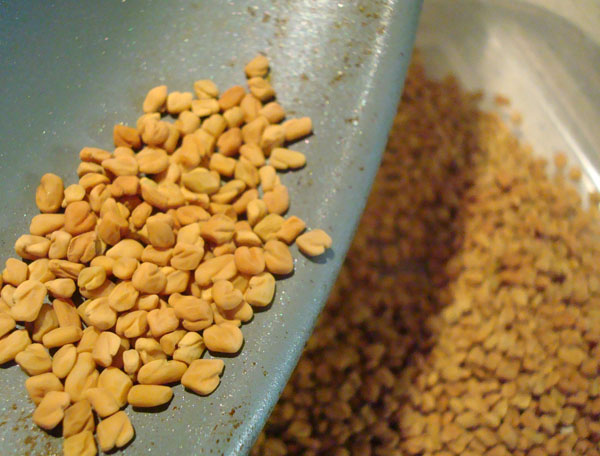 Now that you've got some nice, toasty spices, what can you do with them?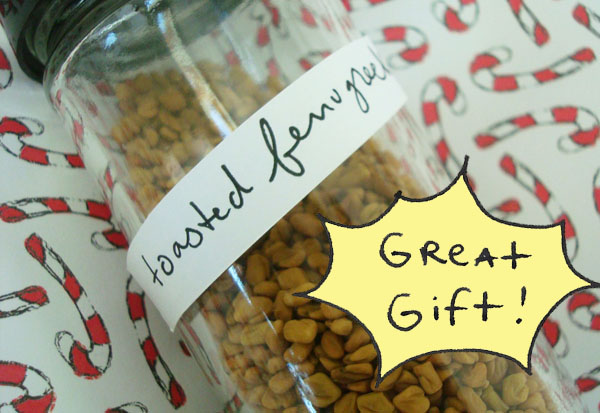 Whole, these spices can be good in pickles or homemade jam, or used to infuse flavor in vodka. Or you can simply put them in containers, create labels, and give them as homemade food gifts.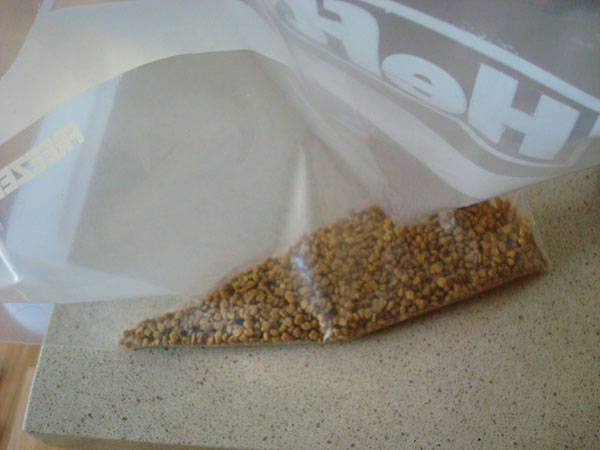 Crack them
To make cracked spices, put them in a freezer bag and crush them with a rolling pin, pan or the flat side of a mallet.
Crushed spices can add flavor and texture. Consider giving crushed spices as gifts, along with a recipe that works well with the star ingredient, such as braised meat served with cracked pepper.
Grind them.
You can continue the work you've done in a freezer bag by crushing the spices further, until they have reached a slightly powdery aroma, or use a spice mill, coffee grinder (either one specifically intended for spices, or resign yourself to never using this for coffee again), or spice mill.
Once again, you can give ground spices as gifts as-is, or create custom spice mixes. They lend a beautiful flavor to baked goods, sauces, or even pasta or pizza. Give the recipient a recipe to inspire them to use the spice mix, and be sure to let them know that the spices should be used within six months.
What's your favorite spice?