When I design, often the inspiration is making a piece that I would like to wear myself. But in the case of the boot liner, this accessory didn't really exist yet several years ago.
I wanted something decorative to pop out of the top of my boots — not way out, just a few inches. I tried decorative knee-high socks but found that they weren't adjustable because you were limited by the foot. So the boot liner was born!
After doing some internet perusing, I found a couple of Etsy shops that sold "boot cuffs." They were 4″-5″ knitted cuffs that you position to wear with boots. The boot cuffs were easy enough to design, so I made and wore a pair.
I found that they tend to move around on your leg as you sit down and stand up, so they constantly need adjusting. I tried making them longer, like a leg warmer, which solved the issue of constantly fiddling around with them. I also tried to include some details in the design that you can't find in store-bought versions.
So what do I have against feet and socks?
With socks, you can't move the cuff up on your leg to wear with taller boots.
If you have snug-fitting boots, the foot is really uncomfortable to wear, especially if you are using a yarn heavier than sock weight.
Socks are time- and yarn-consuming to make — you may find that you love boot liners so much, you want a pair for every occasion. The beauty of these is that they are quick projects and make great gifts.
The skill level for socks is much higher than for boot liners.
How to style your boot liners
This is going to be your new "go-to" accessory for fall. Can't wait that long? Well, relax — I have a short "bootie" liners pattern that's perfect for summer pairings of floral dresses and short boots. It's all about versatility, my friend! Here are several wear-it options: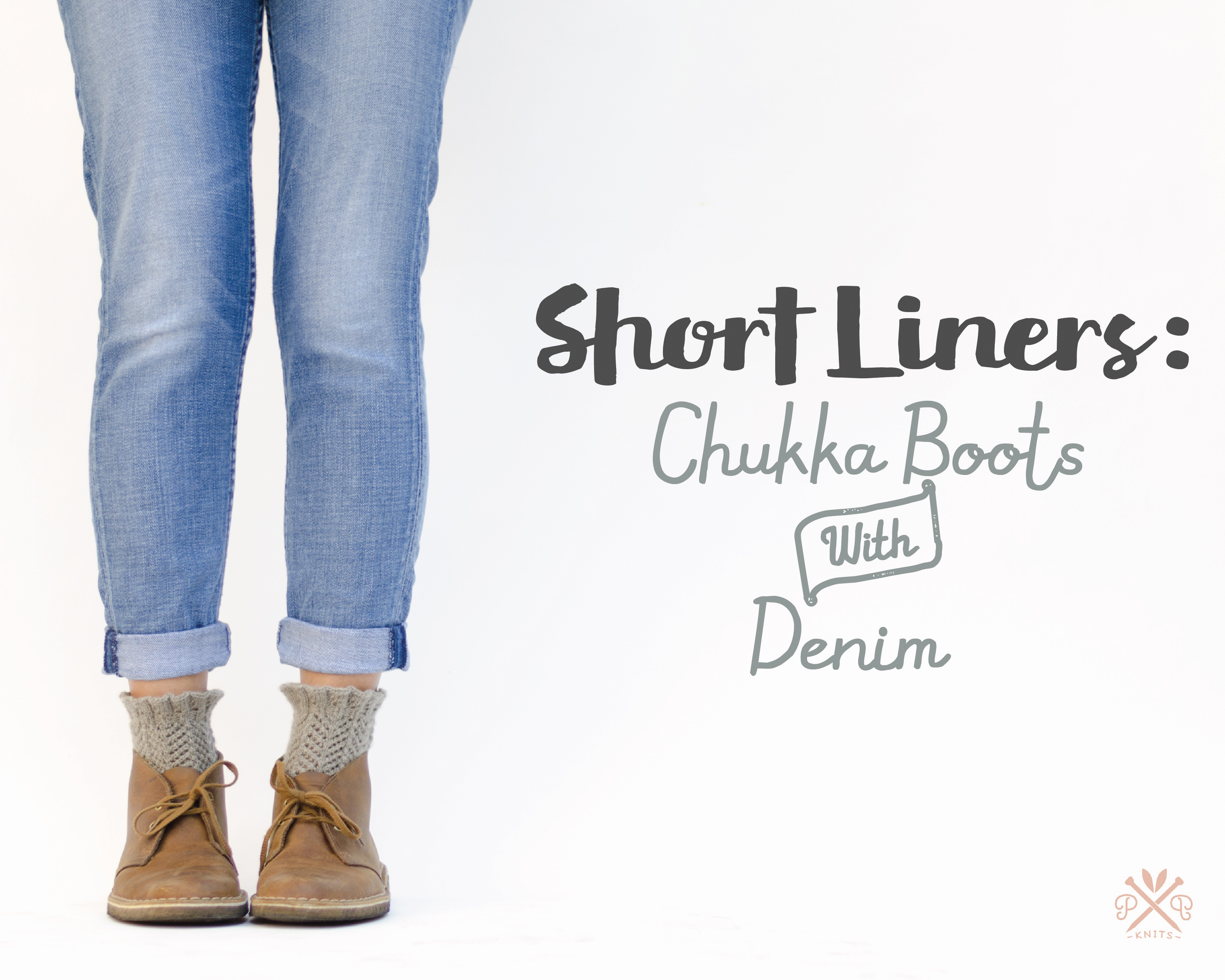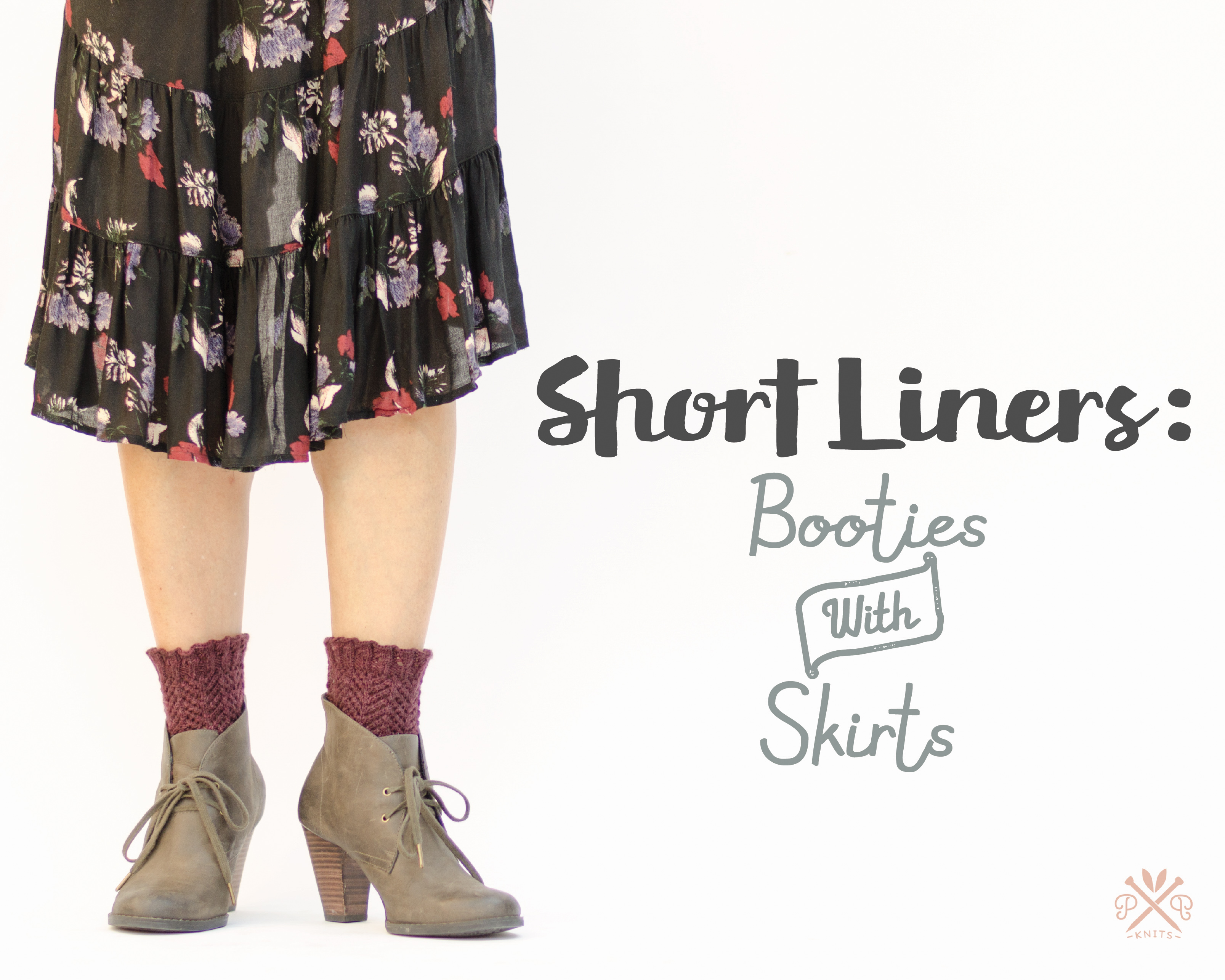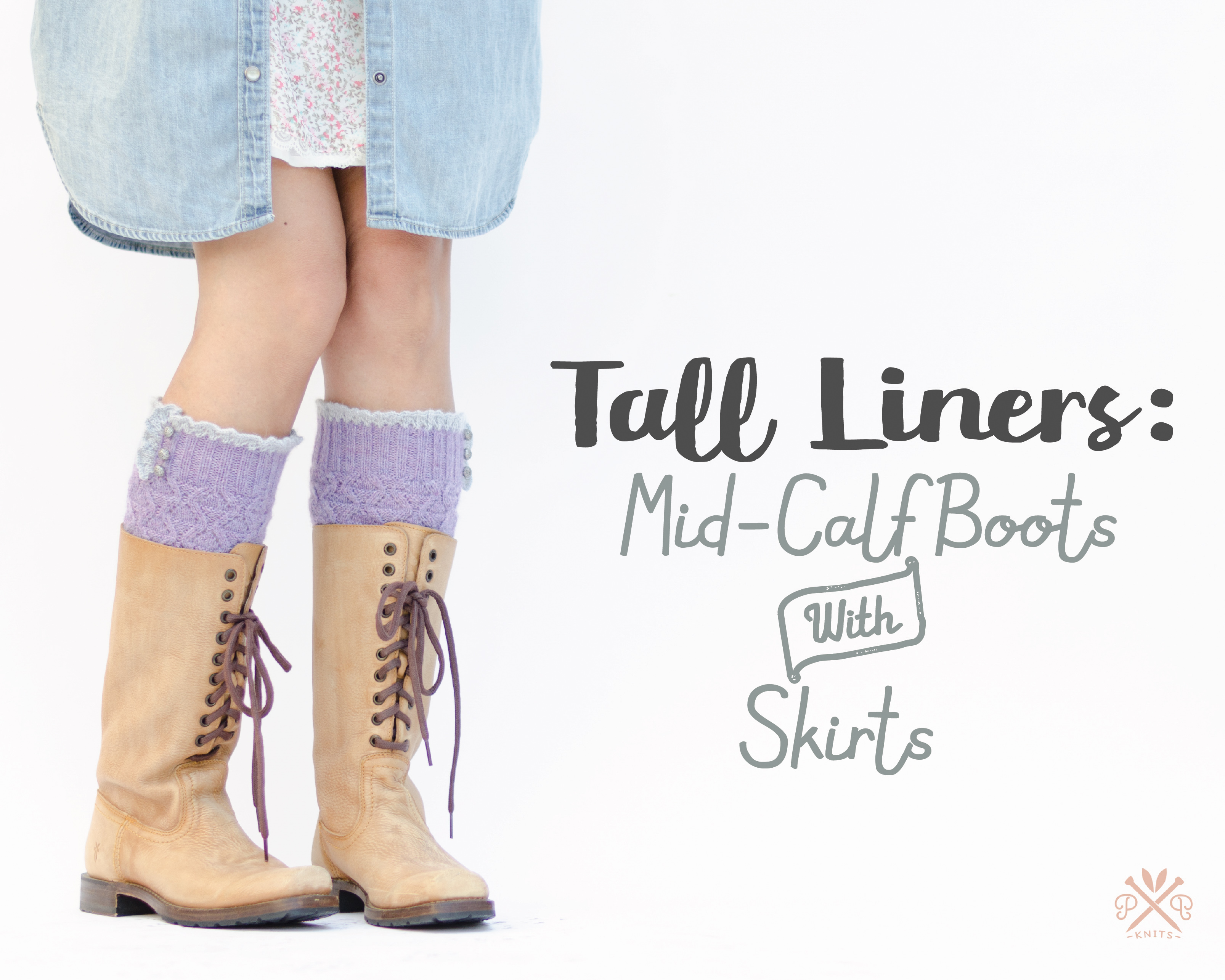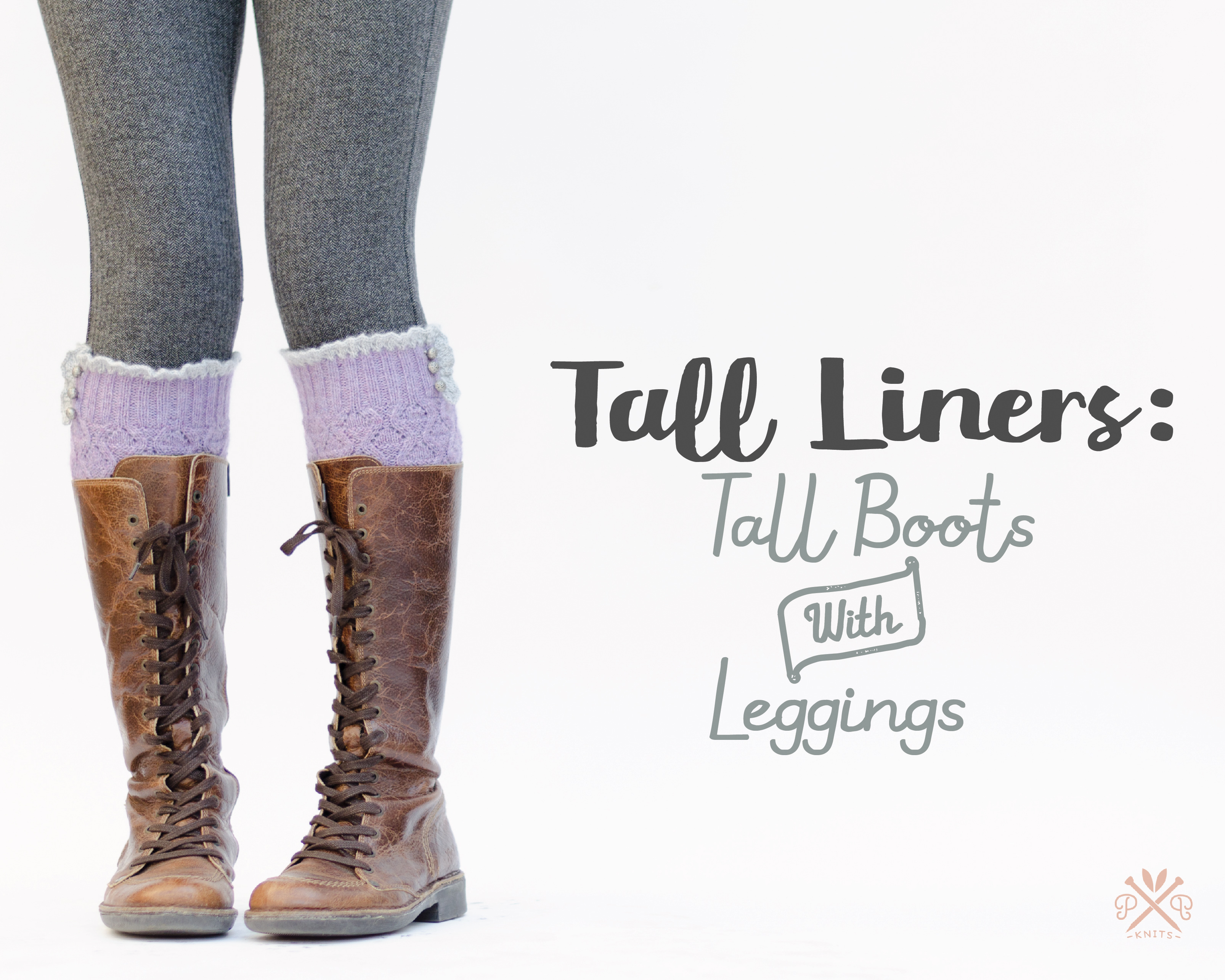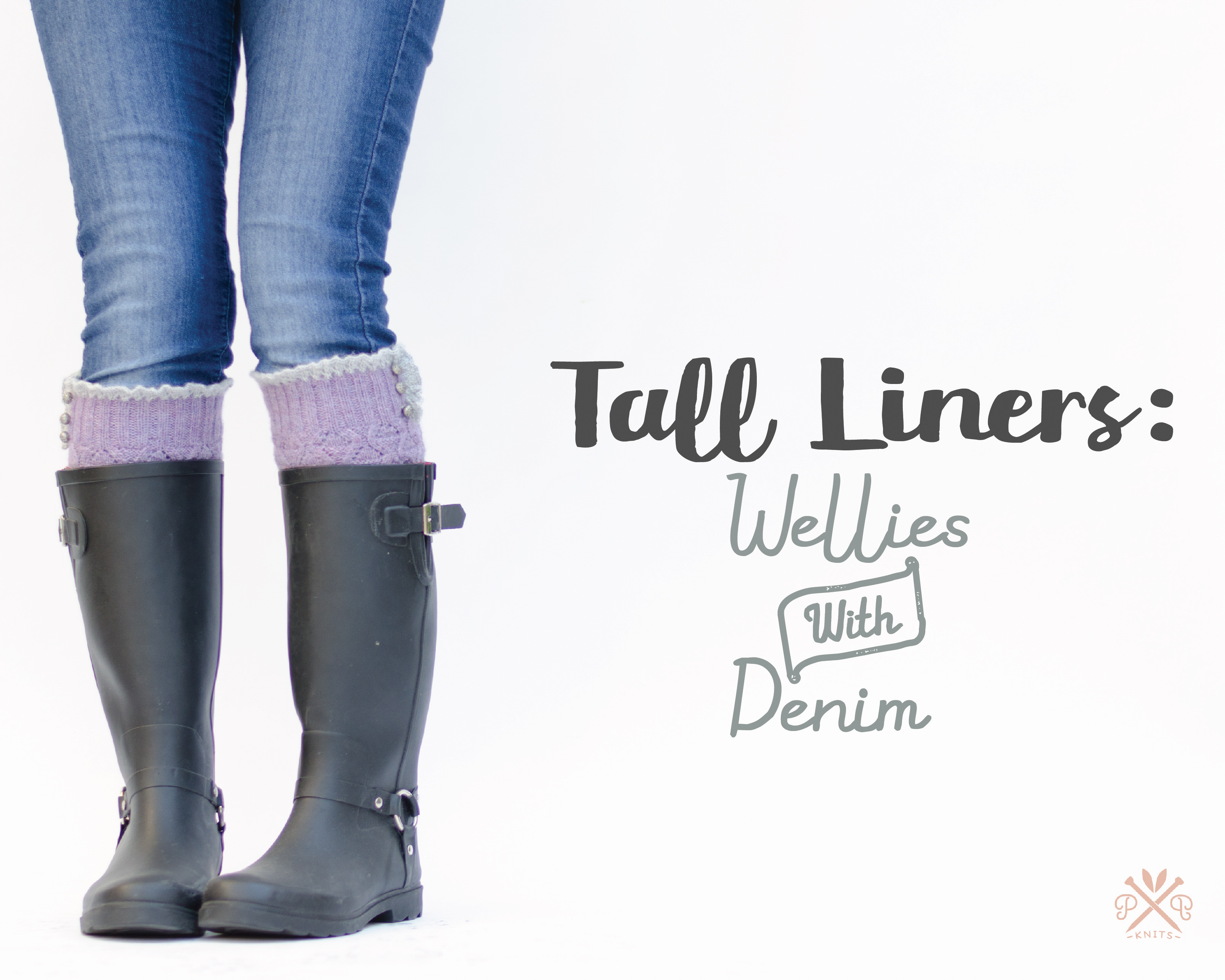 So there you have it —
A new place to wear hand-knits! And let me tell you, people will stop you and ask, "Where did you get those?"
Like what you see? The short Mary Jane Lacy Liners for Short Boots* and the tall Honey Boot Liners* are available now right here on Craftsy as kits, which come with the yarn and pattern — it's a no-brainer.
* Kit Currently Not Available on Craftsy.