If you've caught the sugar flower bug and just love dusting those delicate petals with vibrant streaks or dots of color, then you're going to want to learn how to set that color into your work.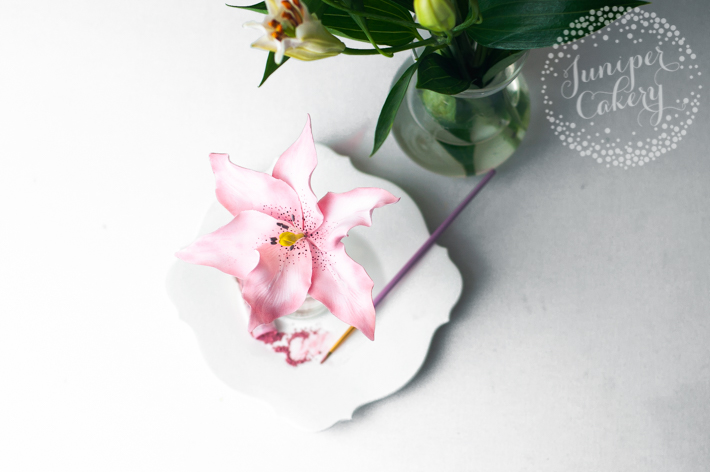 If you're fairly new to flower making then you may have heard about steaming in petal dusts. Though this sounds scary, it's pretty easy. You don't even need a professional steamer to get started! In fact, sometimes pro steamers can let out a little too much moisture, so most of time (unless we need to steam an entire cake) we use this quick and easy method rather than a steamer.
How to steam fondant without a steamer
Materials needed:
Dusted sugar flowers, berries or leaves
Aluminium foil
Saucepan
1 cup of water
Straight pin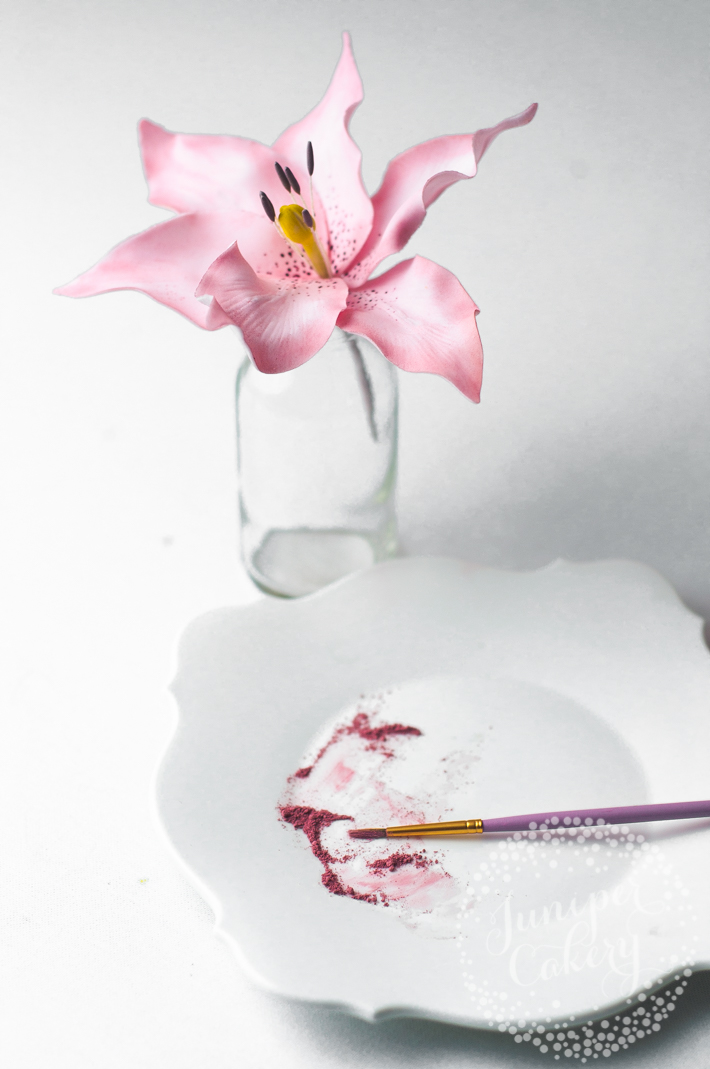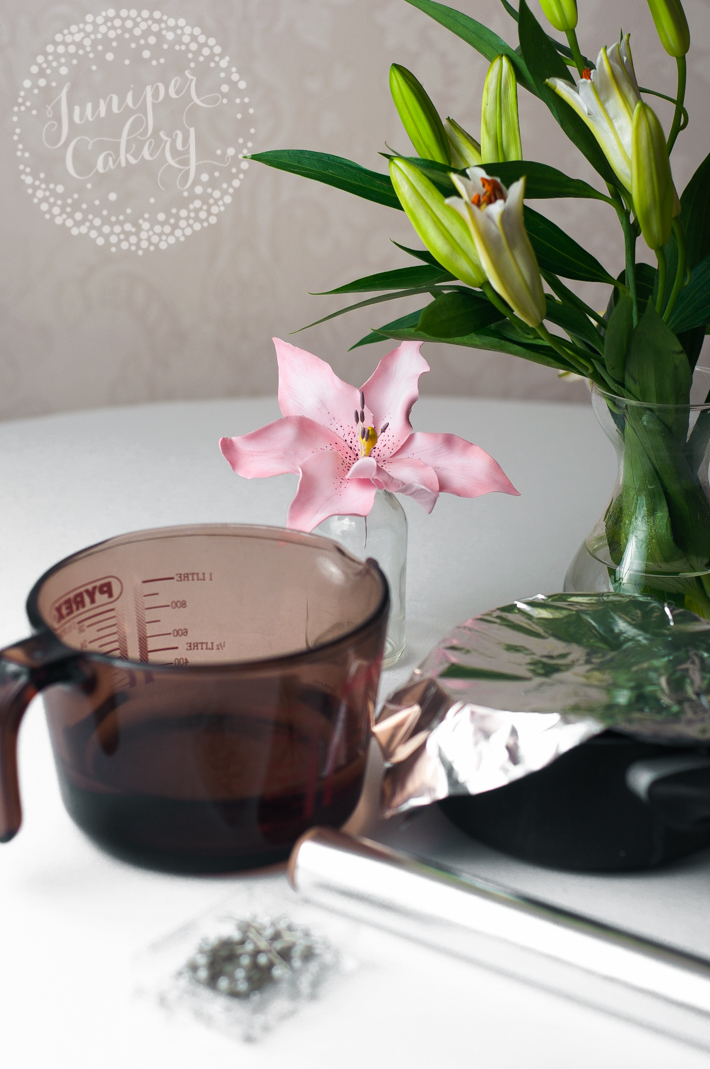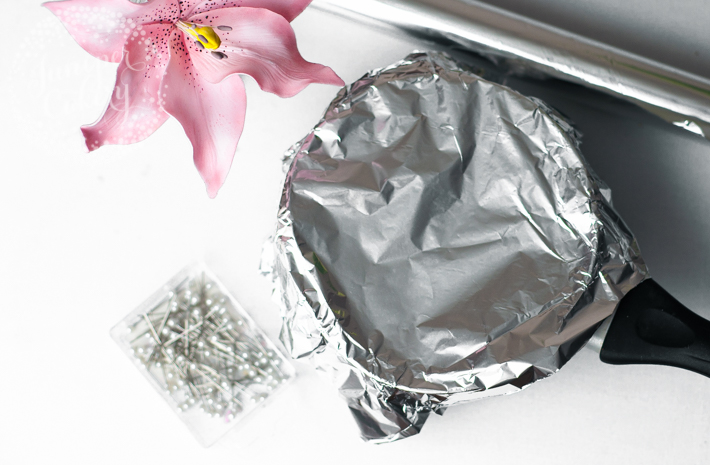 Step 1:
Add the water to your saucepan and cover with foil.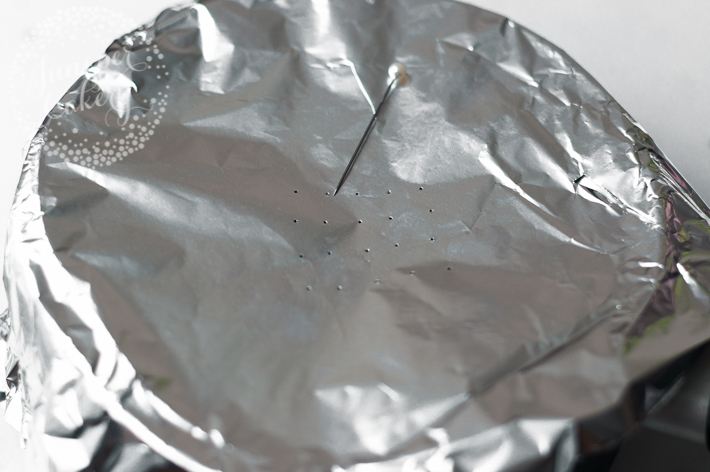 Step 2:
Prick the surface of the foil with a pin. Because the pins create tiny holes, we'd recommend creating around 20 into the center of the foil.
Step 3:
Place the saucepan of water on medium to high heat so that it boils and steam escapes. Keep the pan on the stove and heat.
Step 4:
Hold your dusted sugar flower (or berries, leaves or buds) carefully above the pot of hot water. It's best to hold your fondant piece over the pot at around 5″ inches or more and only for a couple of seconds at a time.
When we steam our flowers, we do something we like to call "the swish." This makes sure that the flowers aren't exposed to so much steam that they wilt or turn sticky and shiny. "Swish" your fondant piece it in and out of the steam around 5″ above the pot about 3-5 times. Leave your piece to dry and if it does need the dust fixing a little more do 'the swish' again!
Step 5:
If you want a shinier look for leaves and berries, hold your fondant work 5″ above the steam for a little longer — approximately 6-10 seconds. Leave your piece to dry for a little while and if it isn't shiny, enough steam again.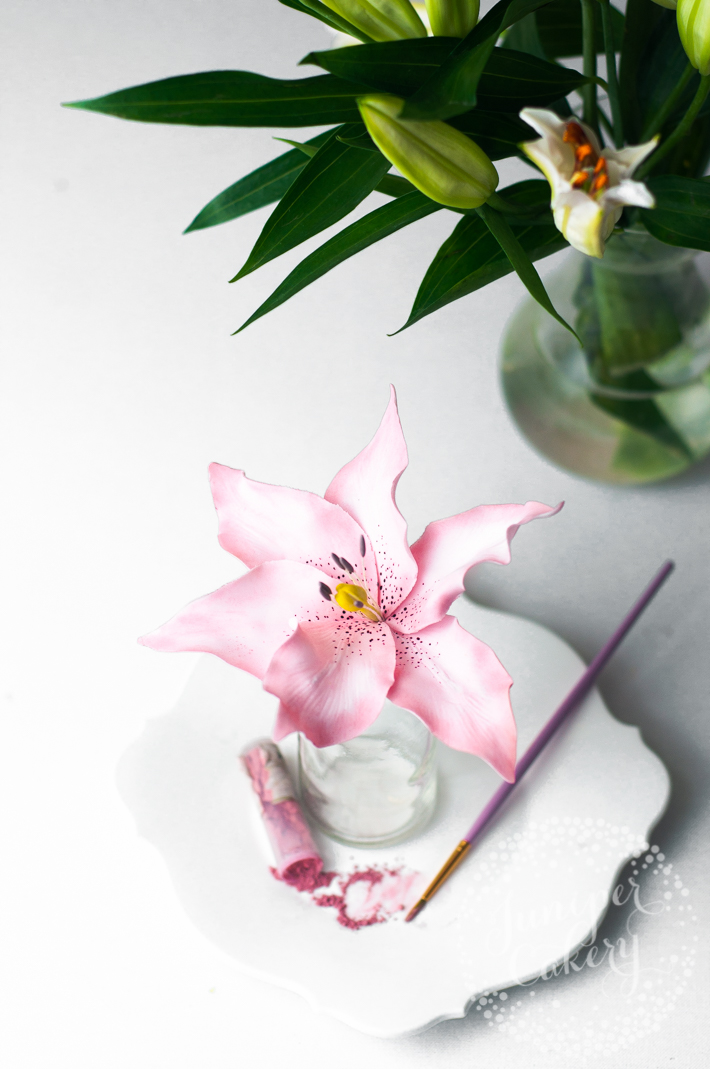 Always steam your dusted fondant work a little at a time. It's always easier to add a little more than to take anything away. If you steam for too long, you could well risk your work softening and falling apart. 
Adding a gorgeous shine to your fondant can really make your work look realistic (especially when it comes to fondant balloons or carved sports car cakes). This is just one way to achieve that glossy finish. Learn more ways to make your fondant shine in this Craftsy blog post.