A loose, flowing maxi dress is perfect for the hot summer months. And since the shape is so simple, it's a great project to try if you don't have much experience working with knits.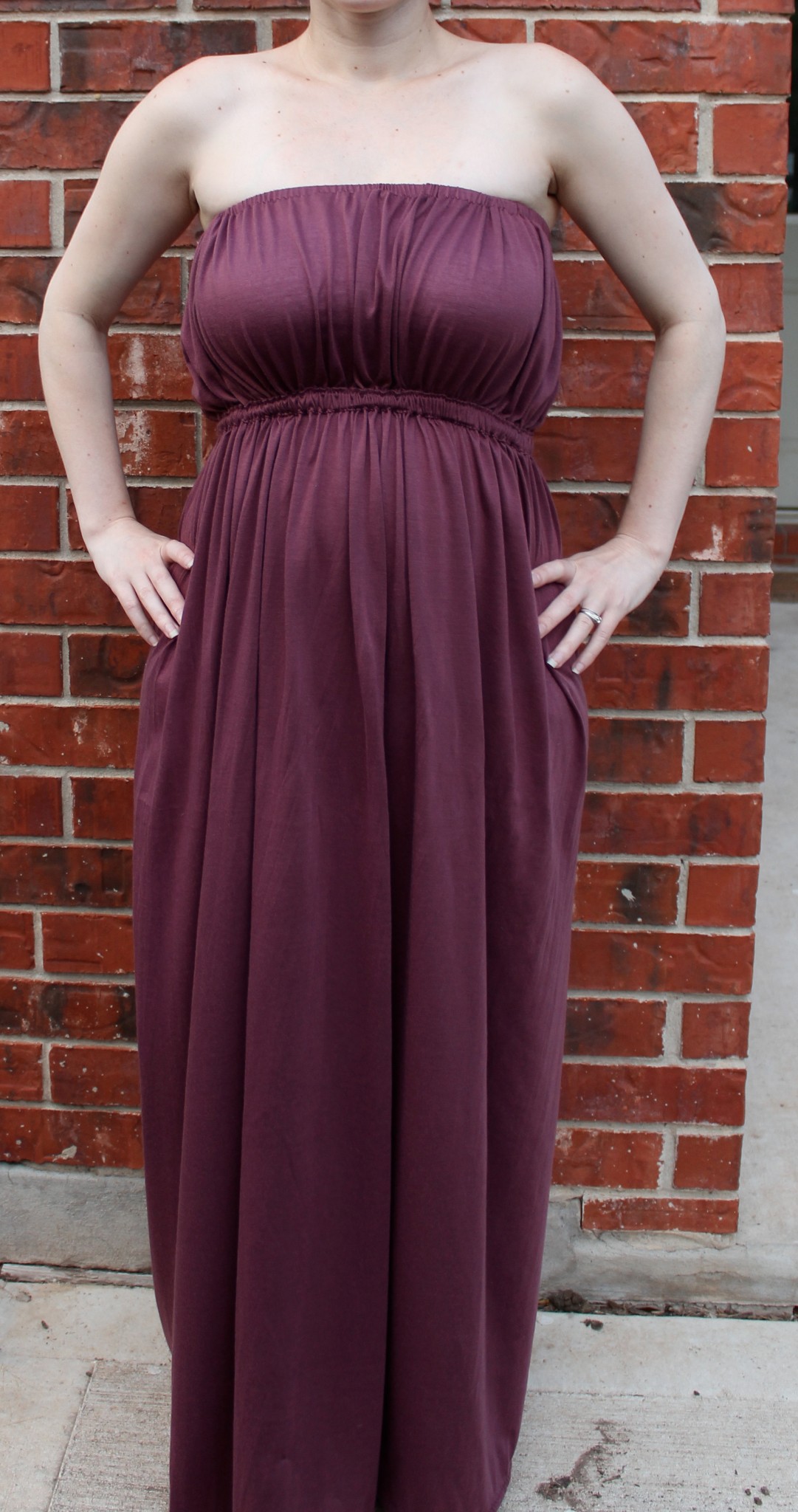 Here's how you can sew a maxi dress for summer:
You'll need 1 ½ to 2 yards (depending on your height) of 58" or 60" wide jersey knit, ½" wide non-roll elastic (about 2 yards), and thread to match.
Step 1:
Before you begin sewing, make sure you have laundered your fabric and set up your sewing machine with a ball point needle.
Next, measure yourself from wherever you want the neckline to lay (probably somewhere just at the top of your bust, around your armpit) to where you want the hem. Add 1" as a seam allowance.
I'm 5'0" and I determined that my maxi should be 47" long.
Then, with your fabric folded in half widthwise, sew the side seam with a ¼" seam allowance. If you have a serger, by all means, use it. Otherwise, use the zigzag stitch on your sewing machine. (This allows the stitches to stretch a bit with the fabric.) Since jersey does not fray, there's no need to finish your seams.
Step 2:
For the elastic casing around the bust, fold down ¾" at the top of the dress and sew in place, close to the edge. Make sure to leave around a 2" gap to thread the elastic through. I like to leave the gap at the back seam so it's less noticeable.
Step 3:
To make the elastic casing for the waist, cut a strip of fabric 1 ½" wide and a length equal to the width of your fabric (likely either 58" or 60"). Fold in half and sew the short ends together.
Step 4:
Next, measure from the top of your bust to wherever you want the waist of your dress to be. I decided to make mine with an empire waist, but you could just as easily make yours with a natural waist.
Mark this measurement on your dress. Pin your elastic casing in place, folding the raw edge under ¼". Topstitch. (I found it easier to pin and topstitch the top edge first, then to go back and do the same with the bottom edge.) Again, be sure to leave about a 2" gap to thread the elastic through. (You only need to do this on the top or bottom edge, not both.)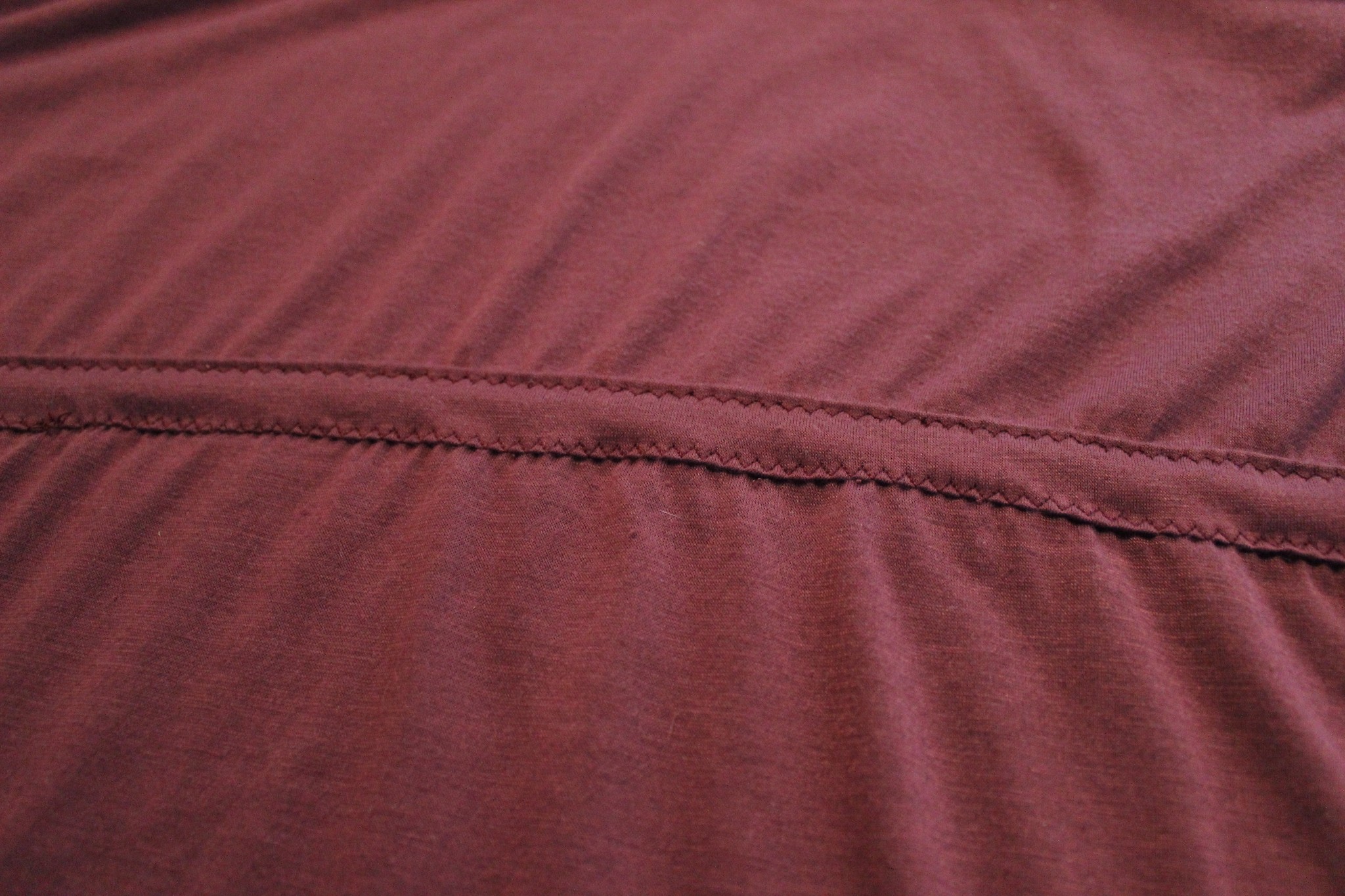 Step 5:
Then take measurements for your elastic. Measure around your bust and again wherever you decided the waist will be. (Either under your bust or at your natural waist.) I have found I get the most accurate measurement by stretching the elastic around myself and then cutting.
Thread your elastic through each casing. Once you have the elastic in place, stitch the short ends together and topstitch the openings closed.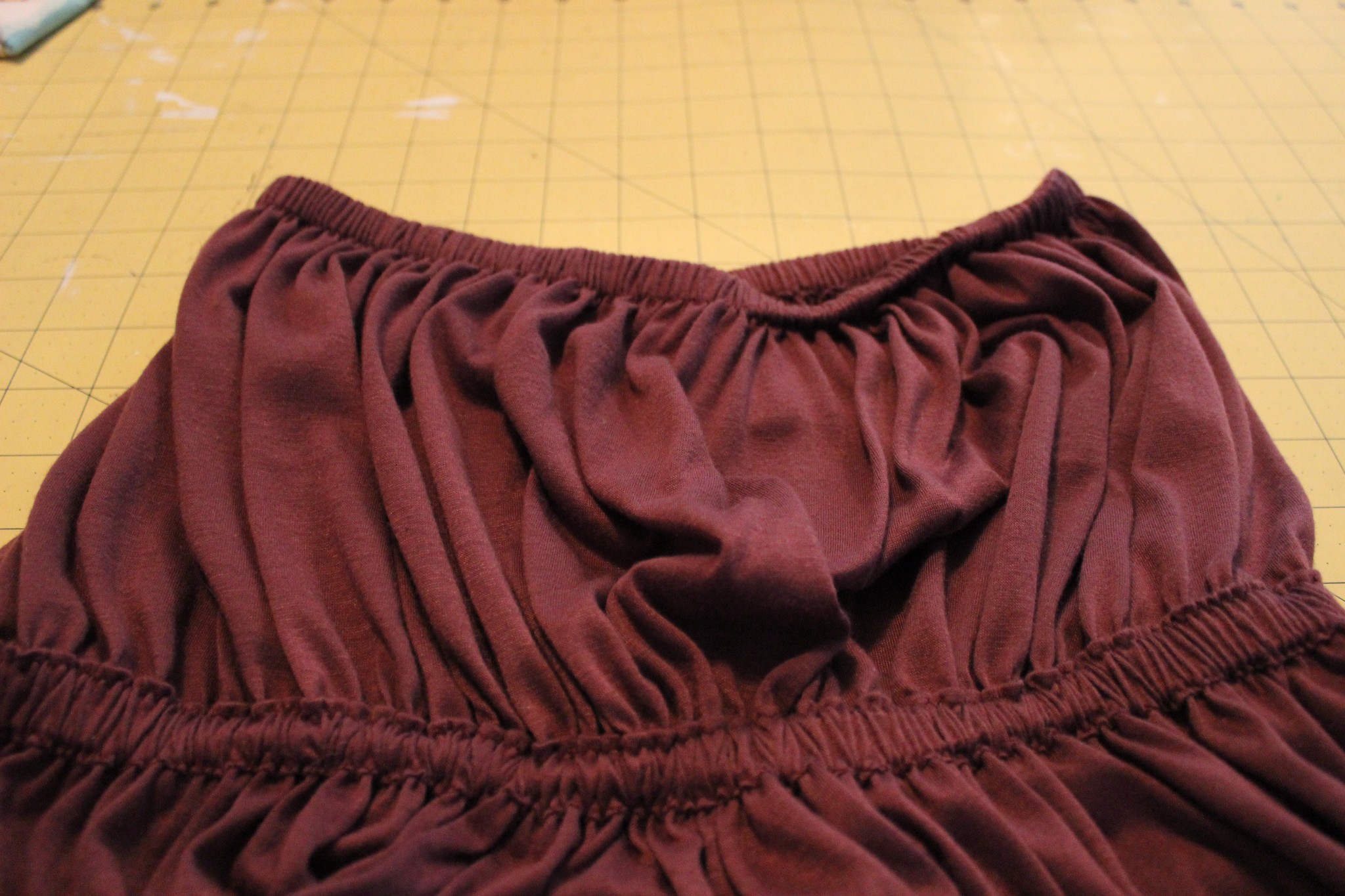 Step 6:
You're almost done! Lastly, turn up the hem by ¼" and topstitch.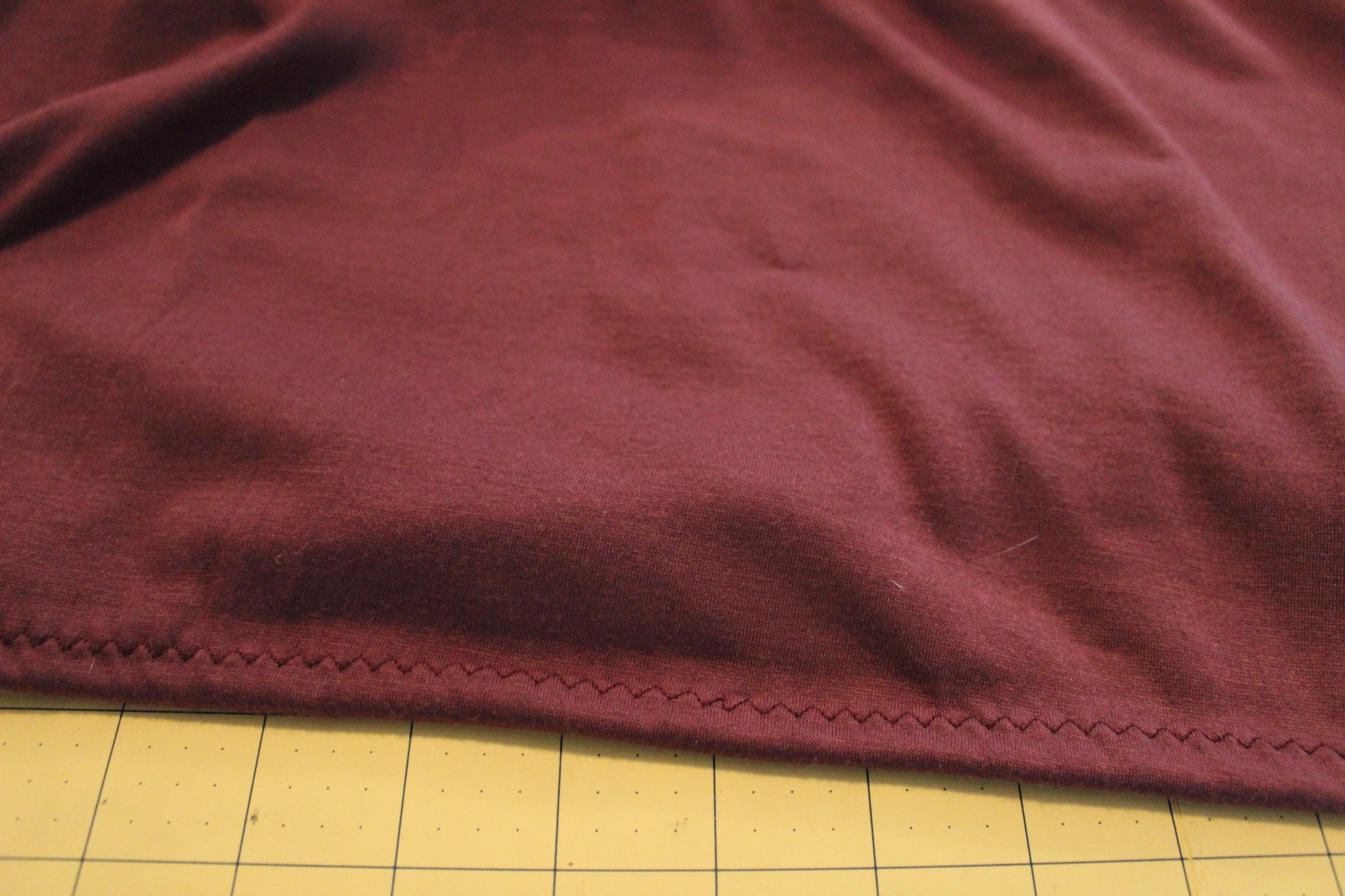 For a variation, you could also add straps, or try a sash instead of the elastic around the waist.
To learn how to make other wardrobe essentials, enroll in Meg McElwee's Sewing With Knits and Linda Lee's Sewing Fashion Knits. And be sure to come back to the blog tomorrow for a roundup of all my favorite dress patterns!
Will you sew a maxi dress for summer?