It's happened to all of us at some point: You notice a mistake far enough back in your knitting that you can't tink. You must rip back. But is there an easier way to rip back your knitting without ruining what you've already done? Yes!
Here are a few simple techniques to making ripping back your knitting a lot easier, and a lot faster too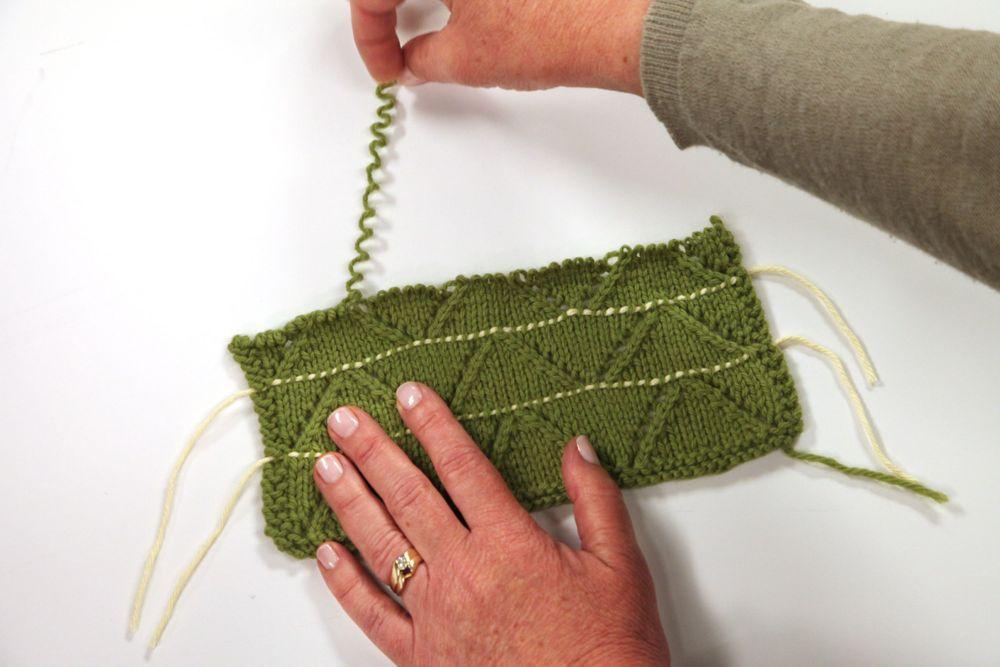 Craftsy instructor Ann Budd ripping back a project in her class Save Our Stitches: Fixing Knitting Mistakes
Lifelines
Lifelines are a great trick that can be very helpful, especially when knitting a complicated lace or other charted pattern. A lifeline is a thin strand of yarn that is run through one row of your knitting. I like to use a strand of fingering weight mercerized cotton, but any yarn, thinner than what you are working with and sturdy will work.
I've used embroidery thread before, and some have even used unwaxed dental floss. To run the lifeline, you can use a darning needle and run it through the row. If you are using circular needles that screw on to their cables, thread the floss or thread you will be using through the key hole (the one used for tightening) and carry it along as you knit a new row. At the end of the row, take it out of the needle keyhole and there's your life line.
With this lifeline, however, you will have to move it from time to time. If you place a lifeline 10 rows into your project then make a mistake 12 inches in, you're not going to want to rip back all the way to the life line you placed at the beginning of your project. So be sure to move the life line up every couple of inches as you go.
Afterthought lifeline
An afterthought lifeline is the same as a regular life line only it is placed after you realized you've made a mistake. To do this you will use a darning needle and your waste yarn. begin at a point a few rows below where you've made your mistake. Thread the needle through the back of each stitch. To do this you will be lifting the bar on the right side of the stitch and threading from back to front. I find it easiest to do about 5-10 stitches on my needle before I pull it through.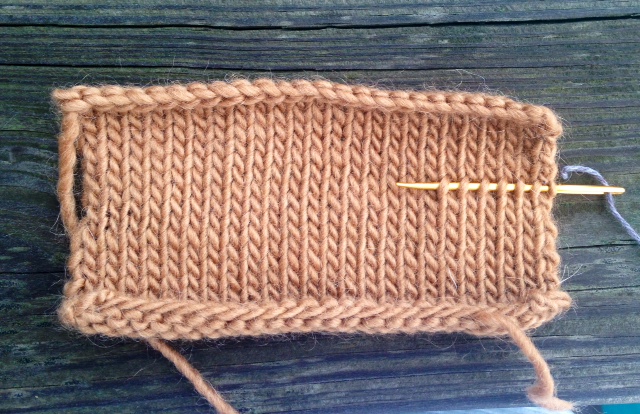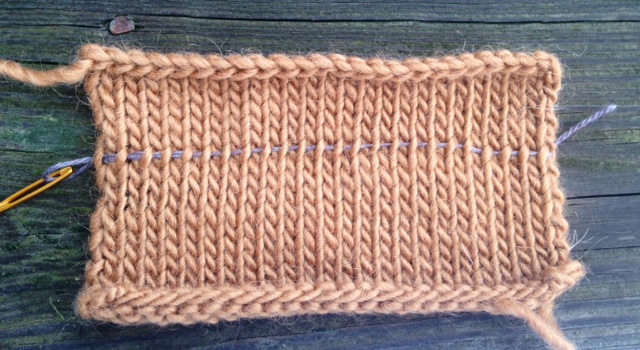 Just rip it.
Sometimes this is the easiest and fastest options. Before just ripping back your knitting take into consideration the yarn you area using. If it sticks to itself — think wooly and not slipper, or is relatively stiff (like linen), ripping back with this method should really be no problem. I'm pretty lazy about placing life lines so this is the method I employ most frequently. After pulling the knitting off the needles, I like to pull back to one row before the row I want to pick up. Then, I slowly pull out one stitch at a time in that last row and pick up the stitches with my needle.
The first time I saw someone do this I was terrified but it gets easier to do the more times you practice. And while I've done this with even a lace mesh project I was working on recently, I'd suggest you try it first with something that will be easy to pick up.
Unfortunately the hard truth is that you'll probably meet quite a few problems as you learn and grow as a knitter. The Craftsy class Save Our Stitches will walk you through not only how to place a lifeline, but teach you how to drop stitches in order to fix errors, read your knitting, and many more helpful techniques.
I rip my knitting whenever it's more than a couple rows down to fix. Do you rip your knitting or do you place lifelines?