You've got the baking and cake decorating know-how. You've got the right business name. Now, how to spread the word? Social media is a fantastic way to engage with your audience and promote your baking business. But how can you do it effectively? How do you gain followers, lure customers, and ultimately increase your business?

Photos and illustrations via CakeSpy
Here are a few tips on how to promote your baking business on Twitter.
DO…
Get a handle.
If you want to get started on Twitter, start by reserving your handle. Ideally, make it the same as your business name. Is your baking business name already taken? Be clever with a memorable variation. Don't just drop a number "1" after the name to differentiate yours. If "candycakes" is already taken, for instance (which it is), consider adding your city or some other relevant information in the handle.
And don't forget to have your Twitter handle prominently posted on your Web site!
Post promotions sparingly.
Got a sale or special offer? Do post it on Twitter. But please don't use Twitter for only this purpose. If it starts to sound like a commercial to your followers, they won't last long.
Go behind the scenes.
A lot of people enjoy the "behind the scenes" look that they can get at a business they love via Twitter. So go ahead, post a picture of your commercial kitchen, or of a work in progress, or of your pantry that features color-coded jars of sprinkles. People like to see what makes their favorite baking business tick!
Be yourself.
Just as people enjoy a look behind the scenes of the business, they are curious about the baker behind the cakes. Share your interests, philosophies on cake decorating, kitchen tools (favorite spatula, anyone?) you love, etc. Let people know what makes you tick in your everyday life.
Be consistent.
Don't post 15 times one day and then not again for three weeks. It gets confusing and annoying. According to one study, four or five tweets per day (weekdays and weekends) is the "sweet spot."
Be engaging by being engaged.
The best way to gain and maintain followers? Engage with others. Twitter is very much a conversation, so if you ignore others who mention you in tweets and don't take an interest in others, they will lose interest in you. This does not mean you have to respond to each and every tweet in which you are mentioned (you can do that in a private message), but do answer direct questions and be aware of your fellow Twitter users. Mention bakers and cake decorators who inspire you, too, to keep the conversation going.
Keep it at 100 characters.
Yes, you have 140 characters. But stopping short allows others the freedom to retweet your updates with a comment, and makes it easier for your followers to engage with you.
RT. That means "retweet," by the way.
Retweeting is a way of sharing statuses from others, and you have the opportunity to comment on them. It can be an easy and fun way to engage and share credit when someone posts something clever.
Post pictures.
Sharing pictures of your recent chevron stripe cake masterpiece is a great way to share and give followers ideas for when they're ready to place an order with you. Plus, people love to RT pictures.
Use #hashtags.
Don't know what a hashtag is? Time to get with it — it's even in the dictionary now! It's a word or phrase preceded by a pound sign (#), which can be used to filter messages on a specific topic. It allows users to search for like-minded users or subject matter. So if you post a cake, tag it #cake or #baking. You might find yourself with some new friends as a result! However, studies have proven that while using one or two hashtags is fine in a post, using three or more can be a turn off.
Be Timely.
Remember, you're live on Twitter, so posting up-to-the-moment updates ("only two cinnamon rolls left!" accompanied by a photo of the gorgeous cinnamon rolls that remain) is relevant.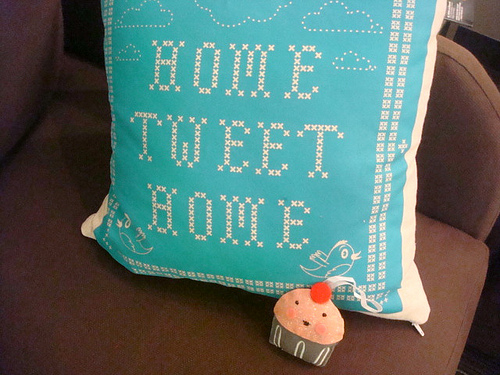 DON'T…
Don't become a TMI alert.
Yes, share your life, but be smart about what parts. Try to make it relevant to your business in some way, and always keep it upbeat. Please don't share how your cake decorating work is suffering because you had a fight with your significant other. Which leads to the next tip…
Don't be a downer.
Did a cake you were transporting smash? It's OK to share with your Twitter followers when things go wrong. But don't dwell, or post about your three week depression afterward. You want to be real with your followers, but please keep it professional.
Don't post 500 times a day.
It's annoying. Don't do it. People will get annoyed just seeing your posts in their feed, and will stop noticing your posts.
Don't post late at night.
The readership simply won't be as high. According to one study, peak hours are from 8 a.m and 7 p.m. People simply aren't using Twitter as much in the wee hours.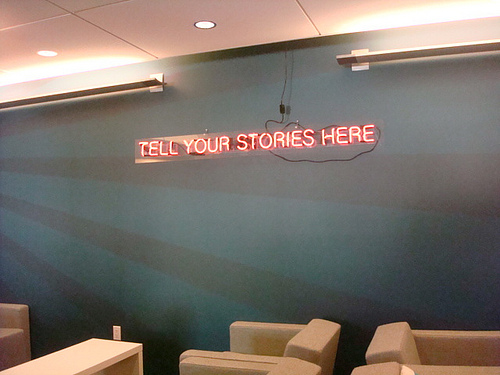 Don't be boring.
In the Twitter offices, they have a sign that says "tell your stories here." People like to listen, but only when you have something to say. If you are bored or can't think of something to tweet and post a halfhearted update, people will read it with about as much interest as you showed in posting. If you don't have anything to say, don't tweet.
Overwhelmed? Don't be.
When it comes down to it, most of the above tips will start to come as naturally as sifting flour when you begin to engage on Twitter. So calm down and have some fun! It's not called "social" media for nothing. It's a party out there, so get tweeting!
What is your #1 Twitter tip?