Think you're cake decorating is competition-worthy? Once you have decided to take the plunge into the world of cake competitions, you may be wondering how to start preparing and how to win.
Here are nine tips I have learned that will help you prepare for the big day.
1. Read and understand the rules.
Cake competitions come in all shapes and sizes, and the rules are different everywhere you go, so make sure you understand all of the rules. Read them many times over to make sure you understand them, and don't be afraid to ask questions. You don't want to spend weeks or months on a cake only to be disqualified because of a misunderstanding of the rules.
For instance, if there is a minimum height requirement for your cake, does the height include the cake stand, or will the judges measure from the top of the cake stand?
2. Know your judges.
If you are able to find out who your judges are in advance, take advantage of the opportunity to find out what techniques they like. Study their cakes. Do they design cakes that are clean and simple, sculpted, or classic with a lot of piping and stringwork?
If you are not able to find out who your judges are, you may be able to guess. Many times the judges are the most renowned cake decorators in that area.
3. Start preparing early.
Cake competitions are usually announced a year or more in advance, so start early. Begin by coming up with a design that fits the theme, but also can wow the public and the judges.
Competition cakes are usually made using Styrofoam cake dummies. (I purchase mine at Dallas Foam.) Cake dummies allow you to start decorating early.
Also, make a timeline, breaking up your cake into either techniques or by tiers, and plan when each piece will be completed. You'll want to finish your cake at least a week before the competition in case you decide you want to make some changes. This also helps you feel not as rushed at the end.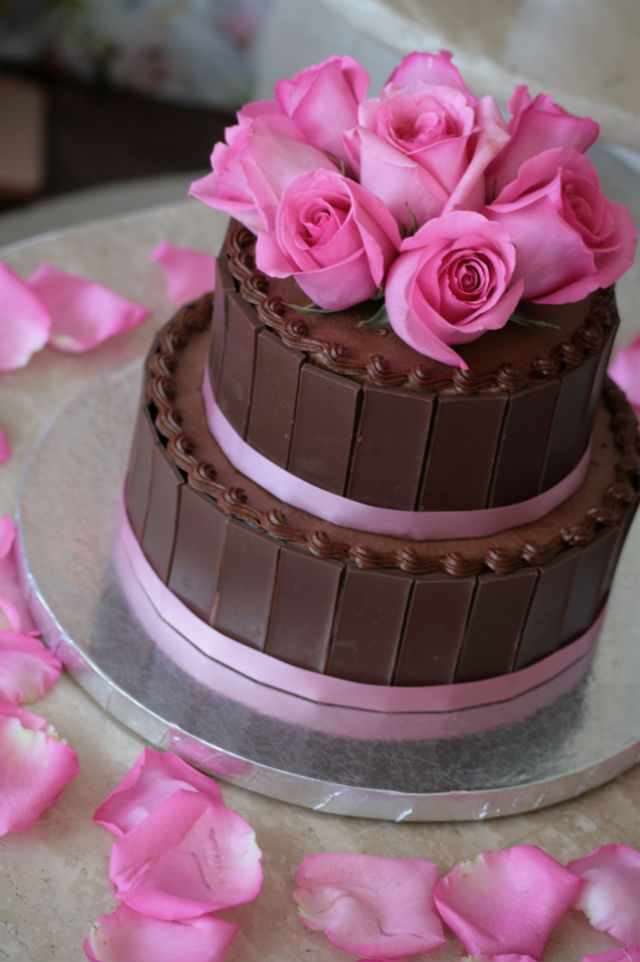 4. Design a cake that is uniquely yours.
Judges know the latest fads, fashions and classes being offered. They study cakes as much as the competitors, so make sure your design is not a copy of another cake, but is your unique design and idea. You can use the techniques you have learned from Bluprint classes or other cakes you have seen, but rather than copying the design, use elements and techniques you have learned to create a cake design you can be proud of.
5. Display mastery in a variety of techniques.
Judges are looking to see that you have mastered the skills you present on the cake, but they are also looking to see that you are versatile and able to master and combine many techniques into one cohesive design. Be careful though, you don't want to overload your cake and have it look like a collage of sugar.
This is also not the time to show off a new technique you are trying for the first time. The cake should flow and look like it was easy, even if it wasn't.
6. Decorate all the way around your cake.
The public may only see your cake from one side, if it's against the wall, but many times cakes are set on a table in the middle of the room. Judges will be able to walk all the way around your cake and look at it from every angle if they want to, so make sure your cake is viewable all the way around and from the top and bottom. Every detail matters when the competition is close, an exposed toothpick, exposed cake boards or a broken flower petal could be the difference between first and second place.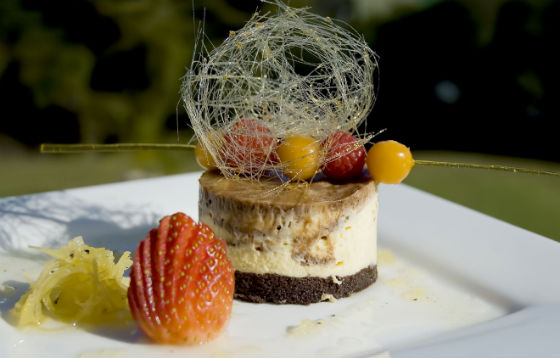 7. Take a fix-it kit.
When packing for the competition, make sure you bring a fix-it kit along. Plan for breakage when transporting the cake, and be sure to pack everything you will need (i.e. tools, extra sugar flowers, fondant and royal icing) in case you hit any sort of unforeseeable travel issue.
Because I know from experience, if you take a fix-it kit, you will probably not need it, but if you don't take it, well, you know what happens.
8. The day of the competition.
The big day has arrived! Usually all competitors are given a few hours in the morning to deliver and set up their cakes. Arrive early and take all of the time available. Make sure you are happy with your cake and take the time to fix any problems you may have. If you have extra time, you can walk around, enjoy other cakes and meet new people.
9. Have fun!
Cake competitions are a great way to learn new techniques and push yourself as a decorator, but they are also to have fun and meet new people that love cake as much as you do. So give it a try! You will love sharing, learning and exploring the artistic and beautiful world of cake competitions.
Ready to learn some fresh, new techniques that are sure to impress the judges at your next cake competition? Check out Bluprint's newest cake decorating classes: The Art of Airbrushing, Mastering Australian Stringwork and Cake Design Made Simple: Art Deco.
Have you entered a cake competition? What other advice would you share with those entering their first competition?