Nothing is more playful or heartwarming than a beautiful fall day accentuated with warm colored and golden shaded leaves free flowing and swirling through the air.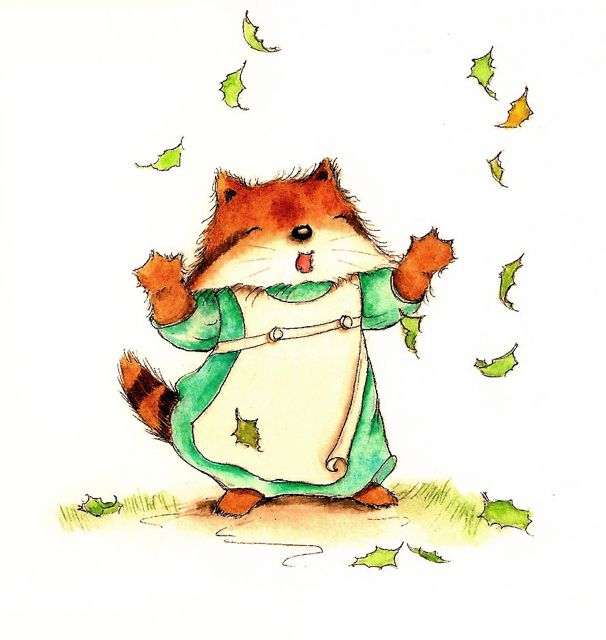 Beautiful leaves painted simply or in detail can add so much to a piece of art.  And the best part is they are very easy achieve through drawing and painting.
They are a surprise in how they can actually convey emotion in where and how you present them in your artwork. Leaves can also be strong enough to be an artistic subject on their own. Let's learn how to paint fall leaves!
How to Plan & Prepare to Paint Leaves:
Even though I have a lot of drawing experience, it is still fun for me to go outside and collect bits and pieces of nature to use as my models. It's fun collecting them and they can give you a lot of inspiration along the way.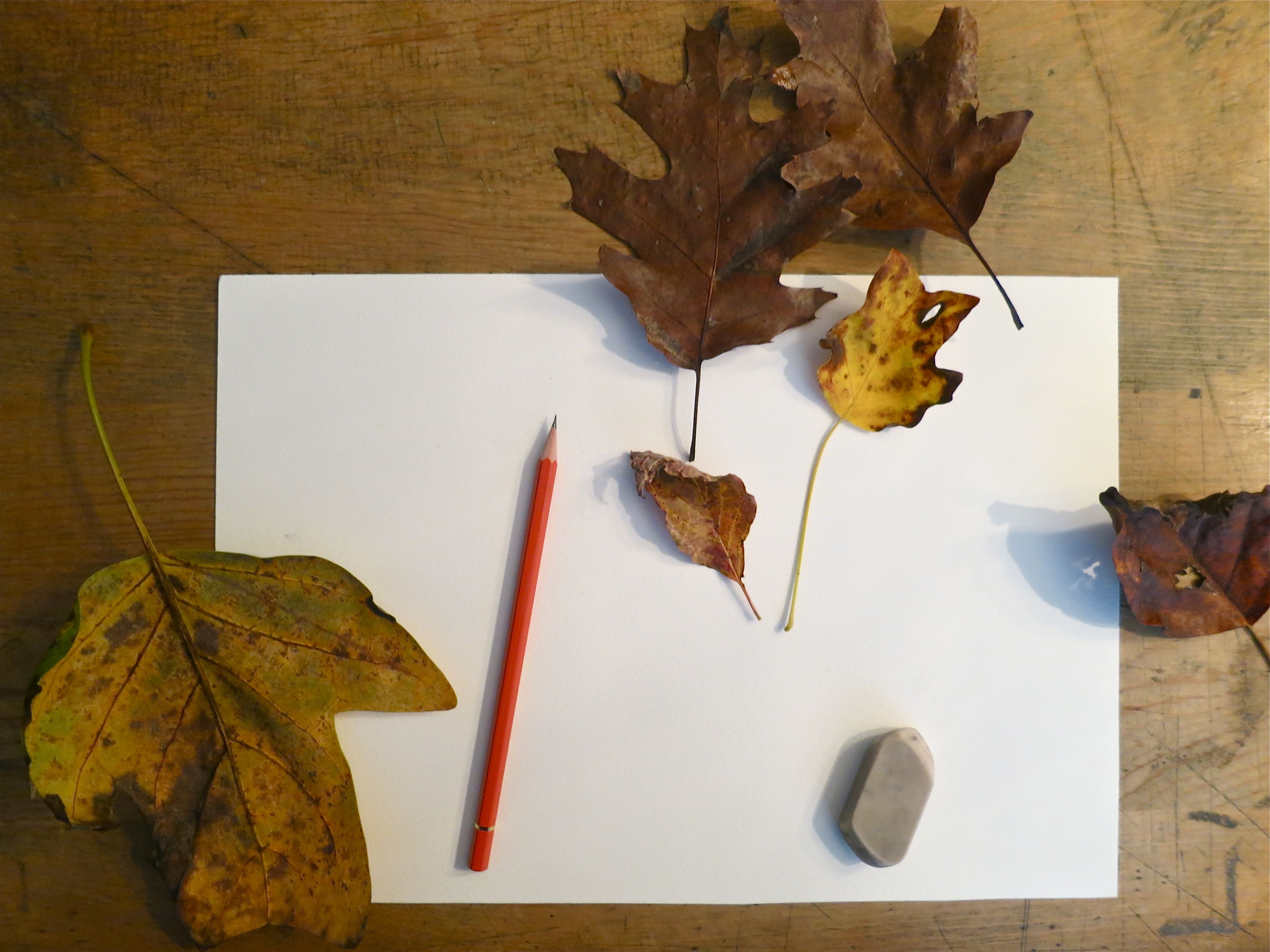 You can even "pose" the leaves in the position you want them to appear in your sketch.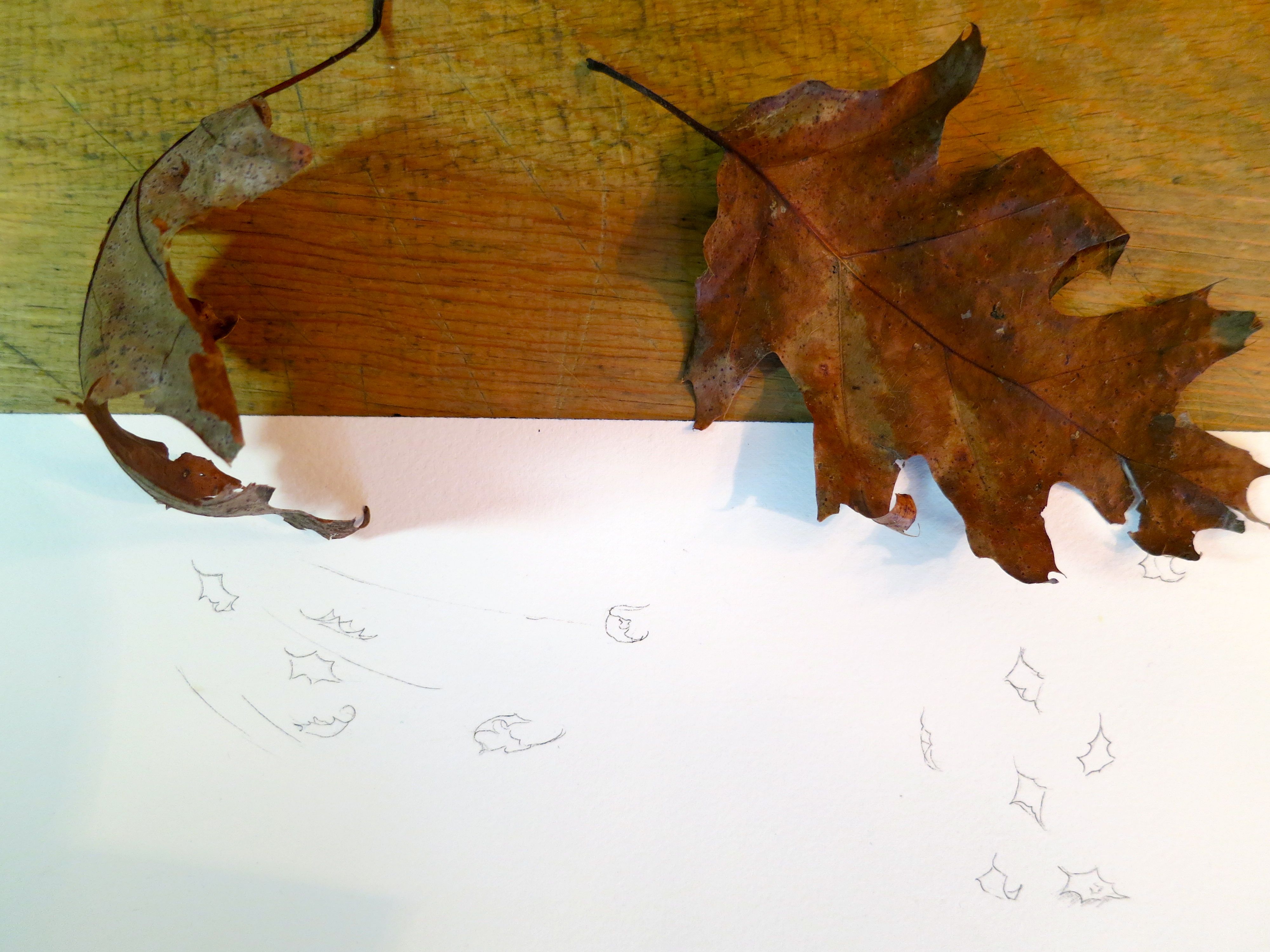 Choosing your color palette:
Since I want an autumn feel to my leaves, I am choosing reds, golds, oranges and muted browns and greens.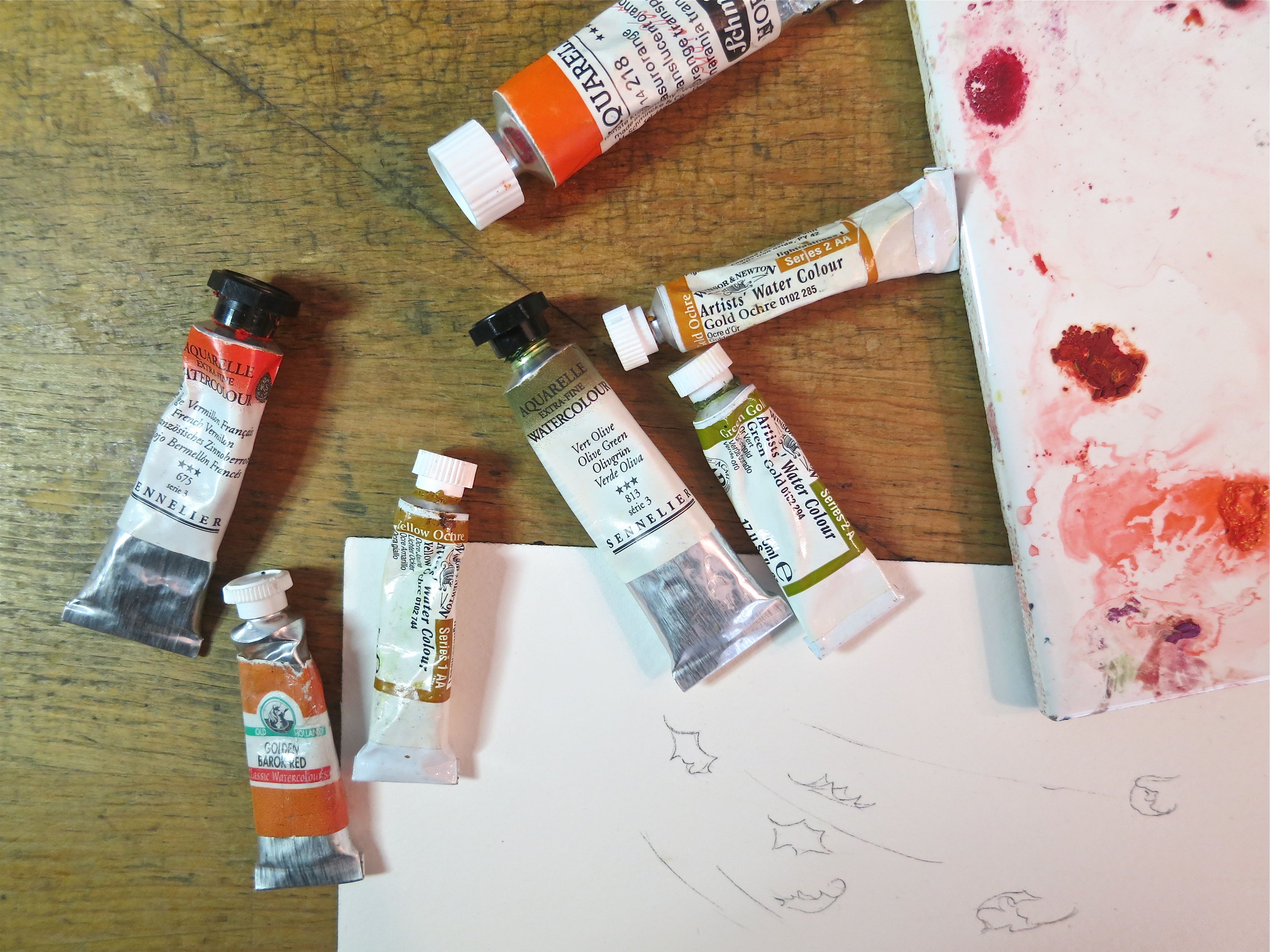 Ready for finishes:
When preparing to paint the leaves with watercolors, working one leaf at a time, I wet the leaf and dabbed in the colors I wanted.
Since the leaf was wet, the colors blended themselves as the water dried. You can dab in an intense saturation of color just once, or lighter, wait for it to dry and layer the color one more time to reach the color strength you desire.
Avoid blending too much or your color may become muddy. This is a great way to see how watercolors will gently blend into one another and create some beautiful shades.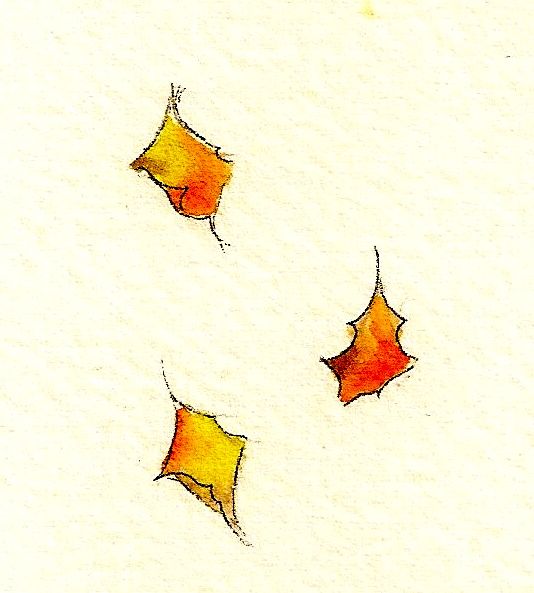 Placement and of color choices:
In my first example, I created a windswept look. It is not necessary, but I've added a few artistic lines to accentuate motion.
As you can see, my palette is all in shades of browns with a little variation of tones, and even a little gold here and there. The smallest amount of variety of color or just in color value can bring so much more life to your work.
My second example is a more gentle and illustrates the straight falling of leaves.
Note the shading under the leaf that is about to land and shading to denote that the bottom leaf has already settled on the ground.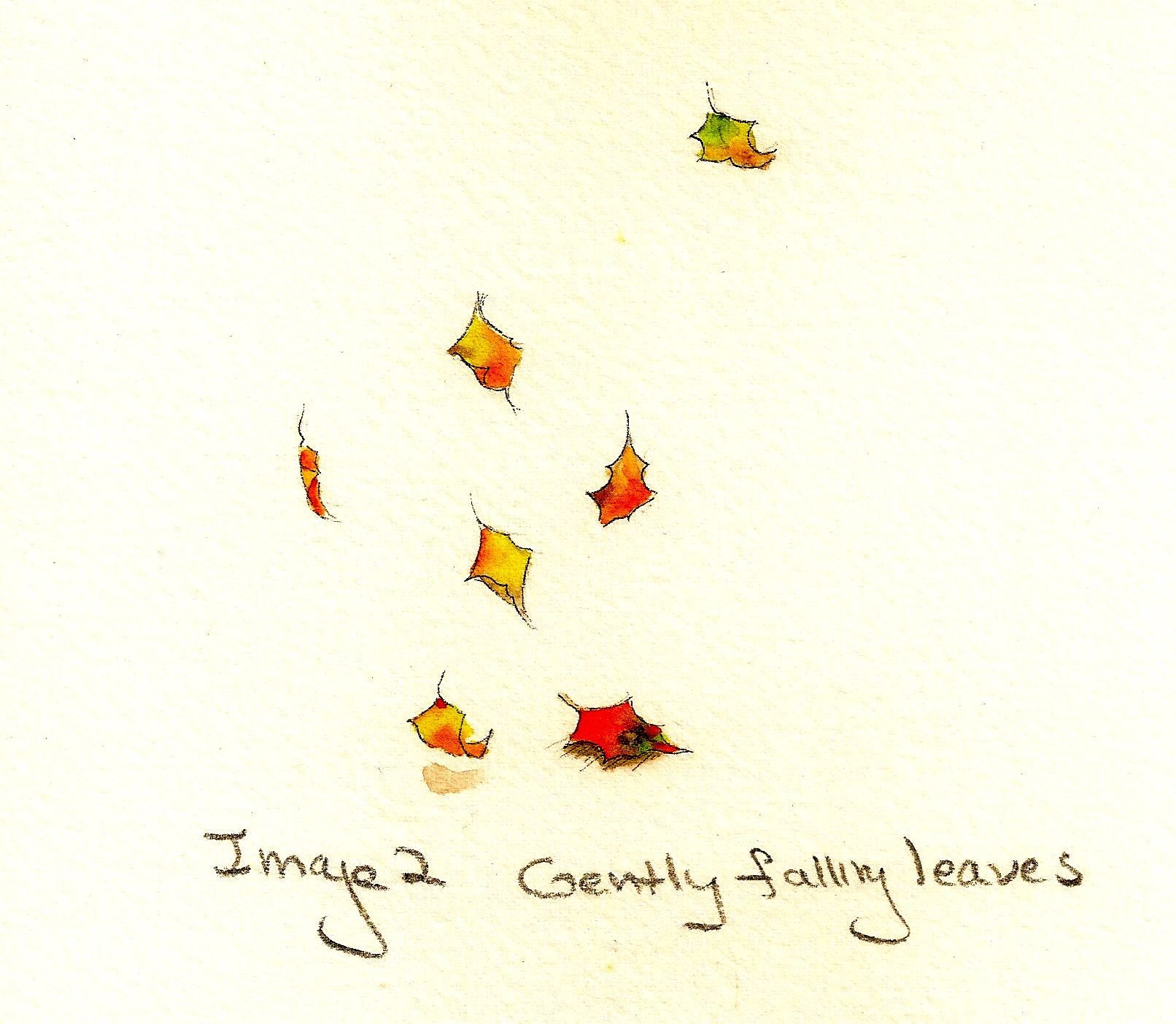 When you are going to use free-flowing leaves as a part of your painting, as you prepare your sketch, incorporate the overall feel or attitude you want to convey. It is an aesthetic response that will go with the feeling of your piece.