Water lilies are simple and beautiful, symbolizing peace and wellness. Their delicate blooms have inspired many artists, including the great Claude Monet. You too can learn to render these lovely flowers in your own paintings.
Here's a step-by-step guide to creating a water lily mixed media piece, using watercolor and ink!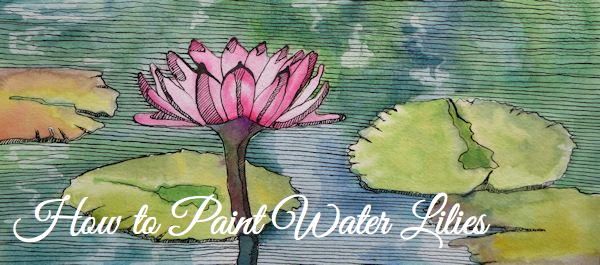 You will need:
Watercolor paper
A pencil and eraser
Watercolor paint (I used Alizarin Crimson, Viridian and Sap Green, Yellow Ochre, Burnt Sienna, Ultramarine and Cyan Blue)
Watercolor brushes
Masking fluid and an old brush or a silicon brush
India ink
Ink pen
Note: I worked from a reference picture of a water lily but took some artistic license, simplifying some of the elements. I didn't want the painting to be realistic, so I aimed for more of an illustrative style.
Directions: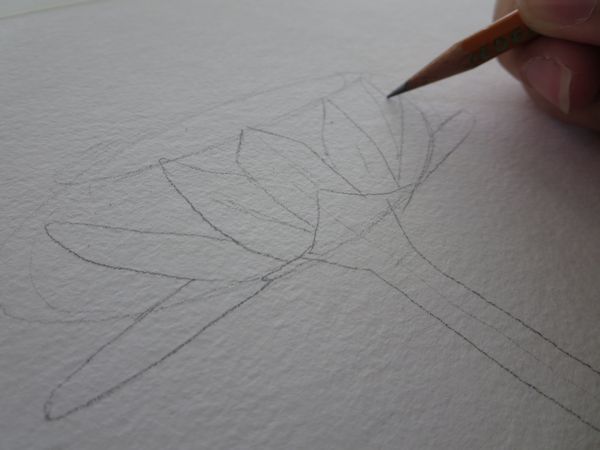 Step 1:
Start by drawing a rough outline of a water lily and lily pads as well as a few reflections on the water, working from a reference picture, while simplifying the details.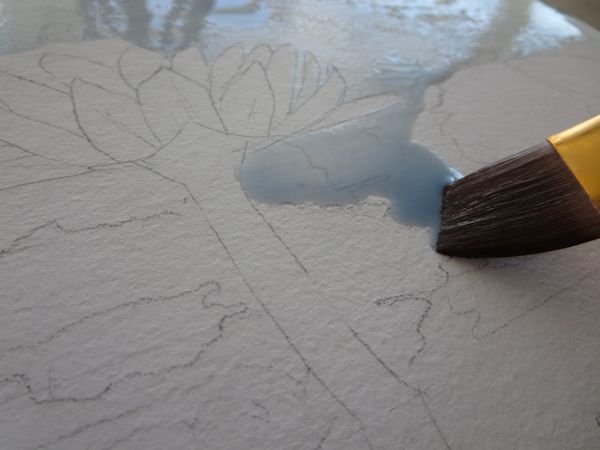 Step 2:
Paint a light blue wash where the water will be using your lightest blue color, painting around the flower and the pads. Watercolor washes can be trickier than you'd expect.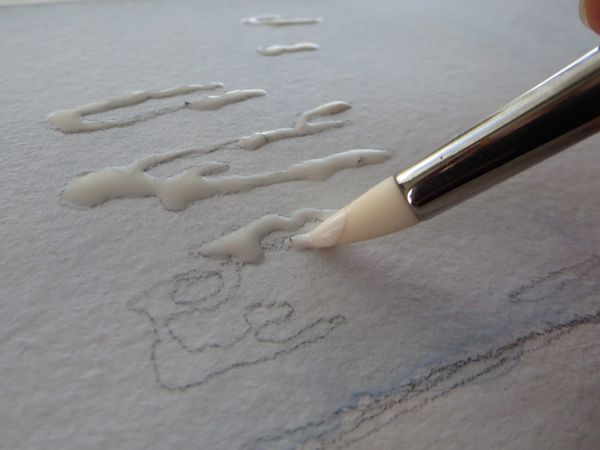 Step 3:
Then apply masking fluid on that light blue wash to preserve a few highlights on the water area. A silicon brush works great to apply masking fluid: It will easily peel it off the brush once dried.
Note: Masking fluid should not be dried with a hair dryer, as the heat causes it adhere to the paper, making it almost impossible to remove. Once it has air dried, you can then use a hair dryer to dry the paint.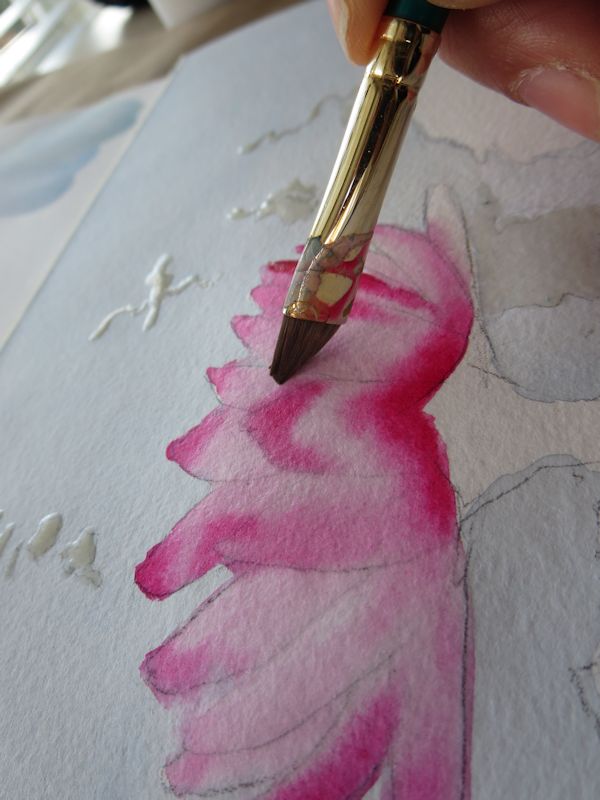 Step 4:
Now begin to add color to the water lily bloom. I recommend painting the water lily with a wet-on-wet technique, so the pigments mix and edges remain soft. Here, I used Alizarin Crimson, a lovely pink hue.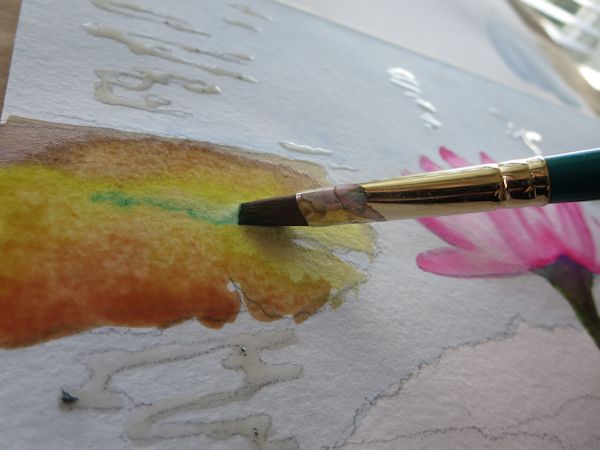 Step 5:
The lily pads are also painted with a wet-on-wet technique, using tones of green-yellow and brown.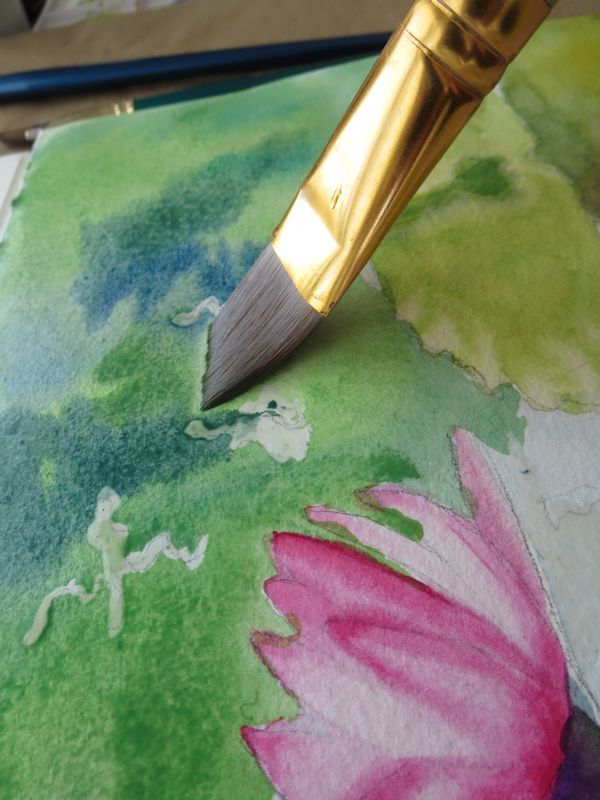 Step 6:
Looking at your reference picture, try to paint the water using the variety of colors you see, letting the colors mix wet into wet. On my picture, I used both blue and green in the water.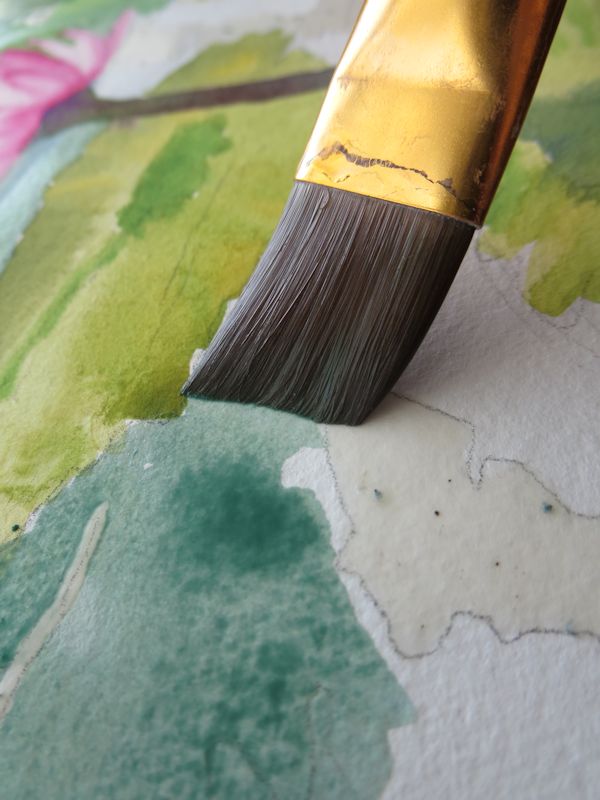 Step 7:
You can protect the flower and pad you painted with masking fluid before working on the background. However, because the contours were simple enough in this case, I decided to paint carefully around the flower and pads without masking them.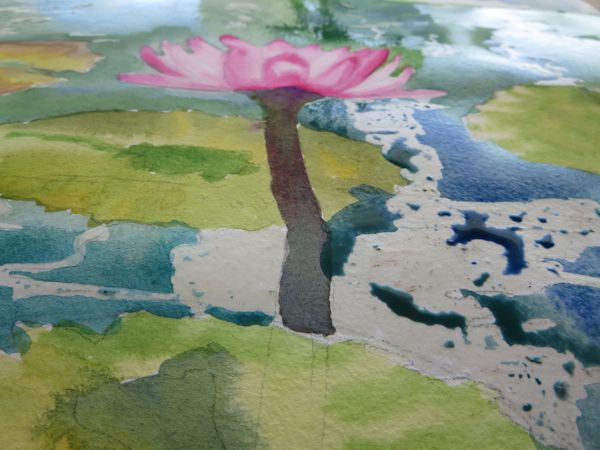 Step 8:
When you're done painting your background, let it dry completely. Once everything is dry, you can peel off the masking fluid. Some paper reacts better than others with the masking fluid. I recommend buying high-quality paper, as it is quite annoying when your finished work is damaged because of masking fluid.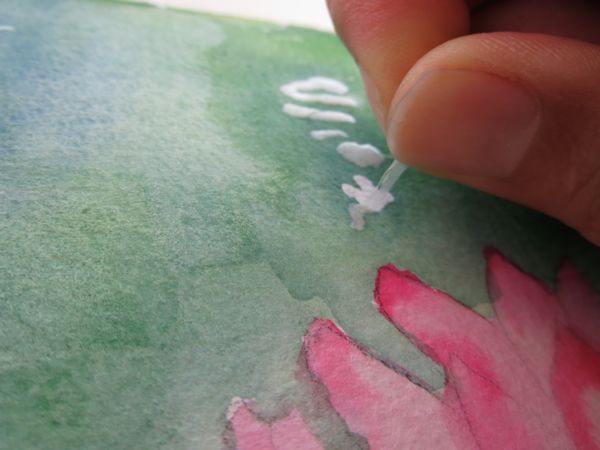 Step 9:
Once you've peeled off the masking fluid, check if the preserved areas appear to look too starch or if the edges look too hard. In that case, you can blend some of the background color in the preserved areas just by moving a bit of the pigments with water and a brush.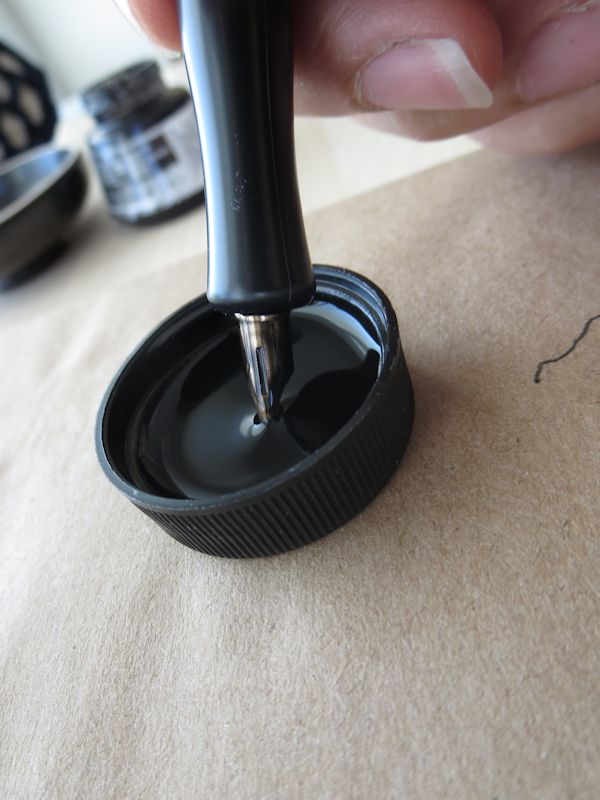 Step 10:
The next step is adding a touch of contrast with ink. I used a pen dipped in India ink for my painting.
There are a few things you can do with ink on top of watercolors. I chose to outline the contours, adding a few shades and later adding patterns on the water area. Another thing you could try is to add other patterns, like zentangles, on top of the watercolor paint.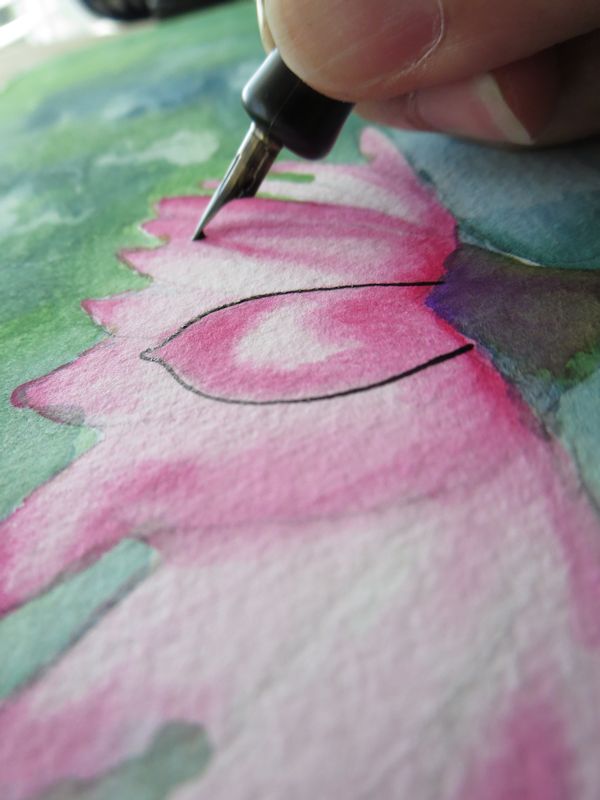 You can outline the water lily petals and add a few shades on the petals to really play up the illustrative feel of the work.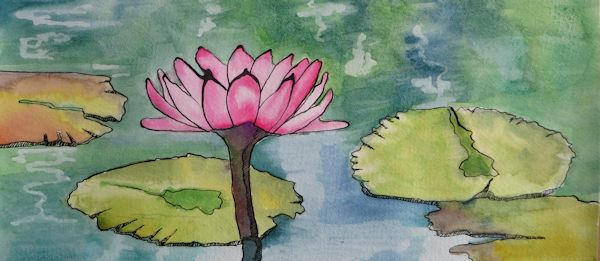 Step 11:
When I completed the outlines and shading, the painting looked like this. While I like how it looked at this point, I still wanted to achieve more contrast among the different elements, so I decided to add more ink patterns.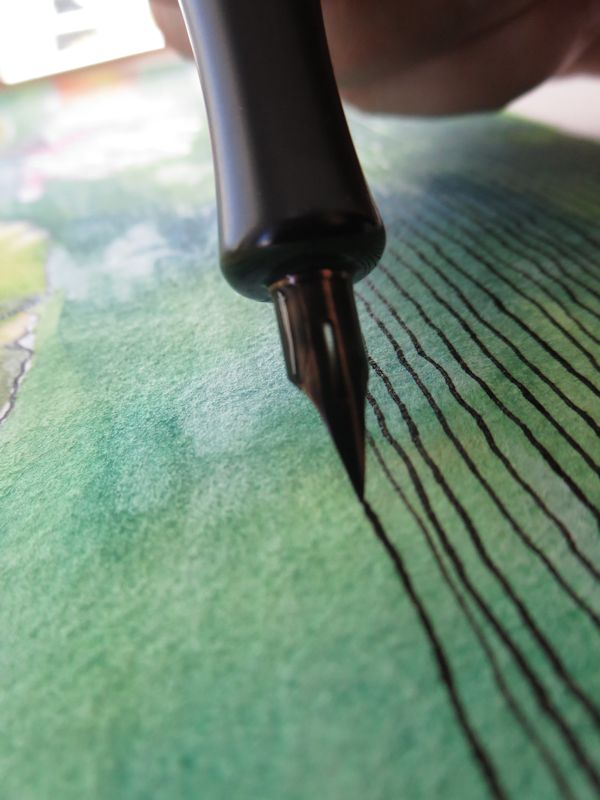 I decided to go with straight lines, drawing them on the water covering almost the entire painting, with the exception of the flower and lily pads.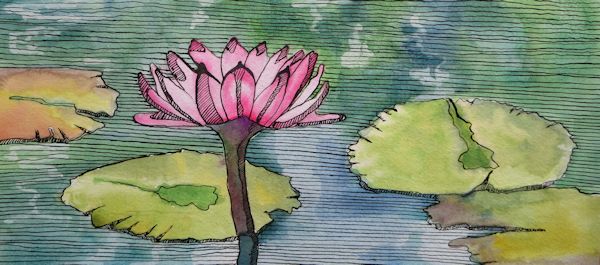 The finished painting: Water lily with watercolor and ink.