It's not extremely difficult to learn how to mix green paint. It's not a big secret: all you have to do is combine yellow and blue paint.
But this simple process isn't the end of the story, it's the beginning of a color painting journey. From the most basic point, you can refine your color mixing to attain a variety of greens, from vibrant chartreuse to a deep forest green to even aqua hues.
Learn how to paint artistic trees
Learn to paint lifelike trees in acrylic and create a multitude of background foliage efficiently. Watch this online class anytime, anywhere, forever. Enroll Now
Here, we'll explore how to refine your paint mixing so that you can attain all sorts of different shades of green. Regardless of what Kermit says, you'll find that being green is actually pretty easy, indeed.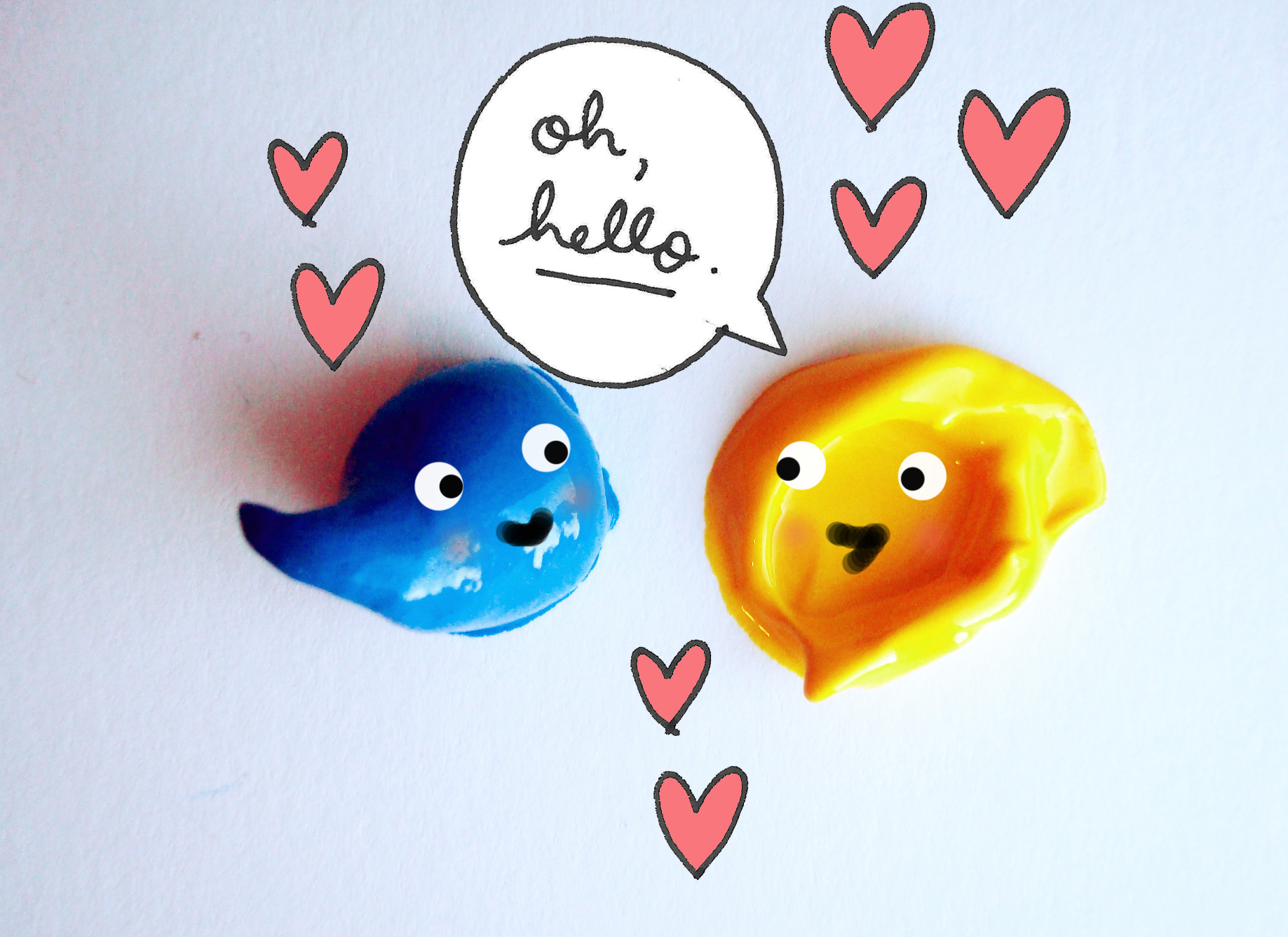 Photos via CakeSpy
Note: if you come up with a particular green mix you love, be sure to write down how you made the mix. You might think you'll remember, but it's amazing how quickly we can forget these details. Don't let it be the color that got away.
The basics: mixing green paint
Green is a secondary color, which means that it is the offspring of two primary colors. In this case, yellow and blue.
So to make green, all you have to do is this: combine yellow and blue paint. It's really that easy.

Honestly, this is the most important part.
But your exploration shouldn't end there. From this point on, you can play with the ratio of colors to begin to create endless varieties of green. Results can differ depending on the brand and type of paint you're using; adjust with a bit of this color, a bit of that to see what works for you.
Adjust the ratios for more green variations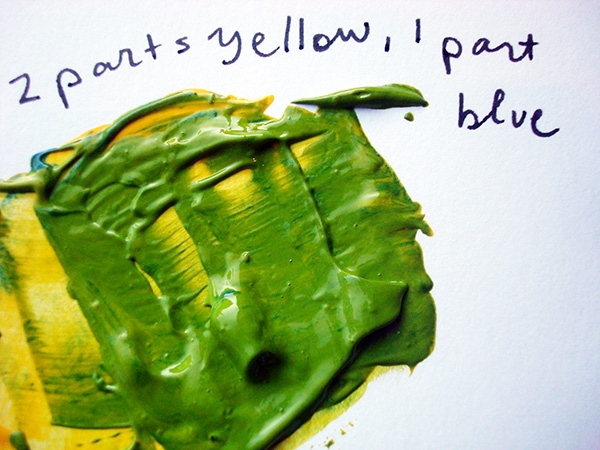 Blue can be dominant when combined with lighter yellow. By upping the amount of yellow paint in your mixture, you may find yourself with a more vibrant, balanced green.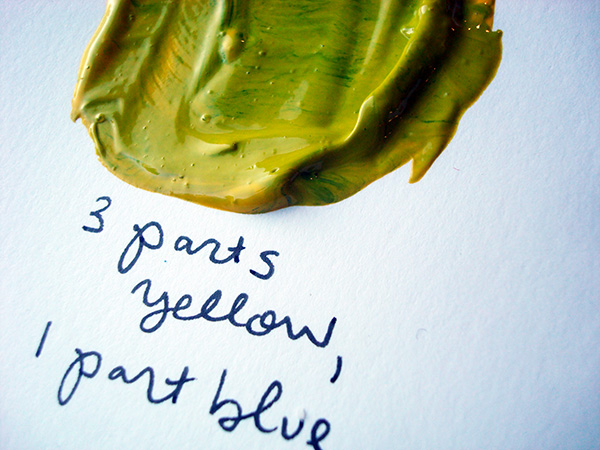 You can go even further by reducing the amount of one color and upping the other. You'll find that with different combinations of yellow and blue paint, you can create a variety of different types of greens.
Add white
Once you've played around with the ratios of color a bit, you can do something exciting: add white paint to the mix.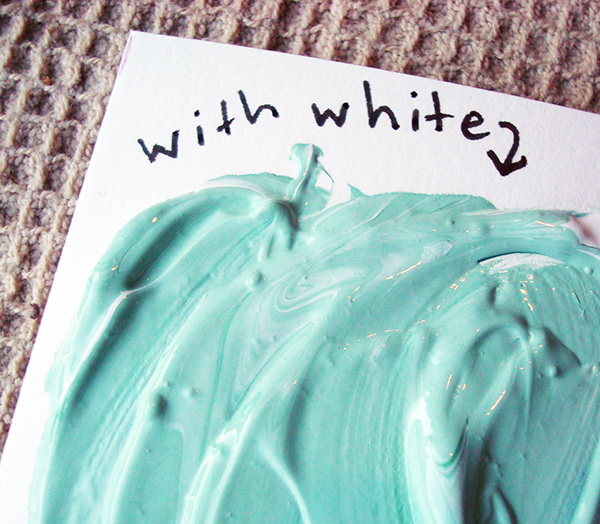 You'll find that by adding white, you can attain a whole new world of green tones, from a mint tone which could be used to paint a tantalizing mint-chocolate-chip ice-cream cone…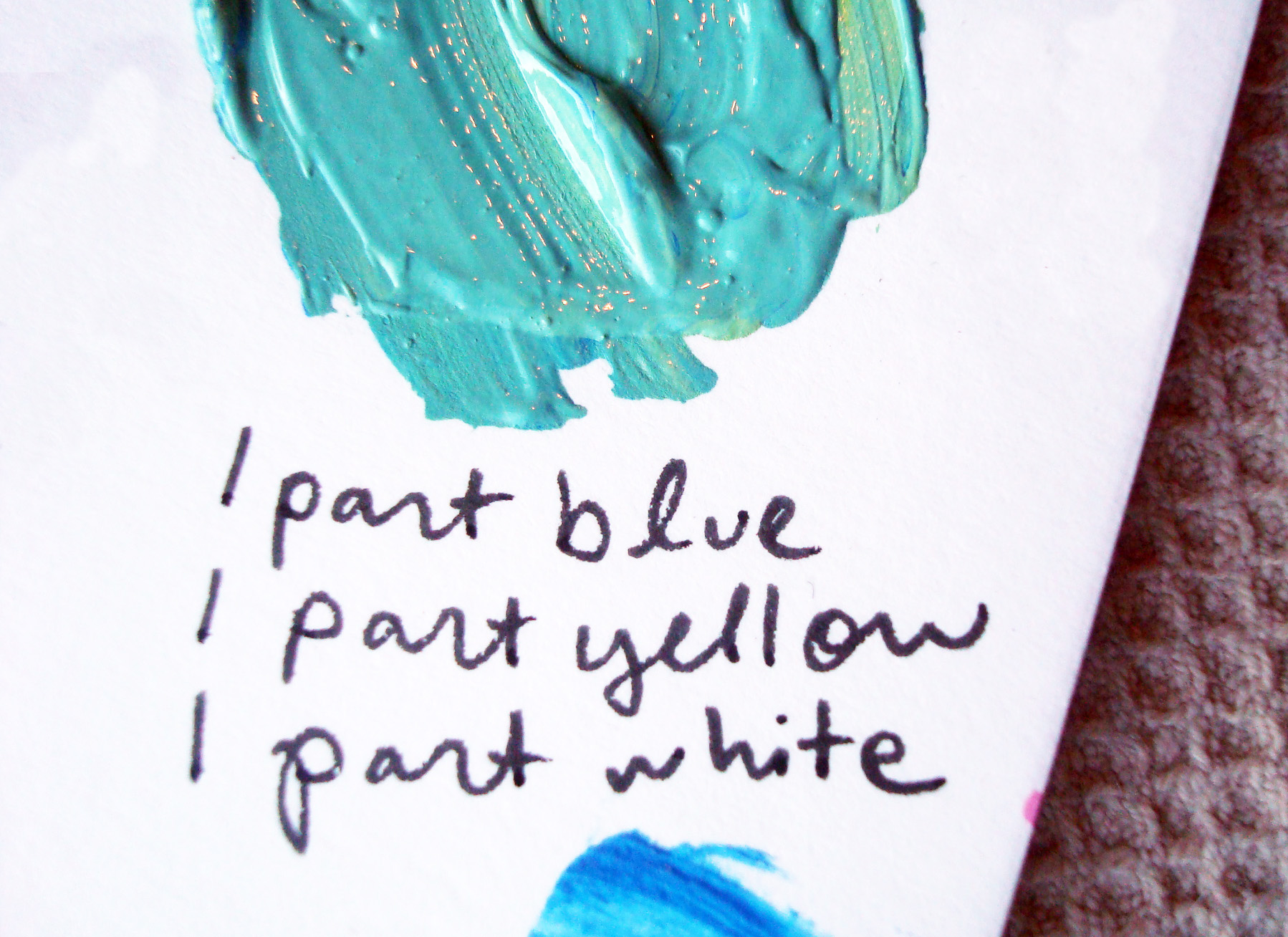 …to a lovely Tiffany blue color that could be used to paint pretty jewelry boxes and more…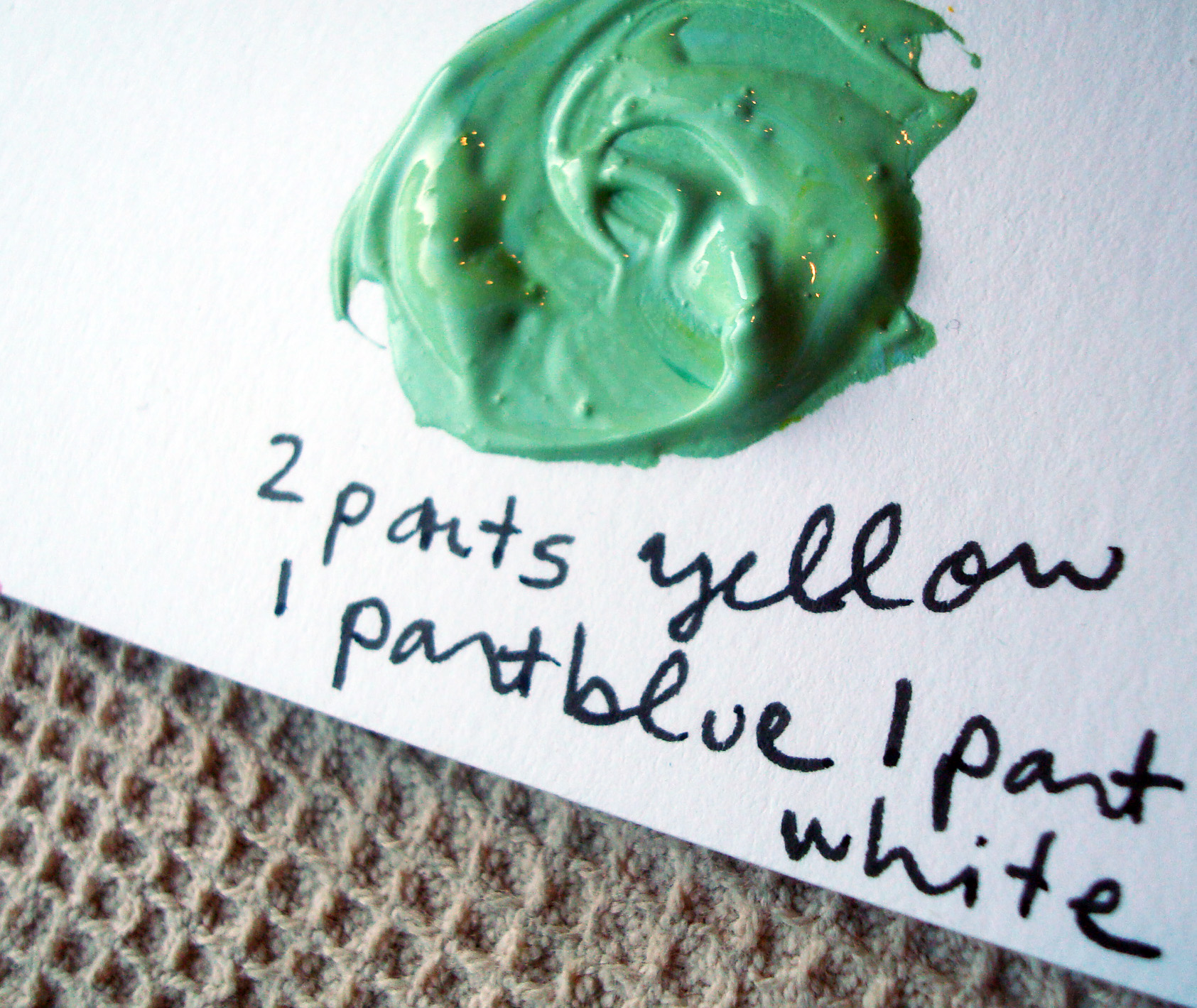 …to a gentle spring green, which is perfect for painting grass and trees. Once you've attained a variety of hues by adding white to the mix, you can get even more advanced in your green paint mixing by adding additional color.
Add colors
Adding red to your green mixture? Believe it. While a significant amount of red will make your green color turn brown, just a touch will result in a pleasing olive green.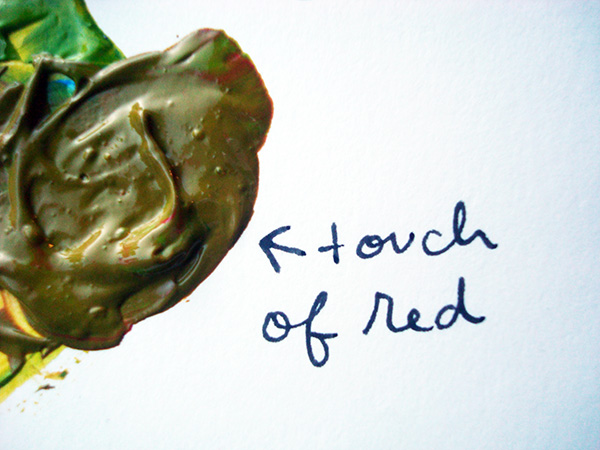 And as another example, equal parts of yellow, blue and a touch of brown paint will yield a lovely forest green.
Learn how to paint artistic trees
Learn to paint lifelike trees in acrylic and create a multitude of background foliage efficiently. Watch this online class anytime, anywhere, forever. Enroll Now