Homemade ketchup is easier than you think — plus it gives you the freedom to make it just the way you like it, free from preservatives and added sugar. Read on for this super simple ketchup recipe!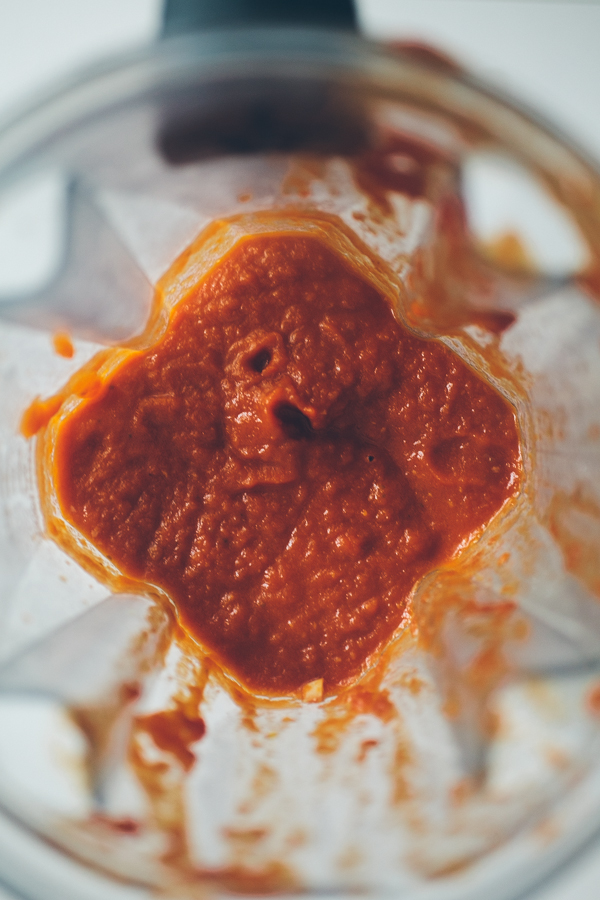 We were in New York recently which basically means that for three days all we did was walk and eat, walk and eat, then walk and eat. On two separate occasions during our eating stops a waiter asked if we would like ketchup with our dishes (what can I say, I really like french fries) and both of those times they brought us a little dish of homemade ketchup.
At first we noticed a lack of sheen that we've grown accustomed to with the one that comes in the bottle. Their homemade versions weren't perfectly smooth and while still red it didn't have that characteristic brick red color that we are all so familiar with. But the taste, oh the taste. Complex, sweet but not overly so, nicely spiced and somehow fresh tasting. Each plunge of a fried potato into the homemade ketchup created a bit of excitement. It was like we were tasting ketchup for the first time.
By the second occasion homemade ketchup was brought to us my husband realized how much he appreciated the gesture of the homemade variety as he remarked how sweet he finds conventional condiments.
So with bags still packed from our trip I set out to make up a batch of homemade ketchup that he would appreciate in the same way he did at the restaurants we just visited.
I wanted my ketchup to be tangy, slightly sweet, smoky with a bit of heat and I wanted it to taste like ketchup and yet somehow fresh. I think I've accomplished just that.
This recipe makes quite a bit of ketchup but it keeps for at least three weeks in the fridge. You can also can the ketchup so you can have it for quite awhile. The recipe below is also easily adapted. I chose to use smoky hot paprika which gives the ketchup some heat and also a deep roasted flavor which I love but if you don't you can use chile powder or even a little bit of chile flake. Just remember that the mixture cooks down quite a bit so the flavors will intensify.
I start off by caramelizing the onions because I wanted to add a natural sweetness to the ketchup. Feel free to play around with the sugar content in here too. I use dark brown sugar because I love the molasses flavor but regular sugar works fine too.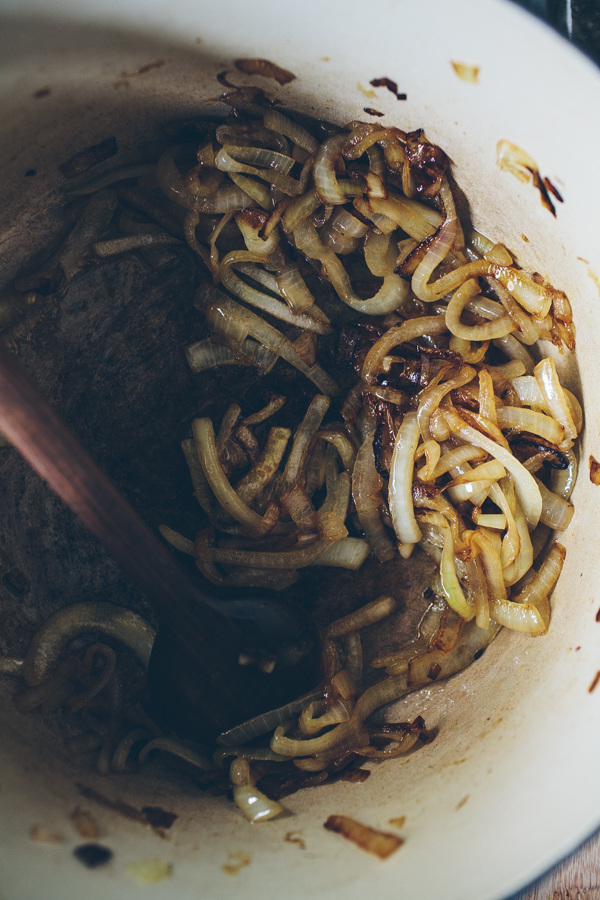 Recipe for homemade ketchup
Ingredients:
1 tablespoon butter
1 tablespoon olive oil
1 onion, thinly sliced
1 teaspoon kosher salt, divided
4 garlic cloves, sliced
1 teaspoon dried oregano
1 1/2 teaspoons hot smoked paprika
1/2 cup dark brown sugar
1/2 cup apple cider vinegar
28 ounces canned diced tomatoes
2 tablespoons tomato paste
Directions:
1. Add the butter and oil to a large dutch oven set over medium heat. Add the onions along with 1/2 teaspoon kosher salt. Cook the onions until deeply caramelized, stirring occasionally, about 40 minutes.
2. Stir in the garlic, oregano, and paprika and cook for two minutes, until fragrant.
3. Add the brown sugar, vinegar, tomatoes and tomato paste. Bring the whole pot to a simmer and cook for 40 – 60 minutes or until the mixture is nearly a paste.
4. Carefully transfer the ketchup to a blender and blend until smooth. If you prefer a thicker ketchup you can return it to the pot and continue to cook until it is the right consistency for your liking.
5. Taste and add salt — for me that's 1/2 teaspoon more.
6. Divide into two jars and let cool to room temperature before putting the lids on and refrigerating until ready to use.