Getting a compliment on your accessories can make your day instantly better. If you created that compliment-worthy jewelry you can expect your joy to multiply!
If you're stuck when it comes to learning how to make wire earrings, this selection of beautiful and easy earrings will inspire you to start creating your own accessories. Hopefully, you'll also find some inspiration to make original pieces.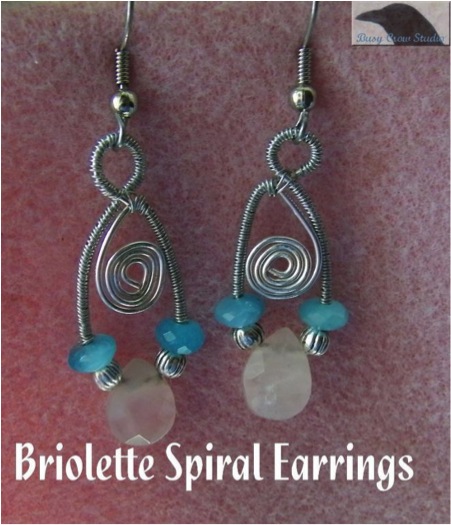 Photo via Bluprint memberBusy Crow Studio
Briolette Wire Spiral Earrings
These eye-catching earrings are a simple, lovely combination of wire and beads. The artsy result goes well with boldly colored outfits, modern silhouettes, and geometric patterns.
Get the Briolette Spiral Earrings tutorial here.
Photo via CraftFoxes Member Janet Hoo
Galaxy Earrings
Inspired by an interstellar pair of earrings, CraftFoxes member Janet Hoot adapted a design she saw and made something new. Tibetan-style bronze pendants help create the look along with glass beads and bronze chain.  The look would go great with an Asian-inspired or fun, hippie outfit.
Get the Galaxy Beaded Earring instructions here.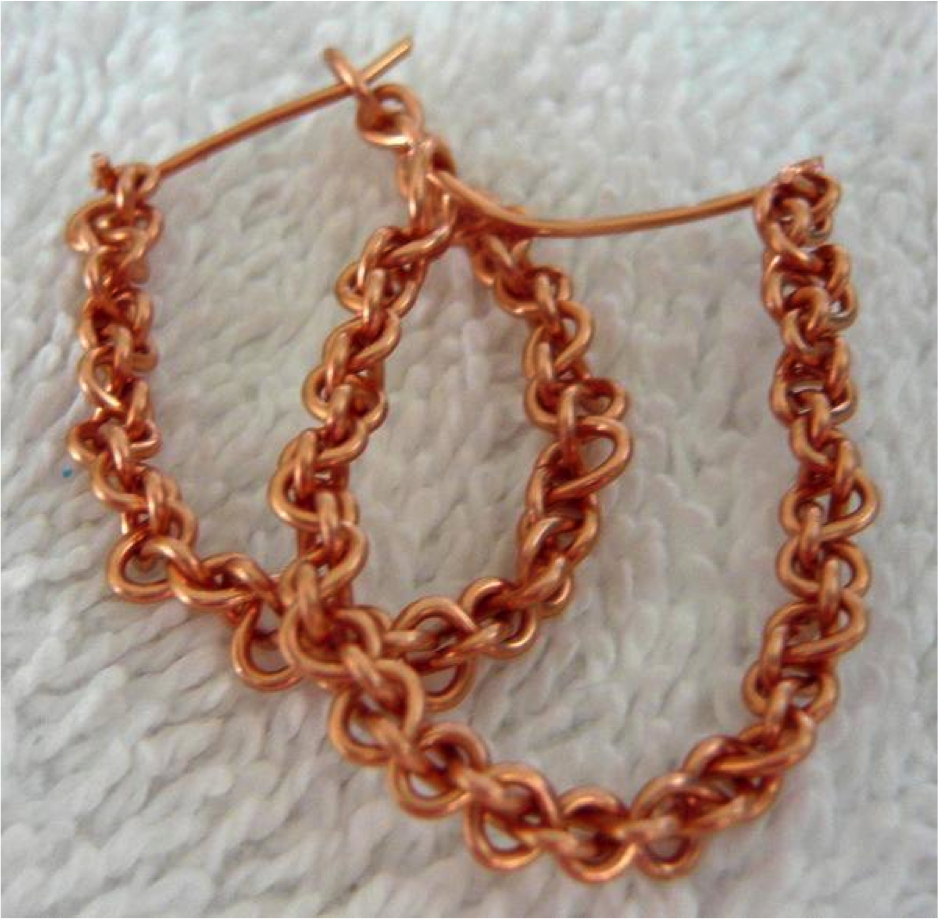 Photo via Bluprint member XQDesigns
Crisscross Wired Earrings
For a new staple accessory, you can weave a pair of wire earrings. No matter what the wire's color, these earrings will look simply divine. Pair them with Grecian sandals and a tribal-patterned dress for a relaxed, stylish look.
Get the Crisscross Wired Earrings tutorial here.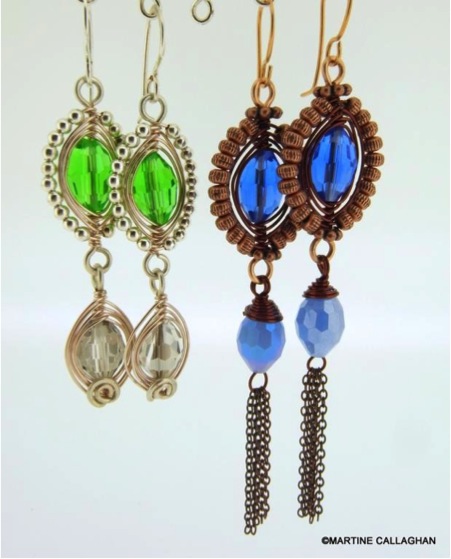 Photo via Crafsty member Martine Callaghan
Embellished Herringbone Wire Earrings
These earrings are simply divine and intricate in all the right ways. Try either the drop wire-wrapped variation or the drop tassel variation. The latter is reminiscent of the popular fringe trend, perfect for a retro vibe.
Get the Embellished Herringbone Wire Earrings tutorial here.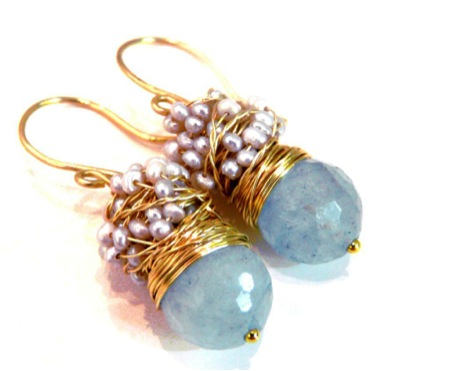 Photo via Bluprint member AgaDesigns
Cluster Earrings with Twisted Wire
Make a statement with these eclectic wire-and-bead earrings. Dress them up or down by swapping other wardrobe pieces out. You'll find yourself constantly reaching for this pair.
Get the Cluster Earrings with Twisted Wire tutorial here.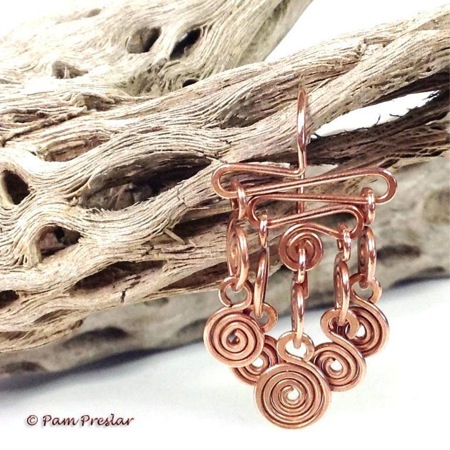 Photo via Bluprint member Pam Preslar
One-Wire Chandelier Earrings
For an elegant accent, sport DIY chandelier earrings. Paired perfectly with a little black dress or your favorite pencil skirt, this pair will amp up the style factor in an instant. Plus, the novice technique to make these earrings only requires one type of wire.
Get the One-Wire Chandelier Earrings tutorial here.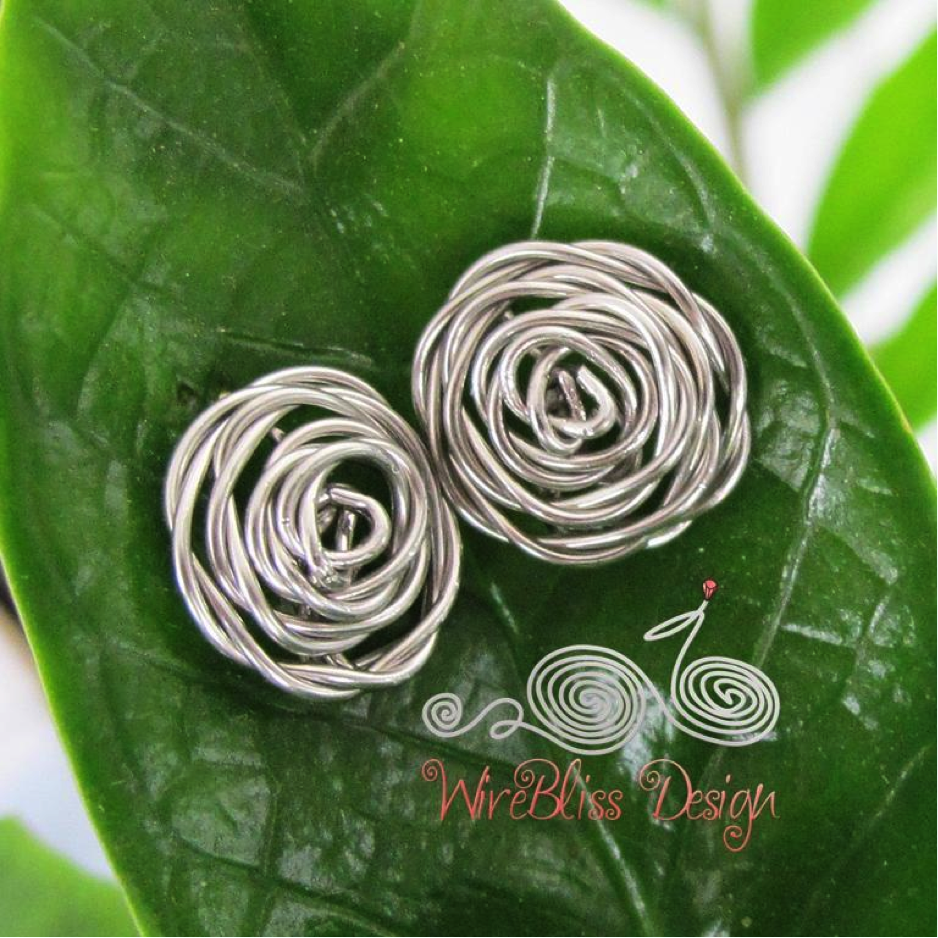 Photo via Bluprint member WireBliss
Wire Wrapped Rose Earrings
Not a fan of long or dangly earrings? These earrings are right for you. They should not dangle far past the bottom of your lobe and are very much like big rosette studs but with an extra cool wire design.
Get the Wire Wrapped Rose Earrings tutorial here.
Are you now wired for new earrings? How are you going to wear your wire earrings, and how does this earring style inspire you? Share your photos and experiences in the comments below. Check out these tutorials and more on Bluprint.
About the author:
Christine is a soon-to-be graduate of West Chester University with a Bachelor of Arts in English-Writings and minor in Theatre Arts. She is a contributing writer at CraftFoxes, works with special-needs children, and co-operates a gift basket business with her mother. Aside from aspiring to be a full-time creative writer and mermaid, she is a vintage-hoarding, Disney-loving twenty-one-year old obsessed with coffee, indie folk music, and romance. For more quips and ramblings, visit her personal poetry blog, Cat Circa 1920, or on CraftFoxes.