This recipe for how to make thick pancakes of staggering height is like a first-class ticket to brunch superstar status.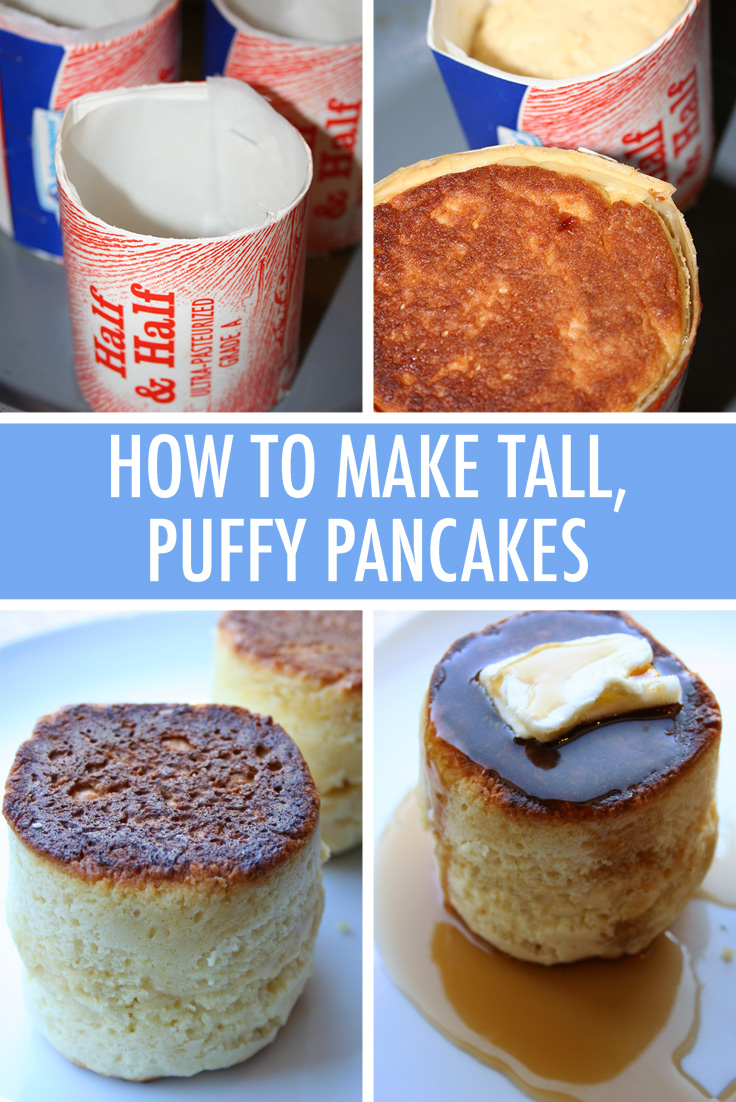 Photos via CakeSpy
These tall, puffy and thick pancakes aren't difficult to make: As this viral video teaches, it's simply a matter of cleverly containing the batter and cooking it low and slow.
We've borrowed the method, combining it with classic pancake recipe, to create truly a wow-worthy breakfast food.
The finished thick pancakes have an intriguing texture that's a cross between a pancake and a crumpet. It still has that delicious, classic pancake flavor. Everyone will be clamoring to know your sweet kitchen secret!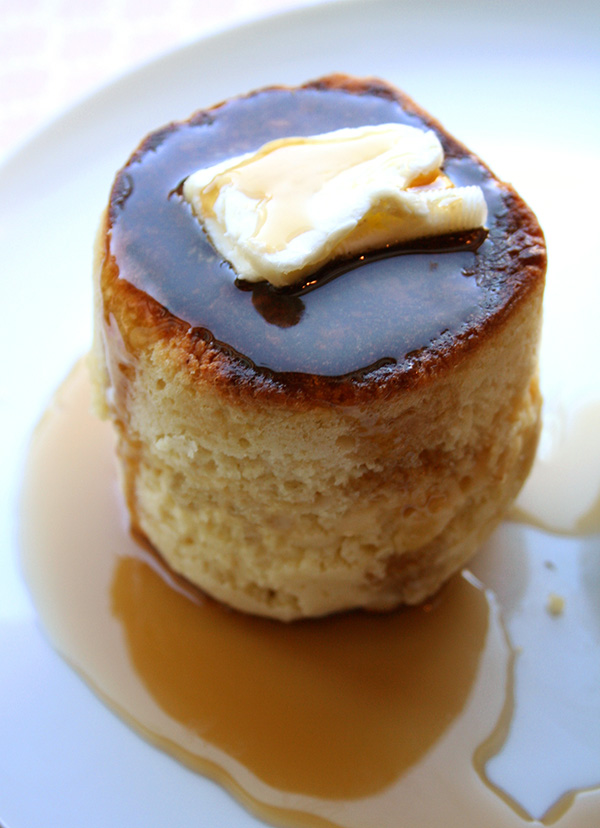 How to make thick pancakes
Method adapted from Hey! It's Mosogourmet!
Yields three pancakes (recipe can be doubled).
Ingredients:
1 cup all-purpose flour
2 teaspoons baking powder
2 tablespoons sugar
1/2 teaspoon salt
1 large egg
1/2 cup milk
1 teaspoon vanilla extract
2 tablespoons butter, melted and slightly cooled
Supplies:
An empty milk or cream carton, either half gallon or quart size
Parchment paper
Non-stick spray or vegetable oil, for cooking
An ice cream scoop
The setup
Step 1: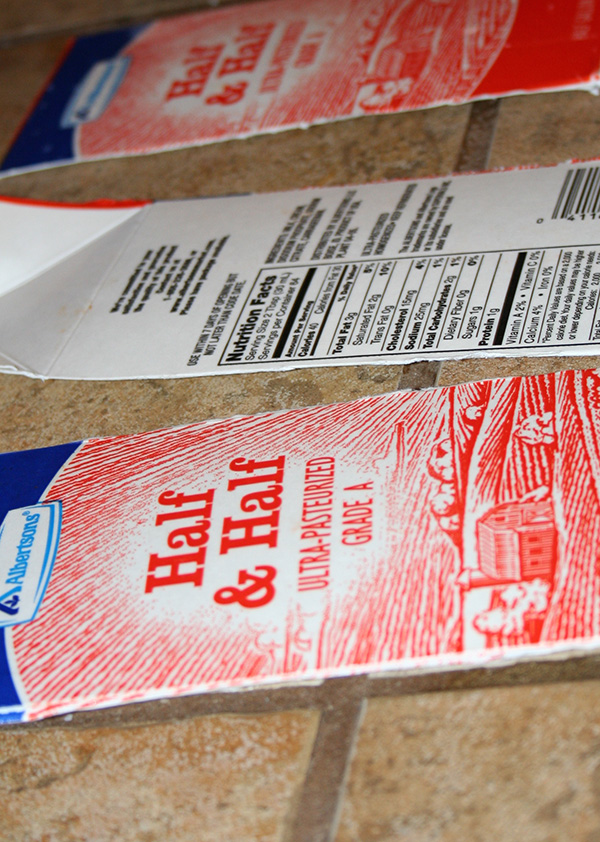 Cut the milk carton open. Divide it into four separate parts vertically, so each side of the carton becomes its own piece. Discard the bottom of the carton. If your carton has a spout on one side, discard that side. You need three panels.
Step 2:
Cut a sheet of parchment paper to fit each of the strips of board.
Step 3:
Form each strip into a circle, with the parchment paper on the inside. Staple together, aligning the "seam" of the staple on the outside, so that the smooth side of the staple faces in.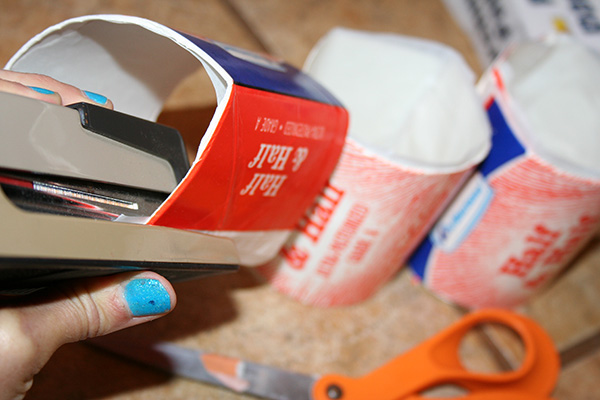 Step 4:
Spray the insides of these cylinders with non-stick spray. Grab a pan that is large enough to accommodate them.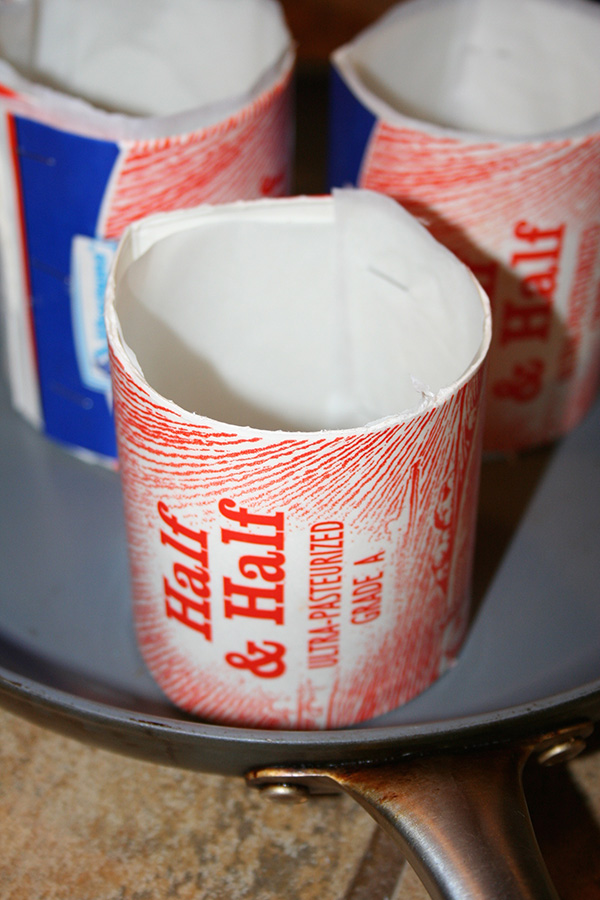 The recipe
Step 1:
Combine the flour, baking powder, sugar and salt in a bowl. Mix with a whisk.
Step 2:
Beat the eggs and milk or half and half together in a bowl. Stir in the vanilla. Add the melted butter to the mixture, and whisk to combine.
Step 3:
Pour the milk mixture into the flour mixture, and stir just enough to get everything moistened (a few lumps and bumps are fine). You might be tempted to use a whisk, but you'll have to switch to a spoon; it will be thick.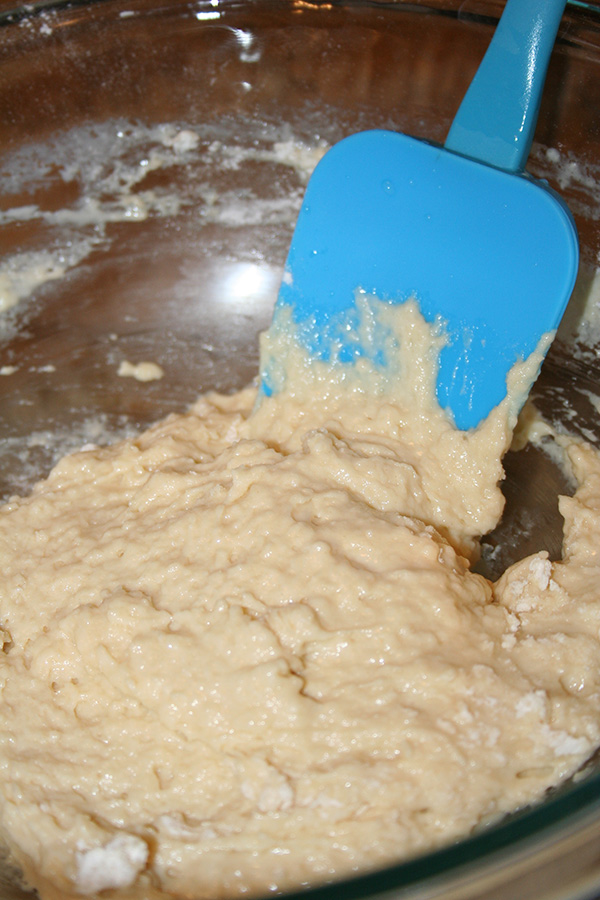 Step 4:
Generously spray your griddle with non-stick spray or spread with vegetable oil. Heat over medium-high heat until the surface is hot (drop a tiny bit of batter on the surface to test — if it begins bubbling, the surface is heated enough to begin).
Place your circular cutouts on the griddle.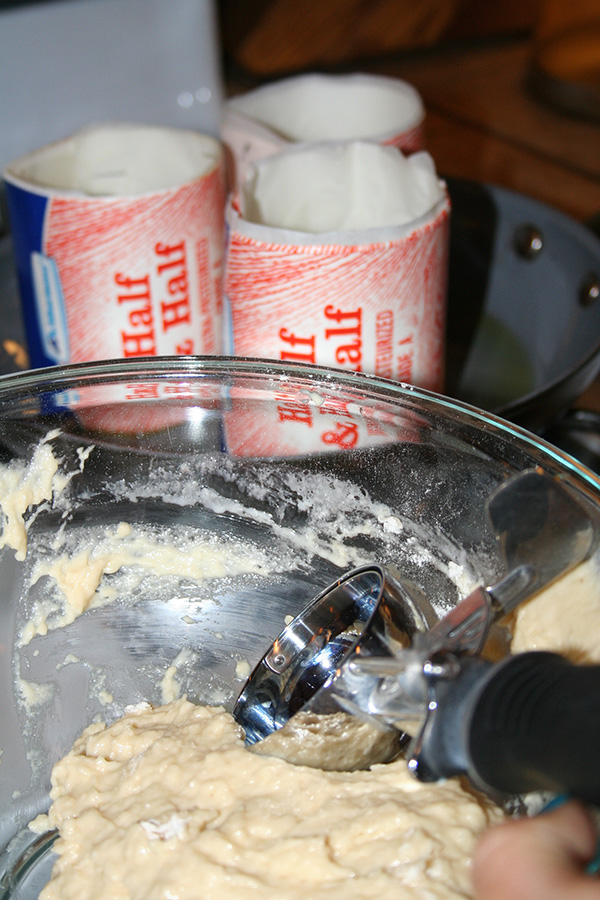 Step 5:
Using an ice cream scoop, spoon one scoop of batter into each circle. Divide any extra batter evenly between the circles. They will not be full to the top.
Reduce heat to medium-low, and let the pancakes cook for 10 to 15 minutes, flipping when the bottom is browned.
Step 6:
Flip, and let them cook on the second side for slightly less time than on the first. It's OK if they don't completely sink to the bottom once flipped. They will still benefit from the heat.
Note: Once the time is up, you can remove them from their wrapping and let the bottom brown a little bit in the residual heat of the pan.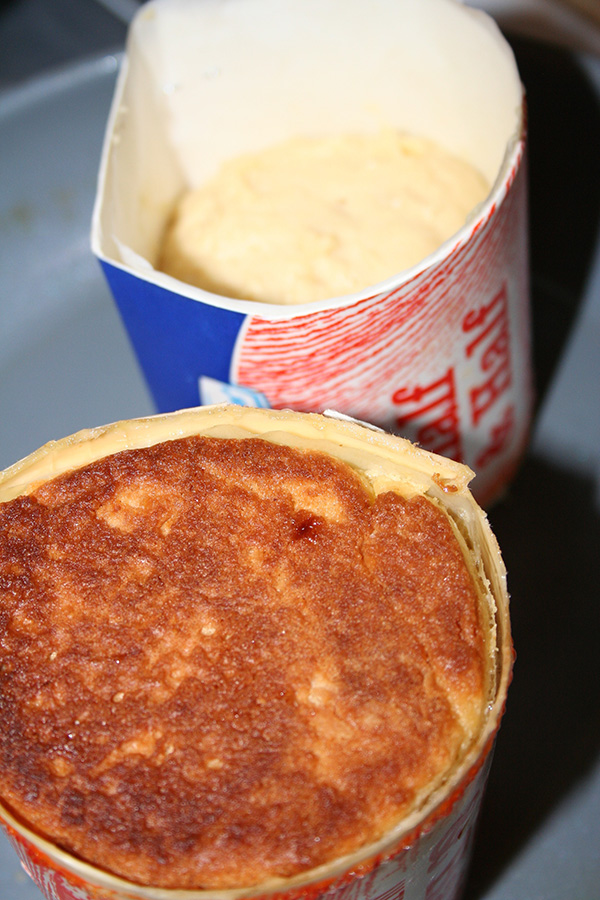 Step 7:
Remove from heat. Remove the cardboard wrapping and remove any parchment that may have stuck to the sides.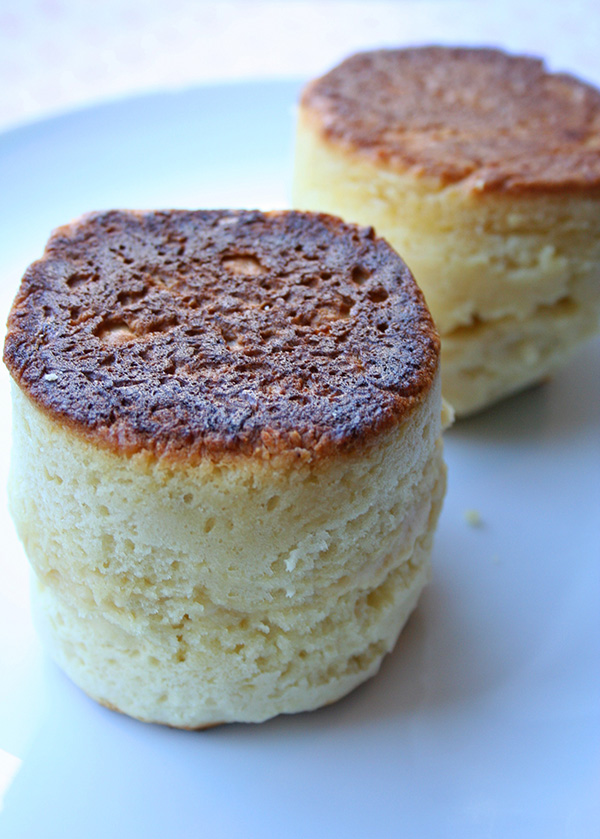 Enjoy warm — and with a bit of syrup!
Recipe notes
It might be tempting to make tall pancakes by putting all of the batter in one cup. However, it doesn't quite work that way. If you try to scoop too much batter into one cup, when you flip it, it will be too heavy and the bottom will drop. The pancake will still taste fine, but it won't be quite as pretty. For best results, do not use too much batter in each circular form.
You can control the height and thickness of your pancakes! If you prefer slightly shorter (like crumpet height), make the circles as wide as you can. If you prefer taller pancakes with a smaller radius, make the circles smaller.
You can use this method with your favorite pancake recipe. Reduce the milk or liquid in the recipe. You can do this by adding the liquid a little at a time, until your batter is thick enough to hold its shape somewhat (it isn't pourable) but soft enough to be spooned into your circles.