Swiss Meringue Buttercream can be very intimidating; cooking egg whites and double boilers can be time consuming and frustrating. But don't fret, I have a solution for you!
Here is a recipe for a no-cook Swiss Meringue Buttercream. It is made a little differently than real Swiss Meringue Buttercream but it tastes great, holds up well and unless you are serving it to French pastry chefs, you will have very happy customers! Though for an in-depth tutorial on how to make real Swiss Meringue Buttercream check out Joshua John Russell's Bluprint class Modern Buttercream.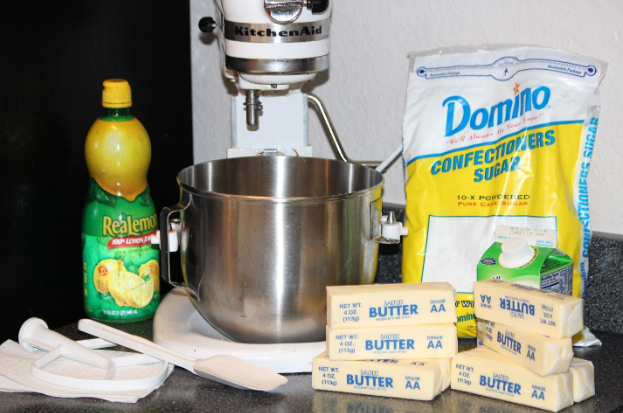 Before jumping into the recipe, did you notice that lemon juice snuck into the picture above?
This is because of a great tip I learned that has saved me lots of frustration. You might already know that grease and egg whites don't mix; if you get even a small amount of grease in your egg whites they will not whip up correctly and your buttercream may fall apart. The solution: lemon juice! Pour about ¼ cup of lemon juice onto a paper towel and wipe the inside of the bowl, the spatula and the beater with lemon juice. The flavor of the lemon juice does not change the flavor of the buttercream. The lemon juice cuts the grease and you are ready to begin, knowing you have lessened your stress level a little.
Note: You might have noticed that I use salted butter: this wasn't an accident. I know many pastry chefs like to control the amount of salt in their recipe, or not add it at all, but I have found that the addition of salted butter helps enhance the flavor and my clients love it! So give it a try and see what you think.
Swiss Meringue Buttercream (No Cook Recipe)
20 oz. Powdered Sugar
4 oz. pasteurized egg whites
2 tsp. vanilla
2 lbs. butter (the real stuff)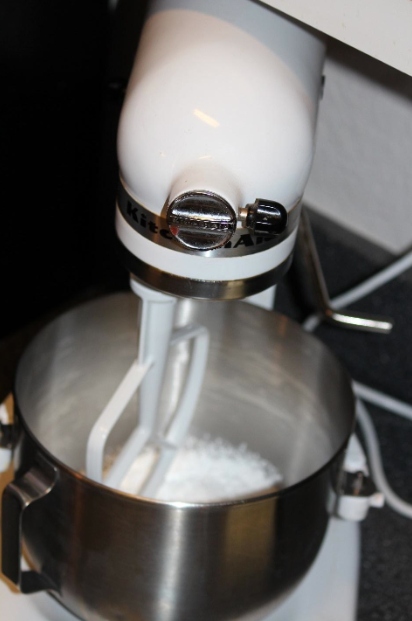 Mix powdered sugar, egg white and vanilla in your bowl until combined.
Once combined, turn up to high and beat for 8 minutes.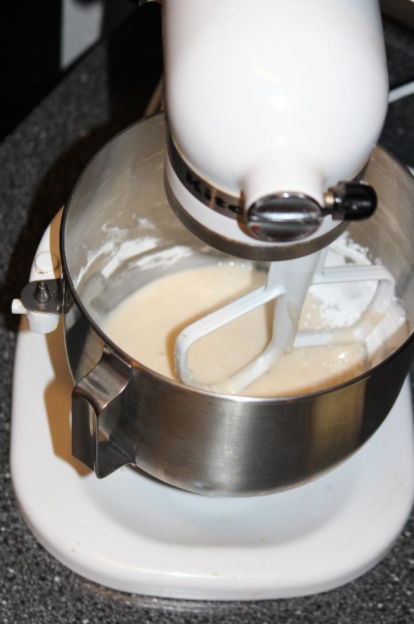 Your mixture will get a little thicker, but will not turn into a fluffy meringue. This is okay!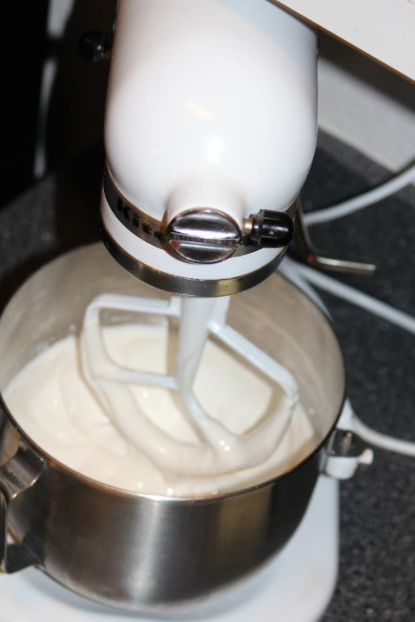 After 8 minutes it is slightly more white, but not thick and fluffy.
Scrape the sides, then turn back on to the slowest setting.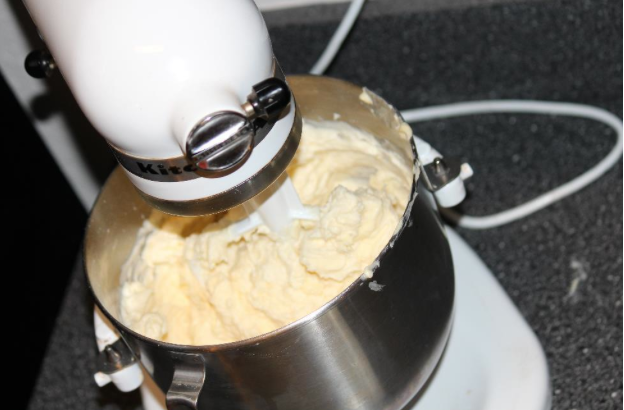 Add the butter by breaking the it into small chunks and slowly adding it piece by piece to the mixture. The consistency will get clumpy and funny looking, but just keep going.
Once all of the butter is incorporated, turn the mixer back on high and beat for another 8 minutes.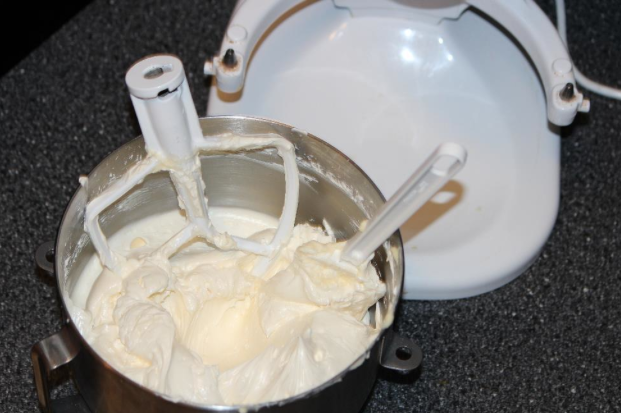 You now have delicious Swiss Meringue Buttercream! This buttercream holds up well in warm conditions and is soft and smooth. It can be refrigerated for up to 2 weeks and you can add colors or flavorings to make a delicious work of art!
In case you missed it learn how to color modeling chocolate and come back to the Bluprint blog tomorrow to see sculpted dog cakes.