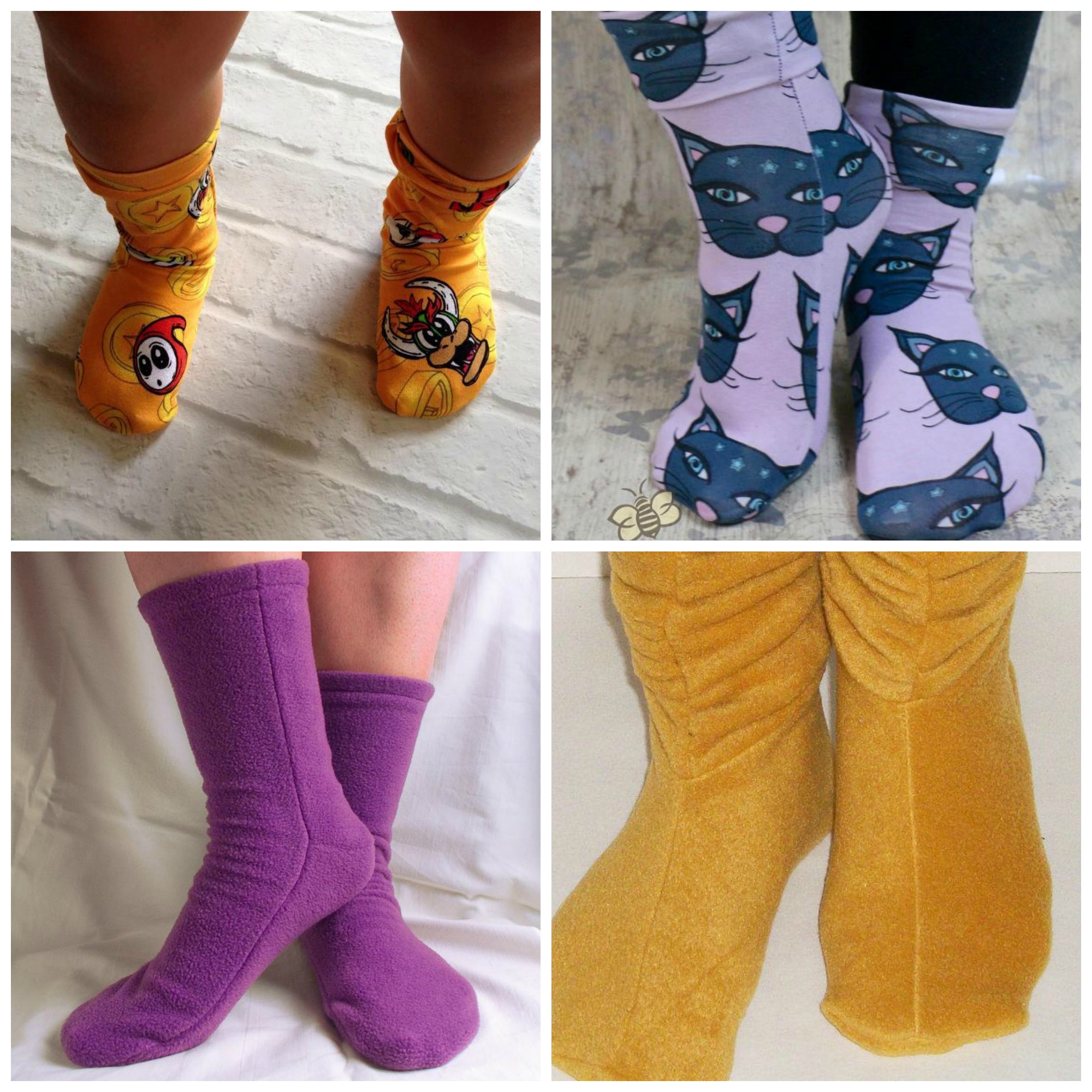 We're all looking for a few quick, instant-gratification projects, aren't we? Socks are perfect for a quick sewing project that you can knock out in a few hours. Not only are socks easy, they're also inexpensive to sew. With just a few thrifty tricks, you can figure out how to make socks that are cozy, comfy, and easy on your craft budget.
Whether you're making your own pattern from a pair of socks you already own or using a drafted pattern, here's how to make your own socks.
Materials
Fabric
When you're choosing materials for making socks, the key is stretch. Stretch ensures the sock stays put and forms to fit your foot. Woven fabrics just won't work here.
The ideal sock fabric will stretch both horizontally and vertically, giving you plenty of room to wiggle those toes. A knit fabric with some nylon in it is ideal. You can also look for cotton-polyester blends to provide more stretch.
The great thing about socks is that they don't require a lot of fabric. If your sewing budget is tight, consider upcycling old T-shirts into socks. You can even upcycle a shirt that has bleach stains and holes in it; just work around those yucky spots when you're cutting the sock.
Sewing machine vs. serger
A serger is a great choice for sewing with knit fabrics, of course. But you don't have to own a serger to sew socks. With just a few tricks, sewing machines can create seams that are just as sturdy as those created with a serger.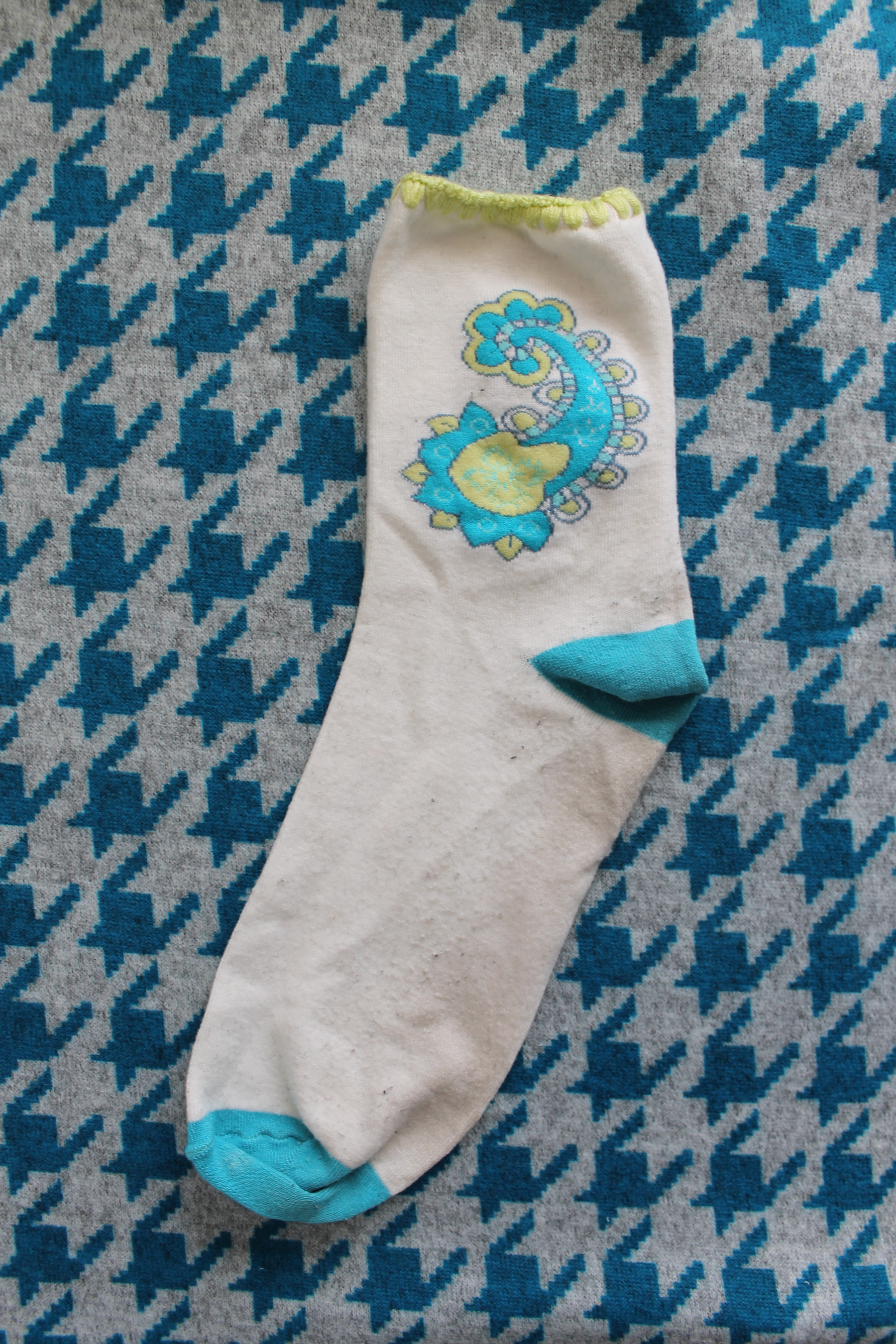 Making your own sock pattern
If you have a sock that you really love, you can create your own sock pattern. Simply place the sock on top of your chosen knit fabric, then trace around it, leaving a 1/2″ seam allowance around the entire sock. Cut it out, then seam it. If the cuff seems too slouchy, you can also add some elastic around the top.
If the idea of a seam running down the front of your sock bothers you, another option is to place the front of the sock on the fold of the fabric, eliminating that front seam. You can create side seams on the sock, too, by simply changing the way you place the socks on the fabric. You may want to experiment with different positions before you settle on the one that's most comfortable for you.
Using a patterns
If you'd prefer using a pattern for your sock instead of drafting one yourself, check out these fun socks from our Craftsy designers.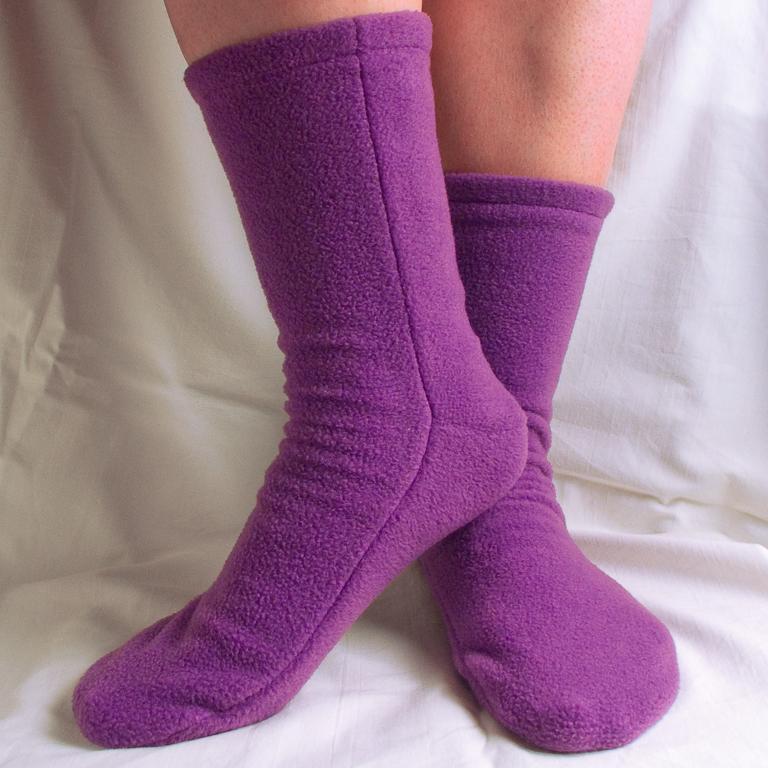 Photo via Pattern and Design Farm
1. Fleece Socks
This pattern includes multiple sizes to fit everyone in the family. The pattern is specifically designed for fleece fabric for the ultimate warm accessory on chilly days and nights.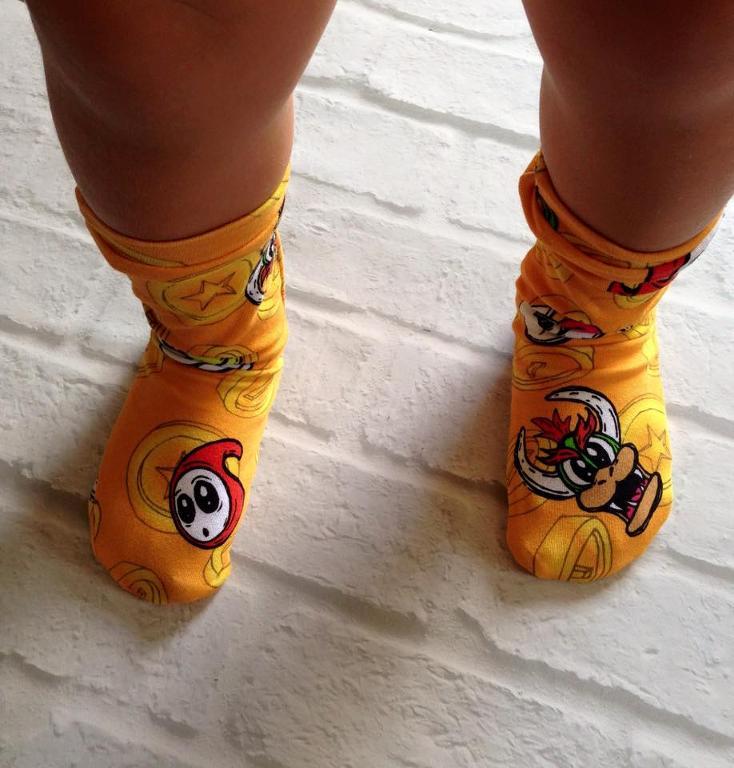 Photo via SpotOnYouPatter
2. SockUmms
These cute little socks are designed for any little one from newborn to 4 years old. The designer also offers an adult SockUmms pattern in case you want to make a pair for yourself, too!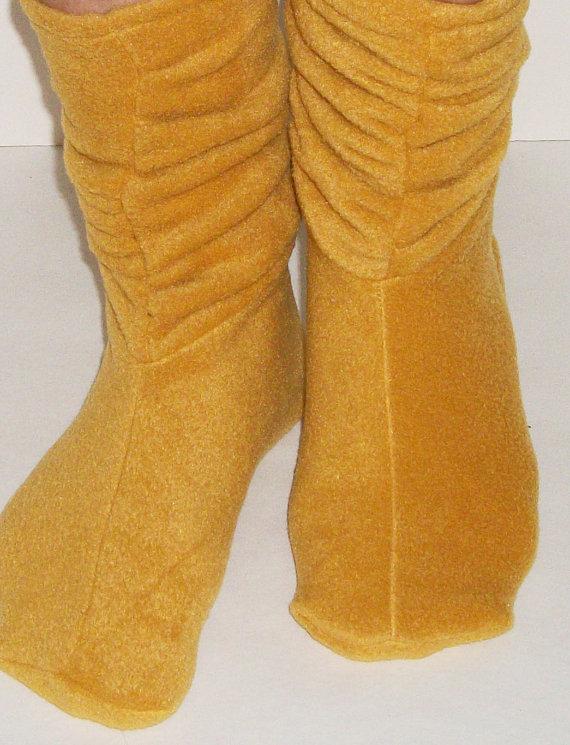 Photo via DorindaD
3. Slouchy Fleece Slipper Socks
Some socks are just meant for lounging around the house, and that's definitely the case with these cozy slipper socks. Of course, they can also be worn with shoes. The best part is that the designer says they can be sewn in less than an hour.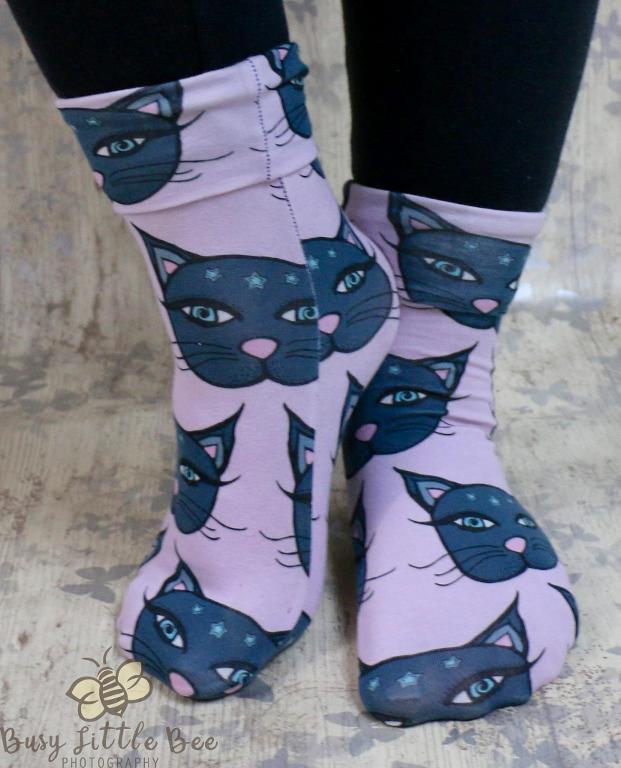 Photo via Saskia Smith
4. Going Rogue Women and Men Socks
There are plenty of options to customize this pattern. Choose an optional heel for the perfect fit, try French seams, and customize the leg length of your pattern. You can even make leg warmers if you'd like!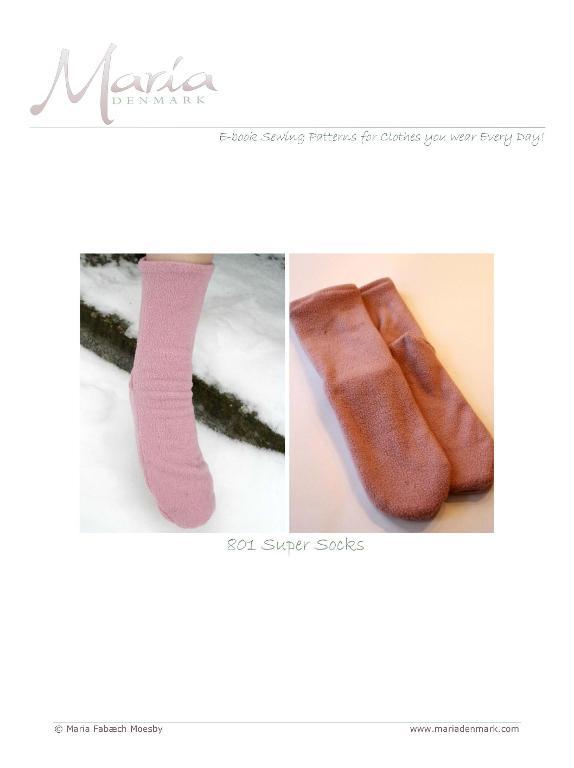 Photo via MariaDenmark
5. Super Socks
Make a simple pair of socks for everyone you know! This pattern comes with plenty of different size options, as well as step-by-step photos to help you with the tricky parts of the instructions.