Making sugar flowers is easy. But, if you want to graduate to the next level of cake decorating and learn how to make realistic sugar flowers, you're going to need some pointers and practice. We're here to help!
<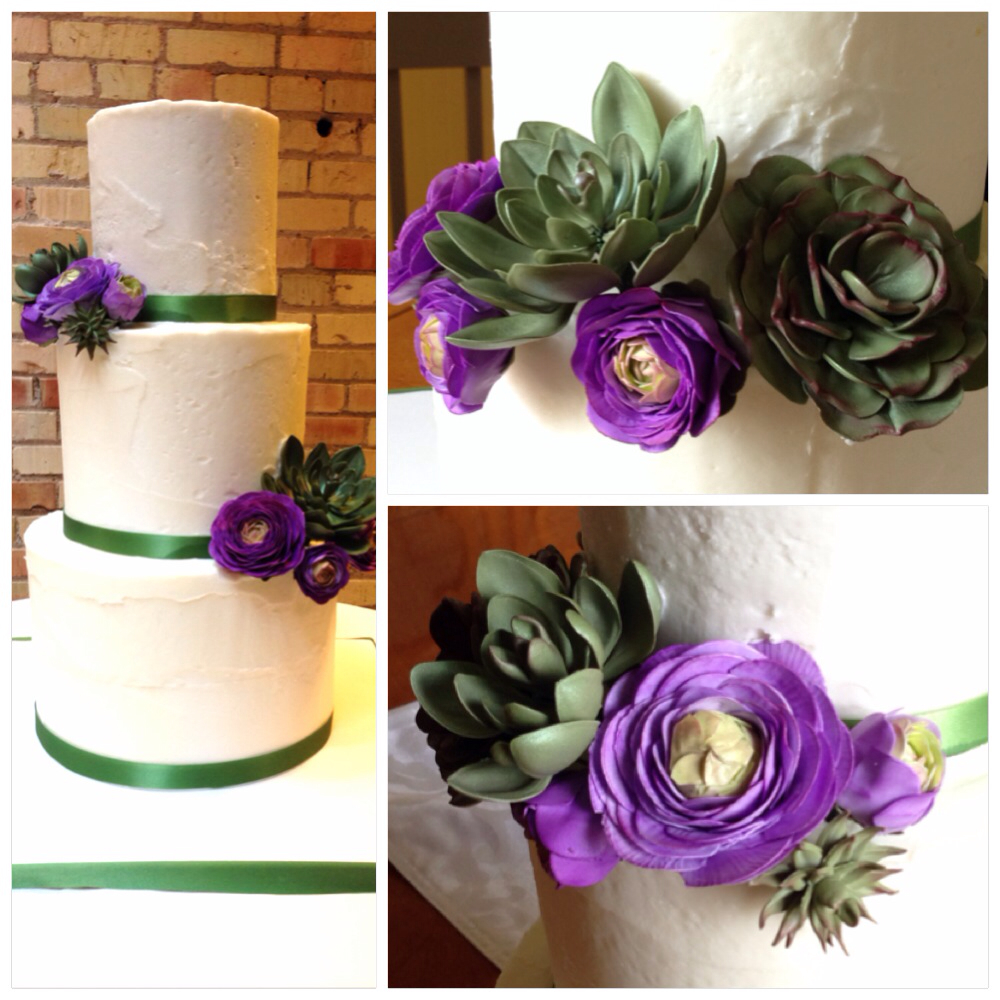 Succulent and Ranunculus Celtoots
Happily, Craftsy has a new course to help you hone your skills, Mastering Modern Sugar Flowers. Taught by instructor Nicholas Lodge, an internationally renowned sugar artist, this course will increase your confidence and skill in creating lifelike sugar flowers. Including step-by-step tutorials on ranunculuses, dahlias and succulents, you'll be creating fresh, fascinating sugar flowers in no time!
Learn how to make realistic sugar flowers with these 5 tips!
These will put get you on a great start to what promises to be a fabulous floral journey!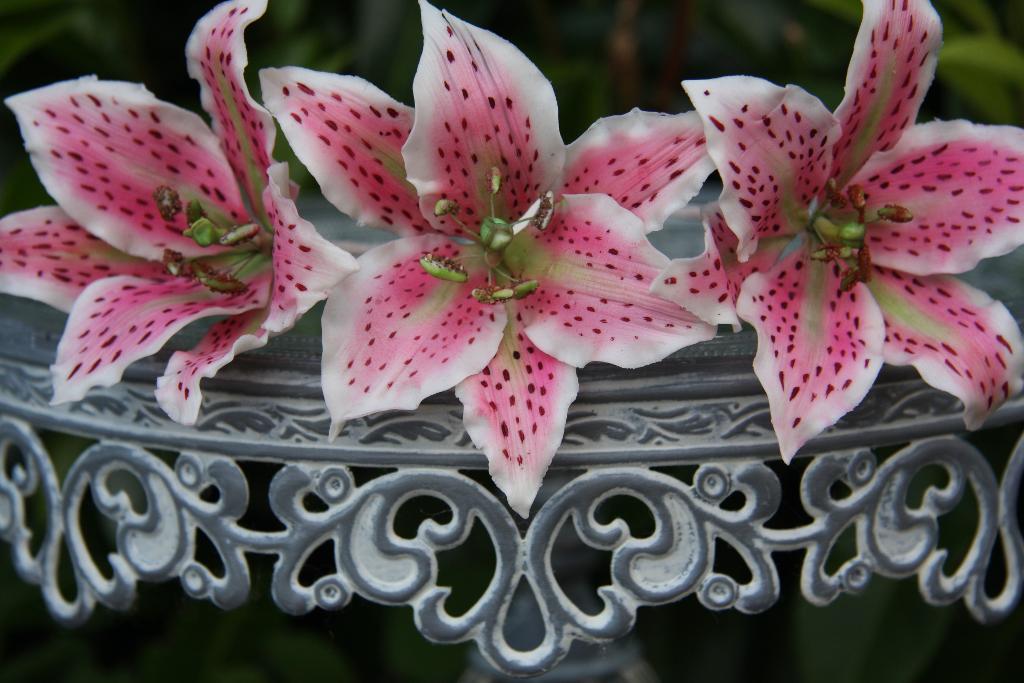 Oriental Lilies via Bite Me Bakery
1. Create lifelike colors
The colors of nature are not going to be replicated with a drop of two of liquid food coloring. For a more realistic effect, you're going to have to get creative with your color.
Perhaps it's mixing custom colors to mimic the delicate pink of spray roses or the vibrant yellow of daffodils. Or maybe it's expertly mixing the colors to leave light marbling or color variations.
The fun doesn't stop with mixing color into your sugar dough, though. Continue to use color by adding hand-painted details. For instance, the pretty pink centers and dark pink dots make the flowers pictured above recognizable as lilies, and the slight color variation, such as light green toward the center, make them passable as the real thing.
Need more tips on coloring? The Craftsy course Handcrafted Sugar Flowers contains many a helpful tip on mixing realistic colors for a convincing floral effect.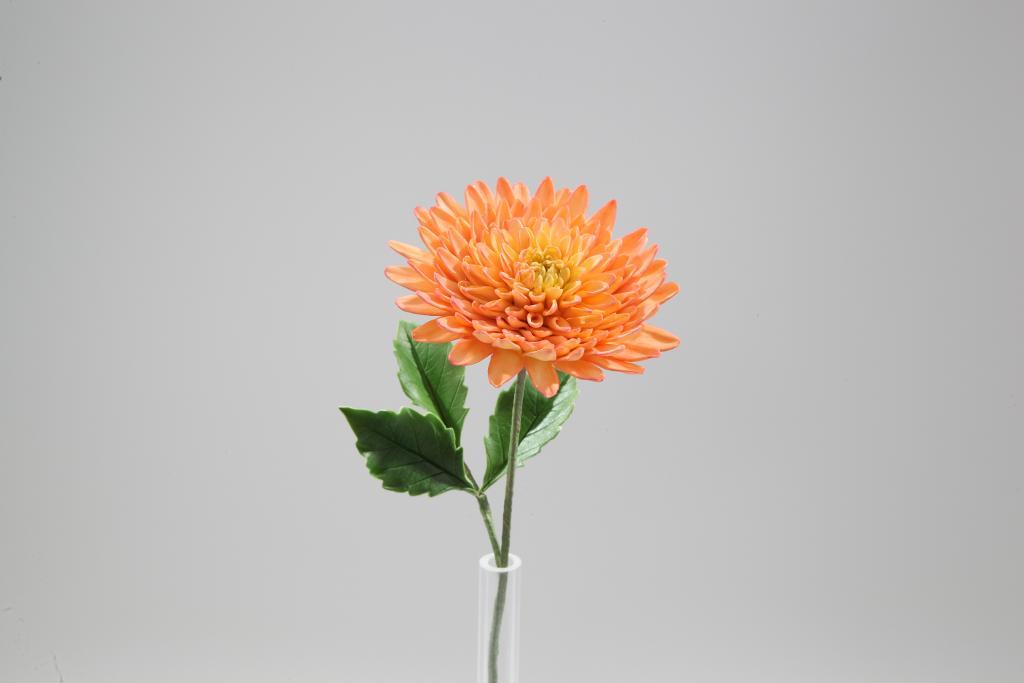 Dahlia Sugar Flower via Bluprint class Mastering Modern Sugar Flowers
2. Add dimension
Flowers aren't flat; they are composed of many delicate layers of petals. To transform your flowers from mere motifs to lifelike blossoms, layer petals and gently mold each one so that it has a realistic shape.
The combined effect of many shaped petals on one stem can be stunning, as seen in the dahlia sugar flower pictured above, one of the many projects from Mastering Modern Sugar Flowers.
The dimension can be further accented with the use of wire, but don't forget to remove it (or the flowers) before serving.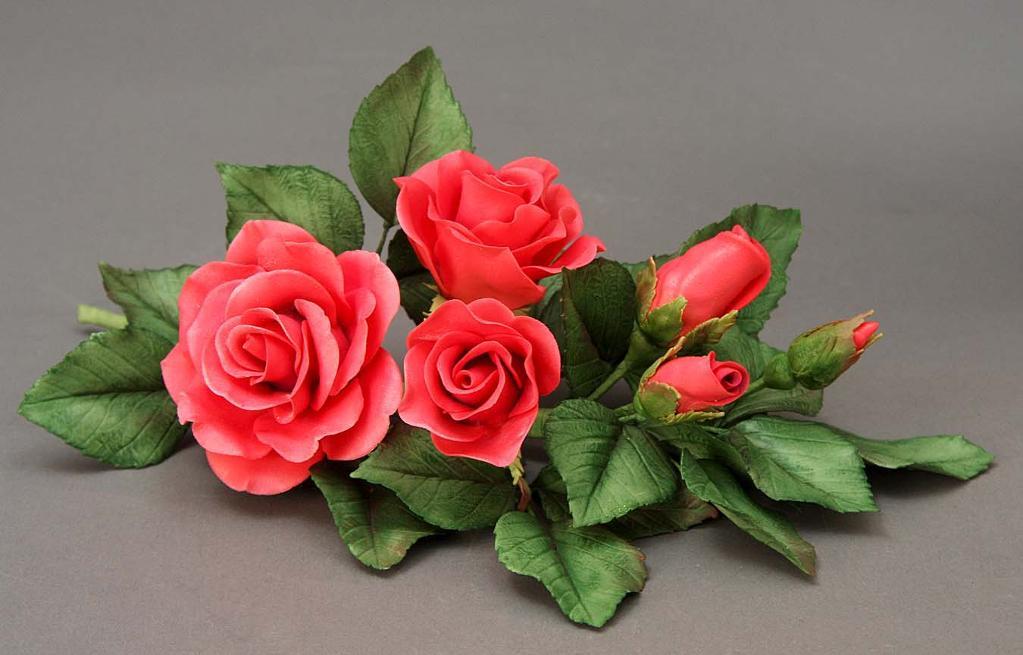 3. Use tools for texture
Adding texture to the individual leaves and petals will make your sugar flowers breathe life. Experimenting with different techniques of rolling, cutting and ruffling can add texture to your finished flowers, be they hydrangeas or roses.
Using cutters and veiners, you can create delicate texture on individual petals for a stunning finished effect, beautifully illustrated in the above photo of finished rose sugar flowers with stunning textured green leaves.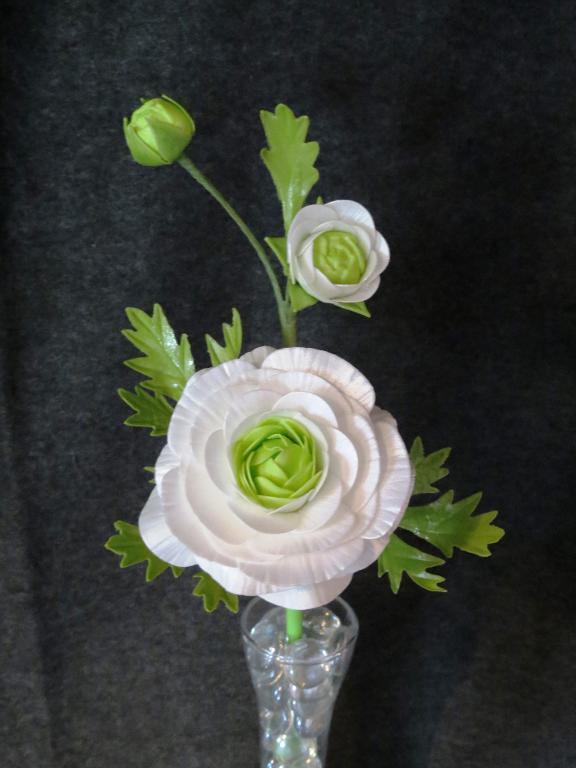 White Ranunculus via Queen Zoya
4. Bring it to life with dew
Shiny drops of dew. The glisten of the sun across a leaf or petal. Is it possible to replicate these beautiful natural effects in sugar form? Sure it is! You just need to add a little luster.
Pearl dust lightly brushed on the flower can give it a dewy, fresh finish. It's little details like this that can take your flowers from lovely confections to resembling just-picked perfection.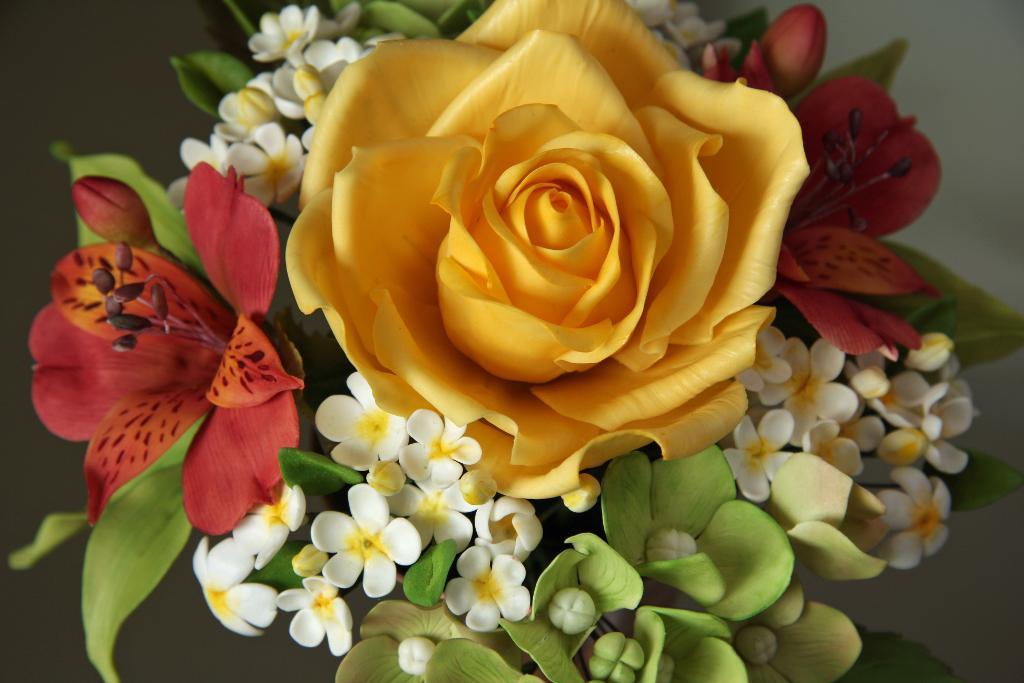 Filler Flowers & Hydrangea via Bite Me Bakery
5. Fill in the gaps
A florist wouldn't simply put a blossom in a vase and call it good; they'd add filler flowers to round out the arrangement. Follow suit by adding a variety of filler flowers, like the above pictured sugar hydrangeas, and extra leaves to your sugar flower arrangements.
Not only will these supporting design elements make the main blossoms more prominent, but it has a realistic, artfully arranged look.
Be persistent and practice often, and soon you'll know exactly how to make succulent sugar flowers that bring your cakes to life!
For some free sugar flower fun to get you started? Then check out this tutorial from Bluprint blogger Wendy McGowan on how to make sugar flowers.
Do you have any tips for making sugar flowers more realistic?