Popovers are airy rolls that are just as much fun to bake as they are to eat. It is a balloon-like roll with a crisp, buttery exterior and a tender, eggy interior. Many people don't make them at home because the perception is that you need a specialty pan to bake them. Fortunately, this isn't true. Keep reading to find out how to make popovers in a muffin pan and bake up a batch today!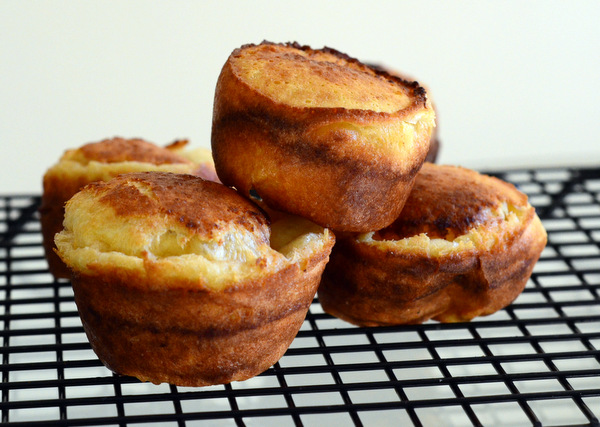 Discover the secrets to fast, homemade bread every day!
From sophisticated baguettes to hearty boules, learn how to make the perfect bread for every occasion with these HD video lessons. Enroll Now »
What are popovers?
The popover is the American version of Yorkshire pudding, which dates back to 17th century England. The popover might have a long history, but it is a very simple recipe. It is made with just milk, eggs, flour and salt.
About this popovers recipe
Cheese, herbs and other ingredients can be added to flavor the popovers, but you can never go wrong with the basic recipe, which can be paired with savory dishes just as easily as it can be with sweet spreads. 
The ingredients are all mixed up in one bowl, much like a pancake batter. Once the batter is prepared, you can set it aside to prepare your muffin pan.
To prepare the muffin pan, you will need to place a small quantity of butter in each cavity (this recipe makes 6), then place the pan in the oven. While in the oven, the butter will melt and the pan will preheat. The combination of the hot pan and the hot butter jump-starts to baking process and ensures that your popovers will bake properly. The butter also adds a delicious flavor to the rolls. If you are feeling bold, you can use bacon fat instead of butter for a more savory popover.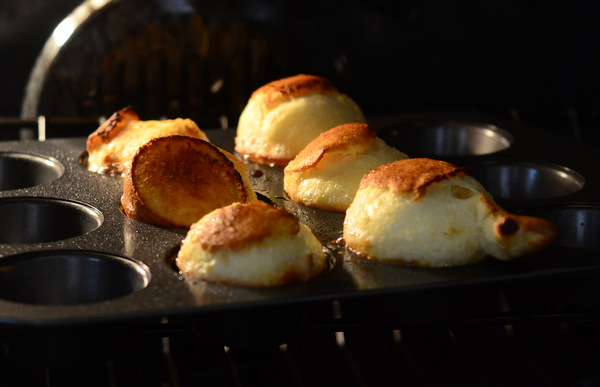 The popovers will puff up impressively in the oven. They tend to "pop" the most during the second half of baking, so don't worry if you don't see any movement initially. Bake the popovers until they are a very dark golden brown. Popovers are always better when they have a crisp exterior, so it is better to leave then in the oven for an extra few minutes if you are unsure they are ready.
Once they're baked, the popovers should be served immediately. They don't keep well, so I only bake a small batch at a time unless I am serving a crowd. That said, they are addictive, so it is a good idea to have an extra on hand for each person at your table.
If you happen to have a popover pan, you can use this same batter recipe in it without changing anything in the directions below. Since popover pans are taller, your popovers will be a bit taller than those made in a muffin pan, but they will taste equally delicious no matter what they are baked in. I don't recommend getting a popover pan if you are only planning to bake popovers once a year, but if you are a popover fan, having a dedicated pan may inspire you to make them a bit more often!
Troubleshooting
Different muffin pans are made from different materials and will cook the popovers at slightly different rates. If your popovers turn out to be a bit denser than you would like and don't have nice hollows in the center, try adding less batter to each muffin cup the next time and making a few more. Smaller, airier popovers are better than taller, denser popovers.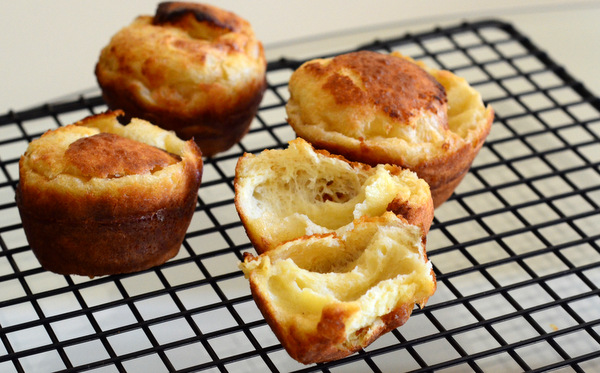 How to make popovers in a muffin pan
Makes 6
Ingredients:
6 tsp (2 tbsp) butter
2 large eggs, room temperature
1 cup milk
1/4 tsp salt
1 cup all-purpose flour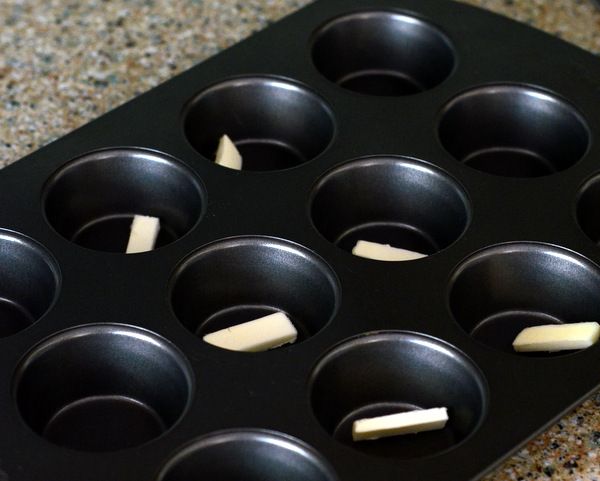 Step 1:
Preheat oven to 425 F. Place 1 teaspoon of butter in each of six cavities of a muffin tin. Set aside.
Step 2:
In a large bowl, beat eggs until frothy. Beat in milk, then add in the salt and flour. Whisk until batter becomes smooth. The batter will resemble thin pancake batter.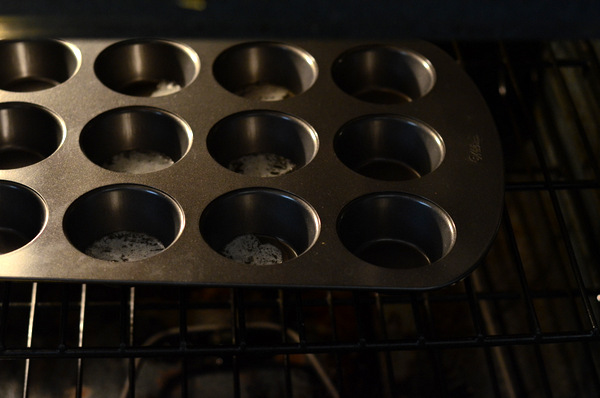 Step 3:
Place the muffin pan in the oven for 3-4 minutes, allowing the pan to heat up and the butter to melt. When you pull the pan out of the oven, quickly divide the batter evenly into the buttered muffin cups. 
Step 4:
Bake for 25 minutes, until popovers are dark golden brown. Serve immediately.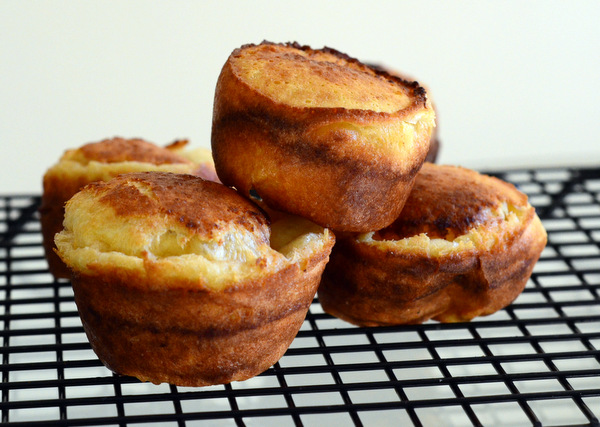 Discover the secrets to fast, homemade bread every day!
From sophisticated baguettes to hearty boules, learn how to make the perfect bread for every occasion with these HD video lessons. Enroll Now »