Big, bold statement jewelry is an enduring trend we can't get enough of, and it's hotter than ever this season. Colorful polymer clay beads are a fun way to achieve this look, and the best part is, making them is incredibly easy and very inexpensive. 
Read on to enjoy a FREE step-by-step tutorial for how to make polymer clay beads!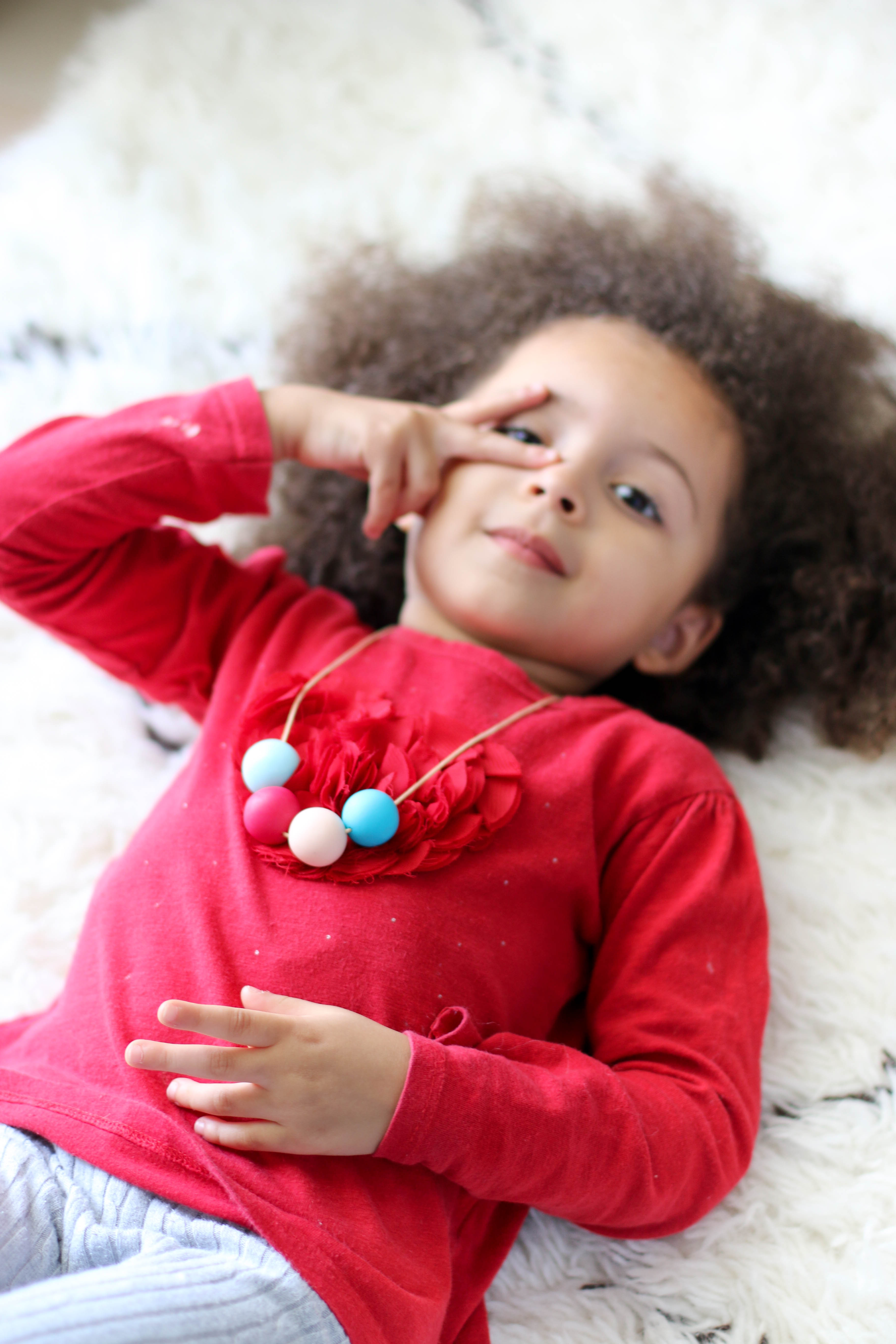 Jewelry Making for Beginners: Top Tips From the Pros
Dive into jewelry making with expert tips and inspiring photos!Get My FREE Guide »
How to make polymer clay beads
Notes:
My experience has been that if I use a toothpick or bead making tool, my beads always end up with dents, or the hole wasn't perfect and I had difficulties threading the waxed cotton thread through. That's why I wanted to share a better method, which is the "electric drill method." It is a bit more work, but trust me, the holes are very accurate and everything will look much nicer.
This process is so simple, you can even include the kids! If you plan on creating these polymer clay beads with child, I recommend you prepare the clay by kneading it before you let your child shape it. It's different from playdough, at first it is very hard and brittle, but it will soften after kneading.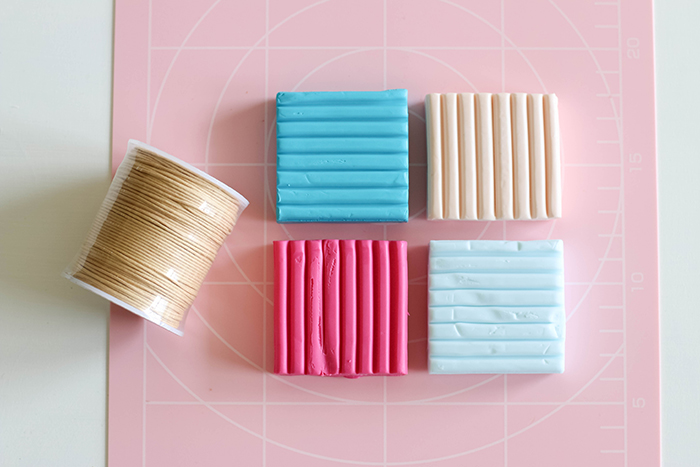 Materials:
3-4 colors of Sculpey polymer clay (combine colors to your liking)
Waxed cotton thread
Electric drill with a 1/8″ drill bit (recommended), or a bead making tool/toothpick
Baking sheet
Parchment paper

Step 1:
Begin by taking a small chunk of clay off the block and condition it in between your hands until it is soft and pliable. Create a clay bead with the small piece of clay you just conditioned — the easiest way to do that is in between the palm of your hands.
Step 2:
Once you have all your beads rolled out, transfer them to a parchment covered baking sheet. Preheat your oven to 230 F. Once the oven is hot, slide the sheet with beads carefully in, making sure they don't touch each other, and bake them according to the clay directions. (I baked mine at 230 F for 30 minutes.)/p>
Step 3:
Let the beads fully cool (about 20-30 minutes) before you move on to drilling the holes.
Step 4:
Hold one bead securely in between your fingers, and hold the drill in your other hand.
Step 5:
To make your necklace or bracelet, string all your beads onto the waxed cotton cord in whatever pattern you wish. Tie the necklace with square knots on the back or attach a closure, and you are finished!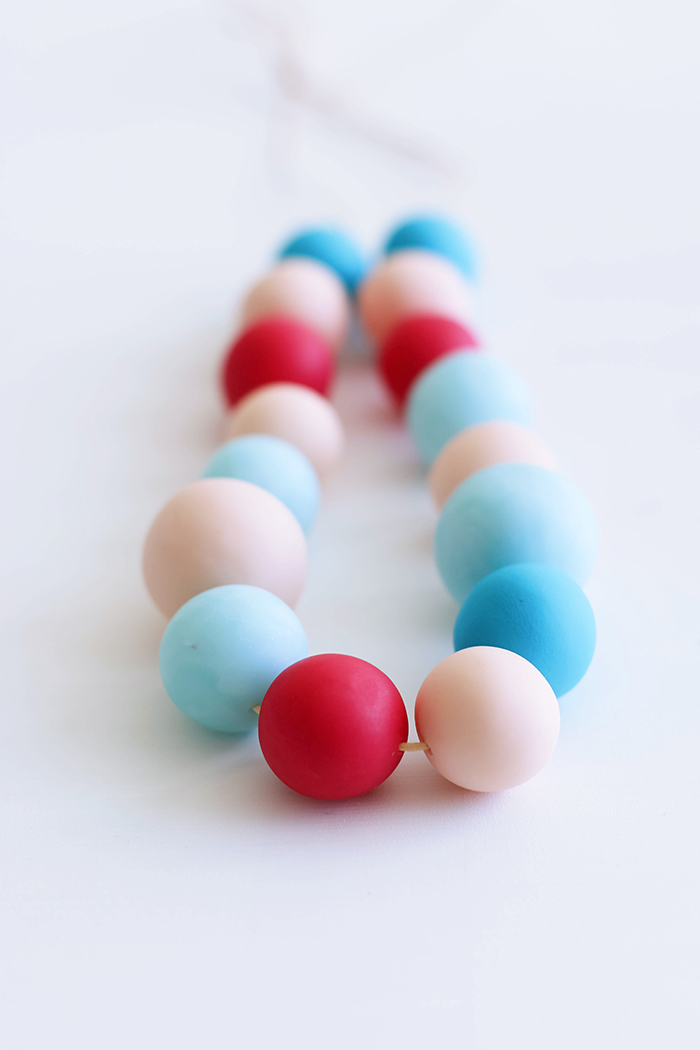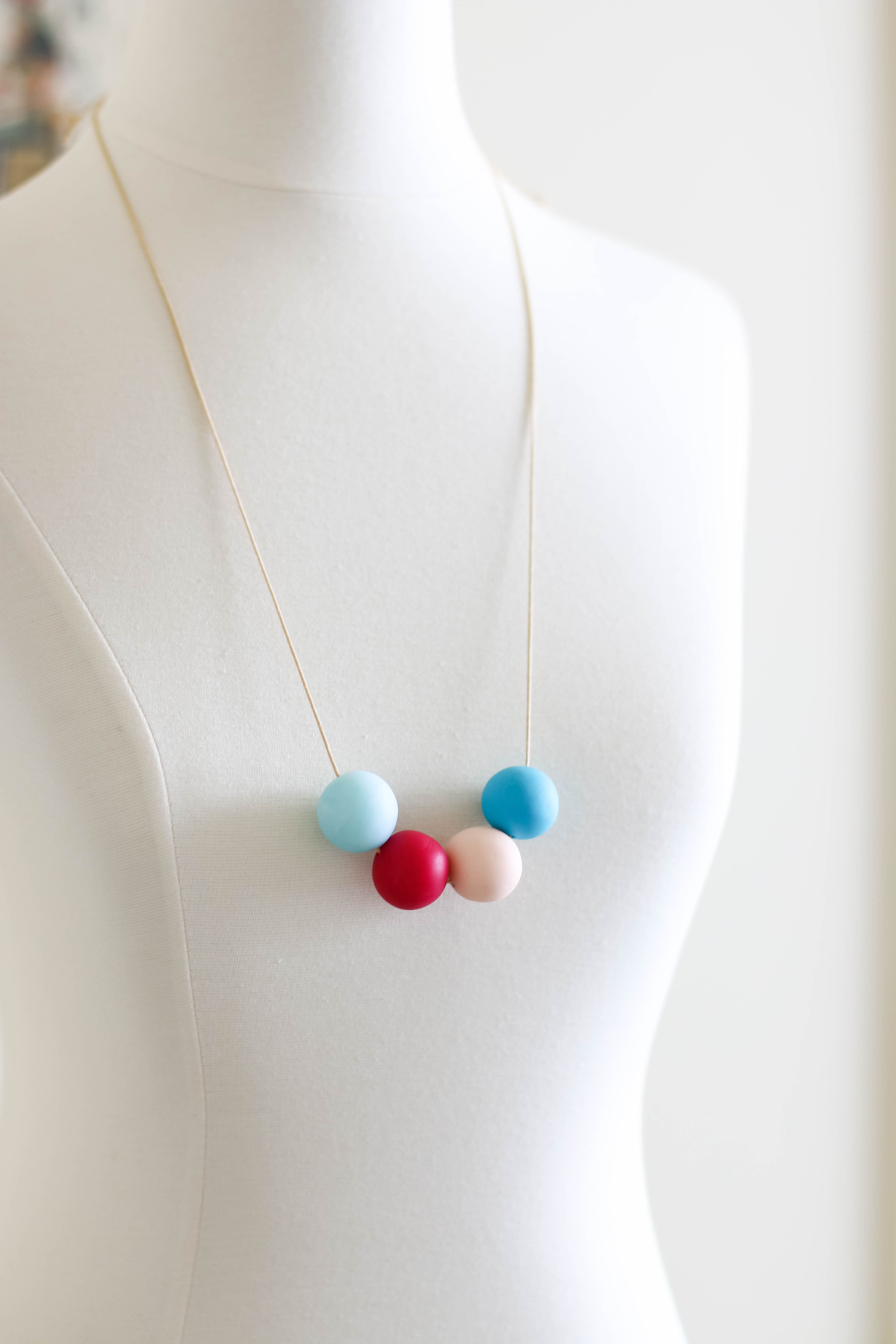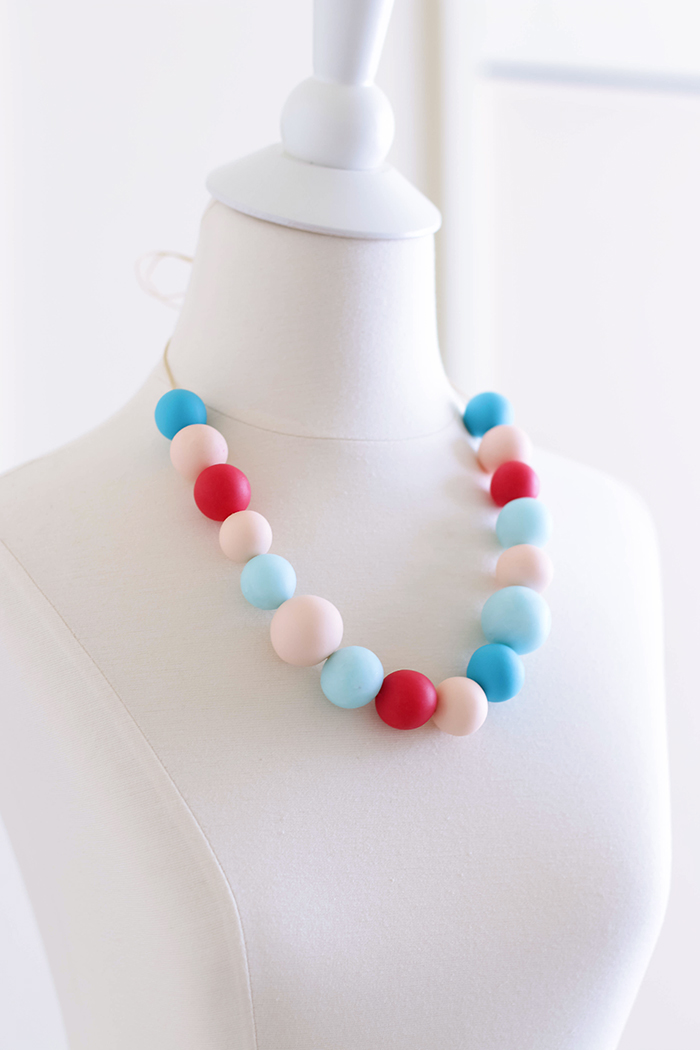 Jewelry Making for Beginners: Top Tips From the Pros
Dive into jewelry making with expert tips and inspiring photos!Get My FREE Guide »