This Oreo Truffles recipe takes the Oreo one step further into irresistible-land; euphoria, heaven, shoe store — whatever you want to call the place that makes your entire body jump and tumble for joy! The best part is there's only three ingredients. Three!!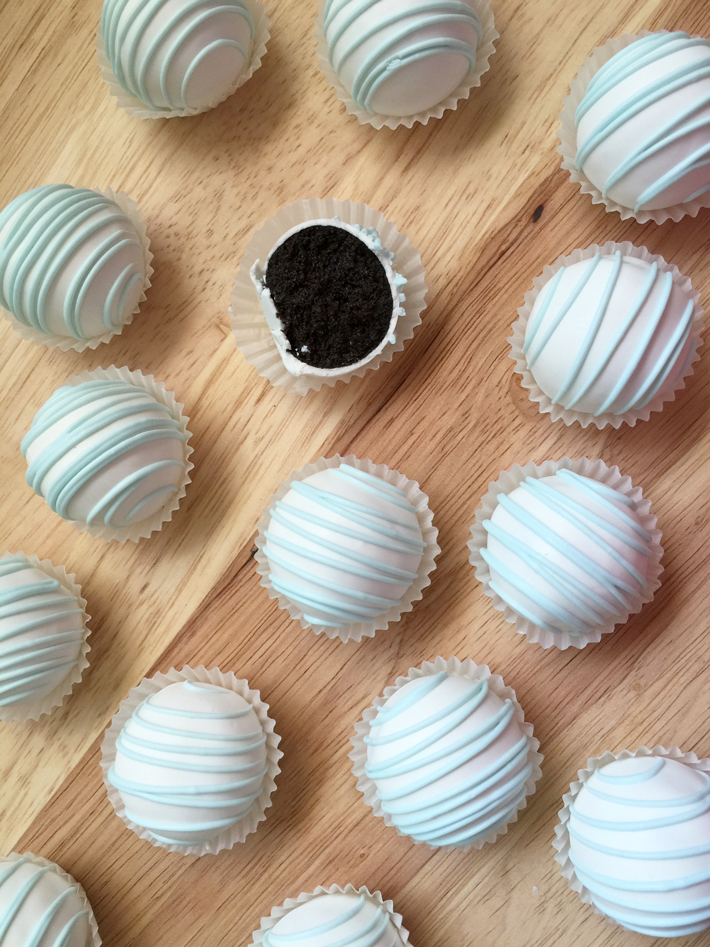 I must be honest, you'll face a challenge or two along the way. These challenges include self-restraint from eating the cookies before making the truffles and self-control from eating the entire batch of completed truffles. They are truly AMAZEballs.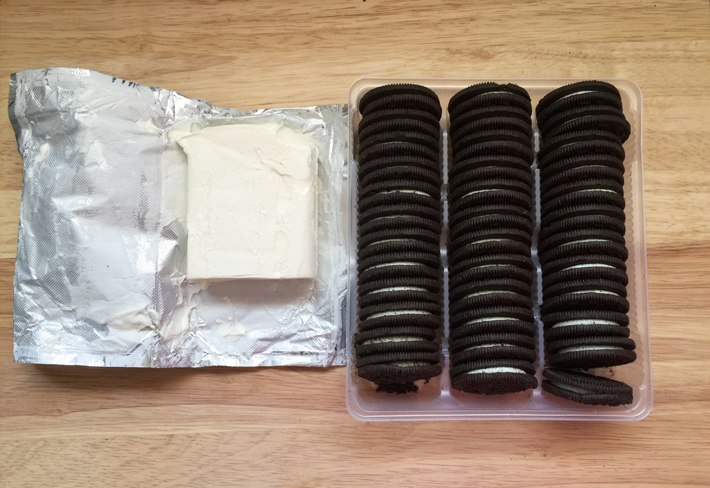 Pin this recipe for later!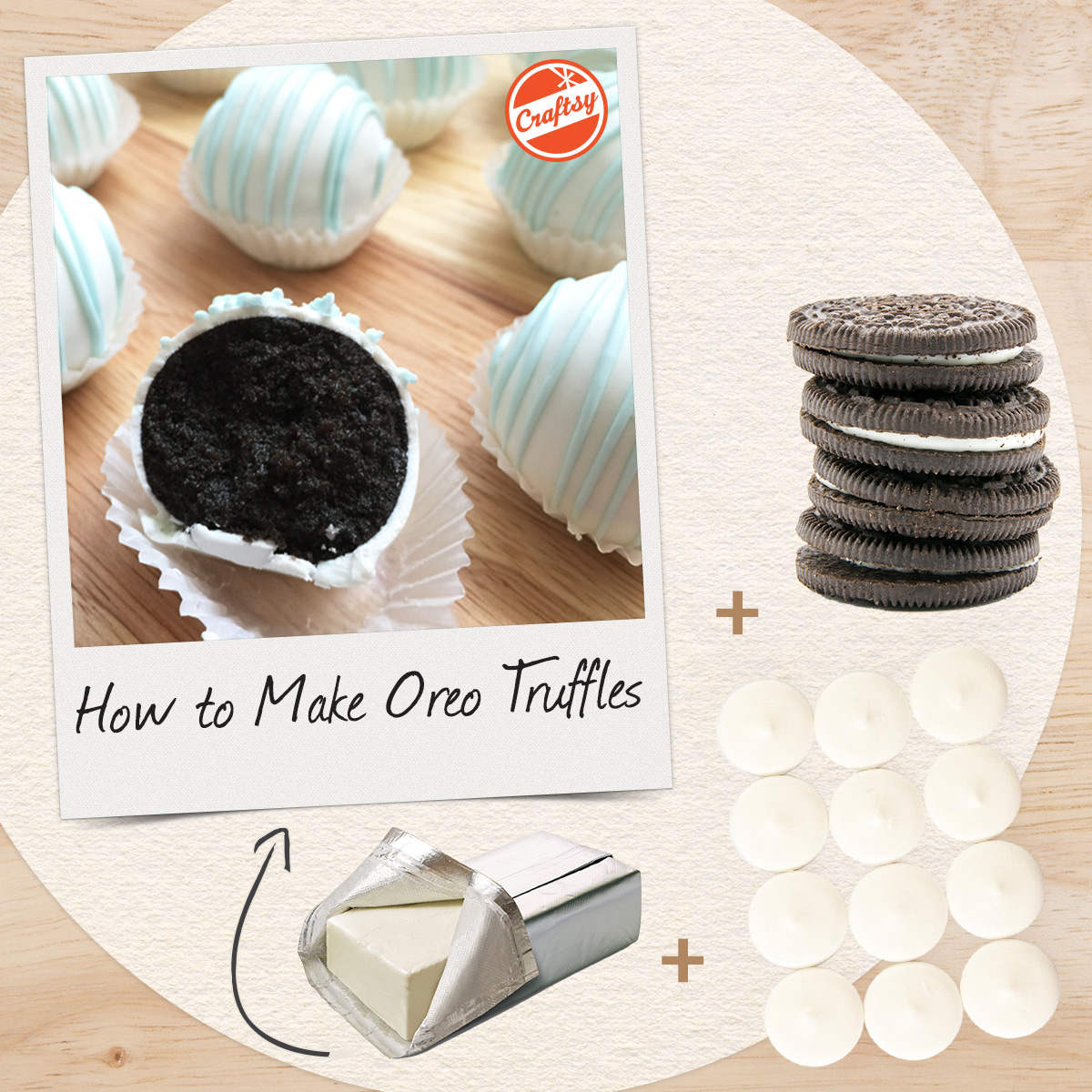 We start politely with an entire package of Oreos and three quarters of a cream cheese bar.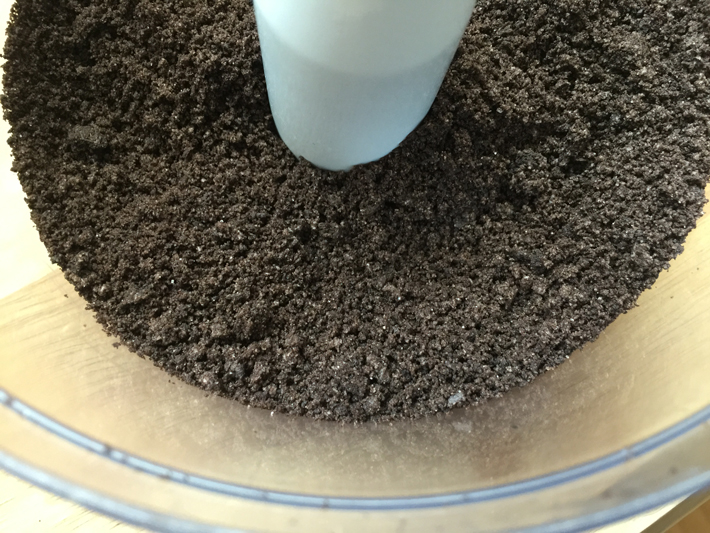 Place the entire package of Oreos into a food processor and now use your entire strength for self restraint. No sneaking, stealing and eating a cookie (I'm watching YOU!). Ground them up until you've got a fine crumb.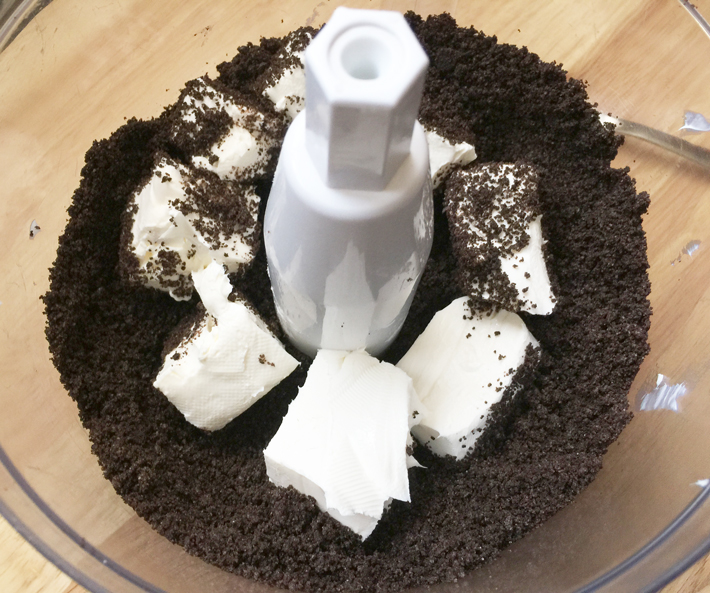 Cube the cream cheese and add it into the food processor with the ground goodness.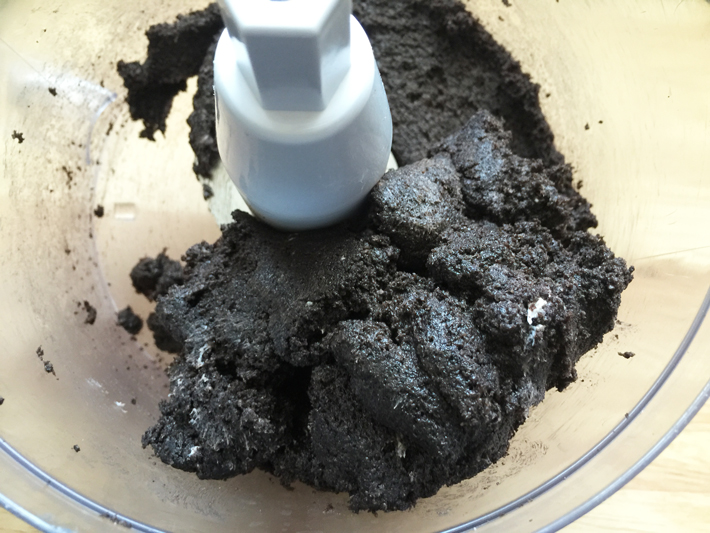 Pulse just until it comes together. Don't over do it otherwise you'll have a really greasy time. About 10-12 one-second pulses should do the job.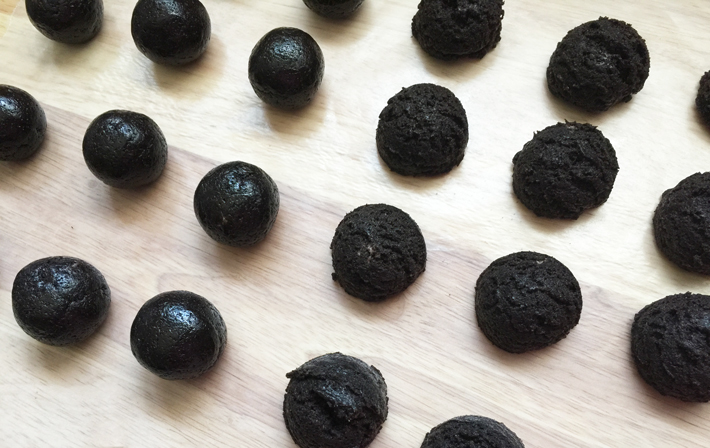 Use a cookie scoop to portion the "dough" and roll them as best you can into balls. They will feel greasy so please wear gloves or have a damp towel nearby to wipe your hands with as you roll them. Place them on a waxed paper–lined baking pan and refrigerate for 10 minutes.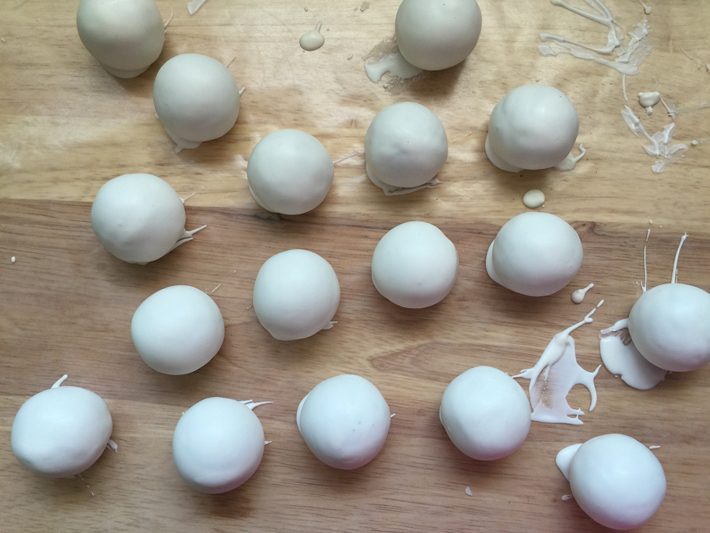 Next, melt the candy wafers. Remove the balls from the fridge. Use a plastic fork with the two middle tines removed (snap them off) to dip each ball into the candy coating. Lay each truffle onto the waxed paper to let dry completely.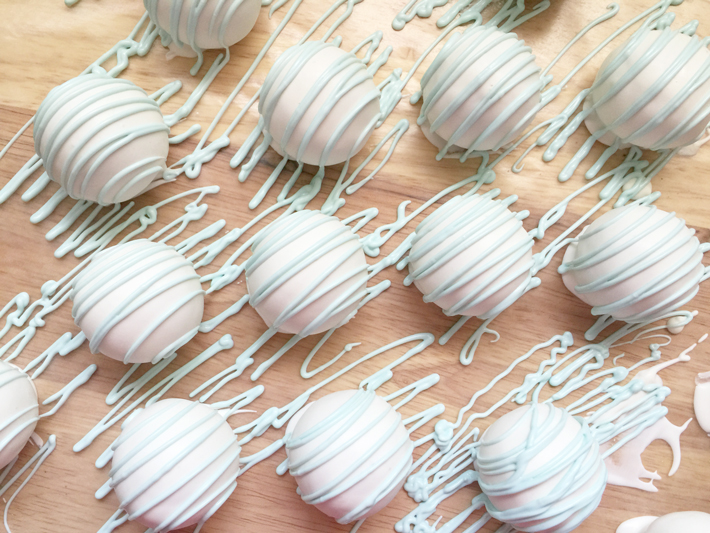 Decorate as you wish with a drizzle of candy coating in a different color.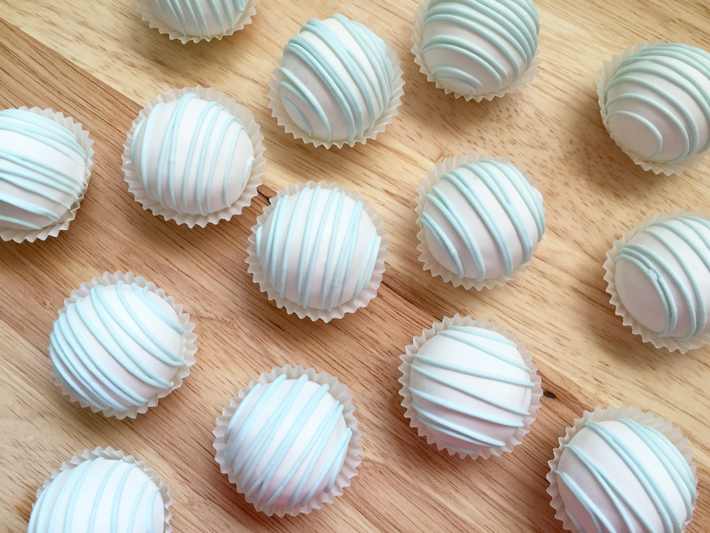 Once dry, carefully remove them from the waxed paper. Place a small dollop of candy coating into the candy cups and nestle the truffle into it.
Go ahead, take a bite and let me know how much you love them!
Oreo Truffles Recipe
Makes 2 dozen truffle balls
 Ingredients:
1 package (14.3 ounces) Oreo cookies
6 ounces cream cheese, chilled and cubed
1 bag (12-16 ounces) candy wafers, color of your choice
3-4 ounces candy wafers, color of choice, for drizzling
You'll also need:
Cookie scoop
Plastic fork
Waxed paper
Zip-top bag
Candy cups
Line your work surface with waxed paper.
Step 1:
Ground one 14.3 oz package of Oreos in a food processor.
Step 2:
Add 6 ounces of chilled and cubed cream cheese into the food processor. Pulse about 10-12 times or until it comes together. Don't over process or the dough will be very greasy.
Step 3:
Portion with a cookie scoop and roll into balls. Refrigerate for 10 minutes.
Step 4:
Melt candy wafers and thin out if necessary.
Step 5:
Remove balls from the fridge. We will dip them using a cheap plastic fork. This is the best way since these Oreo truffles are very dense and heavy. Snap off the middle two tines on the fork and discard them. Place one truffle ball into the bowl of candy coating.
Use the fork to submerge it completely, then scoop it out from under shaking off the excess before placing on wax paper to dry.
Step 6:
Place the 3-4 ounces candy wafers you'll use to drizzle in a zip-top bag. Microwave them for intervals of 20 seconds at 50 percent power. Kneed the coating with your fingers between each heating interval. Repeat until it is melted completely.
Use scissors to cut the tip and pipe designs or a drizzle over the cake balls.
Step 7:
Use remaining candy coating to place a dollop in each candy cup to help adhere the truffles to them for a nice presentation. Enjoy!