If you go to Indonesia, it won't take you long to become acquainted with mie goreng. Translated as "fried noodles," this dish is ubiquitous in restaurants and has as many cooking variations as pizza has toppings. It's harder to find at restaurants stateside, but luckily, it's not hard to learn how to make mie goreng at home.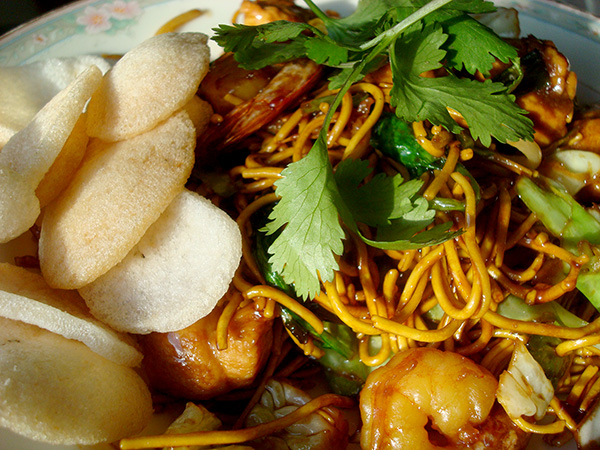 Photos via CakeSpy
Making homemade mie goreng: recipe notes
In Indonesia, mie goreng is served all day long. Depending on the time of day and who's making it, you might see it made with a mix of any or all of the following: fried eggs, shrimp, chicken and vegetables. The noodles may come with all manner of garnish, from shrimp chips to cucumber and tomato slices to skewers of chicken satay with peanut dipping sauce.
This simple mie goreng recipe reflects a traditional version of the dish, but don't feel held back if you can't find all of the ingredients; you'll still be able to get the essence of the dish even if you swap some different veggies. Also feel free to substitute based on your preferences; it's easy to go vegetarian, or to use more shrimp and forgo the chicken.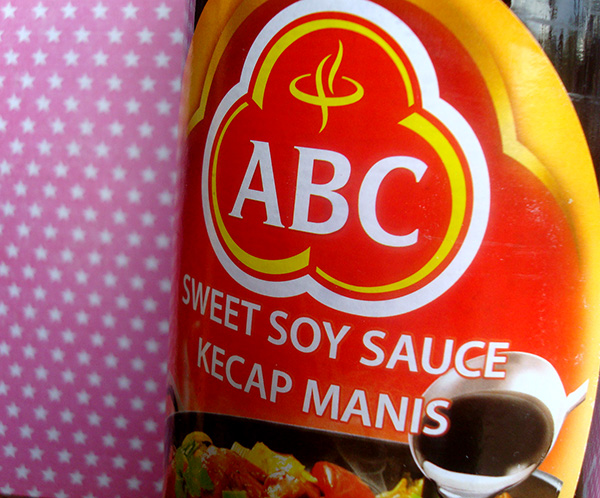 Indonesian soy sauce
This recipe calls for "sweet soy sauce" or kecap manis. It's a thick, almost syrupy-textured sauce, sweetened with palm sugar to create a sweet and slightly sour flavor. It should be available at most Asian supermarkets and in the Asian aisle at well-stocked grocery stores.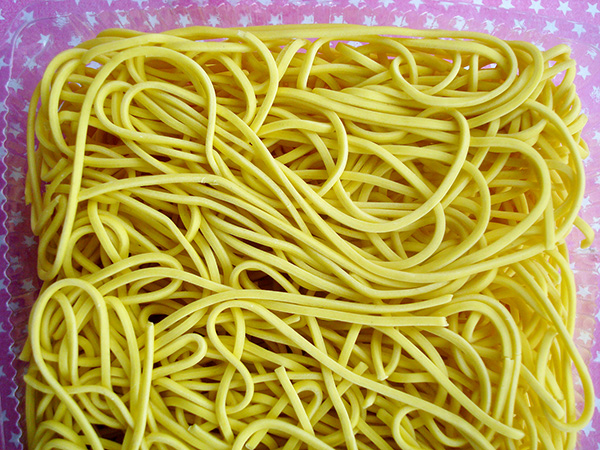 Egg noodles
You can use either dried or fresh egg noodles for this recipe. If you decide to use dried noodles, reduce the cooking time on the package instructions by half. Since you'll be further cooking them in oil and chicken stock, this will keep them from getting too mushy.
Candlenuts
This nut is used extensively in Indonesian cooking but can be hard to locate stateside. While it's a fun "authentic" addition, I have tried the recipe without, and to be honest, it came out fine. You can also substitute it with another oily nut, such as macadamia nuts.
Equipment
This recipe is easiest to prepare in a wok, a type of pan favored for Asian cooking. If you do not have a wok, a heavy bottomed skillet or sauté pan with relatively high walls will also work. However, proceed with care to minimize possible oil spatter.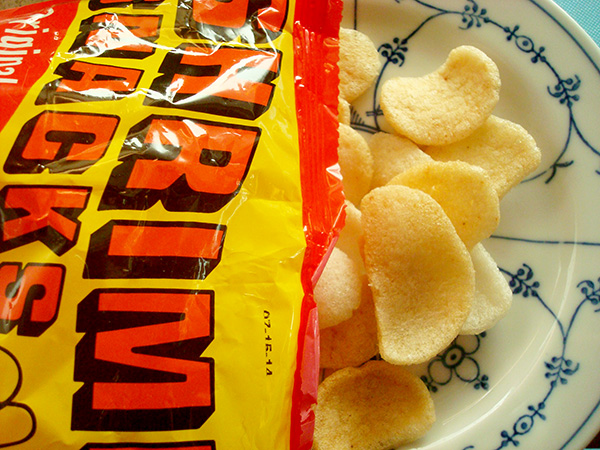 Shrimp chips
It might sound weird, but a tasty and traditional accompaniment to mie goreng is a small handful of shrimp chips or "shrimp snacks." These are readily available at Asian markets.
Mie goreng recipe
Serves three to four
Adapted from No Recipes
Ingredients:
Approximately 6 ounces dried egg noodles, or 9 ounces fresh egg noodles
A big glug of vegetable oil (about 1/4 cup)
3 garlic cloves, diced
3 candlenuts (substitute macadamia nuts, or omit nuts entirely)
1/2 tablespoon whole white pepper
3 to 4 ounces chicken breast, cut into cubes
3 to 4 ounces shrimp
4 tablespoons Indonesian sweet soy sauce
5 ounces chicken stock
3/4 cup cut cabbage (about 2 ounces)
1 cup bean sprouts (about 3 ounces)
3 to 4 stalks of green onion, chopped
1 large stalk Chinese celery, chopped (substitute celery or 3/4 cup fresh spinach)
If you're looking to convert measurements, refer to our Metric Conversion Guide.
Step 1:
In a food processor or using a mortar and pestle, grind the garlic, nuts and pepper until it becomes a thick, natural peanut butter type textured, paste.
Step 2:
Heat cooking oil in a wok. Add the spice and garlic paste; once it is fragrant (very quickly – less than a minute), add the chicken. Cook over medium heat until it is opaque; add the shrimp, and cook until done.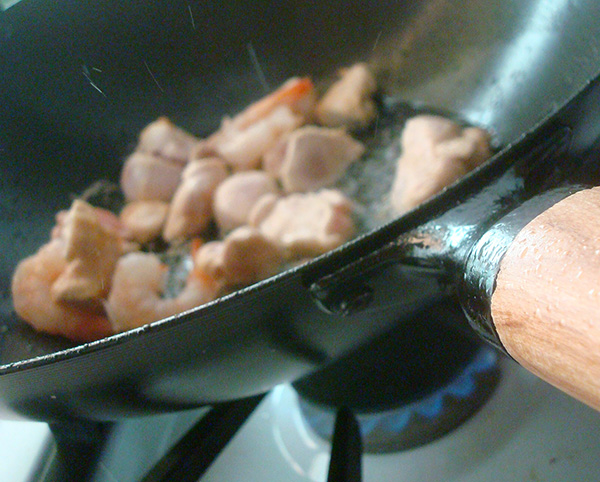 Step 3:
In a steady stream, pour the chicken stock into the wok. Add the cabbage and any vegetables that require a longer cooking time. Reduce the heat to medium-low, and let it boil for about 3 minutes, stirring frequently.
Step 4:
Increase the heat back to medium-high, and add the noodles. Add the sweet soy sauce, and stir everything together. Let the noodles cook for as long as you'd like: If you prefer them more wet, a shorter cook time, or you can cook them until they're quite dry.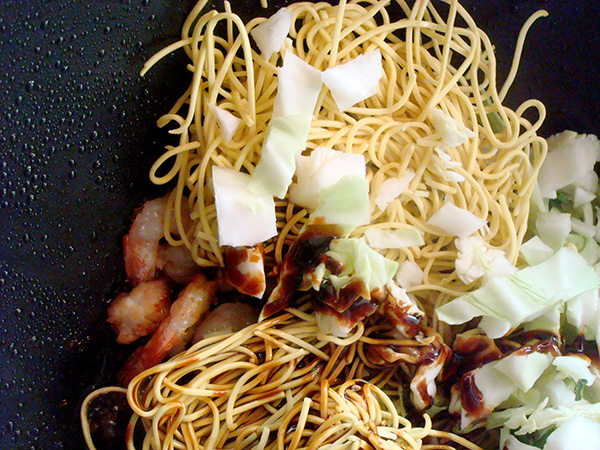 Step 5:
Once the noodles have reached your desired level of dryness, add the sprouts and greens. Cook until the greens have wilted, just a minute or two.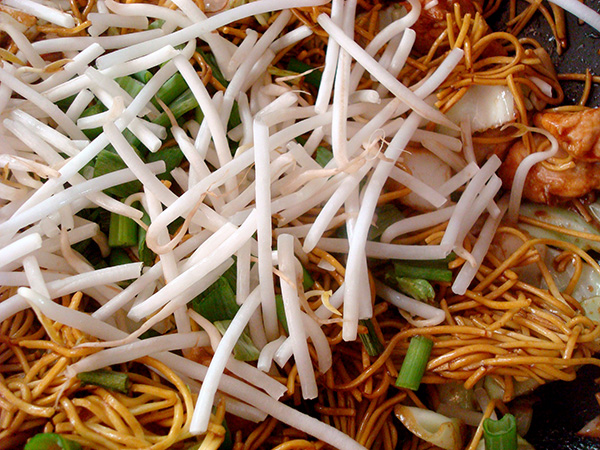 Step 6:
Garnish with shrimp chips, a fried egg or tomato slices. If you prefer spicy, serve with a side of sambal or hot sauce.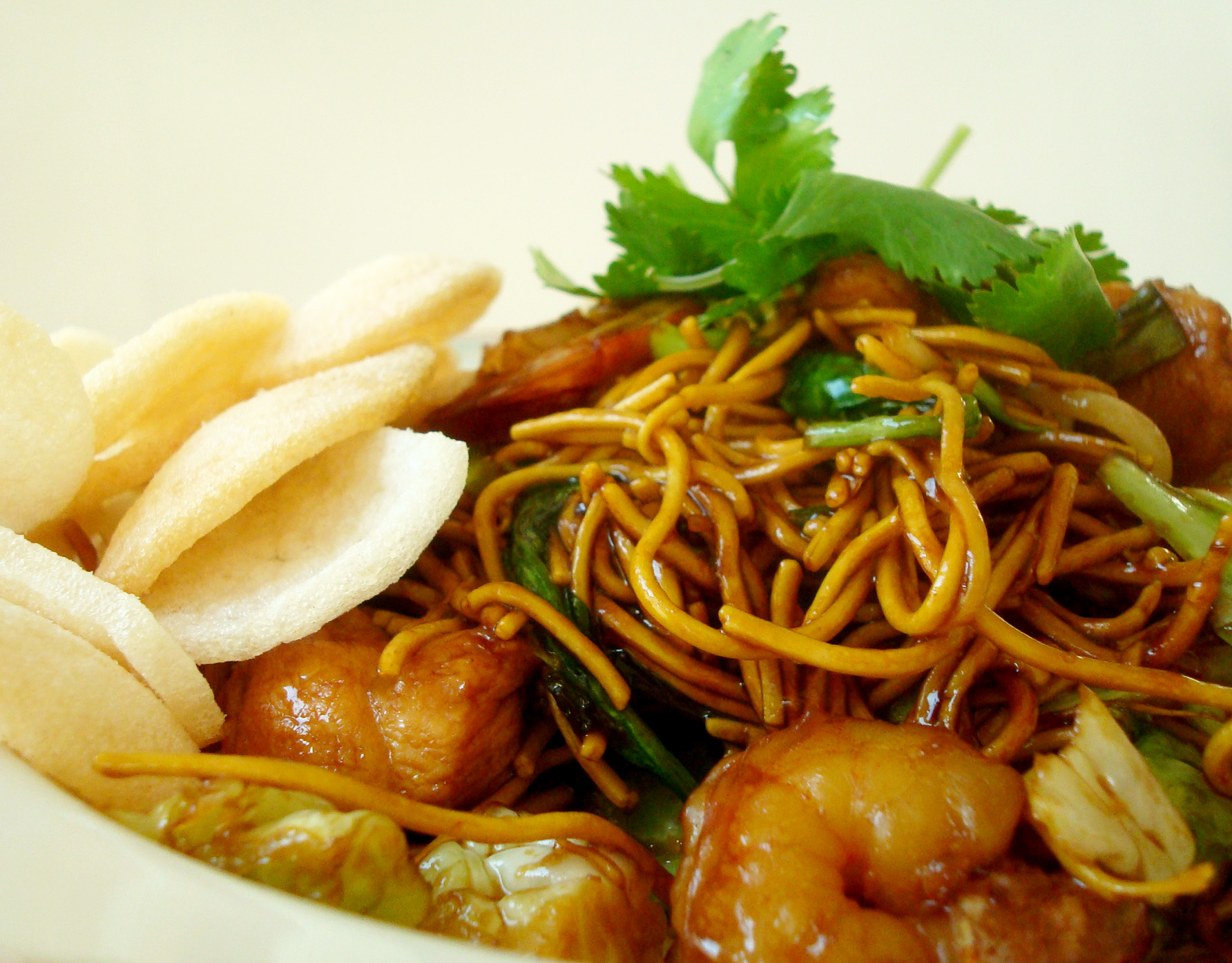 Learn how to wield a wok for delicious, restaurant-quality meals in minutes! Join along as "The Wok Guru" Grace Young helps you sizzle your way to stir-fry success in the online Craftsy class The Art of Stir-Frying.

What variations will you try with your mie goreng?