Making homemade marshmallows might not sound like the most appealing cooking project if you if all you've ever tried are the pillowy, over-sweet supermarket variety.
But there is strong a case to be made for making marshmallows at home. Not only do homemade marshmallows far surpass their commercial counterparts in texture and overall quality, but with a sweet but nuanced flavor that can be scented in any way you'd like.
Homemade marshmallows: An easy sweet
And it's worth mentioning that the procedure for creating these confections is very easy — no need for a candy thermometer or special equipment.
If ever there was a recipe to make you a marshmallow devotee, this is it, yielding lovely melt-in-your-mouth treats that are pretty and sturdy enough to be used for fancy cake decoration, but are just fine for eating out of hand.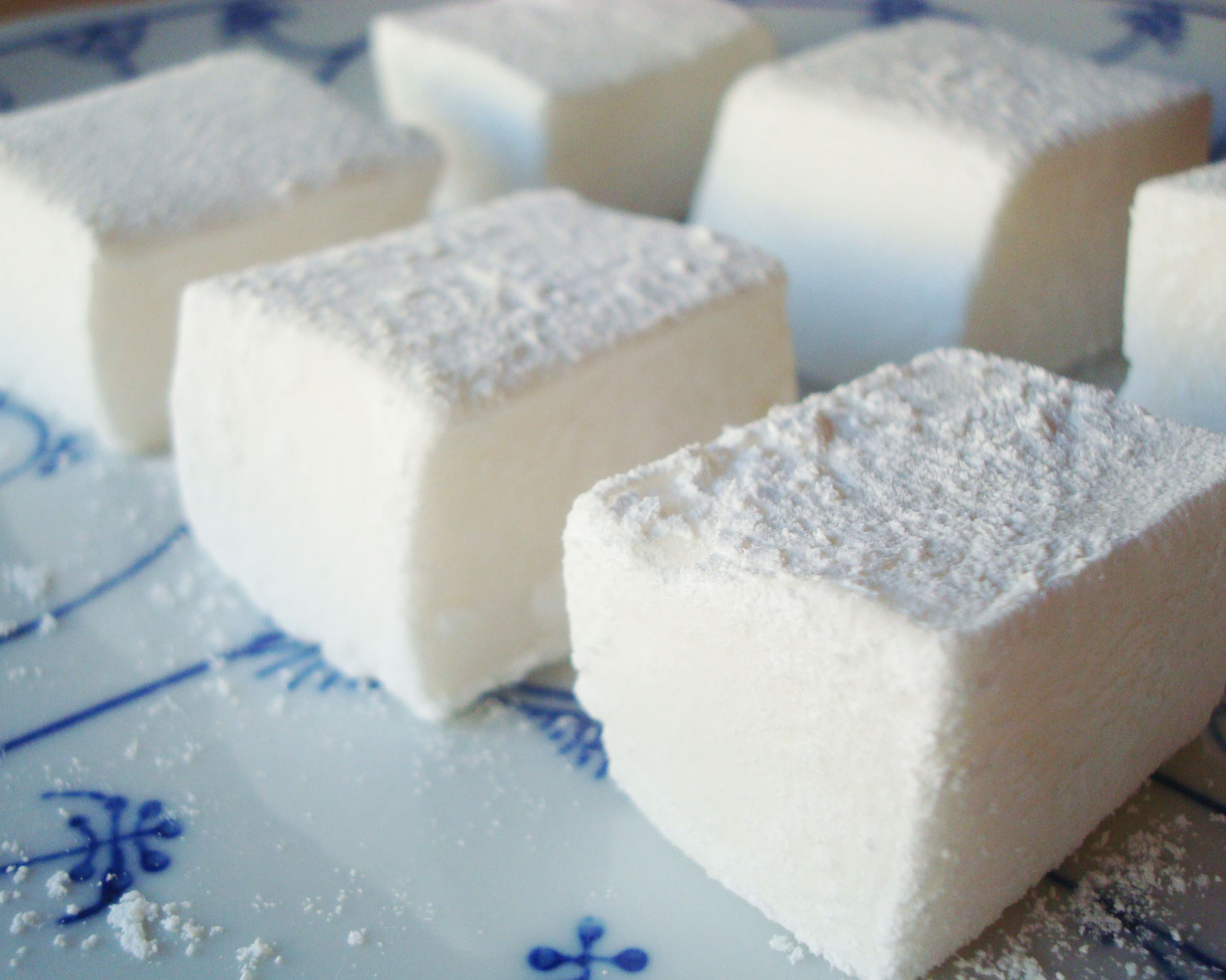 How to make marshmallows at home

Makes about 64 approximately 1-inch marshmallows
Adapted from Butter Baked Goods: Nostalgic Recipes From a Little Neighborhood Bakery
Ingredients:
1 cup water, divided
3 envelopes unflavored gelatin
2 cups granulated sugar
½ cup light corn syrup
½ teaspoon salt
2 tablespoons pure vanilla extract, or other extract of your choosing
Food coloring, if desired (optional)
Confectioners' sugar for coating the finished marshmallows; about 2 cups
Equipment:
9″ x 9″ pan
Mixing bowl
Hand or stand mixer fitted with a whisk attachment
Spatulas for scraping down, spreading,= and mixing.
Step 1:
Pour ½ cup of the water in a large mixing bowl. This can be the bowl of a stand mixer fitted with the whisk attachment, or a large bowl with which you'll use a hand mixer. Sprinkle the gelatin on top of the water. Set to the side for the moment.
Step 2:
In a medium saucepan over medium-high heat, combine the remaining ½ cup water, granulated sugar, corn syrup and salt. Bring to a rolling boil; once it reaches this point, let it boil for one minute. Remove from heat.
Step 3:
Return to that gelatin mixture you set to the side. Turn the mixer (hand or stand) on low speed, and give it a brief mix to combine. It will be a thick mixture. Now, slowly add the hot sugar mixture in a continuous stream with the mixer on low. Be very careful, as any spatter will really hurt if it hits your skin. Once it's all added, continue to mix on low until fully combined.
Step 4:
Now, set the speed to high and continue to whip for 10 to 12 minutes, or until the mixture becomes opaque and has tripled in size. Occasionally scrape the sides of the bowl, and feel very glad that you used a large mixing bowl as the mixture expands.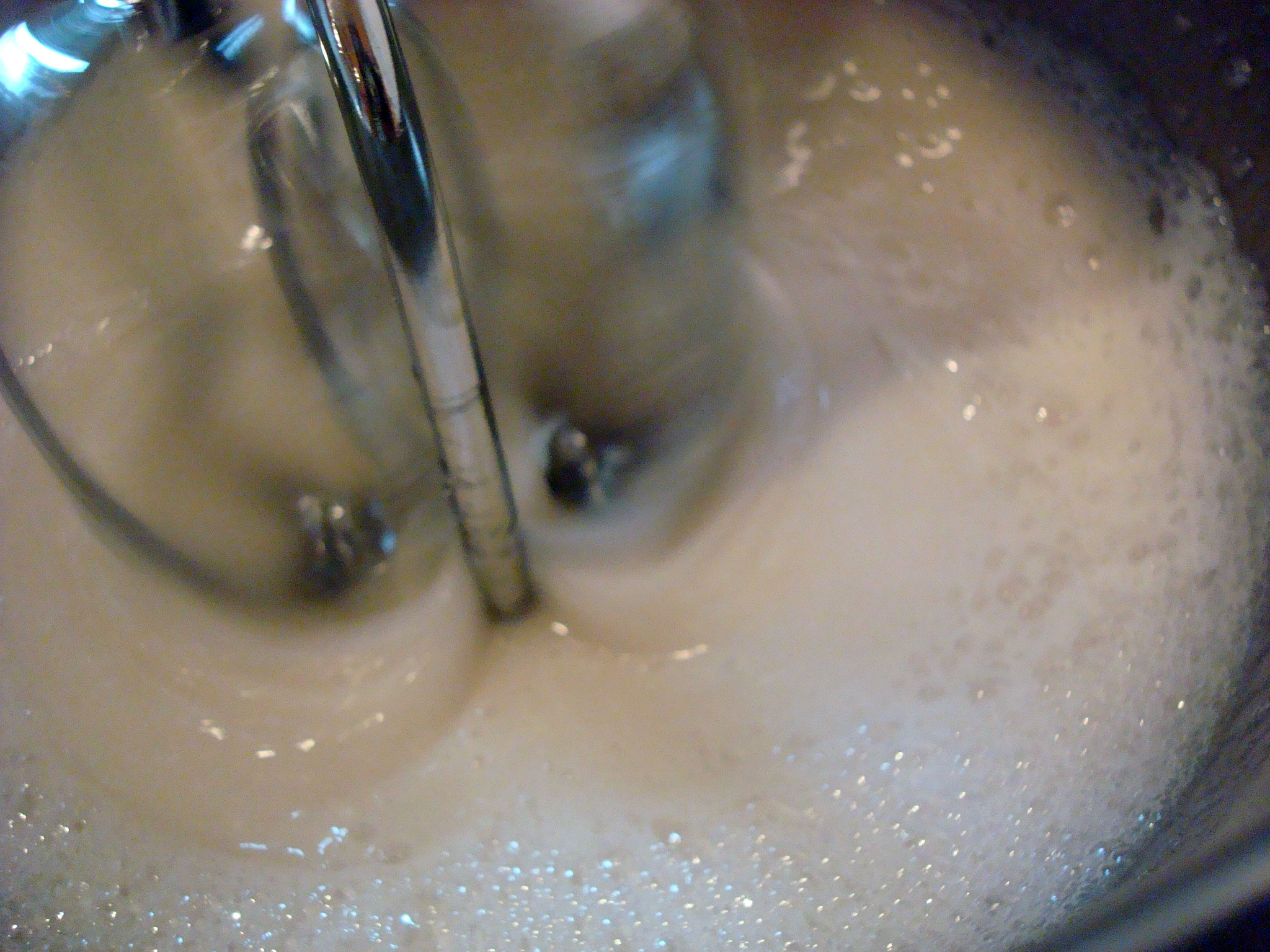 Step 5:
Stop the mixer, and add the vanilla or other extract, and if desired, food coloring. Give it another short mix to combine.
Step 6:
Transfer the mixture to the prepared baking pan, and use a pastry scraper or spatula to spread it evenly in the pan. You'll want to work fairly quickly, as the mixture will begin to "set" and become very sticky and hard to handle quite rapidly.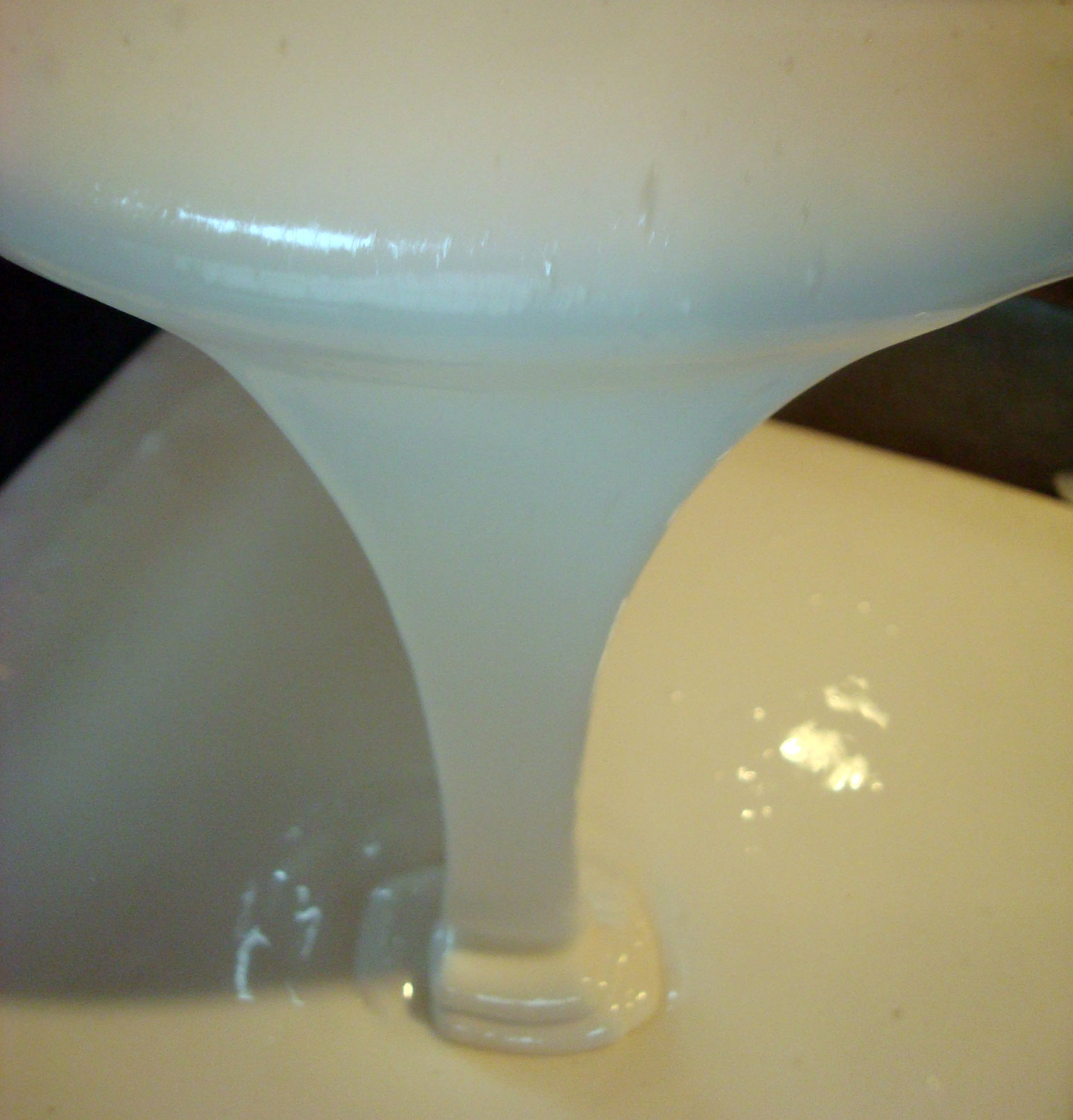 Step 7:
Generously grease a sheet of parchment paper and lay it atop the marshmallows in the pan. Press down firmly, to ensure a smooth texture.
Step 8:
Find something else to do for a while, such as make some homemade graham crackers for ultra-fancy s'mores later. You'll want to let the marshmallows sit at room temperature for at least 3 hours or overnight before cutting to ensure the perfect texture.
Step 9:
Once your marshmallows are set, dust a work surface with confectioners' sugar. Run a knife along the edges of the pan to loosen the marshmallow block. Invert the pan, and flip the marshmallows on top of the dusted surface. Rub more confectioners' sugar all over the top and sides of the marshmallow block.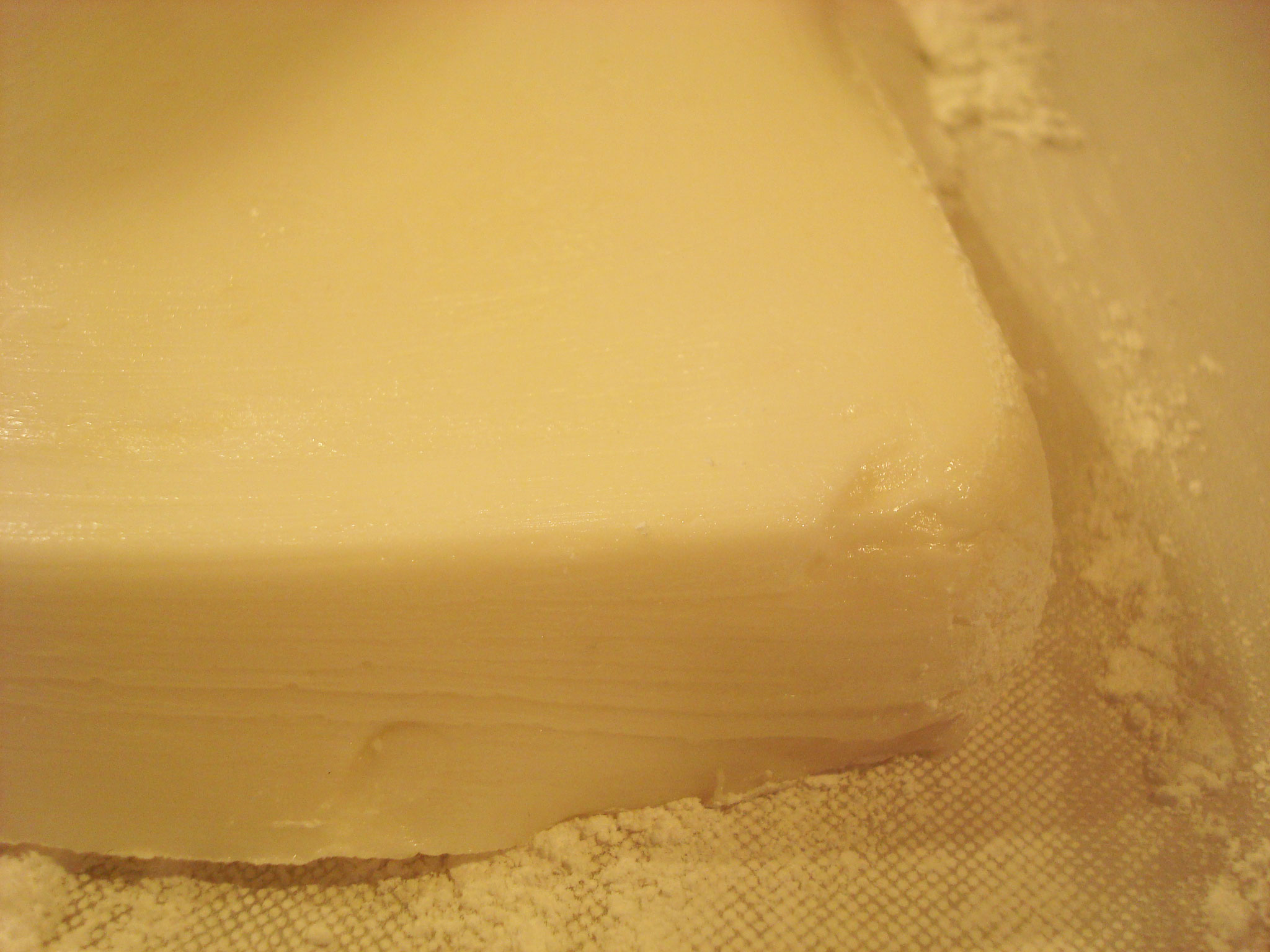 Step 10:
Using a large, sharp knife, such as a chef's knife, cut the slab into 1″ squares. Roll each marshmallow in confectioners' sugar, dust off excess, and transfer to a plate or serving platter.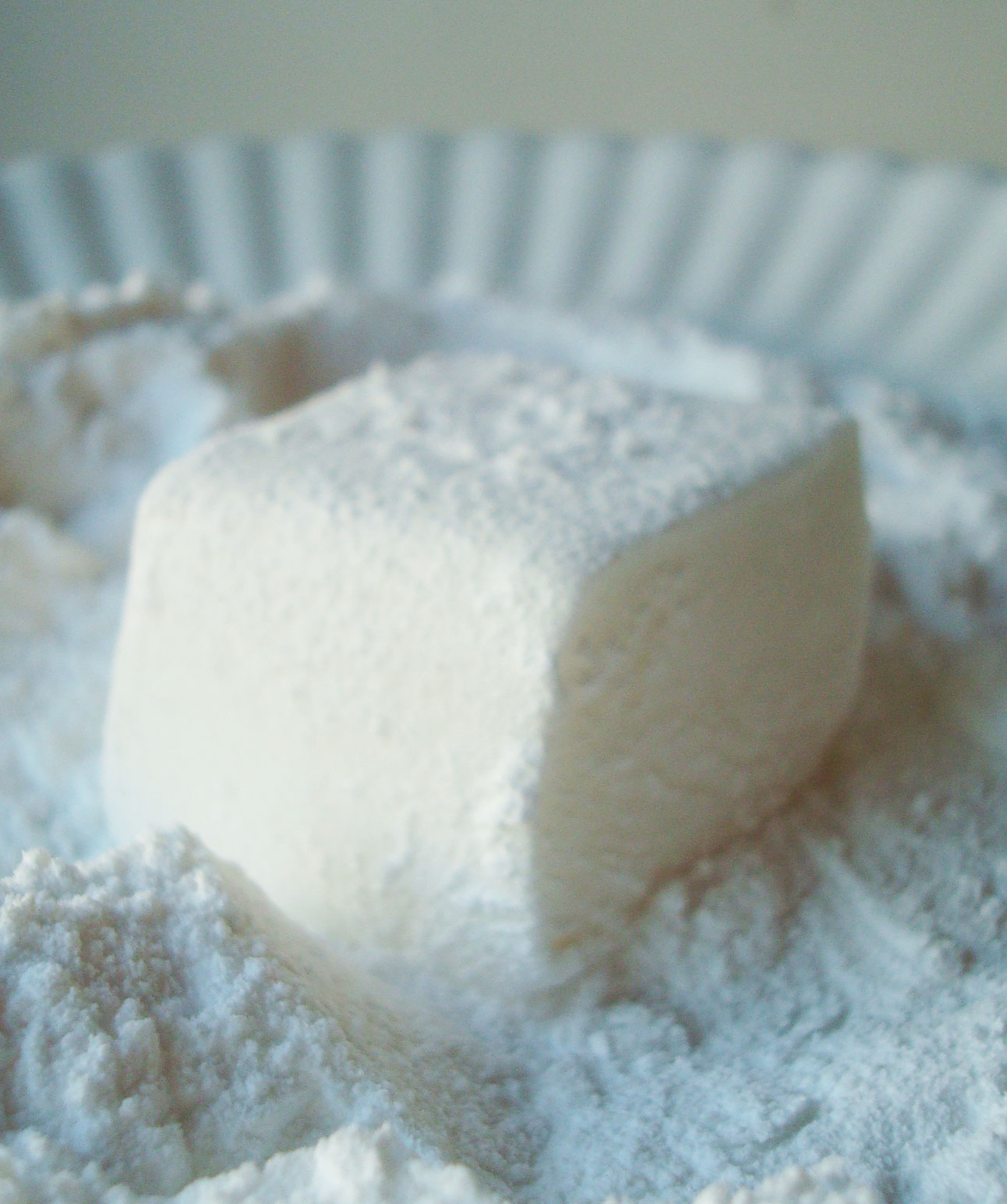 Now that you know how to make marshmallows, there are a number of fun ways to fancy them up. Here are just a few:
Dust your marshmallows with a mixture of cocoa and confectioners' sugar for a lightly chocolate-scented finish.
Use a different flavoring extract to tailor the marshmallows to your sweet fancy.
Stir in some rainbow sprinkles before pouring the batter in your pan. Did somebody say "funfetti marshmallows"?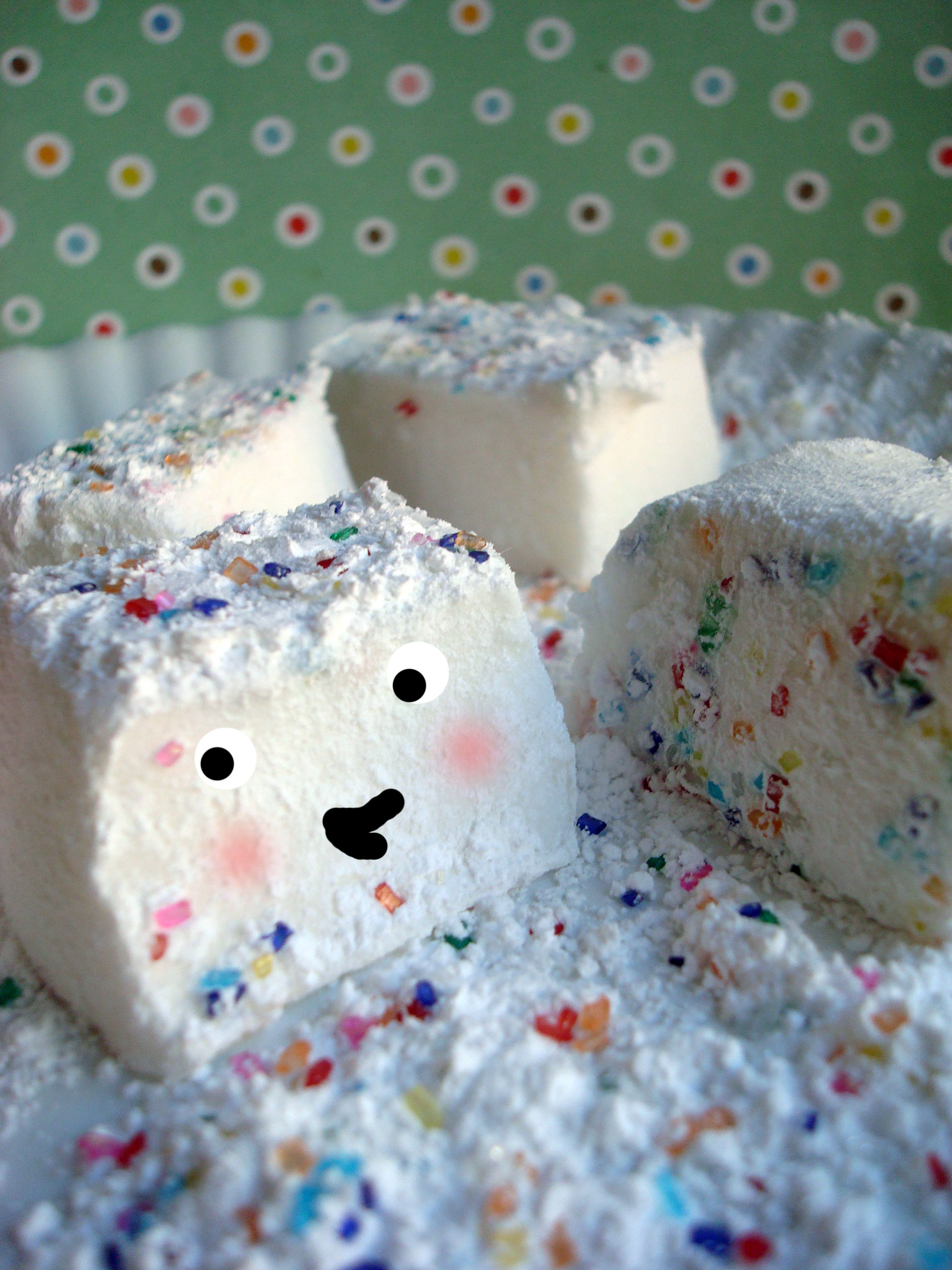 Tint the marshmallows with different colors to give them a festive look, or to tailor them for a holiday occasion (green for St Patrick's day, pink for Valentine's Day, etc.).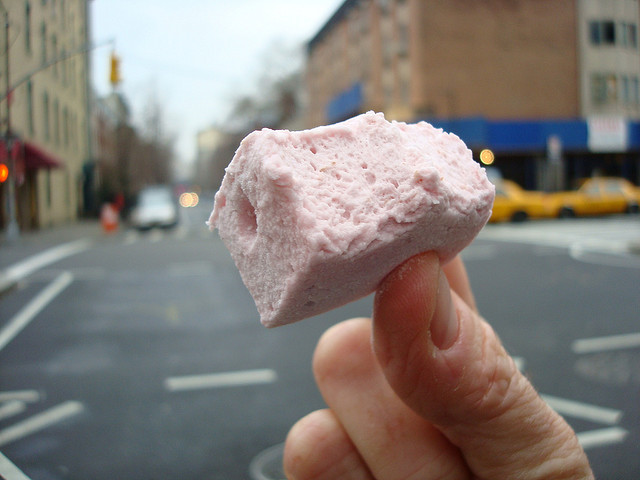 Instead of using a knife to cut the marshmallows, use cookie cutters dusted with confectioners' sugar to cut the marshmallows into simple shapes. Be sure to let the marshmallows set extra-long if you want to do this, as it will help the marshmallows maintain different shapes.
You might also enjoy our recipe for homemade marshmallow fluff.
What's your favorite recipe featuring marshmallows?