Figuring out how to make leather jewelry could be as simple as knotting a leather cord, sure, but there are plenty of other leather techniques and supplies that you can play with. Plus, you can combine your leather jewelry supplies with practically anything — wire and beads, for example — to create unexpected styles.
Want to find out how to make leather jewelry without actually using leather? There are plenty of alternatives out there, including cotton cord and nylon cord. If you're learning how to make leather jewelry that uses scrap leather, you can easily substitute a faux leather that looks just as nice.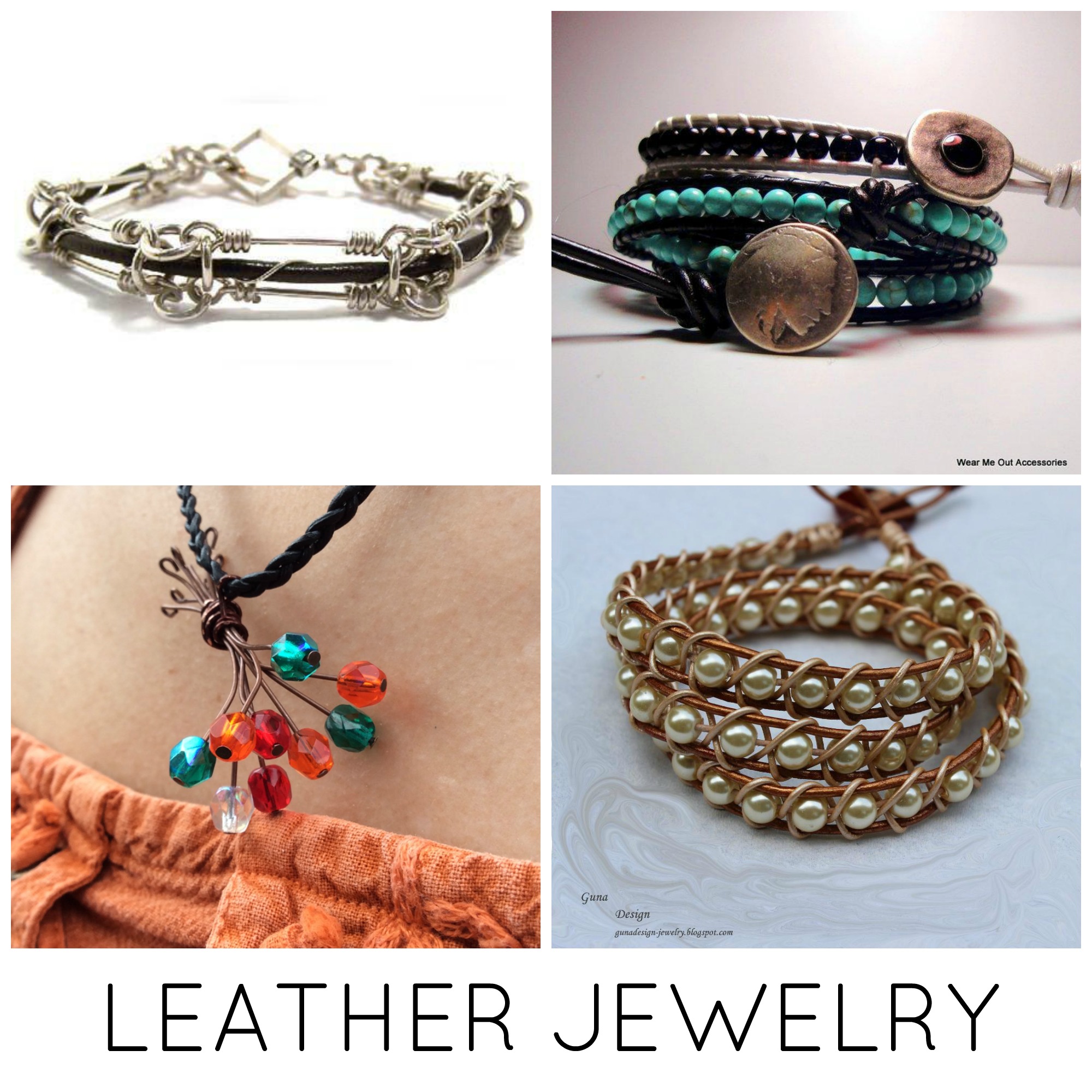 When you're ready to tackle a leather project, here are 10 great leather jewelry tutorials that'll each you how to make pieces that will stand out — even if you don't use real leather!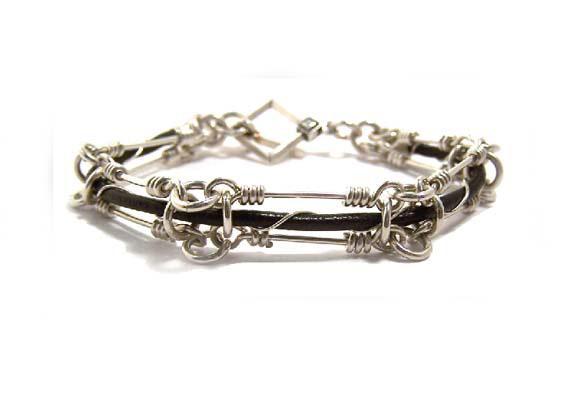 Photo via Bluprint member Jodi Bombardier
1. Caged Leather Bracelet
This bracelet is perfect for your cool, edgy friend. With the right color choice, the bracelet could work for both men and women. If this is your first time working with leather or you just need a review, you can get the designer's FREE tutorial for finishing leather ends. If you don't want to use real leather, a cotton or nylon cord could easily be substituted here.
Get the pattern »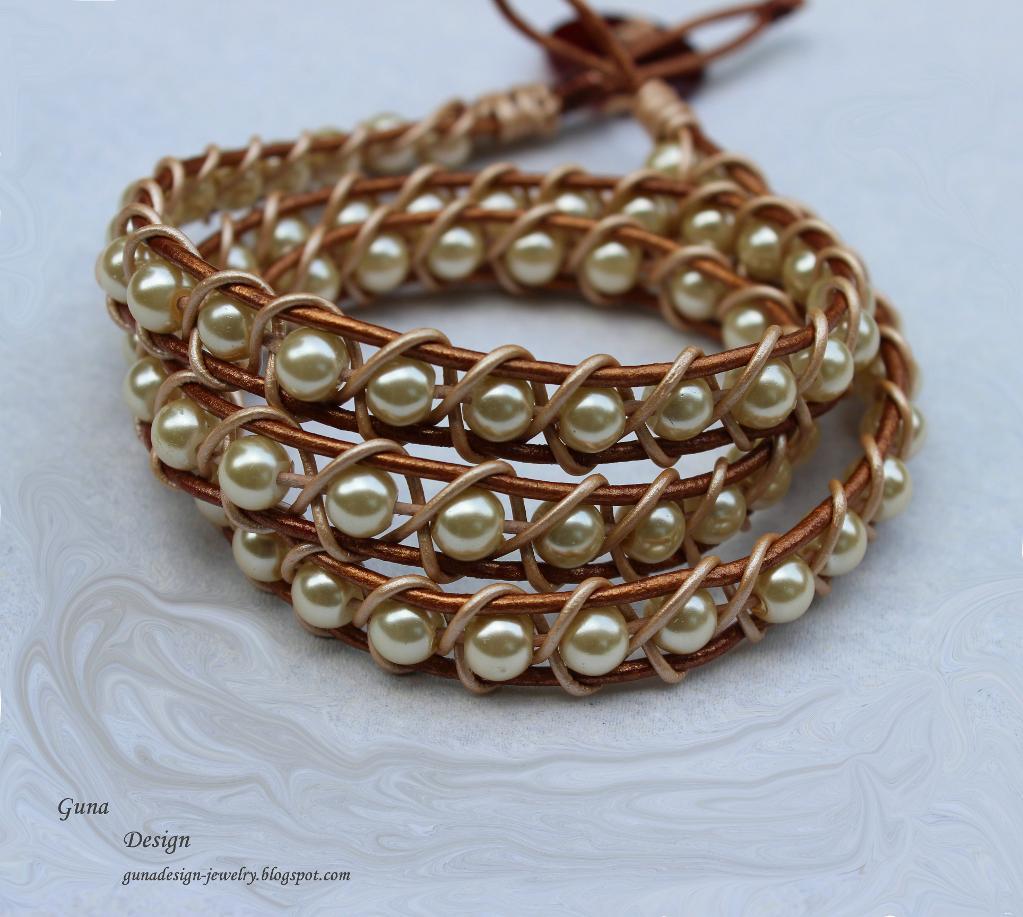 Photo via Bluprint member gunadesign
2. Lord of Leather Wrap Bracelet
No special jewelry making skills are required to create this simple bracelet. Use waxed leather cord, if you'd like, but you could easily substitute other types of cord here, too. Check out the designer's other photo of the bracelet to see a more casual version.
Get the pattern »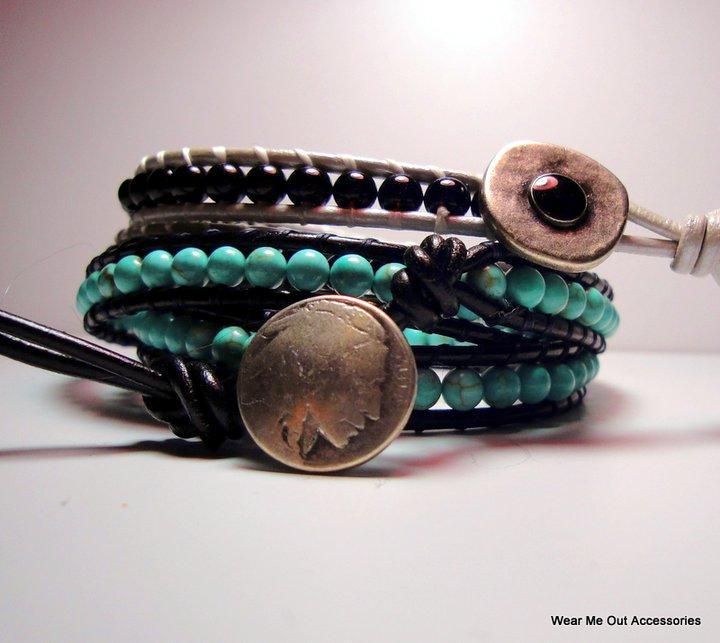 Photo via Bluprint member WearMeOutAccessories
3. Leather Wrap Bracelet
Leather is perhaps most famous for its use as a wrap bracelet. This wrap bracelet is super easy; you can make it even if you've never made jewelry before. The designer encourages experimenting with different types of beads and leather (including vegan-friendly options) to make each bracelet completely different.
Get the pattern »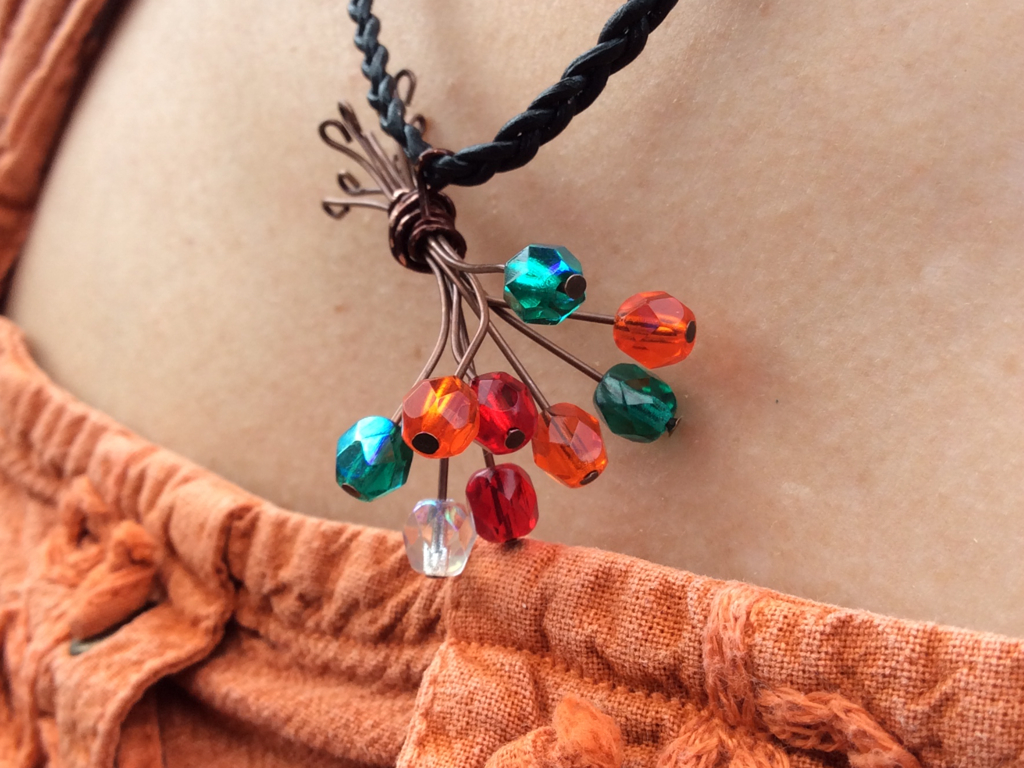 Photo via Bluprint member ChaostoGrace
4. Flower Bouquet
Who says leather has to be tough? Here, leather joins forces with a delicate bouquet of flowers made with wire and beads. The flower bouquet was created by Bluprint member ChaostoGrace as a project in the Beading with Wire, Chain & Leather class taught by Candie Cooper.
See the project »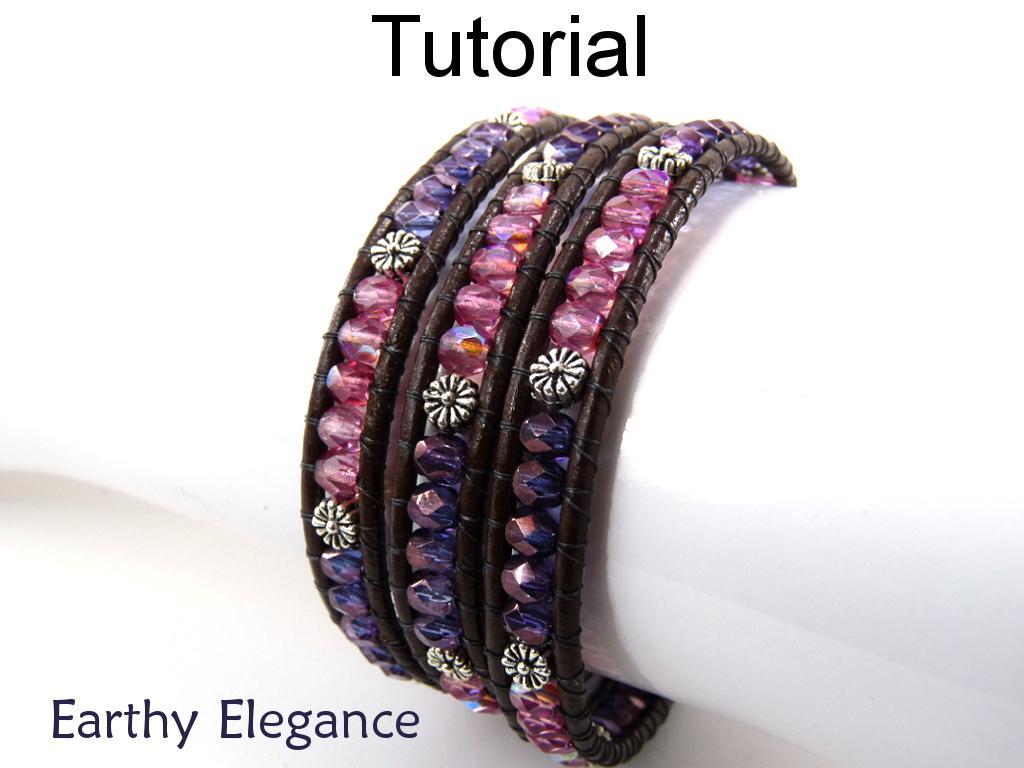 Photo via Bluprint member SimpleBPatterns
5. Earthy Elegance Leather Wrap
If you've researched leather jewelry before, you probably noticed that a lot of leather cording is simply knotted with overhand knots to secure it. This leather wrap, however, presents finishing that looks professional and neat using your favorite clasp.
Get the pattern »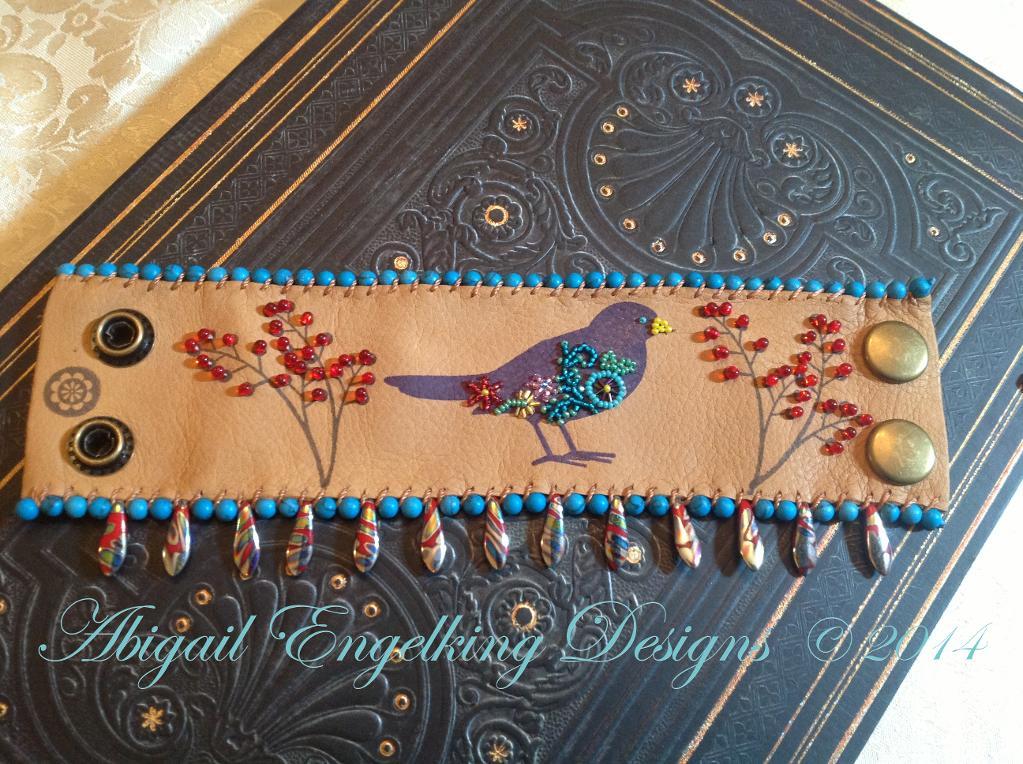 Photo via Bluprint member Abigail's Bead Design
6. Robin's Song Stamped Leather Cuff
There are plenty of jewelry techniques you can try with leather — and we're not just talking about leather cord. This cuff bracelet uses a leather stamping technique to create a beautiful design on a leather fabric. If you're not sure where to find leather scraps, check your local fabric store. Some sell leather scraps at an affordable cost that are perfect for jewelry.
Get the pattern »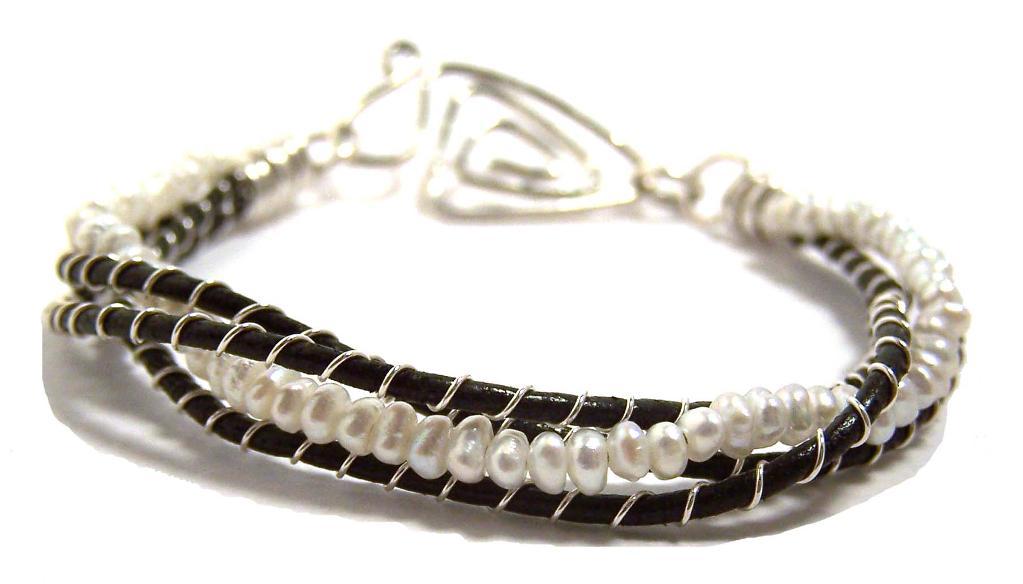 Photo via Bluprint member Jodi Bombardier
7. Leather & Pearls Bracelet
Don't be afraid to pair leather with unexpected materials. Here, designer Jodi Bombardier paired elegant pearls with her leather to create a surprisingly stylish bracelet. No pearls on hand? Experiment with other beads you have in your stash and see what other combinations you can come up with.
Get the pattern »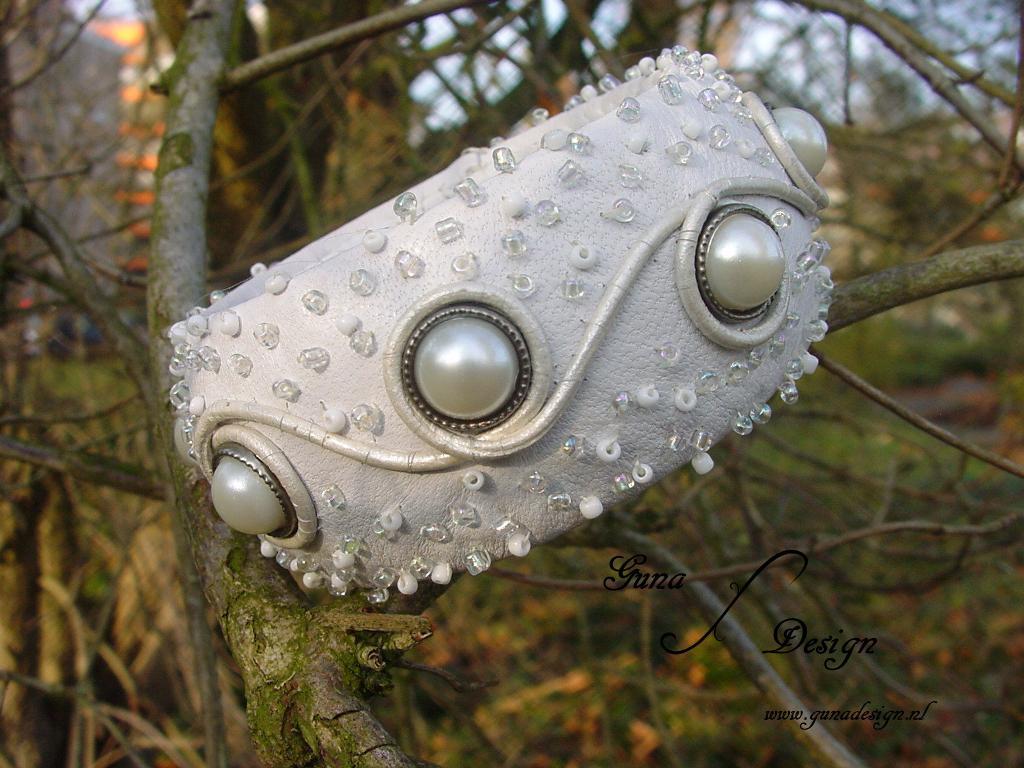 Photo via Bluprint member gunadesign
8. First Snow Bracelet
You'll find only the basics in this tutorial. The designer even recommends it as a first project for beginners. You'll learn how to properly cover the cuff with leather, plus all kinds of options for decorating it. Not a fan of the leather? You can use any fabric you'd like, including denim from an old pair of jeans. This tutorial also comes with instructions for the Celtic Mystery Cuff.
Get the pattern »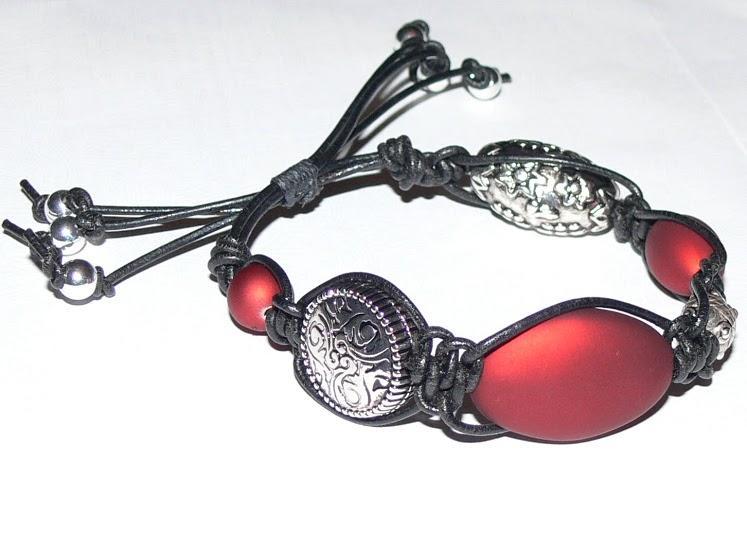 Photo via Bluprint member Mad Monnie Designer Jewellery
9. Highly Strung Bracelet
This leather cord is knotted using the macrame technique that's simple enough even for beginners. You can even skip the beads and simply create knotted leather cord bracelets if you'd like. Look for leather cord in several different colors for more design options.
Get the pattern »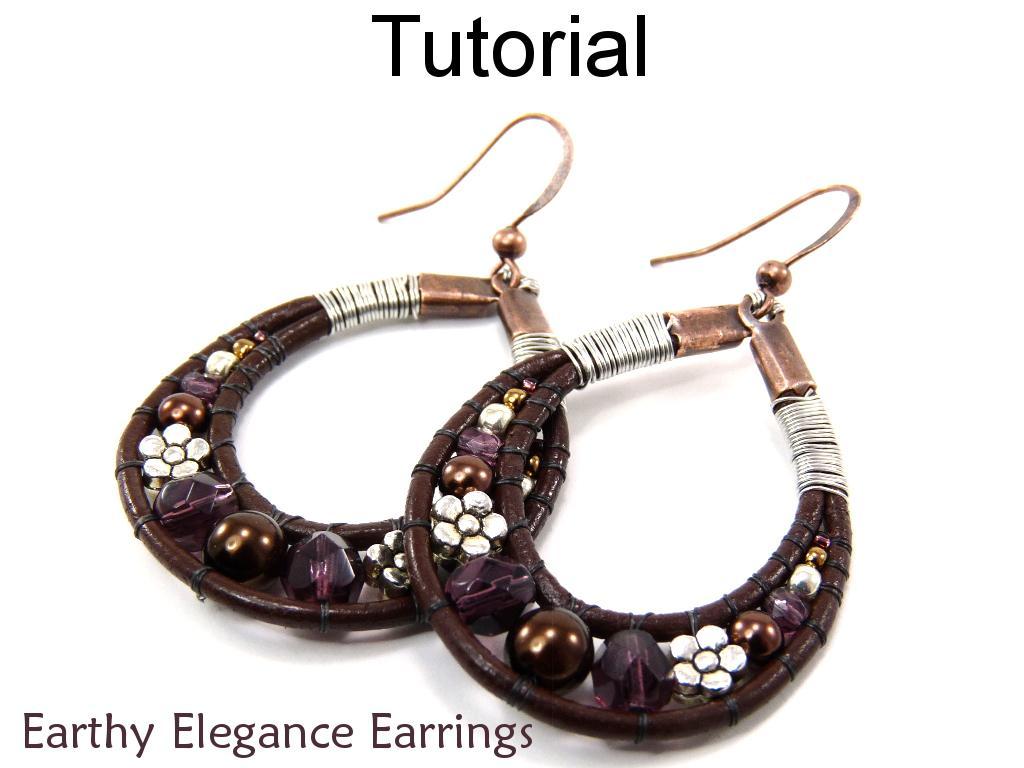 Photo via Bluprint member SimpleBPatterns
10. Earthy Elegance Earrings
These earrings can be made to match the Earthy Elegance Wrap Bracelet pictured earlier, or you can just make them as stand-alone earrings. The instructions include more than 50 photos to help you as you work with beads, leather, pearls and wire.