Making stationery, greeting cards and invitations special (on a budget) can sometimes seem daunting. I've found a way to do it with style. I'm excited for you to learn how to make lace cards that are a great solution to producing pretty invites and stationery with ease. These cards will gussy up any of your paper needs, and they will add a sweet touch on everything from a basic envelope to a more formal special occasion invitation.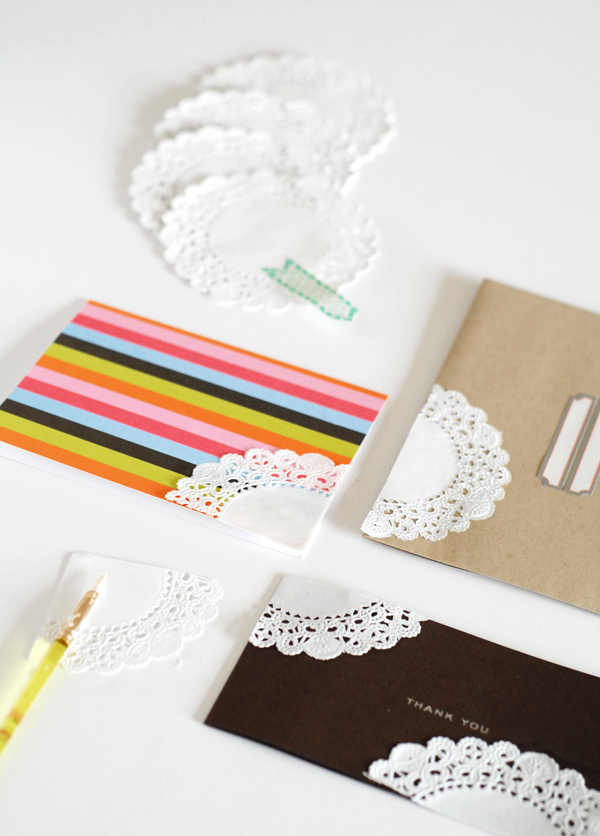 Photos via Victoria Hudgins
I especially love this look for bridal and baby showers, Mother's Day cards, and invites for a girl's night filled with drinks on the deck. The paper lace (aka paper doilies) are super easy to work with. They can be cut to trim off a corner, the top of an envelope, or used to fill in spots as needed on long-form stationery papers. The result is a bit of whimsy and a great dose of pretty card making fun. The small and simple gesture will make your snail mail seem thoughtfully sent. Isn't that the point of sending paper correspondence anyway?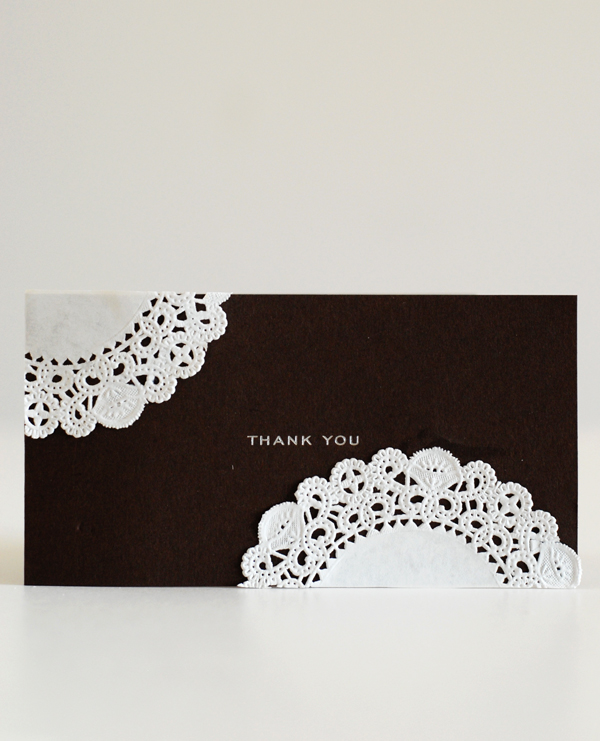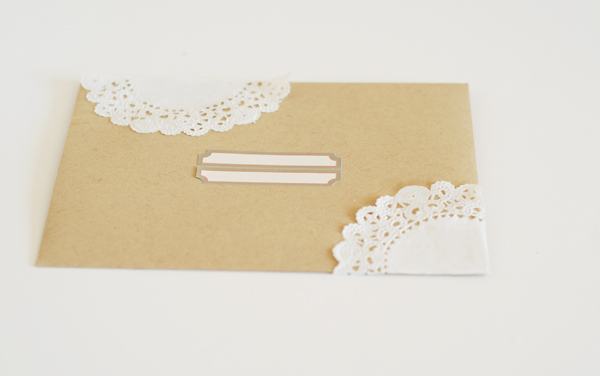 Here's how to make lace cards:
Materials you'll need:
Stationery
Envelopes or basic paper that you plan to send and share with friends
Glue sealant, like Mod Podge
A brush
Scissors
And a pack of small paper doilies (these can be found year round in the kitchen section of your big box store or ordered online)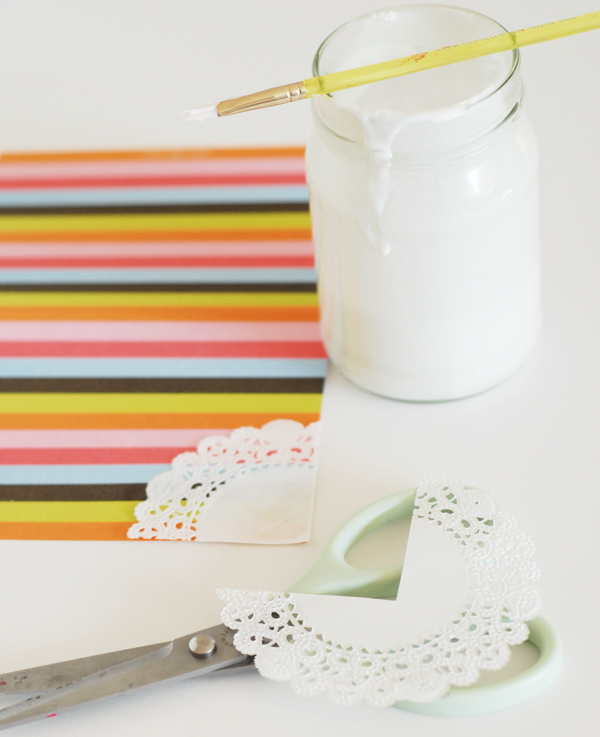 Step 1:
Start making the lace corner cards by applying a small amount of glue to the backside of the paper lace doily. Start with a very thin layer to ensure there are no air bubbles or wet spots showing — you can always add more!
Step 2:
Place the doily firmly down on the stationery where you desire it to stick. Press in hard from both sides of the paper to secure it. Allow the paper lace to dry for a couple minutes. As it is drying, apply more glue along the lace line where needed to hold the doily in place.
Step 3:
Once the lace corner is dry, use a pair of scissors to trim along the side of the stationery or card. Trim a straight line, removing any of the excess lace from the card. Repeat as desired around the card, creating a pretty form for your most special mail.
Allow to dry fully before writing and sending.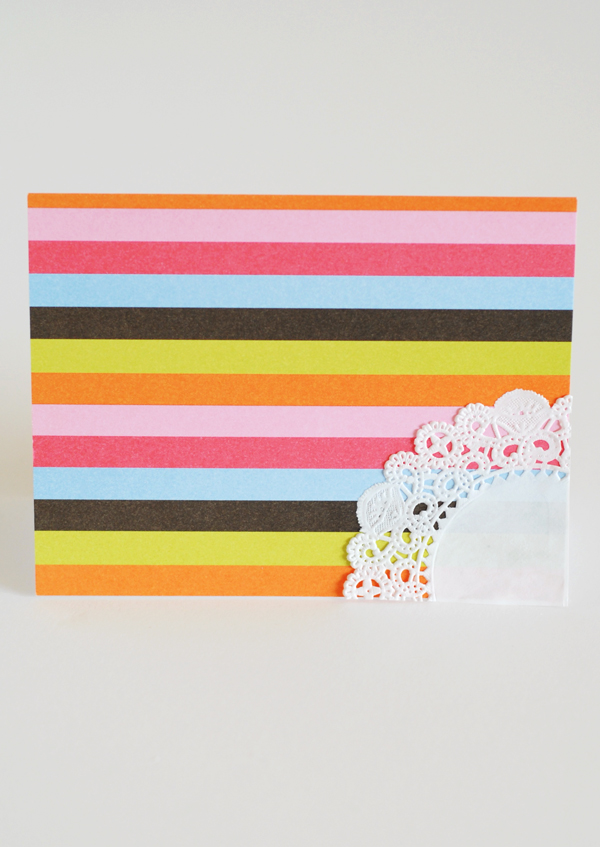 The lace really works well to soften the lines of heavy and modern correspondence, while giving off a gorgeous and thoughtful vibe. I love it on the striped invitation above and have a stack ready to send out for our summer dinner parties. The lace really stands out and looks lovely when placed along the sides of a simple graphic thank-you note. Give your thanks the extra oomph it deserves!
Envelopes quickly go from being an extra piece of paper to being the main attraction with the simple paper lace corner update. They will make sure that any item placed inside is given the right amount of joy and consideration. How could you not adore whatever would come in a package as pretty as this envelope!