If you think your superhero party can't be incredible, think again! These Incredible Hulk cake pops are sure to have your party guests of all ages in awe. Learn how to make these heroic cake pops in just a few easy steps. The green fists will help fight party-poopers with brute force, leading all superheroes to party victory!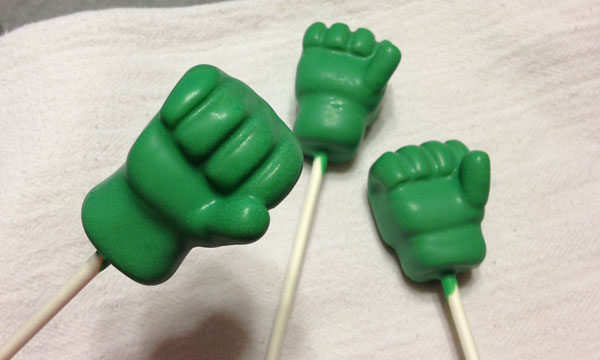 Calling all Superheroes! Make these Hulk cake pops for sugar-fueled party power!
These cake pops were inspired by "HULK SMASH!" Hulk's popular catch phrase. These are not just cake pops for boys, they're cake pops for all superheroes at heart! Any musclebound creature knows not to mess with the Hulk and most especially a superhero within an arms reach of cake pops!
Lets get ready to rumble! You'll need a few tools and cake pop dough ready for shaping. If you're not familiar with this process, use this tutorial on how to create the perfect pop dough. Cover your work surface with wax paper and lets roll!
You'll need the following materials:
Cake pop dough
Lollipop sticks
Green candy wafers
Wax paper
Straw or paintbrush handle (sturdy cylindrical object)
Butter knife
Styrofoam block or cake pop stand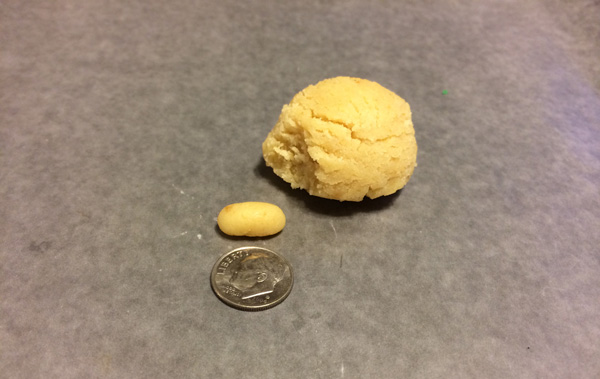 Step 1
Starting with a scoop of cake pop dough, pinch off a tiny piece and roll into a tiny log, about a dime's width. This will be the thumb.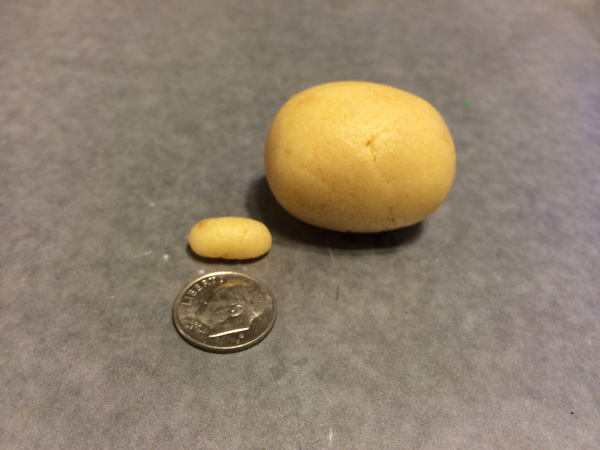 Step 2
Roll the cake pop dough into a ball, then into an oval.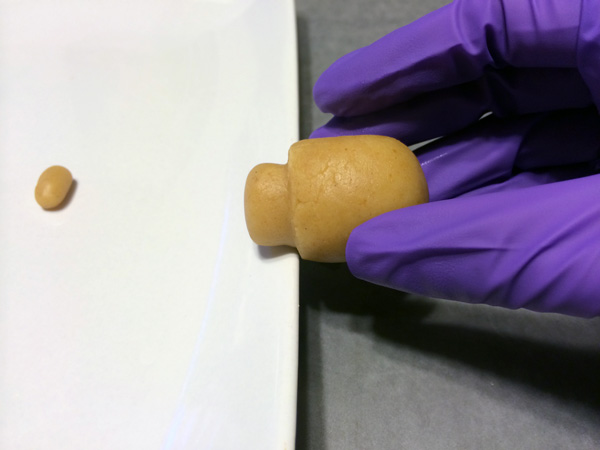 Step 3
Use the thin edge of a plate or the thin edge of a flat surface to create the wrist area. Push and roll the bottom ¼ of the oval onto and along the flat surface.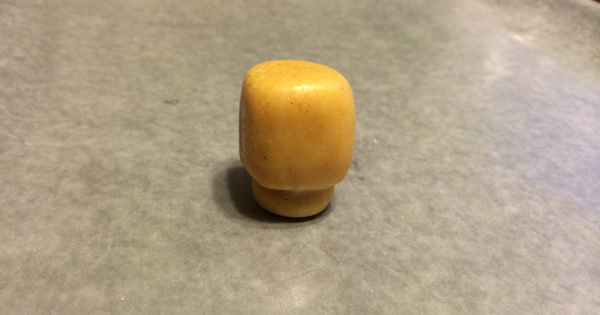 Step 4
Use your flat work surface to square up the area above the wrist by gently pushing each side against the surface.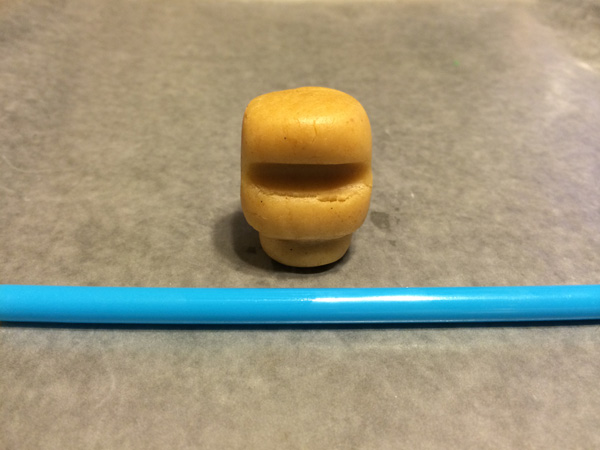 Step 5
On one side, use a sturdy non-disposable (souvenir) straw or some kind of thin cylindrical object, like a paintbrush handle, and press it horizontally against the middle. This forms the tip of the fingers and the palm.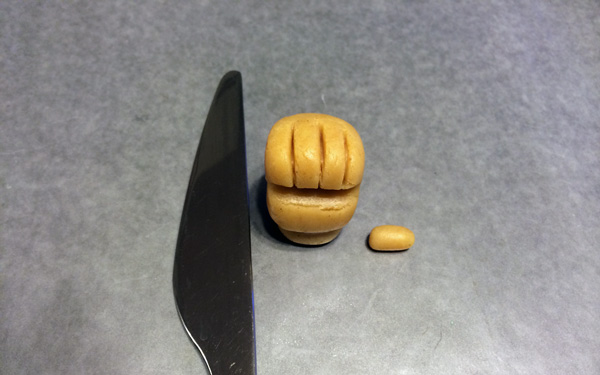 Step 6
Use the back end of a butter knife to create three even grooves that run from the top of the fist to the fingertips. Make sure you make the grooves wider and deeper than what would look like a normal fist. The candy coating will fill up and sit in much of that groove space.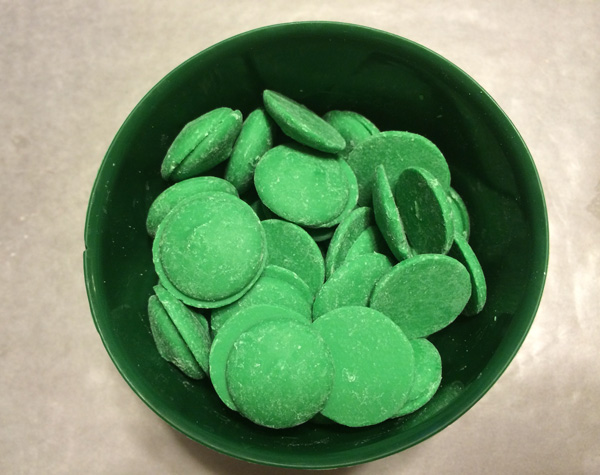 Step 7
Refrigerate the fists and thumbs and get prepped to dip! Melt green candy wafers in a microwave-safe bowl or cup, gather your sticks and grab your styrofoam block or cake pop stands. If you're unsure how to properly melt and thin candy coating for dipping cake pops, this tutorial on how to dip cake pops will give you excellent pointers and guide you through the process!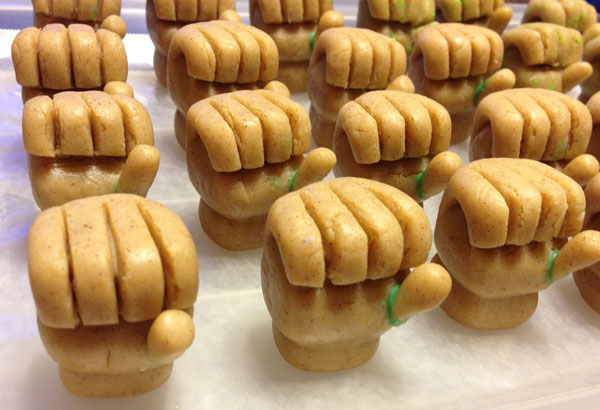 Step 8
Remove pieces from the refrigerator. They will need to sit in room temperature for a few minutes to take the chill off of them, so this is the perfect time to start assembling the pieces together. Using the candy coating, dip one tip of the thumb and press it against the fist. Repeat this until all thumb pieces have been attached. Since it's cold, it will only take a few seconds to adhere and set.
After all thumbs have been attached, dip about ⅓" of a lollipop stick in candy coating, and then insert it into the bottom of the fist's wrist area until it's about halfway in. Do this for the remaining fists.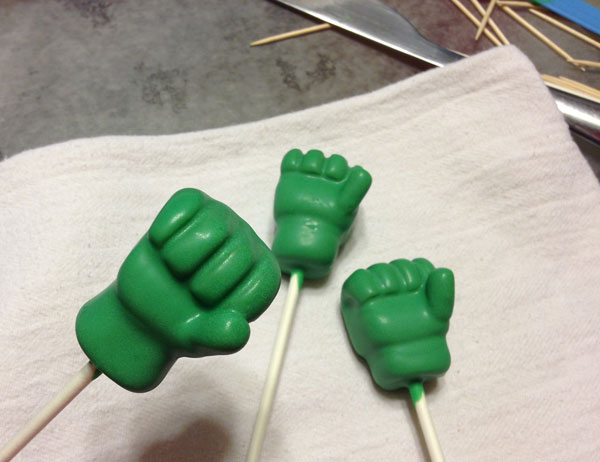 Step 9
Time to dip! Hold the cake pop upside down and dunk into the candy coating until you see the coating cover the entire fist and meet the stick. Then lift up to remove from the coating. Let the excess coating drip back into the bowl using an up and down motion with your arm. Turn it right side. Tap off excess as needed, and then place each cake pop on the styrofoam block or cake pop stand, allowing it to dry completely.
Cake decorator's tip: Use toothpicks to puncture air bubbles, especially ones in the grooves. Also use them to help guide candy coating into or out of the deep grooves.
It's tough work fighting the evil forces of the kitchen! I surely hope you enjoyed making these Hulk cake pops.
[box type="shadow"]
Learn even more tips and tricks for decorated treats in the collection of Bluprint cake decorating classes. Not sure where to start? Why not giving the FREE mini-class Modern Buttercream a try!
[/box]
What other superhero details would you like to see in cake pop form?