It's the season for hot cocoa and I've got the perfect recipe for you. Make it for yourself or give it as a gift. Try one of the many variations to really personalize this mix!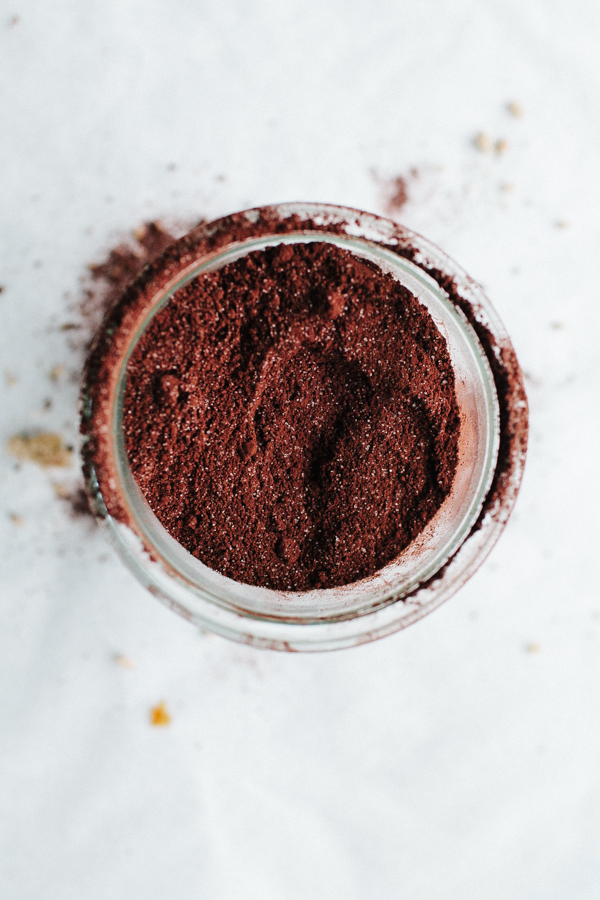 Every year I look forward to that first brisk nip in the air. The breeze that gives my entire body a jolt. I pull my jacket in closer and look forward to the drink of the season: hot cocoa. It's very rare when I indulge in a cup of hot cocoa outside of the cold weather just so that first sip can be magical year after year.
The difference between hot cocoa and hot chocolate
I vacillate between a hot cocoa and hot chocolate recipe. They are indeed quite different. Hot chocolate is made with melted chocolate and milk and is often quite a bit richer, or at least mine is. It can be thick and in fact when it's made very thick I like to serve it for dessert with a bowl of cool whipped cream on its side.
Hot cocoa is made from unsweetened cocoa powder and sugar. That is its most basic form. Generally it is equal parts cocoa powder and sugar but really the variations are endless.
Bake unforgettable cakes! Learn essential techniques and bake three show-stopping cakes that your friends & family will instantly devour with the online cooking class Decadent Chocolate Cakes.
Sign me up! >>
How to make hot cocoa mix
I would consider this version "Hot Cocoa 101." It is so simple to make and because it is all dry ingredients it makes a wonderful homemade gift. I love packaging the mix in a glass jar (like Weck jars) tying it with a ribbon and tucking it alongside a bag of homemade marshmallows.
The little bit of cornstarch in this recipe thickens the cocoa just a bit, so the texture is creamy and rich.
I use a mix of both dark brown sugar and white sugar because I love the depth of flavor in the brown sugar, but you are, of course, welcome to use all white.
Note: I highly recommend you buy the best cocoa powder you can afford. This Pernigotti cocoa is my favorite.
Classic Hot Cocoa
Ingredients: 
1/4 cup unsweetened cocoa powder
1/4 cup packed dark brown sugar
2 tablespoons granulated sugar
1 teaspoon cornstarch
Pinch salt
Directions:
1. Combine the cocoa powder, sugars, cornstarch, and salt in a medium bowl and whisk to combine. Store in an airtight container.
2. Make a little tag and attach it to the jar with the following instructions:
For a cup of rich hot cocoa mix 1/4 cup of this mix with 8 ounces warm milk. For those who enjoy your hot cocoa a bit lighter, use 2 tablespoons per 8 ounce cup.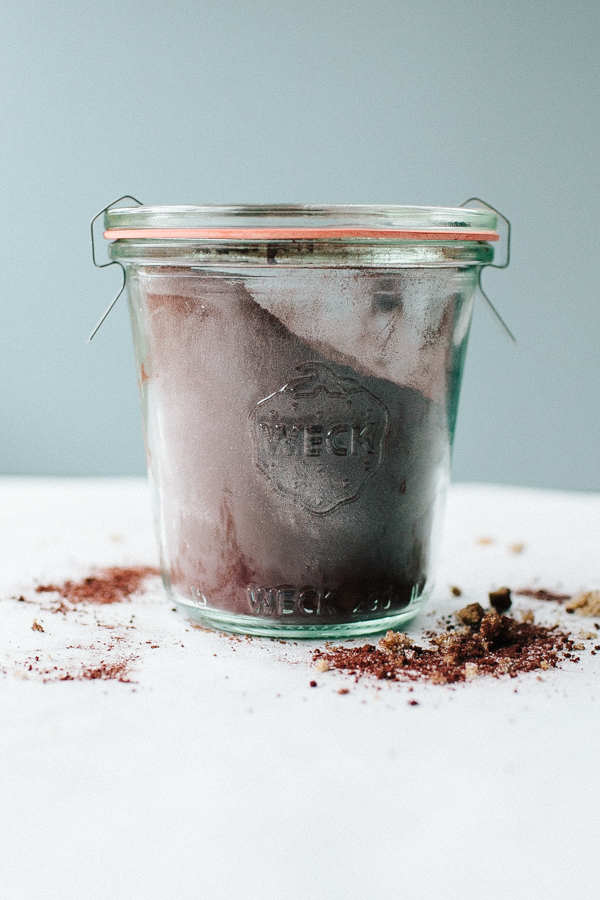 Hot cocoa variations
That is really just the beginning. This is the fun part, where you get to customize your own mix and find out what you prefer. It requires a lot of "research" and testing.
Mexican Hot Cocoa Mix
Add 1/2 teaspoon cinnamon, 1/4 teaspoon fresh ground nutmeg and a pinch of cayenne to the mix above.
Vanilla Bean Hot Cocoa Mix
Mix the seeds of one vanilla bean with the sugars before adding the rest of the ingredients. You can use 1/2 a vanilla bean for the recipe above. If you are gifting the mix tuck the vanilla pod along the side of the jar so the vanilla bean peers through the glass.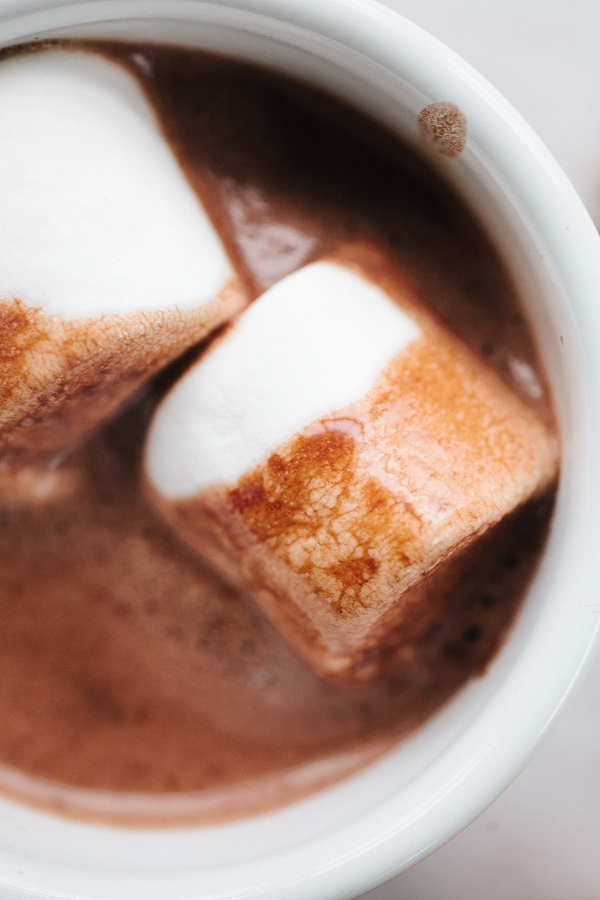 Lavender Hot Cocoa
Mix 1 teaspoon edible lavender with the ingredients above.
Maple Hot Cocoa
Replace the sugars in the mix with granulated maple sugar, which can be purchased online or at a specialty food shop.
Peppermint Hot Cocoa
Replace the granulated sugar in the recipe with 3 tablespoons crushed peppermint candies or candy canes.
What other flavors can you think of?