Learn how to make horse cake pops in a snap! These treats would be perfect for a Western-themed party, a baby shower or for a horse lover. Let's giddy up and get to it!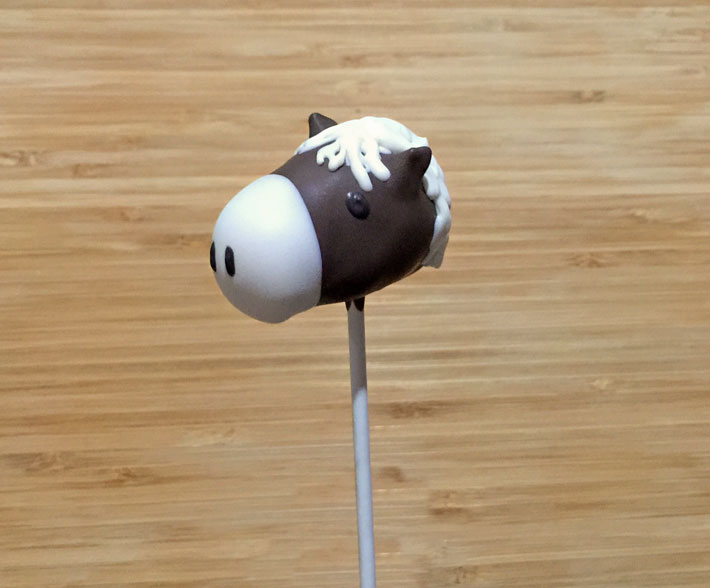 Put the party in your pops with this online class!
From shimmery mermaid tails to sweet strawberries and beyond, learn how to bring playful cake pops to life for your next event with the HD video lessons. Join the class now »
Horse cake pops tutorial
You'll need:
Cake pop dough
White and brown candy wafers
Lollipop sticks
Toothpicks
Ziplock bag for piping
Waxed paper
Cake pop stand or styrofoam block
Part 1: Shaping your horse cake pops
Line your work surface with wax paper.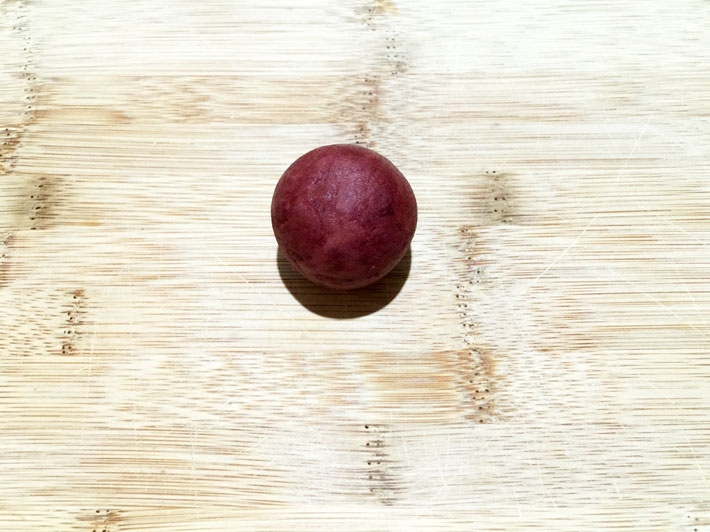 Step 1:
Shape the horse head by first rolling a portion into a ball.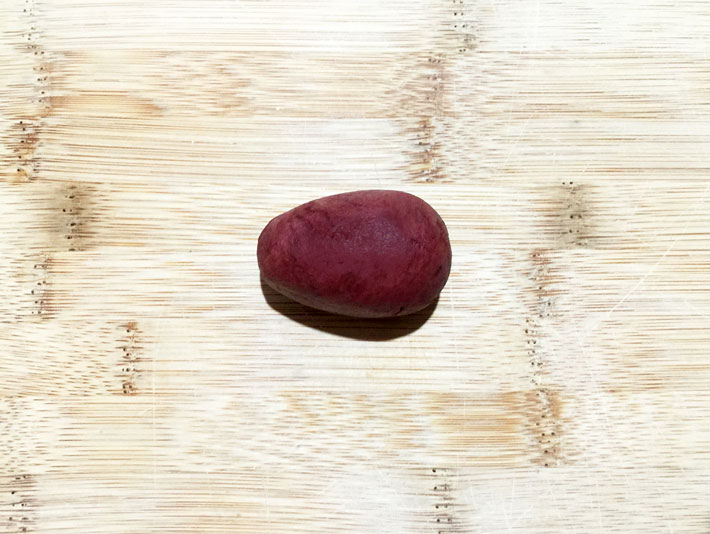 Step 2:
Then shape into a log where one end is slightly thicker than the other end; the narrower end will be the nose end.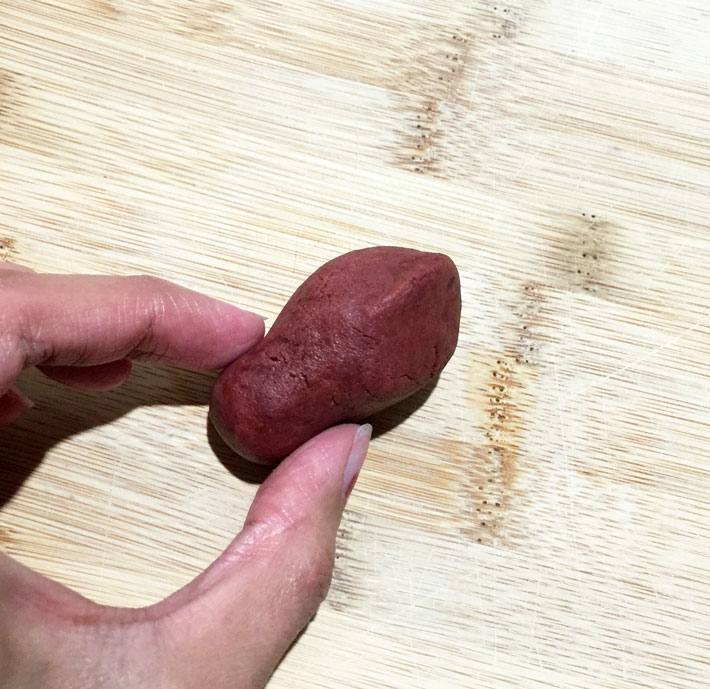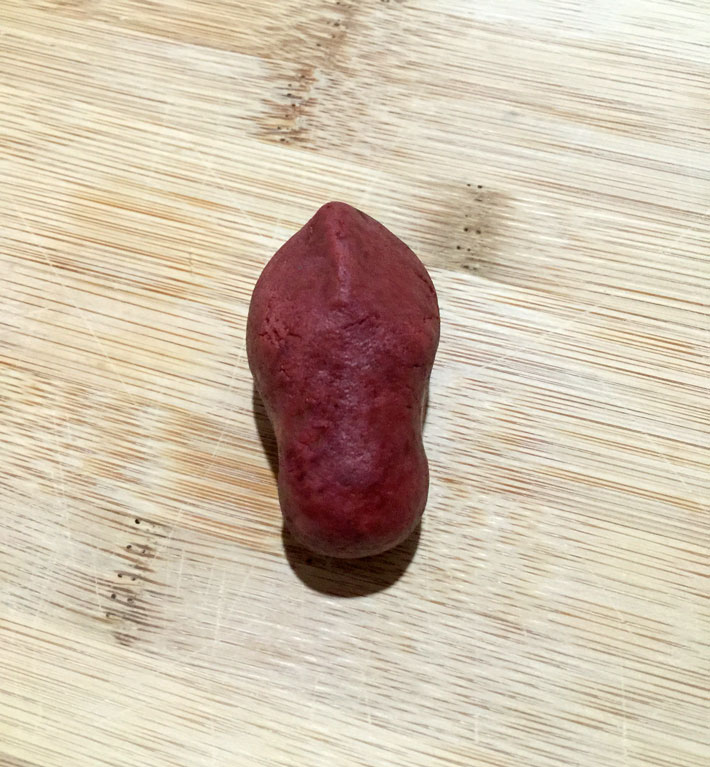 Step 3:
Gently pinch your fingers together at the narrow end to define the nose. Then pinch to make a narrow ridge, like a small mohawk ⅓ of the wider end. This will help us get more definition in the mane.
Repeat for each portion and refrigerate all pieces.
Part 2: Decorating your horse cake pops
While the head pieces are chilling, we'll prep our materials and melt the candy coatings.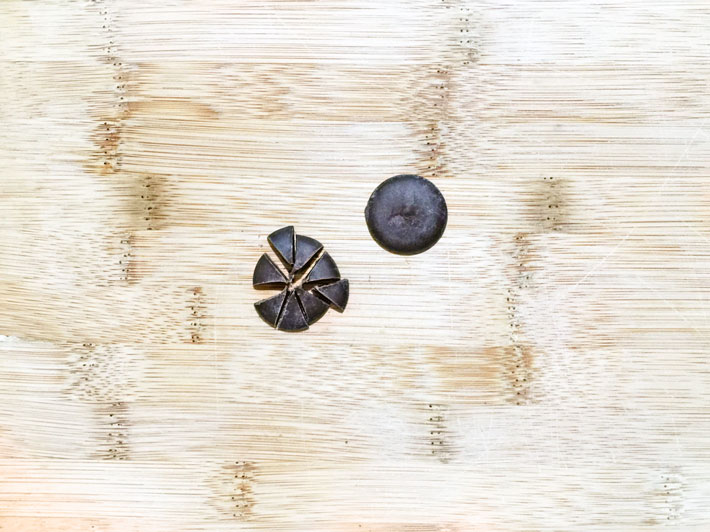 Step 1:
Cut candy wafers (either color) into eight triangular pieces. The number of wafers you'll need to cut depends on how many horses you're making. You'll need two wafers for each horse. These will form the ears. Set aside for now.
Remove the shaped cake pieces from the fridge.
Step 2:
In separate bowls, melt both brown and white candy wafers.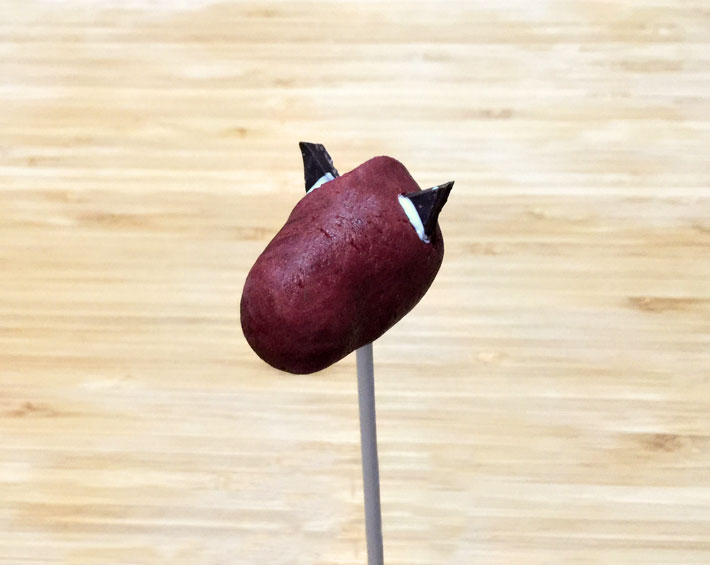 Step 3:
Add an ear to each side of the head. Dip the short end of the triangular piece into brown candy coating before placing on either side of the ridge.
Step 4:
Next, we'll attach the sticks. Dip a lollipop stick, about ⅓" into the melted brown coating, then carefully push it in an angle until it's about halfway into the larger end of the head.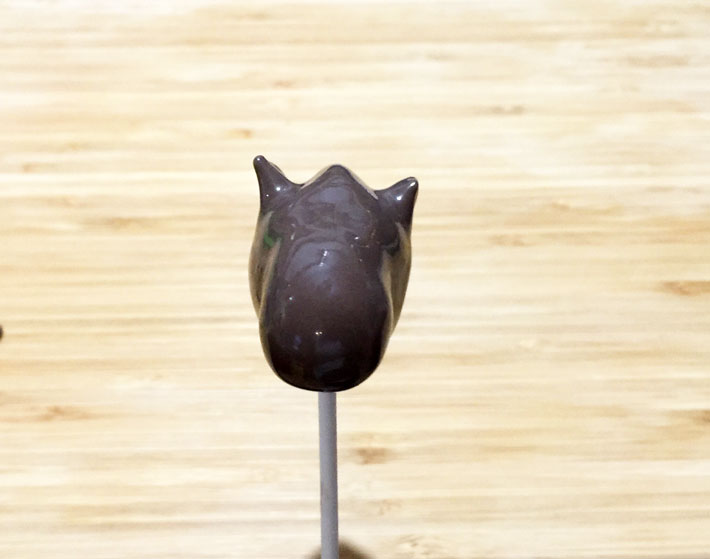 Step 5:
Dip the heads into the brown coating. Shake off excess and let dry completely before the next step.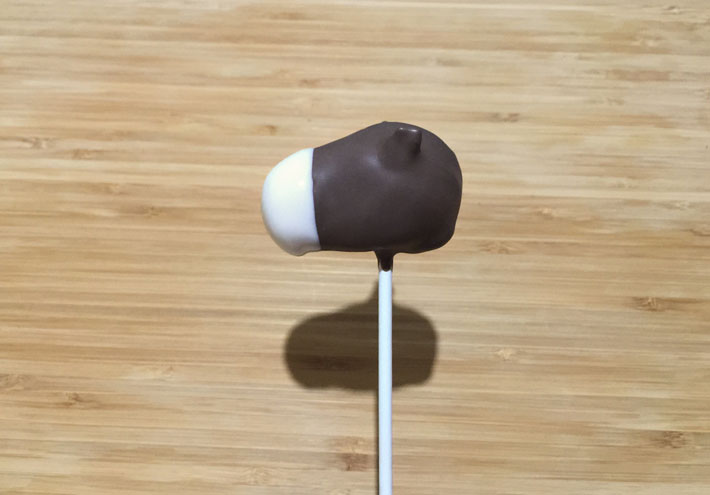 Step 6:
Once dry, dip the nose end into the white coating.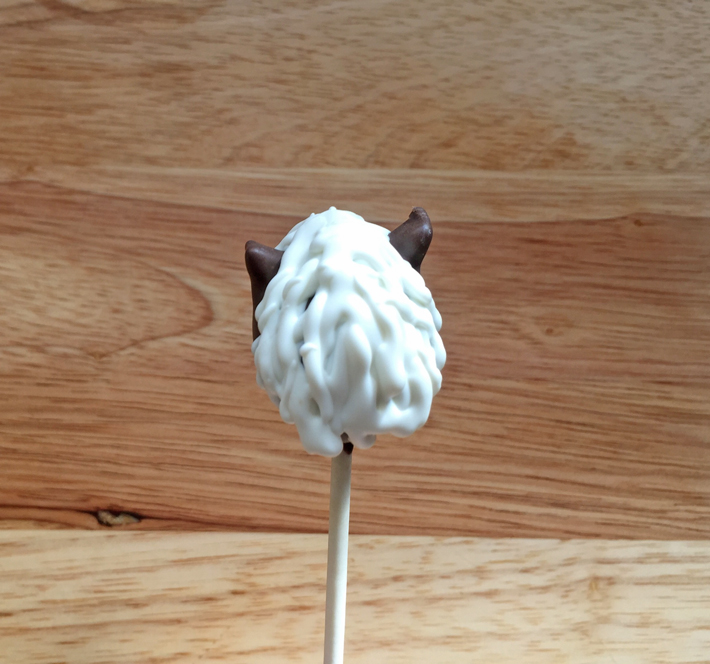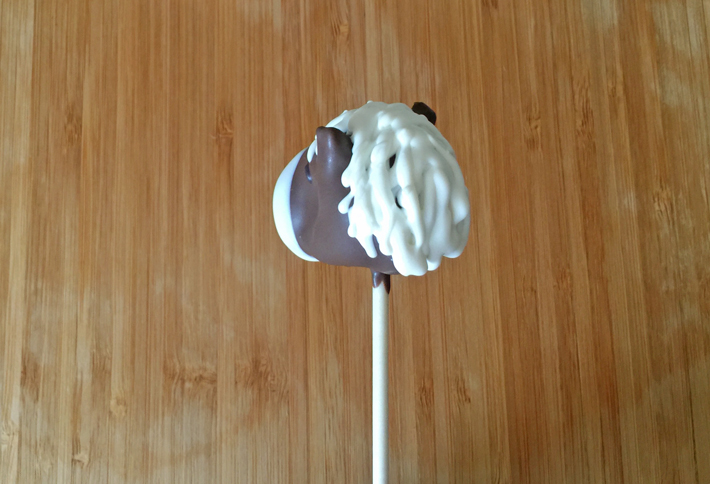 Step 7:
Place remaining melted white coating in a ziplock bag. Snip the tip and pipe strands of the mane between the ears and toward the back end of the head. Pipe a few and let dry before piping more for a layered effect.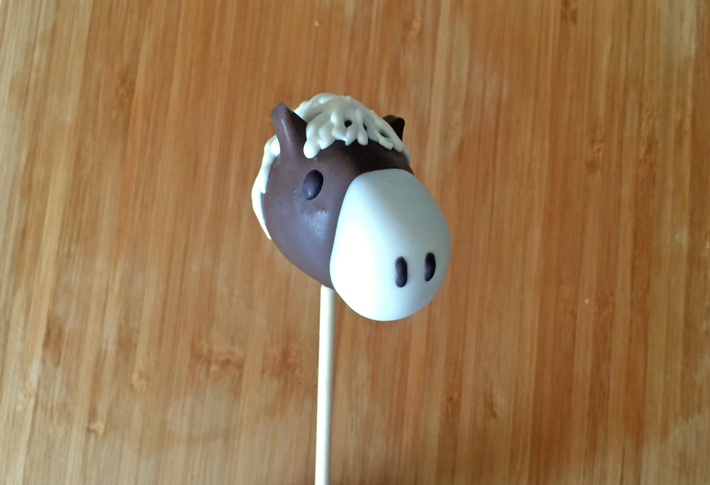 Step 8:
Melt a couple of black wafers and use a toothpick to add the eyes and nose detail.
Put the party in your pops with this online class!
From shimmery mermaid tails to sweet strawberries and beyond, learn how to bring playful cake pops to life for your next event with the HD video lessons. Enroll Now »