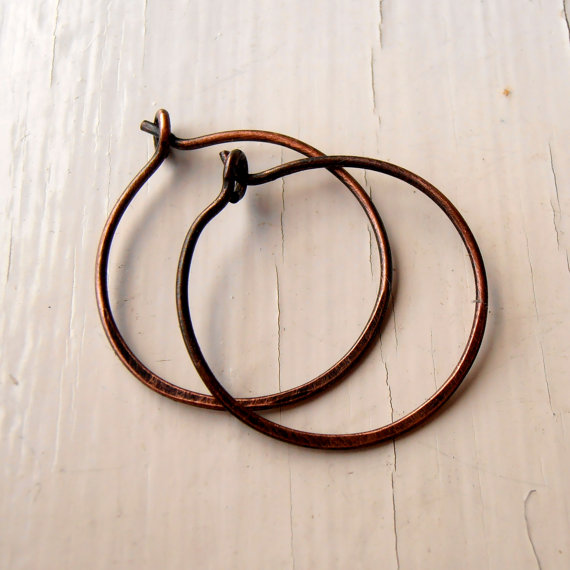 Some jewelry pieces are classics of any wearer's wardrobe. Hoop earrings are one of these timeless pieces.
Follow along to learn how to make hoop earrings in less than an hour!
Materials: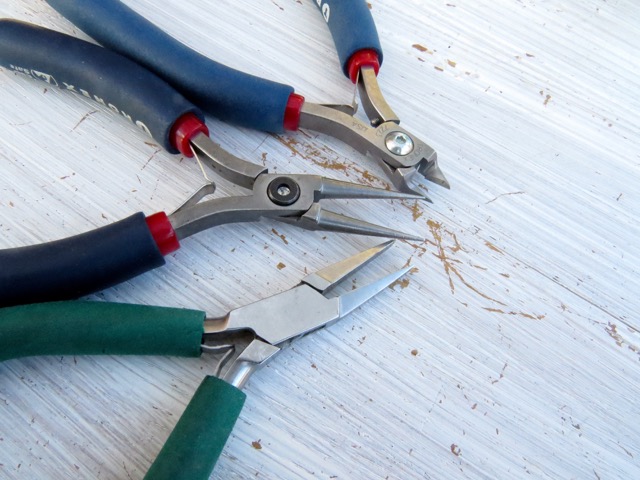 20g/0.8mm wire (I've used copper here, but you can switch to silver if you prefer, just practice with the less expensive stuff first!)
Round-nosed pliers
Flat-nosed pliers (these are often interchangeable with chain-nosed pliers, but here you really need flat-nosed pliers if possible)
Flush cutters
Steel bench block
Chasing hammer (or other jeweler's hammer with a flat face.)
Solid cylindrical object, the diameter you wish your hoop earrings to be (I used a lip balm! A ring mandrel is another good choice if you have one, it allows you to make many different sizes consistently.)
Instructions:
Step 1.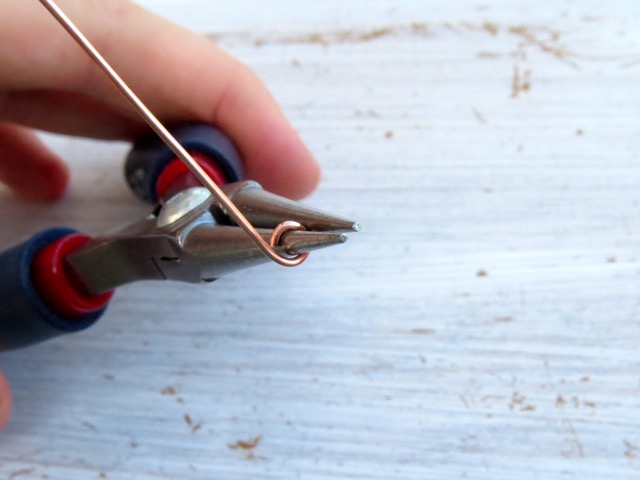 Cut a 6-inch piece of 20g/0.8mm wire, and turn a small loop at one end.
Note: The wire is longer than you will need for one earring, but it is easier to work with a longer piece. This length should do for both hoops, depending on the diameter of hoop you opt for.
Step 2.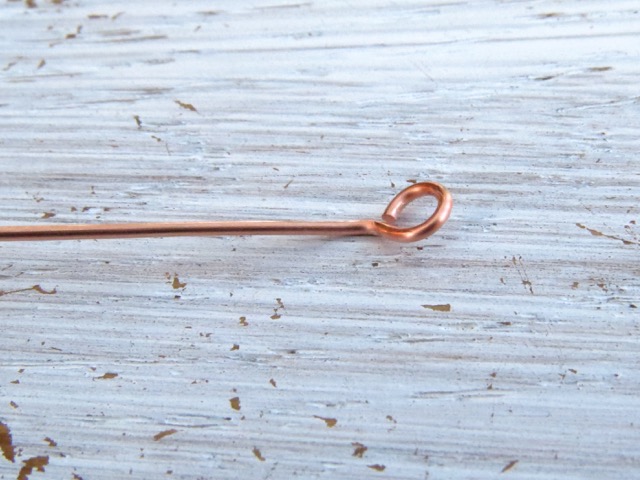 Using round-nosed pliers, turn a small angle at the base of the loop (so that it becomes a lolly-pop rather than a p/q), and then angle the loop upwards slightly using flat-nosed pliers.
Step 3.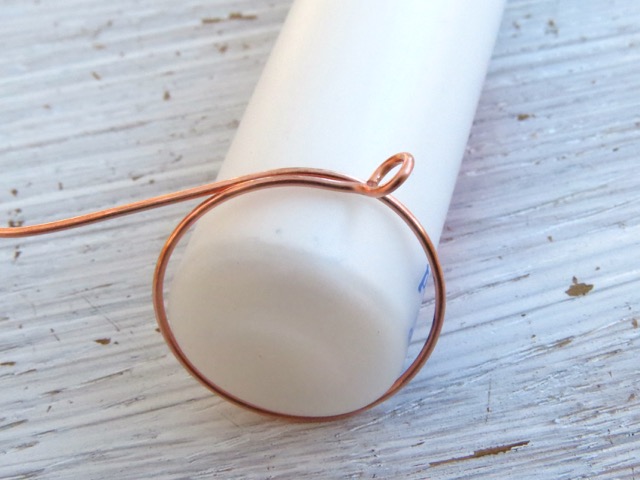 Take a solid cylindrical object, around the diameter you wish your finished earrings to be, and firmly wrap the wire around, from just after the loop you have already created. It helps to "over-wrap" — to wrap more wire than you need around the cylinder — to create an even hoop shape.
Step 4.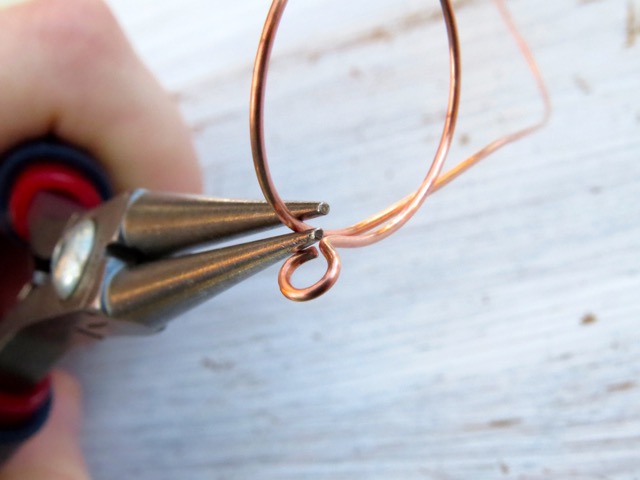 Place your round-nosed pliers at the point where the wire meets up with the loop again…
Step 5.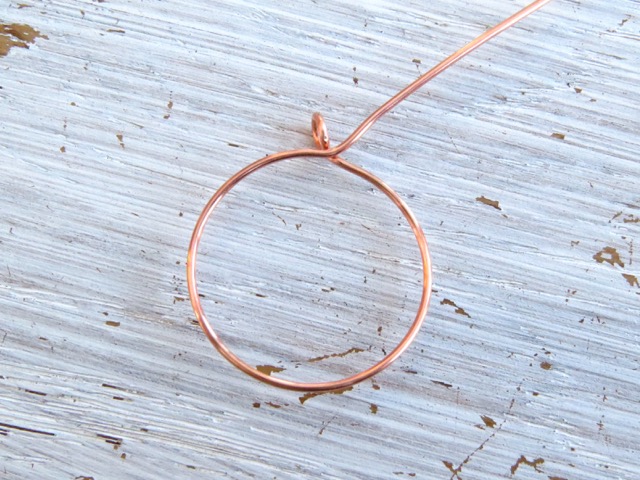 …and turn the wire upwards at an obtuse angle.
Step 6.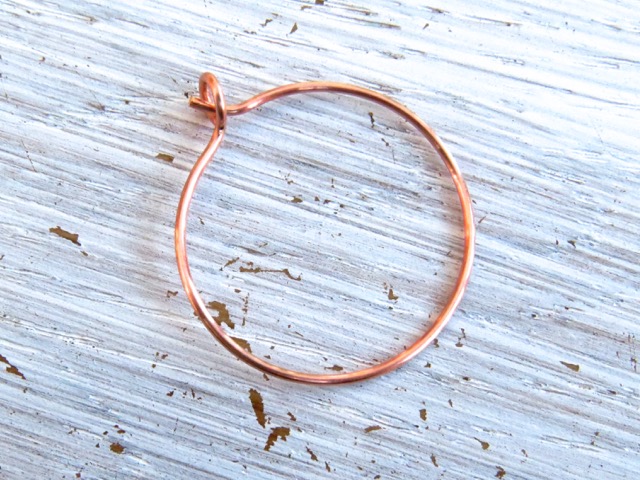 Trim the wire about 1/8" (3mm) beyond the bend from step five, and pass the short piece of wire through the loop you created in step one.
Step 7.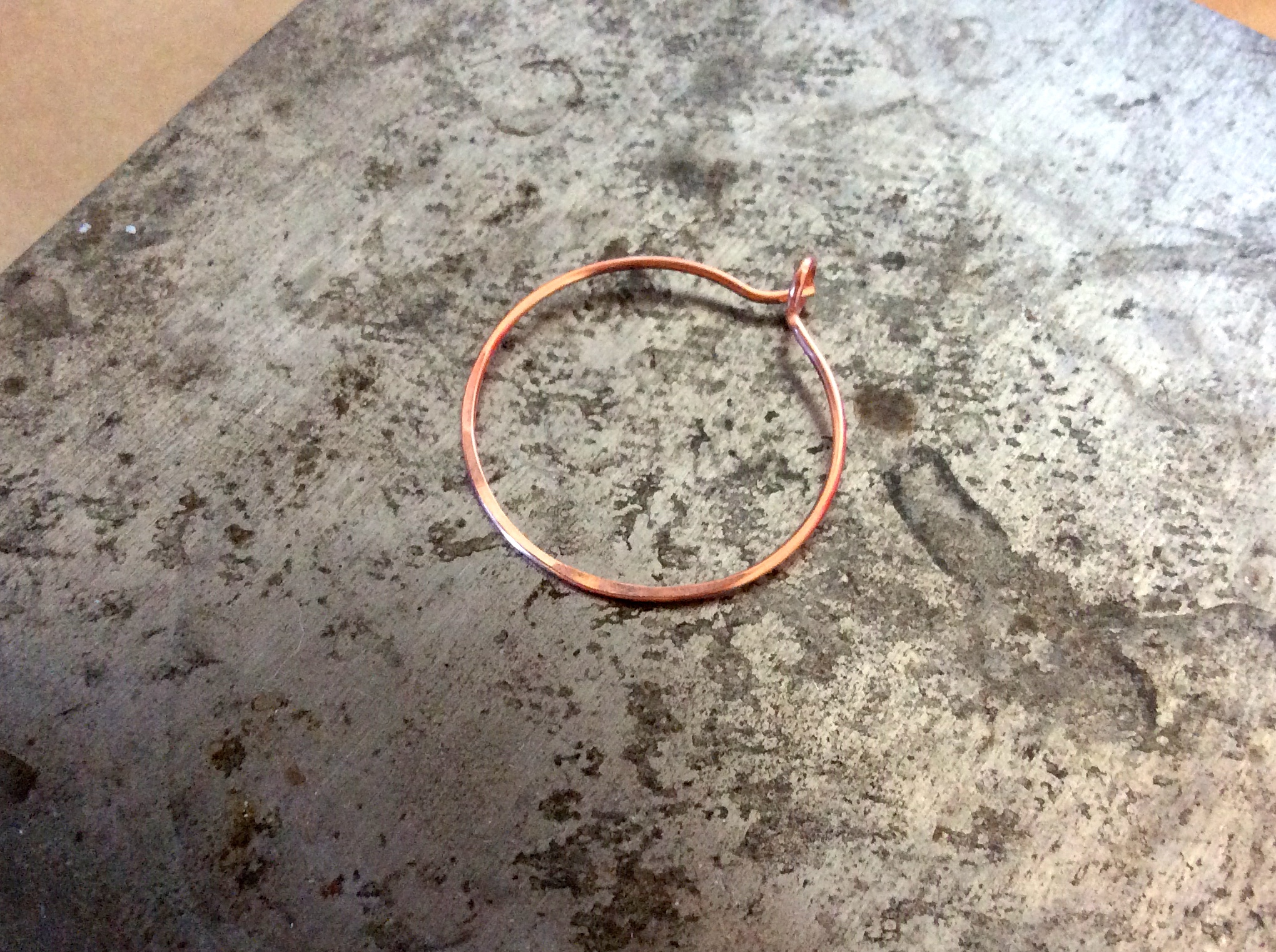 Hammer the lower central point of your hoop, and repeat in full for second hoop.
Note: If you are not sure how to find the central point of your hoop, remember that the tail, not the loop, will pass through your ear, so the loop will be just to the side of the upper central point. If you wish, you can oxidize your wire using liver of sulphur — take care to follow the manufacturer's instructions.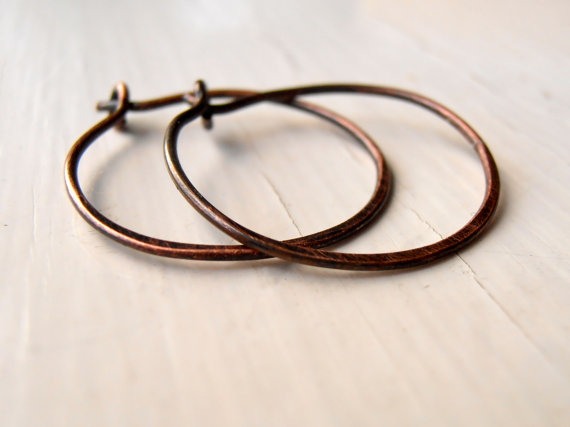 You can add a bead or two (or three!) if you wish to these simple hoops, but I like to wear mine just as they are — a classic earring that goes with any outfit. What's best is that they are so quick to make, you can many different pairs and dress them up differently to suit your mood.
Online Jewelry Making Class
Learn wirework essentials & make three stunning pieces of jewelry.