Do you know how to make homemade Scotch eggs? You don't have to be in a Scottish pub in order to enjoy this delightfully sinful cuisine. They're perfect for a hearty snack or even a small meal. Ready to learn how? Break out the oil and let's get frying!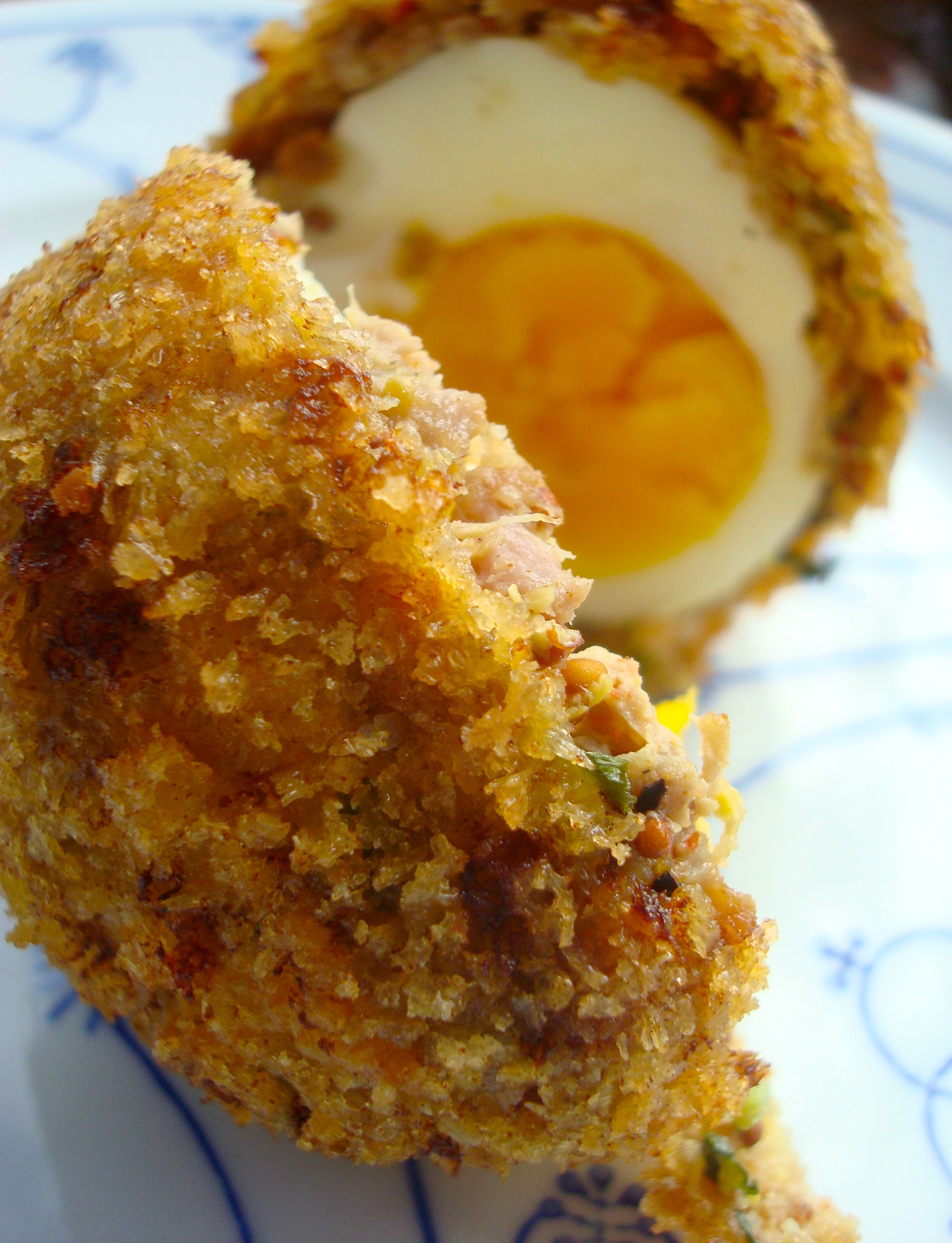 Photos via CakeSpy
What are Scotch eggs?
Scotch eggs are a thing of beauty. A delicious, albeit naughty, delicacy comprised of eggs wrapped with sausage, coated in breadcrumbs, deep-fried and then finished in the oven for a perfectly crispy edge. They're said to be a popular bar snack in Scotland, but there's evidence that they might not have been invented in Scotland, but rather adopted and adapted from a North African dish.
Making scotch eggs isn't a quick cooking project, but end result makes it well worth the effort.
This fried and baked Scotch recipe recipe makes for a perfect specimen: crispy on the outside leading to a rich, creamy yolk center.
Are you lover of salty snacks? Then you'll also enjoy the Craftsy course Homemade Salty Snacks, where you can learn to make pretzels, bread sticks and chips that'll pair beautifully with Scotch eggs!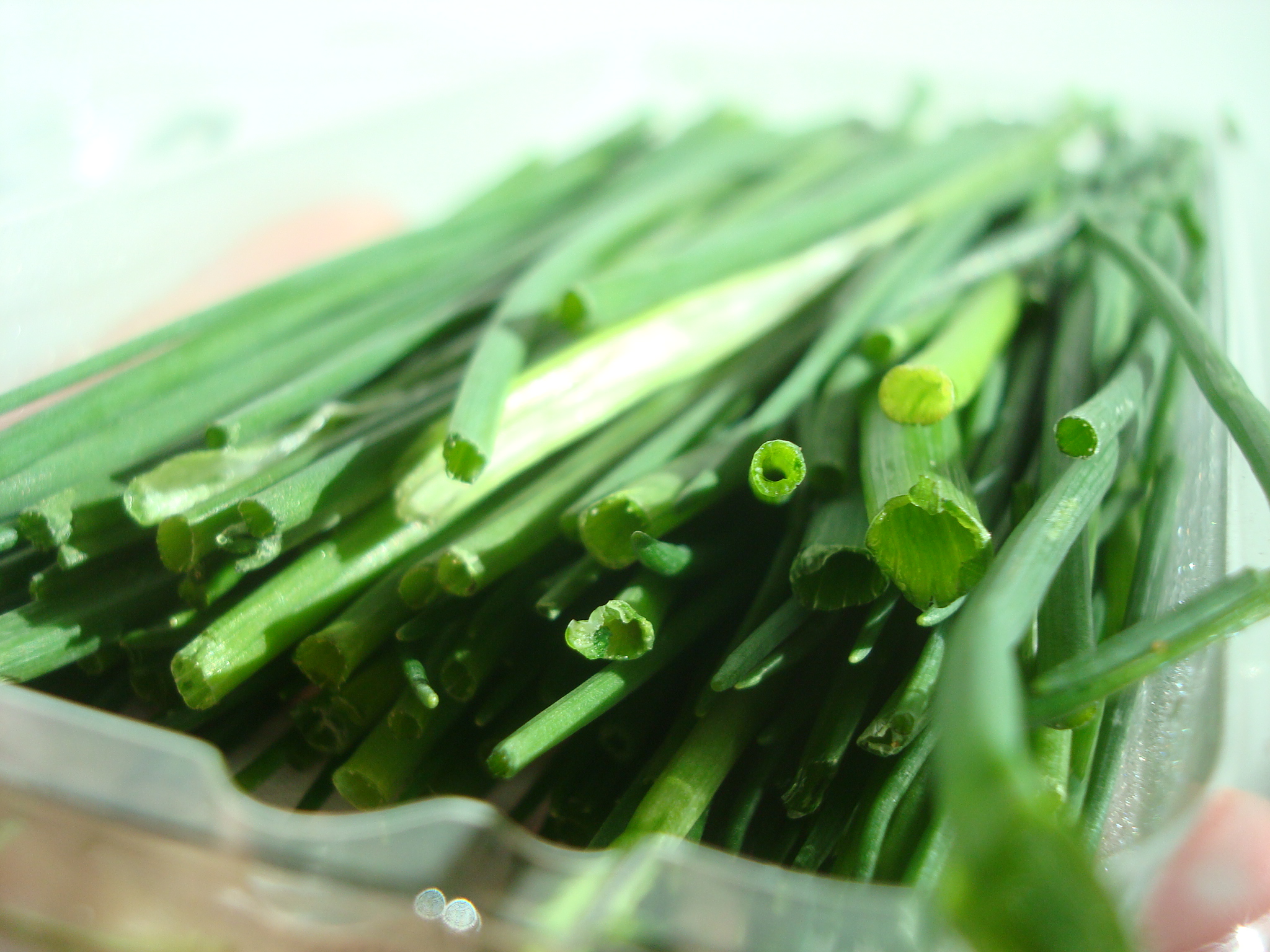 Fried and baked Scotch egg recipe
Adapted from Jamie Oliver
Makes 4 servings
Ingredients:
1 (uncooked) egg, lightly beaten
2 large (approximately hot dog sized or slightly larger) sausages in casing
1 small bunch fresh chives, finely chopped
1 small bunch fresh parsley, leaves picked and finely chopped
1 tablespoon mustard (any sort you prefer)
sea salt and freshly ground black pepper, to taste
flour, for dusting
1 cups bread crumbs (panko bread crumbs are OK)
enough oil to fill a pan or deep fryer 4-6 inches
Using different forms of measurement? You might find our Metric Conversion Guide helpful.
Step 1:
Peel the hard boiled eggs and set to the side.
Step 2:
Slice a line along the long side of the sausage. Peel off the casing, placing only the inner sausage meat into a bowl.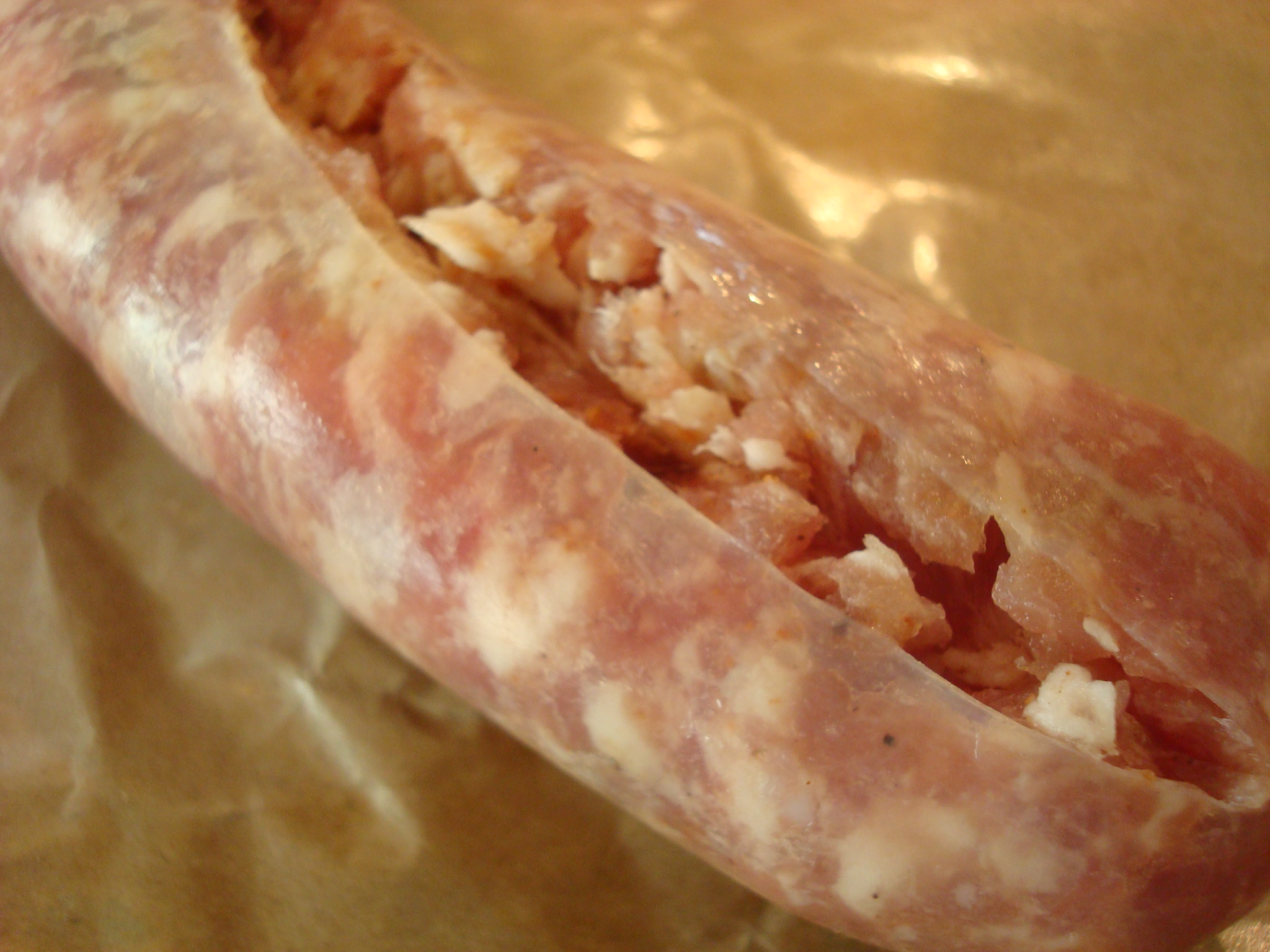 Step 3:
Combine the meat with the chives, parsley and mustard, and salt and pepper to taste. Don't fuss too much with the mixing; just make sure everything is evenly combined. Now, divide the mixture into four equal sized balls.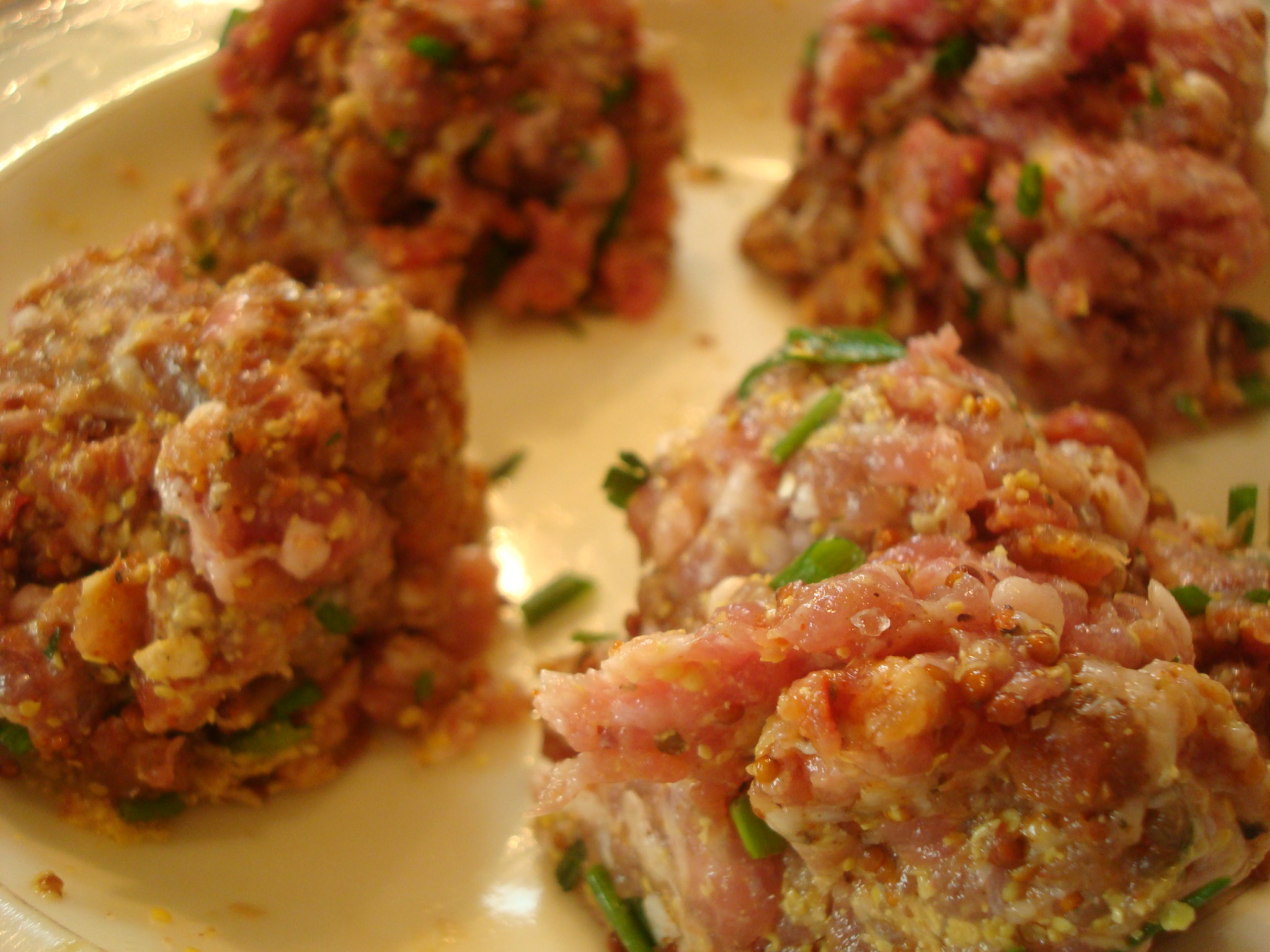 Step 4:
Set up an assembly line with three separate shallow bowls. Place flour in one, the beaten egg in the second, and breadcrumbs in the third. While you're at it, line a plate with paper towels; set this fourth plate to the side.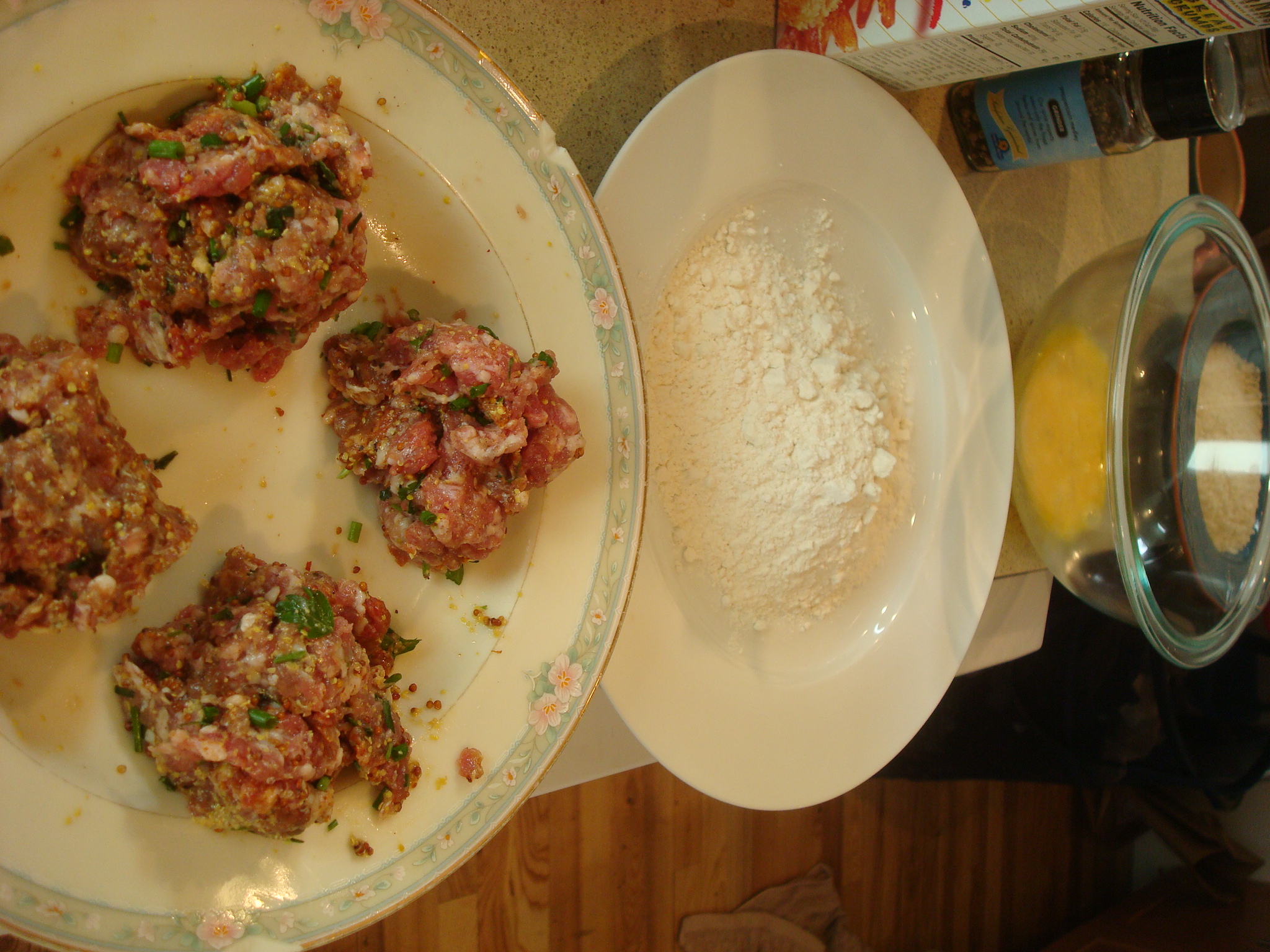 Step 5:
Flour your hands. Place one of the balls of meat in the palm of your hand, and flatten it into a patty, like a burger. Make a dent in the center, and place one of the hard boiled eggs on top. Carefully mold the patty around the egg, ensuring that it forms a seal on all sides of the egg.
Step 6:
After the patty is around the egg, dredge the egg in flour, and then shake off the excess.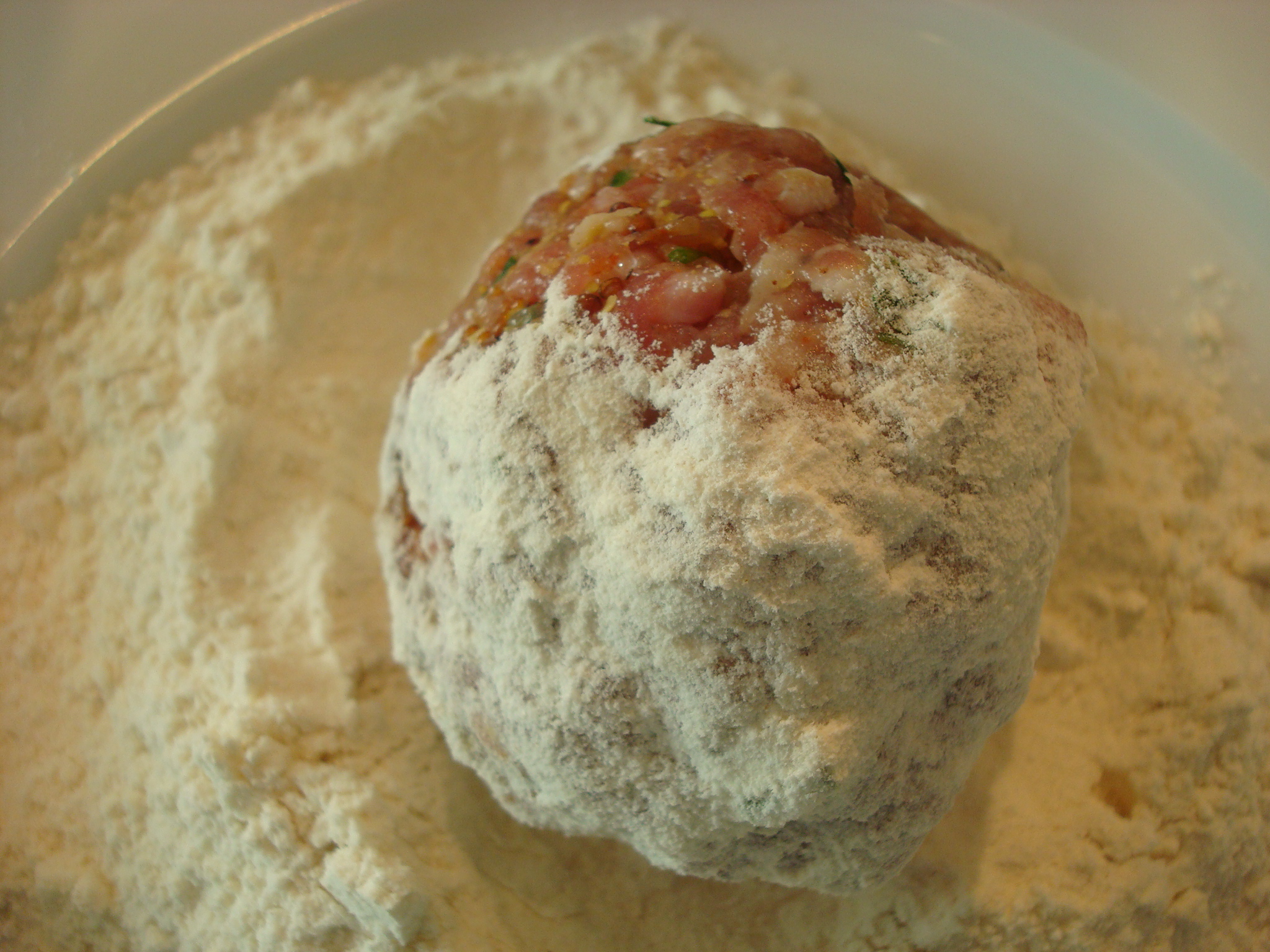 Step 7:
Now, dip it in the beaten egg until evenly coated. It will be sticky and somewhat hard to handle.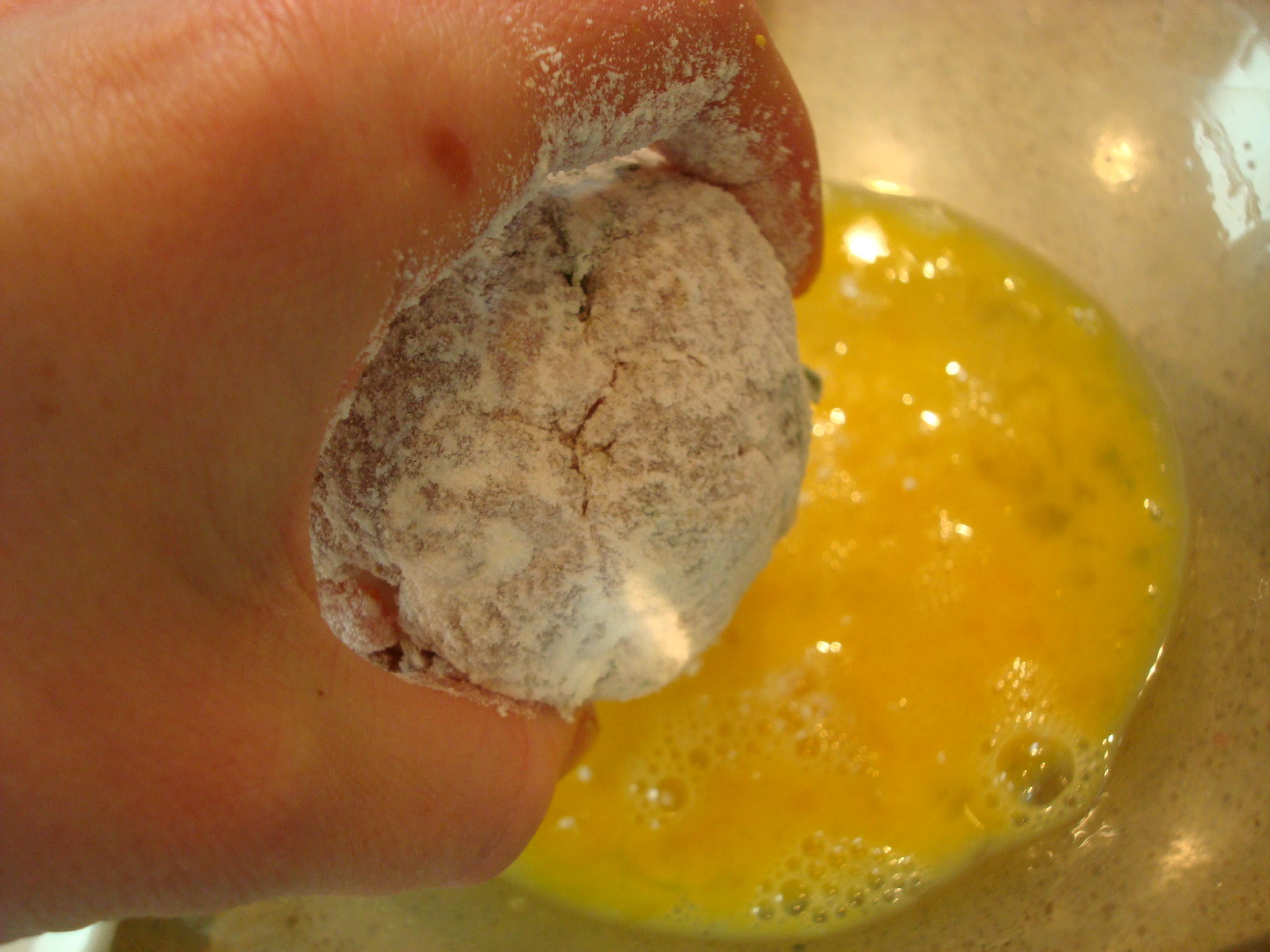 Step 8:
Coat the eggy Scotch egg in bread crumbs. Be sure the egg is completely covered with bread crumbs.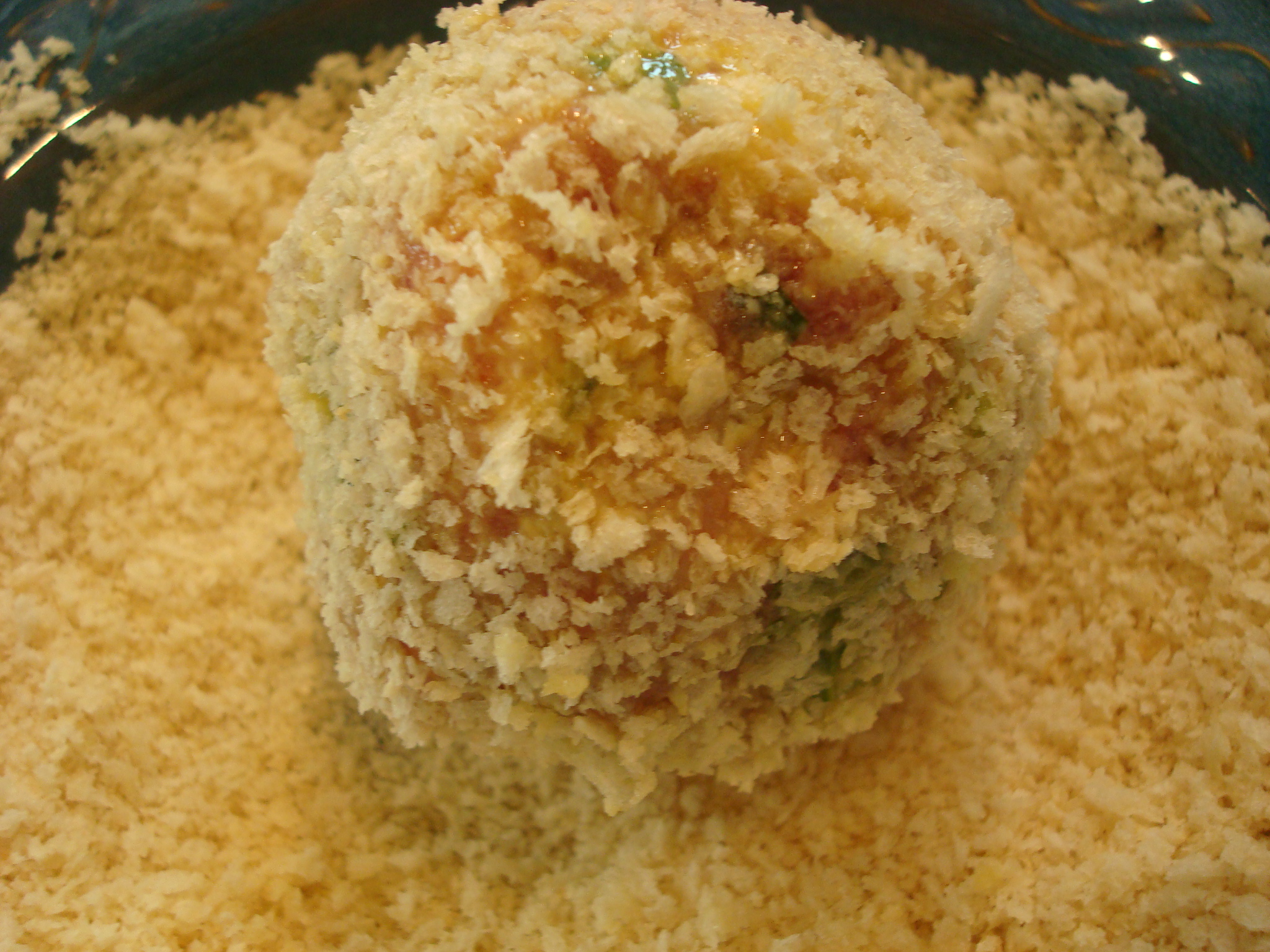 Repeat with the remaining balls. Put them in the fridge for the moment.
Step 9:
Preheat the oven to 350 degrees F. Line a baking sheet with parchment paper. Forget about the oven and sheet for a moment; you'll be coming back to them shortly.
Step 10:
Place the oil in a deep pan and heat it to between 300 and 325 degrees F. Carefully place the balls in the oil, as many as will comfortably fit. Turn every so often. Cook for about 5 minutes, or until thoroughly golden and toasty in color. Keep monitoring the temperature of the oil.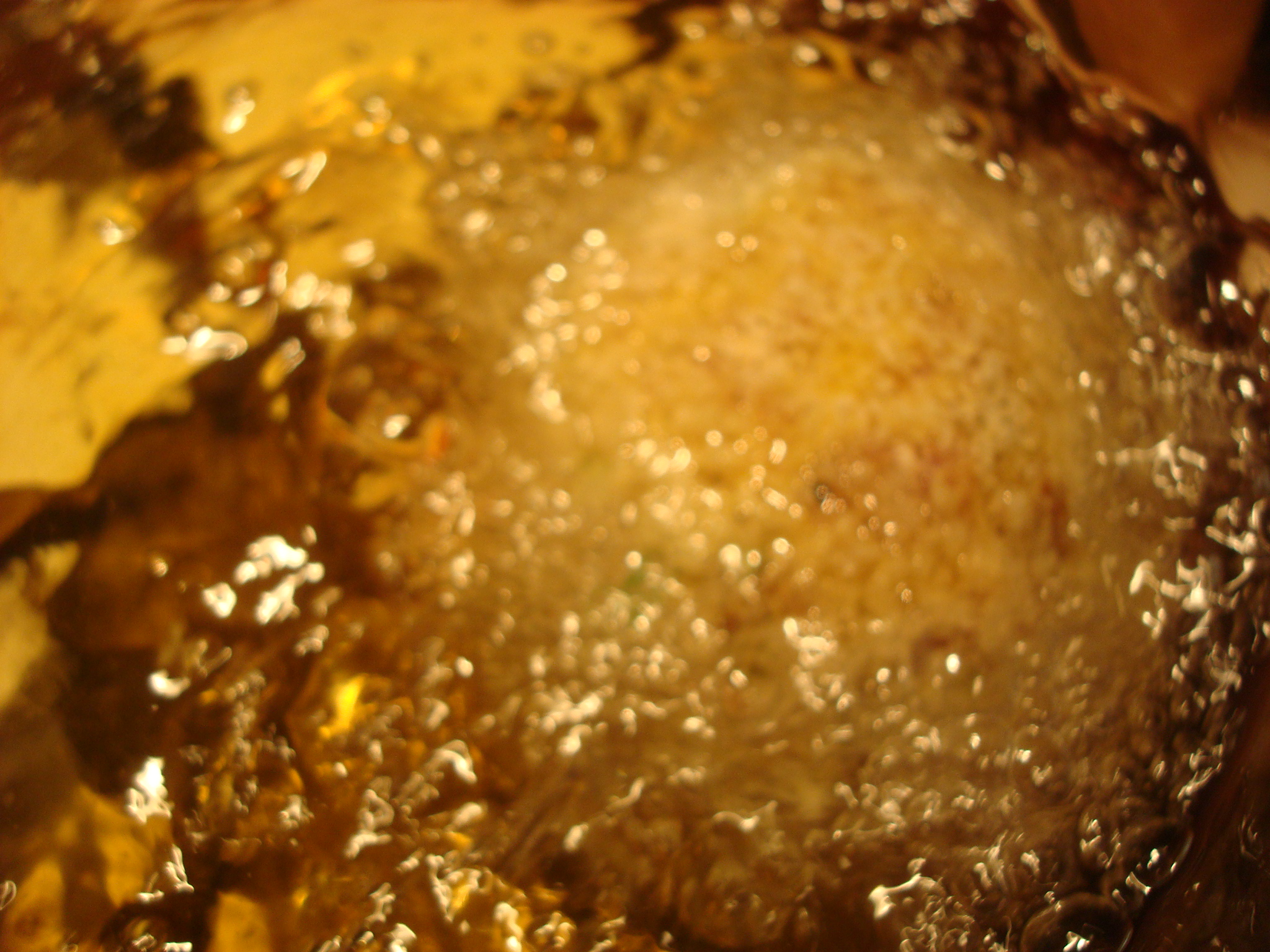 Step 11:
Remove the balls from the oven and place on plates lined with paper towels to blot excess oil.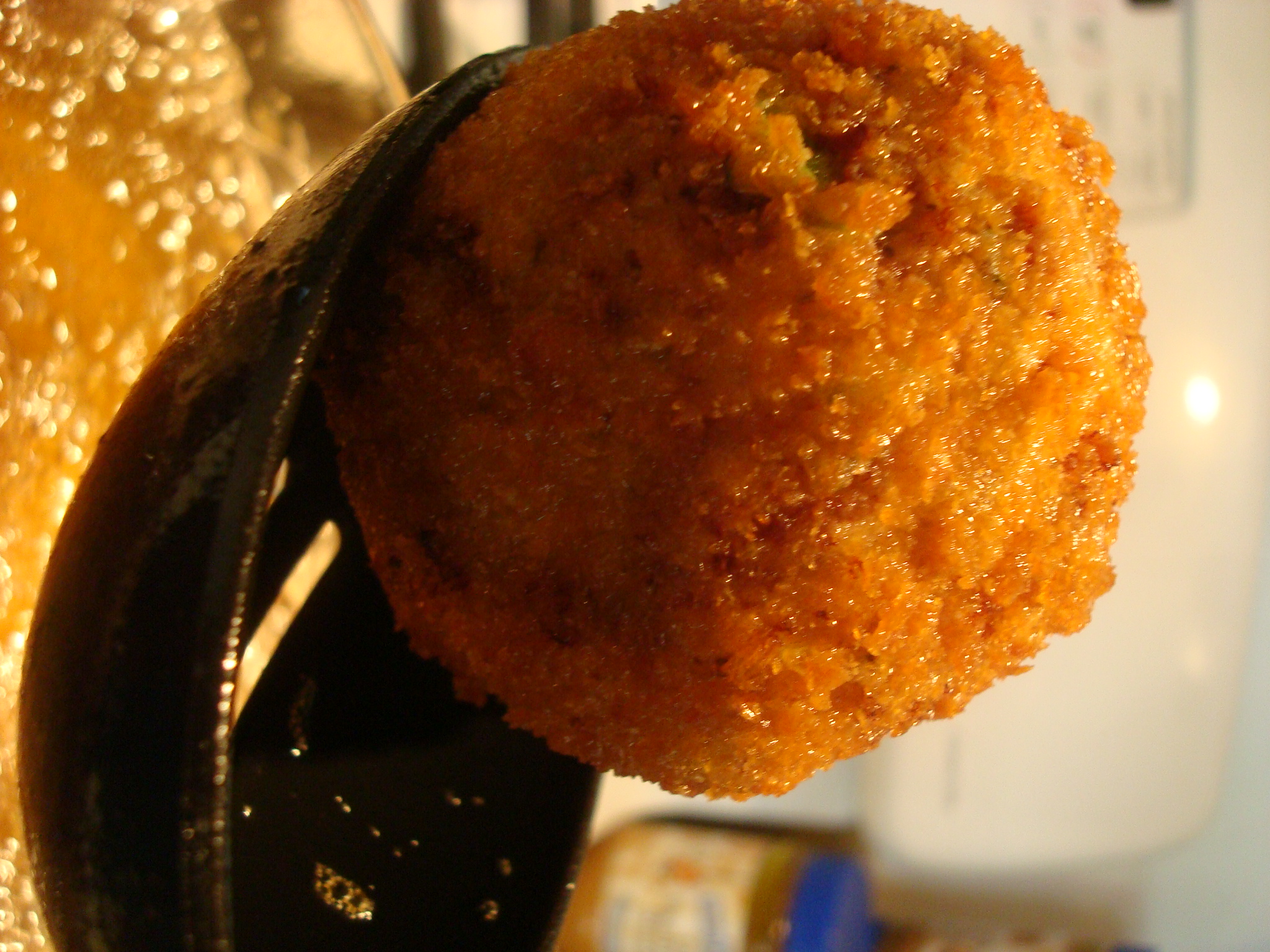 Step 12:
Place the eggs on the prepared sheet and bake for 8 to 10 minutes, or until nice and crispy. This will also ensure that the meat is cooked completely through. Let cool for a few minutes before serving.
Would you try a Scotch egg?