If you learn how to make homemade rock candy, you're mastering a skill of chemistry and confectionery all in one. Happily, in spite of the scientific aspect, making rock candy at home doesn't feel like homework. It's easy to get started by simply reducing sugar water and placing it in jars with sticks or handles, and and it's fun to monitor the progress as crystals form over the next few days.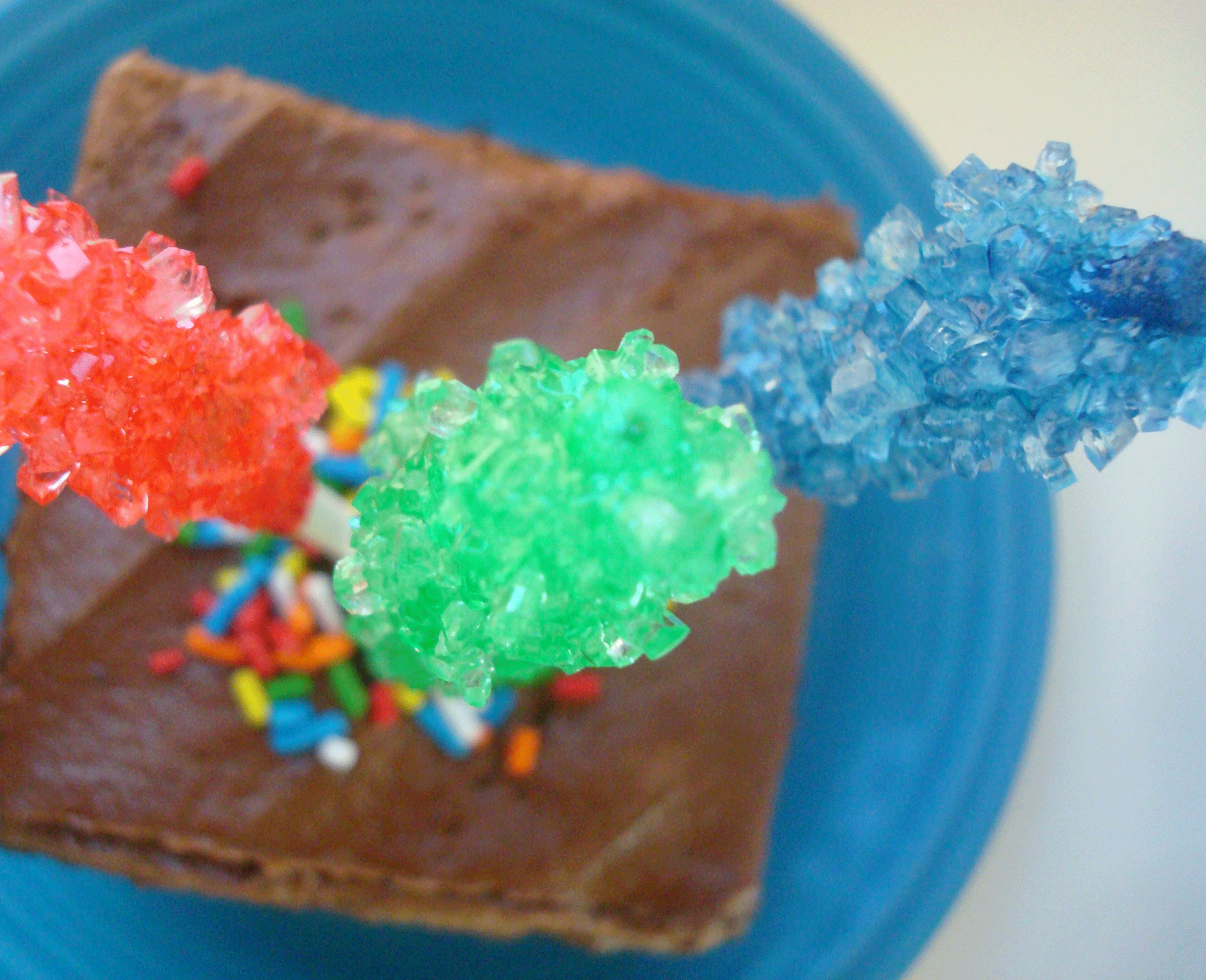 Photos via CakeSpy
And, the results of making rock candy are stunning: jewel-like crystals of sugar which can be used in a variety of ways, whether you choose to employ them as a cake decorating element or wrap them individually to give as very sweet homemade gifts. Homemade rock candy is also a fantastic warm-up to more advanced sugar work. So if you love this tutorial, consider learning to pour, pull and blow sugar into isomalt with Craftsy's class Intro to Isomalt.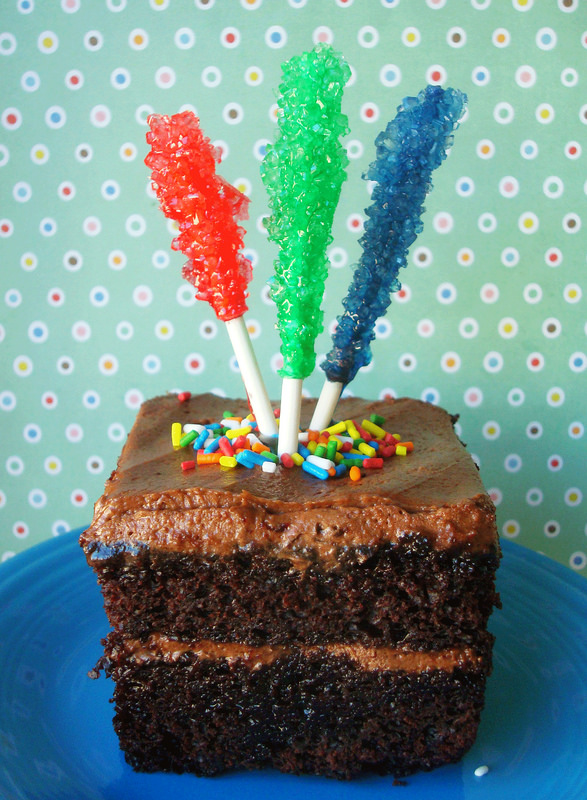 Rock candy recipe notes
Equipment
Most recipes ask that you pour your sugar water mixture into narrow jars and suspend the skewer or lollipop sticks using a clothespin. However, we made a discovery that will make your life far easier. By using empty spice jars (available at many craft stores or kitchen supply stores), you have a perfectly sized container for making rock candy.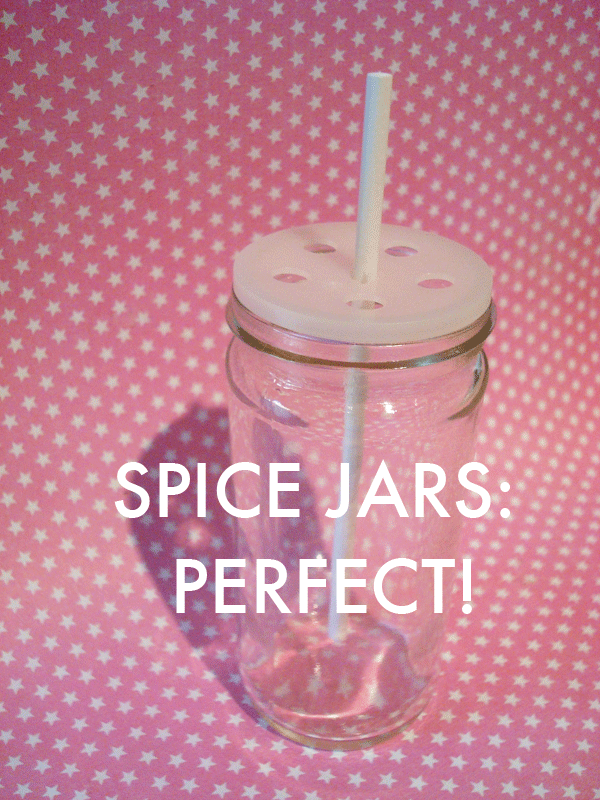 Better yet, if the jars come with shaker inserts, the lollipop stick can be slipped through one of the perforations on the top and suspended easily. If it is too tight, you can (gently!) slightly enlarge one of the perforations using an X-acto knife. Regarding the sticks: although this recipe refers to "lollipop sticks," you can also use wooden skewers or even a piece of string suspended in the liquid. The directions remain the same.
Coloring
It's fun to add color to your homemade rock candy. If you're tinting all of the candy the same color, you can add the dye during Step 4; however, if you'd like to do multiple colors, you may find it easiest to tint each batch of sugar water individually, once it was in the jar, as in Step 5.
Recipe yield
Using small spice containers, we could have gotten 4 candies out of the process, but a slight spill reduced the amount of liquid we had to work with (hey, it happens). Depending on the size of your containers and the steadiness of your hand, you may get anywhere from 2-4 sticks of rock candy using this recipe.
Caution
While this project is fun for kids and adults alike, extreme care must be taken when boiling sugar. The hot liquid can cause serious burns if it splatters onto the skin, so make sure that it's always an adult handling, stirring, and pouring the hot liquid.
Homemade rock candy
Makes up to 4 sticks of rock candy
Ingredients:
4 lollipop sticks
1 cup of water
2 1/2 to 3 cups of sugar, plus a small amount for rolling the lollipop sticks
Liquid food coloring in various colors of your liking
4 narrow glass jars, such as empty spice jars
Step 1:
First, prepare your materials. Remove the perforated shaker insert from the spice jars, and ensure that your lollipop stick fits firmly, so that it can be suspended in the liquid once it is poured in the jar. If the perforation is slightly too small, gently enlarge it using an X-Acto knife. If there is no insert, or it is not a good fit, you can affix the lollipop stick over the top using a clothespin. Once you've determined that you can safely suspend the sticks in the jars, remove them for the moment.
Step 2:
Slightly wet the tips of your lollipop sticks, and then roll them in granulated sugar. This base of sugar will help the liquid know where to start crystallizing later, and will help your rock candy form in a pleasing manner. Set these lollipop sticks to the side, so that they can dry while you perform the next steps.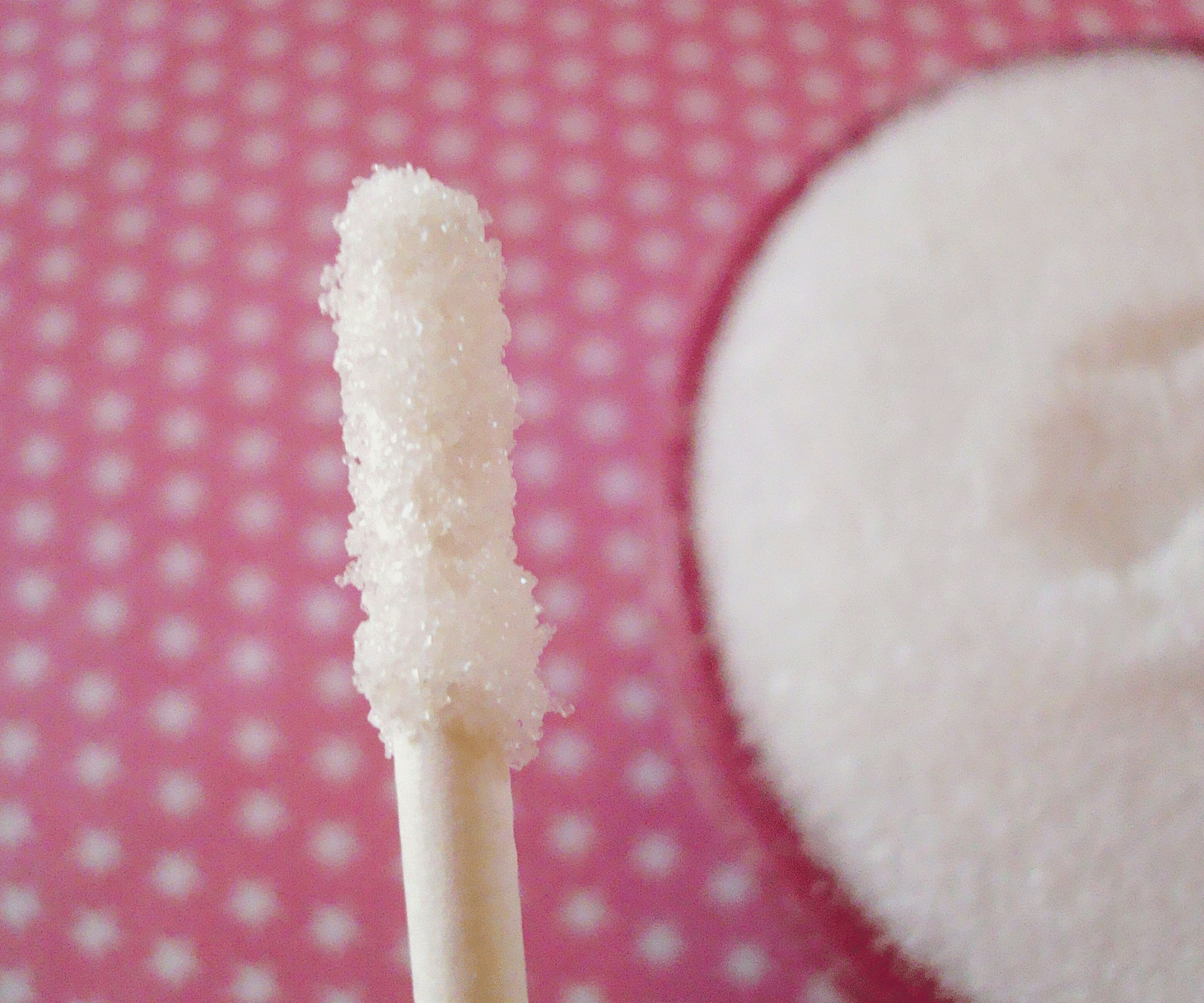 Step 3:
Place the water in a medium sized saucepan and bring it to a boil over medium-high heat.
Note: Use a pan where you have plenty of space, because if any of the water spatters once you add the sugar, it can be very painful if it hits your skin.
Once the water is boiling, reduce the heat to medium-low and add the sugar, half a cup at a time. Stir after each addition; the sugar will initially turn the water cloudy, and then disappear into the liquid. Each cup will take slightly longer to dissolve. Continue adding the sugar until it will no longer incorporate (between 2 1/2 and 3 cups).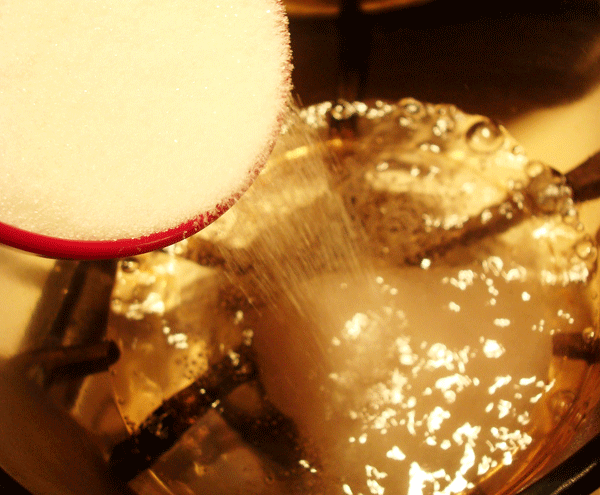 Step 4:
If you would like one uniform color for your batch of candy, you can add it now. You can also add up to 1 teaspoon of flavoring extract. Stir to combine. If you'd like to individually tint each jar, leave it uncolored for the moment.
Step 5:
Pour the sugar syrup evenly into each jar, leaving half and inch to an inch of space on the top. If you would like to make different colored candies, add a couple of drops of food coloring to each jar, and gently stir to combine.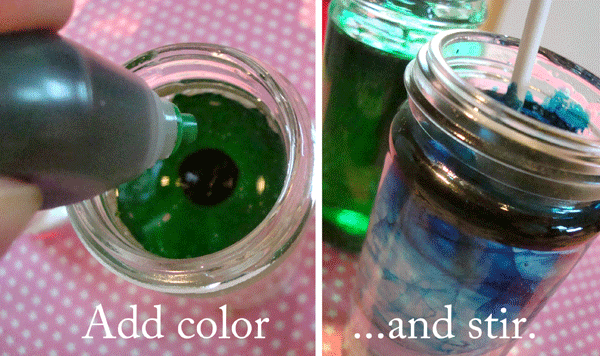 Step 6:
Gently place the lollipop sticks, sugar-coated side into the liquid, and suspend them in the liquid so that they are about 1 inch above the bottom of the jar.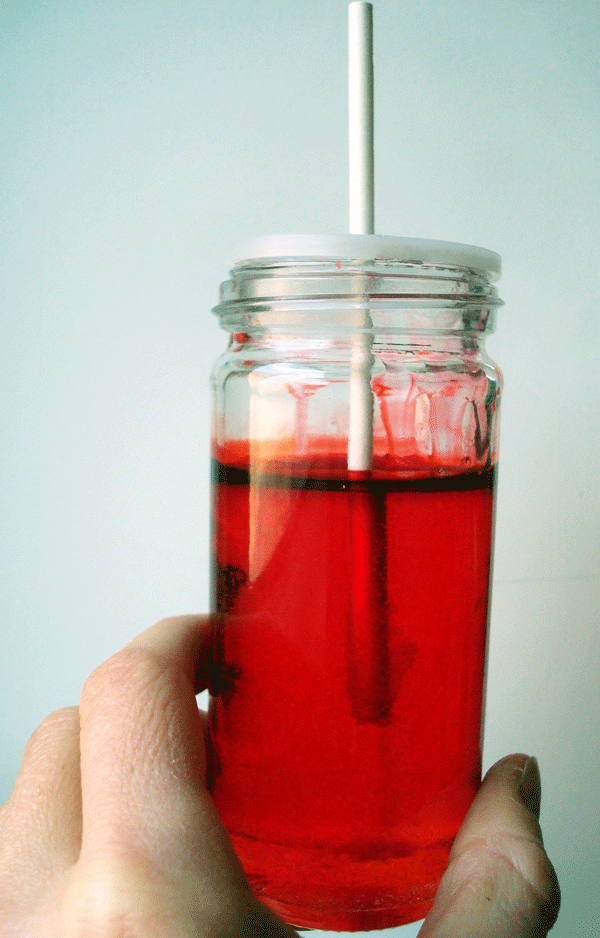 Step 7:
Store the jars in a cool, dry place. Cover the tops loosely with plastic wrap, to keep any dust from getting in your candy. Dusty candy is not delicious.
Step 8:
Let the candy sit until it has grown to the size you'd like: ours took about 3 days. You can check on it periodically. Sugar crystals should start to form rather quickly, within a few hours.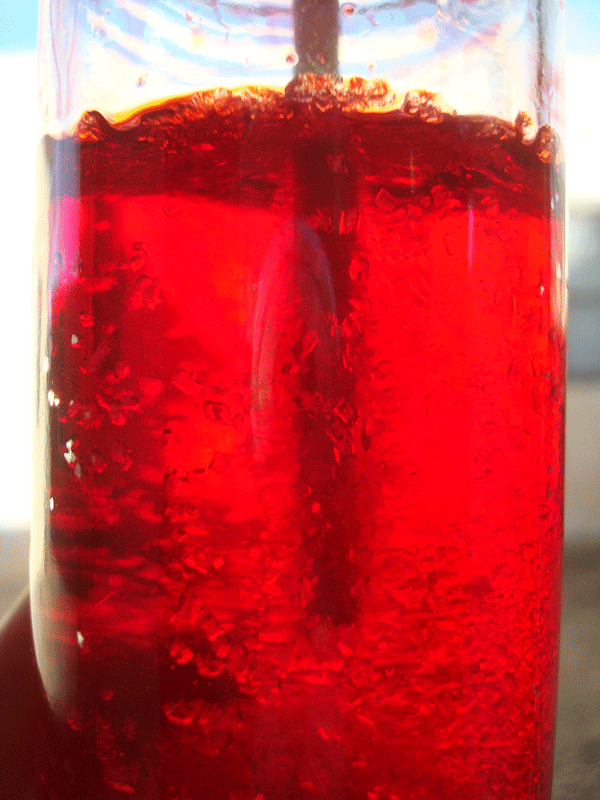 Step 9:
Once your candy has reached the desired size, gently remove it. If the top of the liquid offers resistance and is firm, like ice on a puddle, go ahead and gently crack it with the tip of a skewer or knife to make removing your candy easier.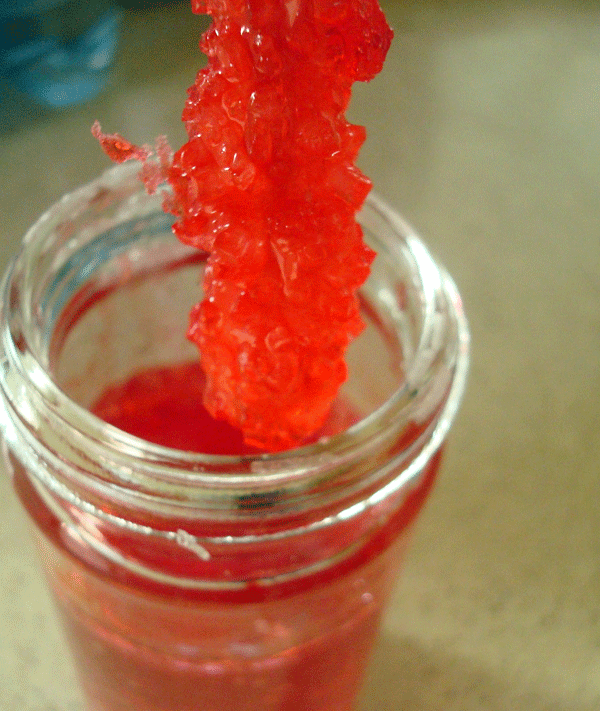 Step 10:
Gently remove the candy, and place it on a sheet of parchment paper to let the excess liquid drip off. Once dry, you can enjoy the candy, use it as a festive, firecracker-esque cake decoration, or give as very sweet gifts.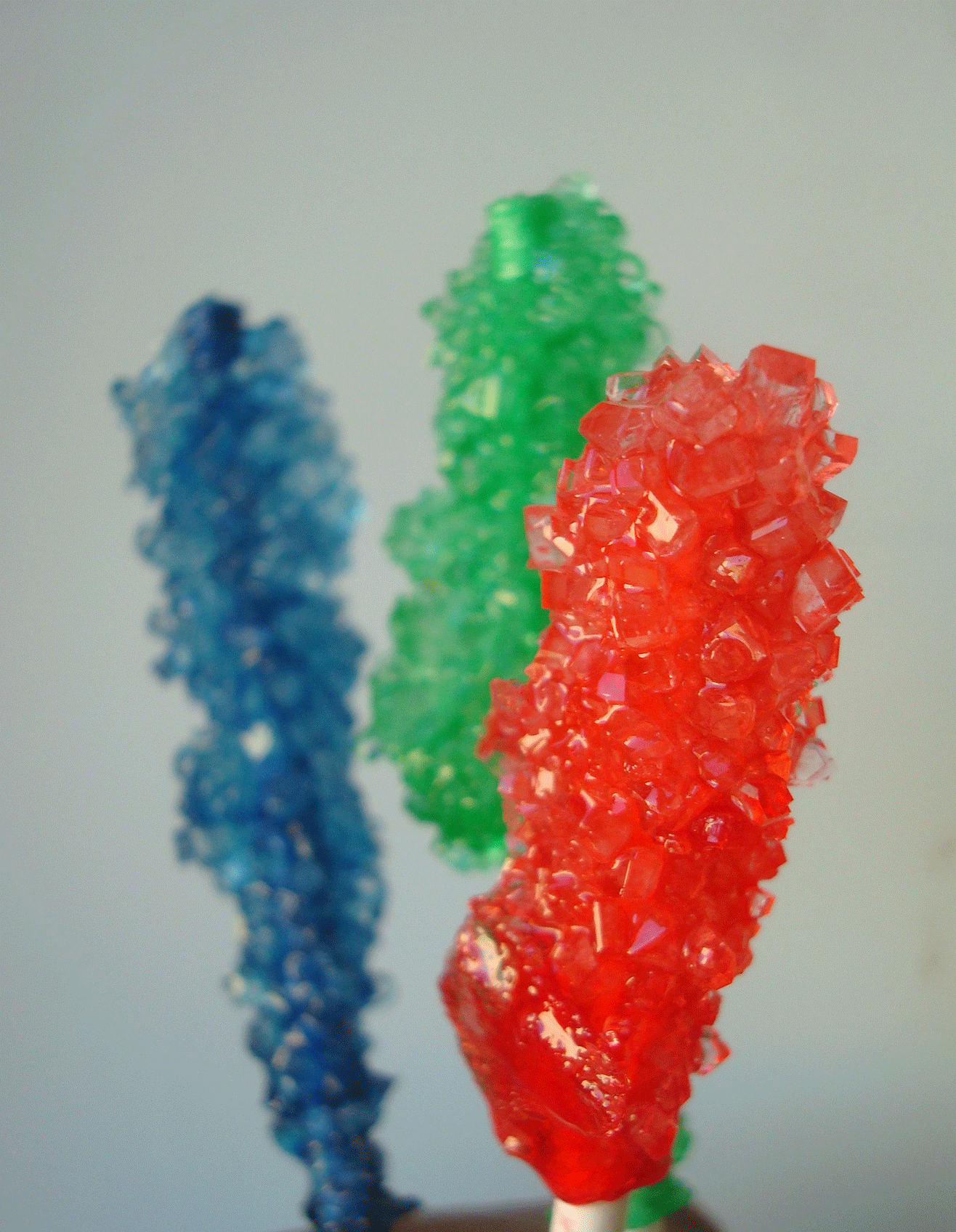 What color rock candy will you make first?