Learning how to make homemade Nutella is a most valuable cooking skill. After all, this dreamy chocolate-hazelnut spread, with the consistency of peanut butter but a taste that is oh-so different, seems to have the ability to turn anything it touches to gold. It's tasty eating no matter how you serve it: spread on homemade bread, in desserts, or even just eaten by the decadent spoonful. Since making Nutella at home is amazingly easy, you can guarantee that you always have a fresh batch on hand.
Here, we'll walk you through all of the steps of how to make homemade Nutella. Prepare yourself for delight!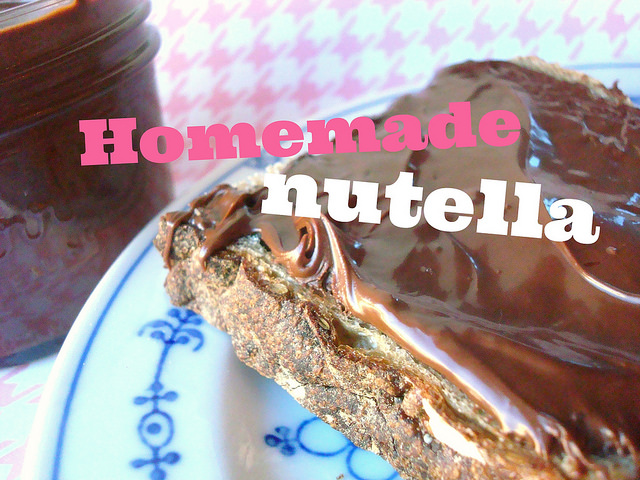 Photos via CakeSpy
Recipe notes
Equipment
This recipe is a snap if you have a powerful blender (with a food processing function) or a food processor, but it's still accessible without expensive equipment. You can grind the nuts into a paste with a nut grinder, and simply mix the rest of the ingredients by hand. You may get a sore arm, but it will be worth it.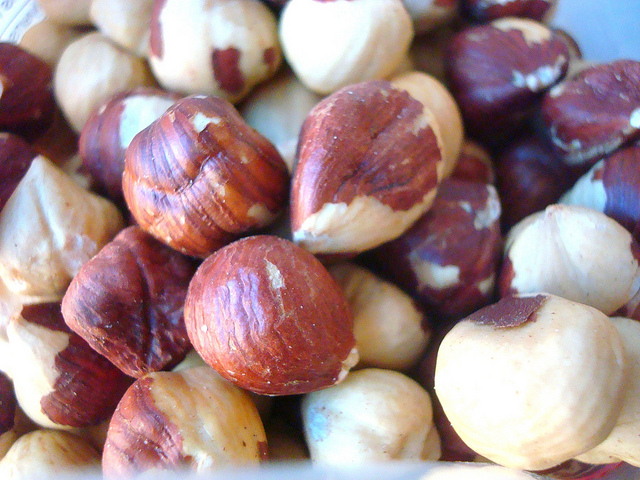 How to remove the skins from hazelnuts
So, you can't find skinless (or mostly skinless) hazelnuts? Don't panic — this is not insurmountable.
Simply do so: heat the oven to 350 degrees F, and spread the hazelnuts in a single layer on a baking sheet. Place the sheet in the oven for 8 to 12 minutes, or until fragrant and toasty, with slight browning on the skins. Remove from heat, and place the nuts on half of a large, clean kitchen towel. Fold it over and shimmy the nuts by rubbing the top of the towel over the bottom. The friction  will help remove much of the skins. It's fine if there is still some clinging to the hazelnuts.
If you perform this step of toasting the nuts to remove the skins, skip Step 2 in the recipe below.
How to make homemade Nutella

Adapted from Leite's Culinaria
Makes about 1 pound
Ingredients
12 ounces good-quality milk or semi-sweet chocolate morsels, or chopped chocolate
1 cup raw hazelnuts, skins removed
2 tablespoons canola oil
1 tablespoon unsweetened cocoa powder
1/2 teaspoon vanilla extract
3/4 teaspoon salt, more or less depending upon your preference
Step 1:
Melt the chocolate in a double boiler or in the microwave. Once most of the chocolate has melted, remove from heat — the remaining pieces will melt in the residual heat. Stir until smooth. Let cool completely.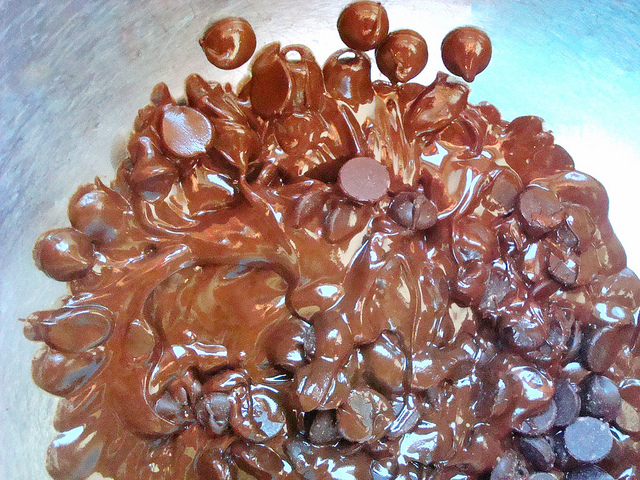 Step 2:
Toast the hazelnuts. Heat oven to 350 degrees F, and spread the hazelnuts on a baking sheet in a single layer. When the nuts are fragrant, somewhere between 8 and 12 minutes, remove from the oven and let cool.
Step 3:
In a food processor or a heavy-duty blender, grind the hazelnuts until they form a paste.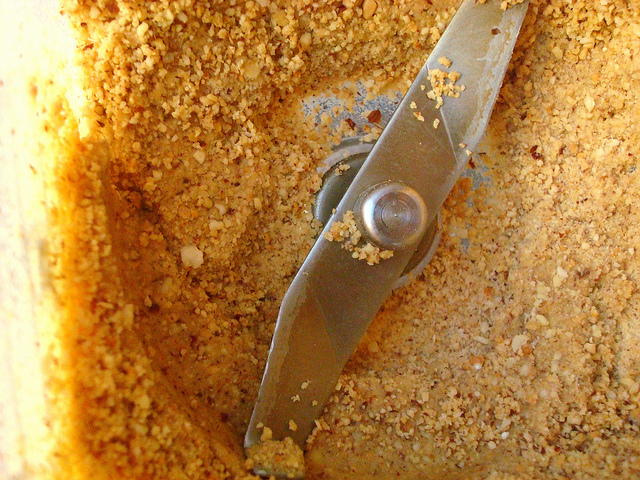 Step 4:
Add the oil, cocoa powder, vanilla and salt, and continue processing until the mixture is as smooth as possible — or as smooth as you like. If you prefer a grittier texture, blend a little less — it's not the traditional texture for Nutella, but making your own means that you can follow your bliss.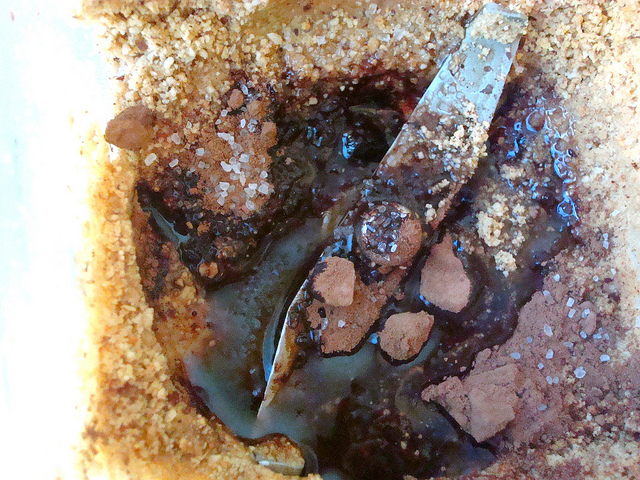 Step 5:
Add the melted chocolate and blend well. It will seem rather liquid, but as it cools, it will thicken to a spreadable consistency.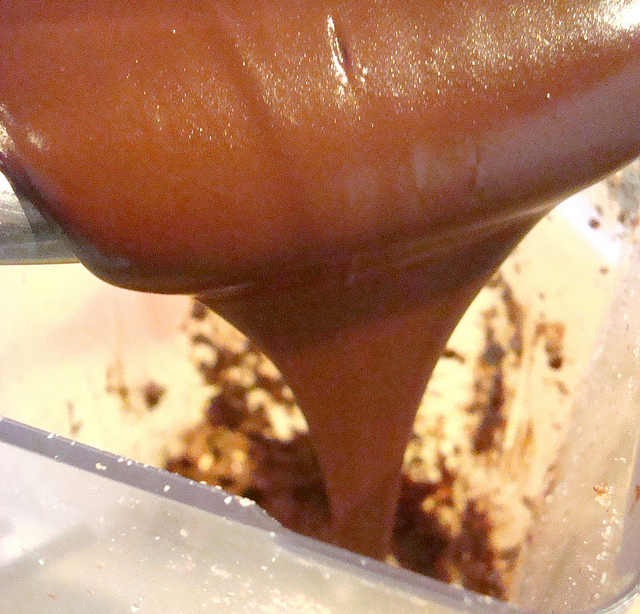 Step 6:
Place in an airtight container, or an empty and cleaned out nut butter jar. It will last up to two weeks.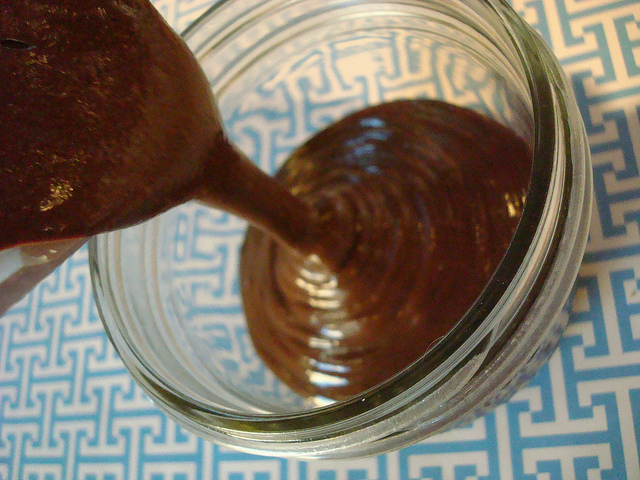 Recipe variations
Now that you've mastered the art of making chocolate-hazelnut spread at home, here are some toothsome variations to try:
Swap the milk chocolate called for in the recipe for dark or white chocolate. It's a simple swap that makes a big difference in the flavor.

The same method can be used to make tasty chocolate-flavored nut butters. Swap peanuts, almonds or cashews for the hazelnuts for delicious results.

Swap coconut oil for the canola oil for a subtle flavor and a health-boosting variation.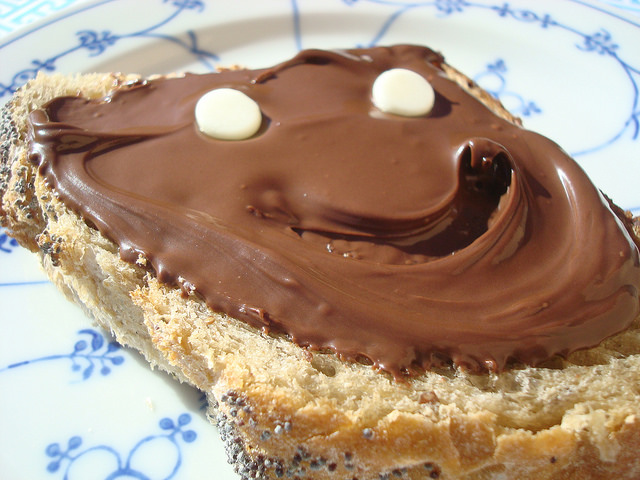 What to do with your chocolate hazelnut spread
Other than eating it by the spoonful, of course.
[box type="shadow"]If you love creating inventive flavor pairings for cakes that are irresistible to traditional palates and foodies alike, check out the Bluprint class Creative Flavors for Cakes, Fillings & Frostings with Jenny McCoy, who will help you expand your baking repertoire with artfully flavored, perfectly prepared cakes, curds, custards, mousses and more.[/box]
What's your favorite way to eat Nutella: spread on bread, in dessert, or by the spoonful?