Forget passing muster: when you learn how to make homemade mustard, your condiment will be king.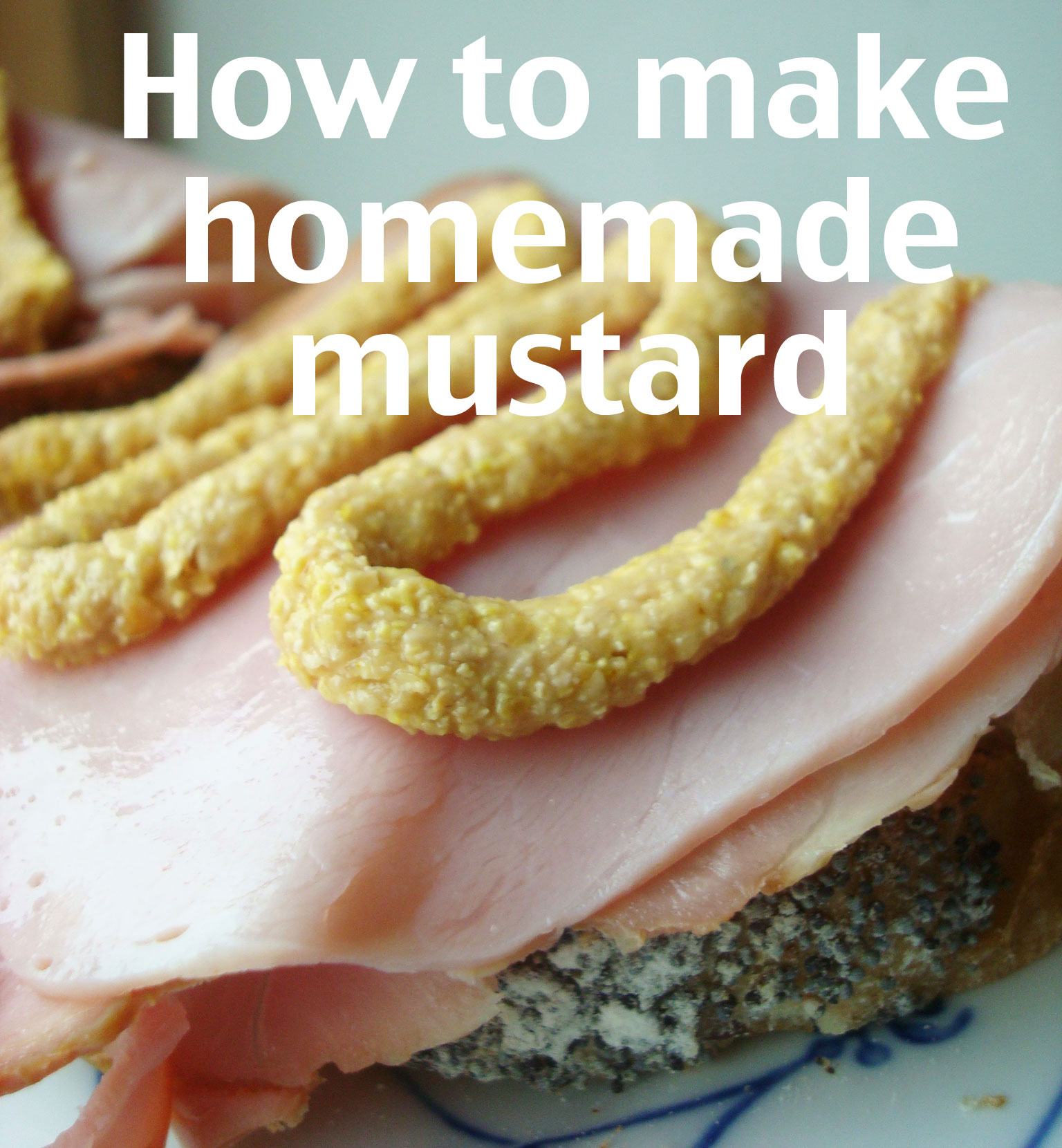 Photos via CakeSpy
Making homemade mustard may sound complicated, but it's really not: by simply combining mustard seeds, vinegar, water and various seasonings, you'll have a wholesome, additive-free homemade accompaniment that will not only make every sandwich or hot dog a star, but will pair beautifully with the tasty treats from Craftsy course Homemade Salty Snacks.
Because the recipe is so simple to master, making mustard at home has another advantage for lovers of food and cooking: it allows the chef creative license to spice or flavor it in a myriad of ways, from incorporating craft beer to adding custom spice blends.
We'll start with a basic yellow mustard recipe, and then offer several creative and flavorful variations.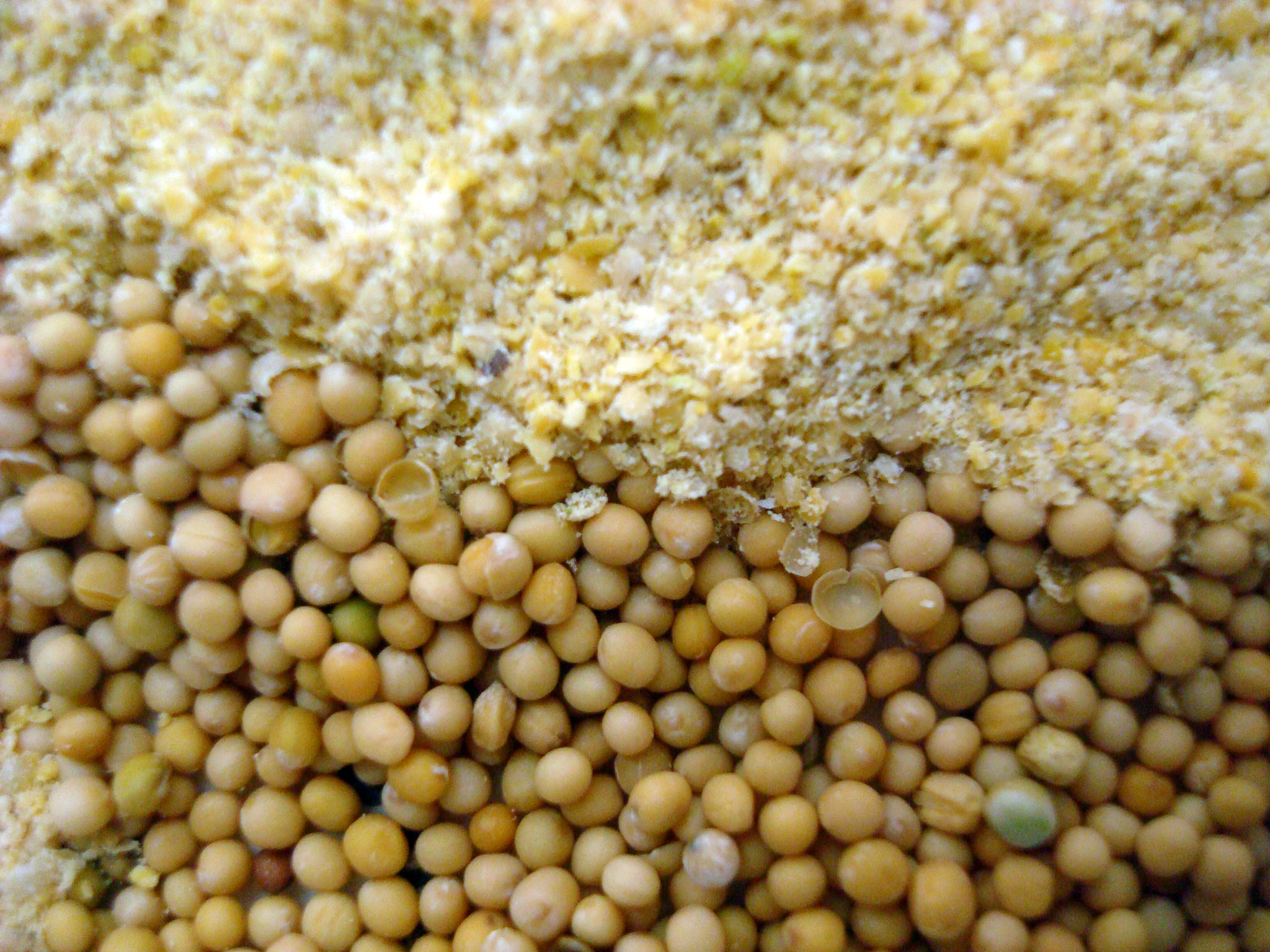 Seeds for thought
What if you can only find mustard seeds, not ground mustard seeds? You can grind them yourself.
Grind mustard seeds in a spice grinder, a food processor or a blender with a food processing setting before proceeding with the recipe. Measure the amount for the recipe after grinding, rather than before, as the grinding can change the volume. You can also impress your friends by grinding the seeds with a mortar and pestle, but soaking the seeds for 2 hours beforehand is strongly suggested, to soften the pods.
Author's note: If you've purchased the seeds from a bulk spice shop, be sure to check for errant seeds or spices; I bought my seeds at a bulk market and found that, likely due to double-dipping, there were quite a few flax seeds in my mix.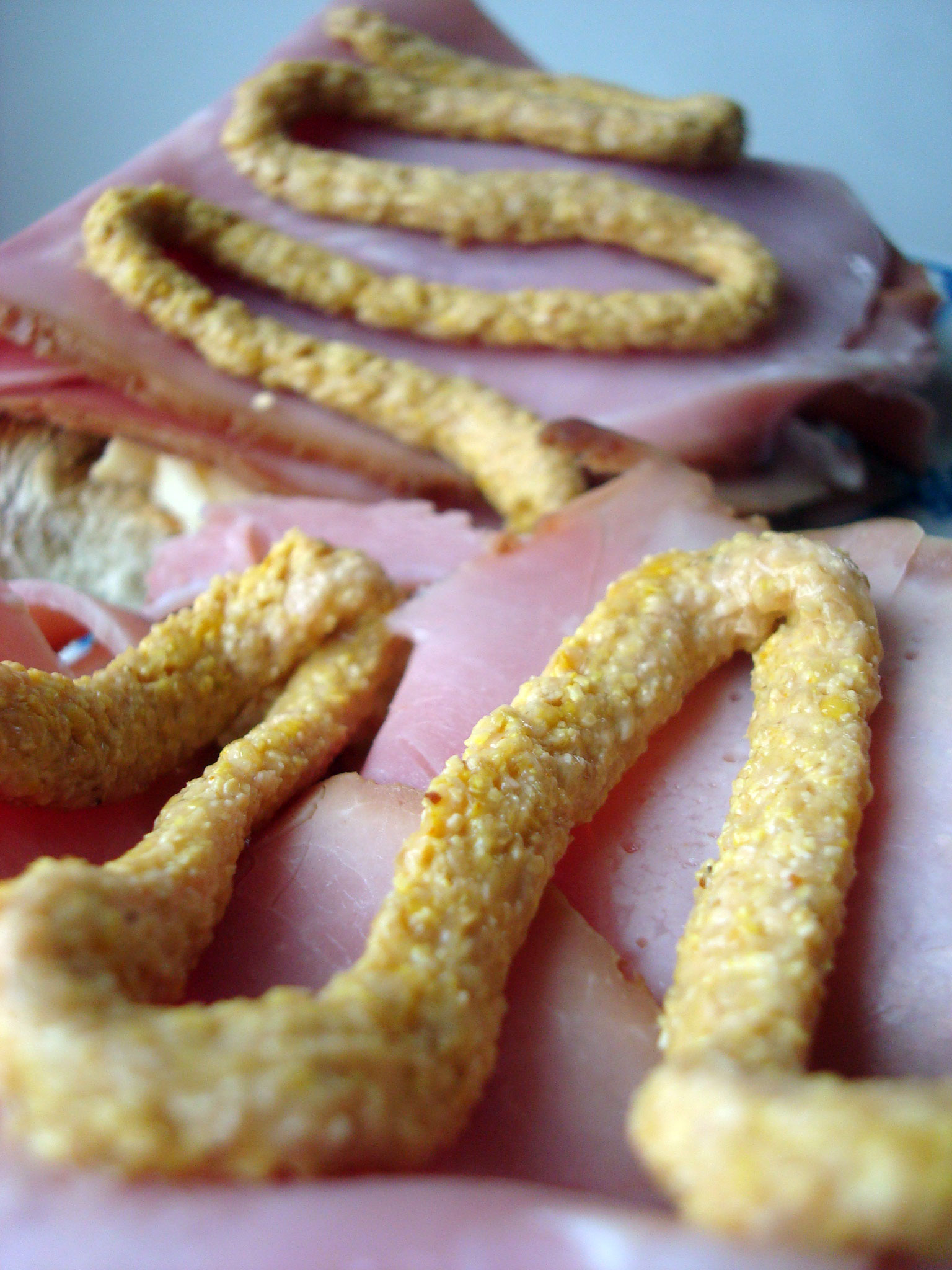 How to make homemade mustard
Makes about 1 cup
Ingredients:
1/2 cup water
1/2 cup ground mustard seeds
6 tablespoons distilled white vinegar
1/2 to 3/4 teaspoon salt
Step 1:
In a medium saucepan, whisk together all of the ingredients, plus any extra spices or flavorings you'd like to add.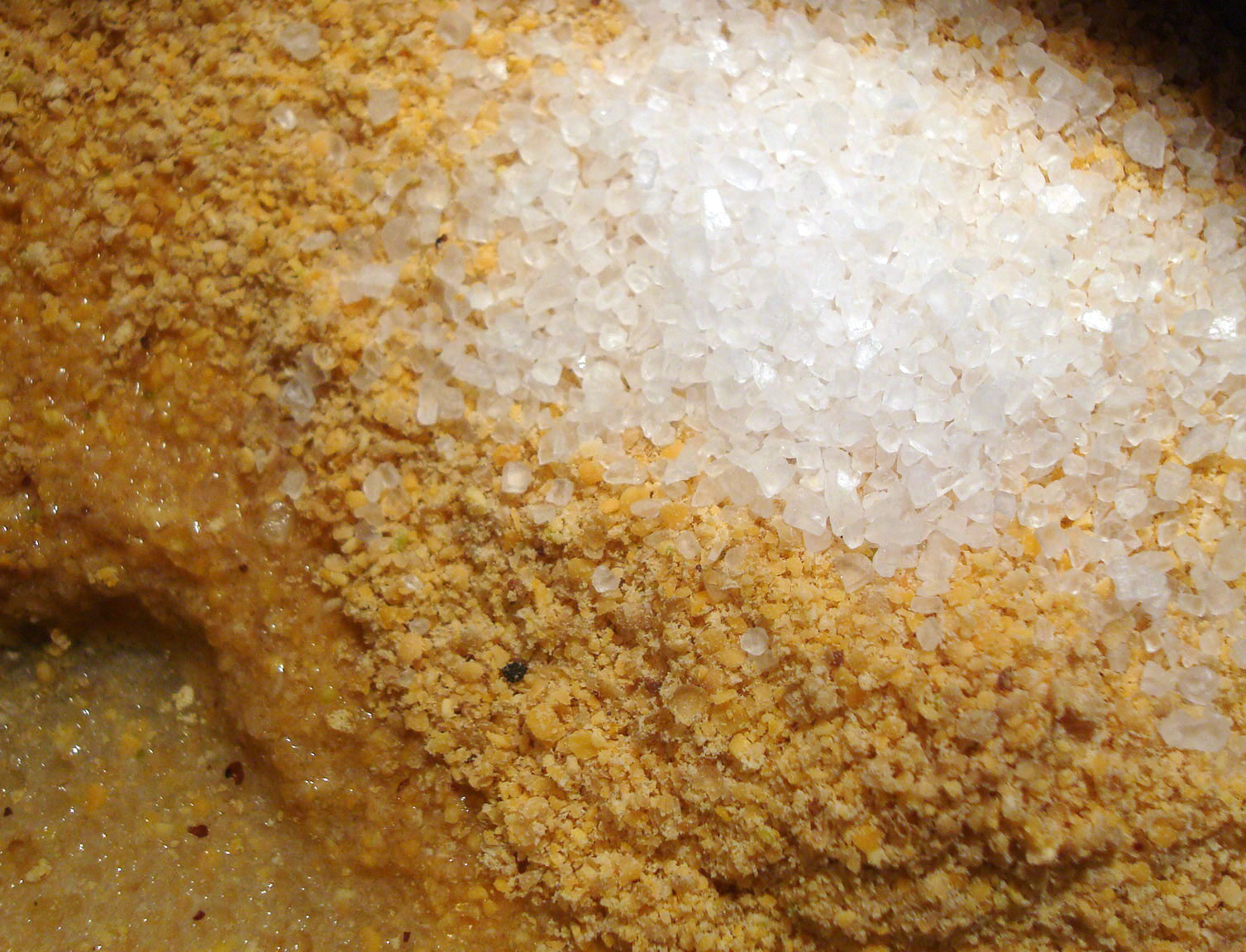 Step 2:
Over medium heat, bring the mixture to a boil. Once it reaches a boil, reduce the heat and keep it lightly bubbling until it has thickened to a mustard-like consistency (malleable but easily spreadable). You'll find that as the mixture reduces, when you drag a rubber spatula across the bottom of the pan, it will leave a swath of clean pan in its wake. That is the texture you're looking for.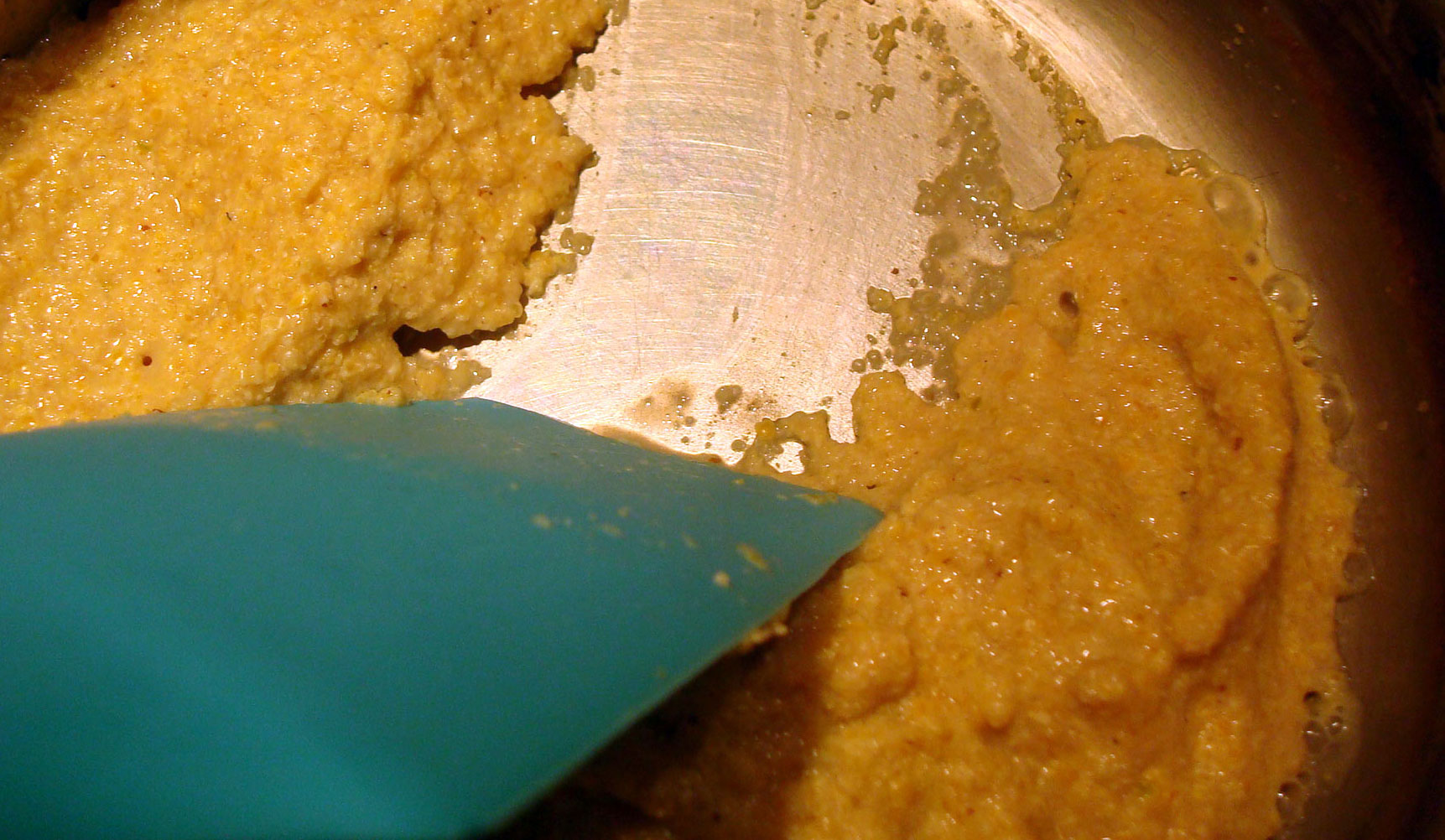 Step 3:
Remove from heat and cool completely. Transfer to an airtight container. The flavors will become more pronounced in the days following making the mustard.
This recipe can be halved, or doubled, depending on your mustard desires.
As for some other delicious variations:
Make it more yellow
Add up to 1/4 teaspoon turmeric during Step 1. You'll be rewarded with a pronounced yellow hue, spicy flavor, and the many health benefits of turmeric, which is a powerful anti-inflammatory and is said to reduce brain plaque.
Make it mellow
Add a teaspoon of honey to the mustard during Step 1. Once the mixture has reduced, give it a taste. If it's not sweet enough, add more bit by bit.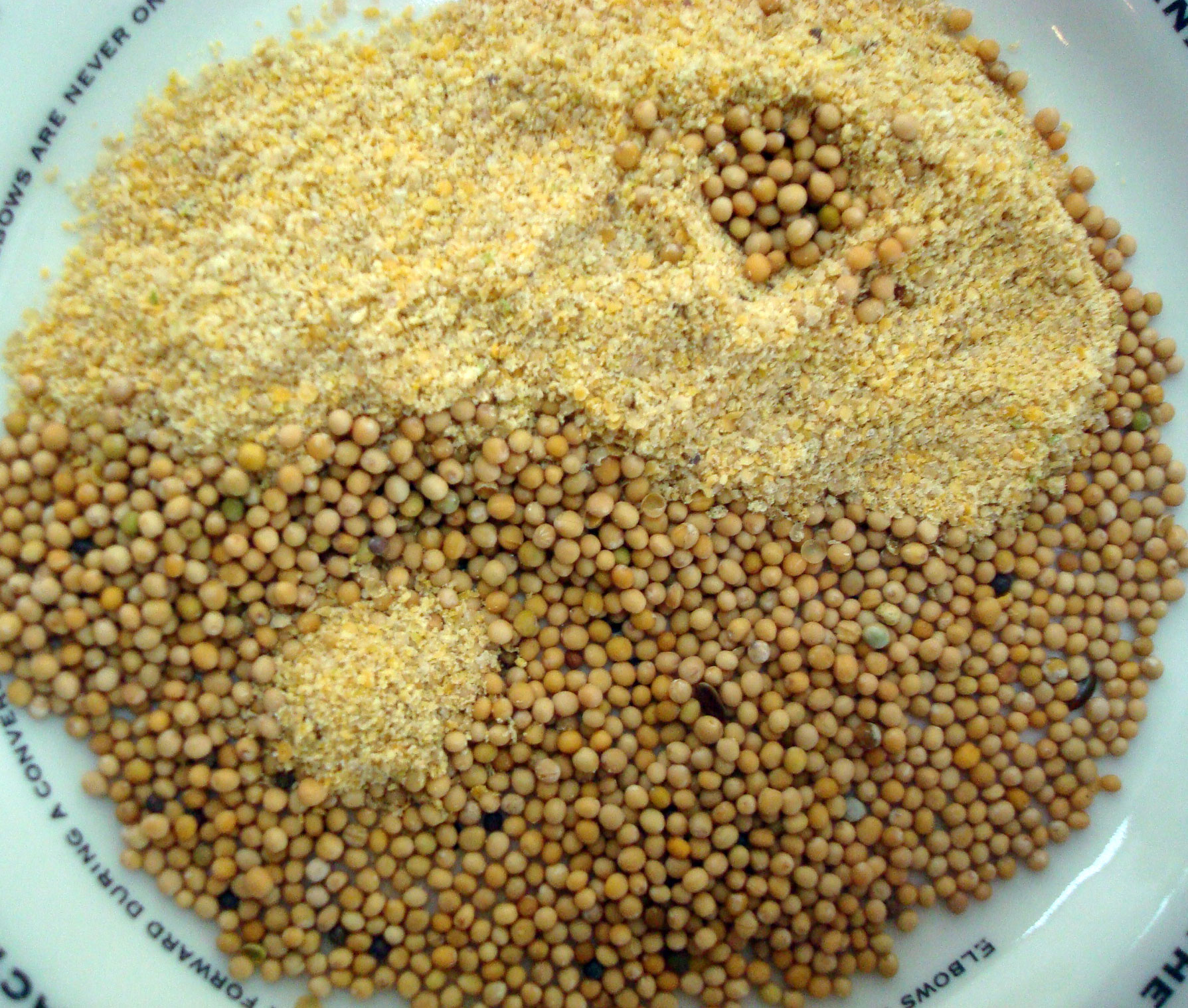 Give it crunch
Toast 2 tablespoons of mustard seeds, and then stir them into the mustard after reducing and removing it from heat. It will give the mustard a satisfying crunch and a nice toasty flavor.
Pretzel pleasing
Beer and mustard both go perfectly with pretzels, so why not combine them? Use a dark or hoppy beer instead of water listed in the ingredients. Follow the rest of the steps as written. Serve with homemade soft pretzels.
Give it a garlicky kick
1/4 teaspoon each of onion powder and garlic powder added during Step 1 should do the trick. Be sure to have mints or gum on hand.
Thai one on
Stir in some homemade curry paste to your finished mustard for a unique, Asian-inspired condiment.
If you enjoy fun food and cooking projects like making homemade mustard, you'll love the new Craftsy class Homemade Salty Snacks. Sign up today and find out how fun it is to make delicious, creative snacks right in your own kitchen, including veggie chips, popcorn, toasted nuts and soft pretzels, plus how to transform their flavor profiles with exotic herbs and your favorite seasonings.[/box]
What is your favorite type of mustard?