Homemade fondant is quick and easy to make, cheap and totally delicious. So why are we still buying so much of the branded product? In this short tutorial, I will show you to make my homemade recipe of choice, marshmallow fondant, or LMF.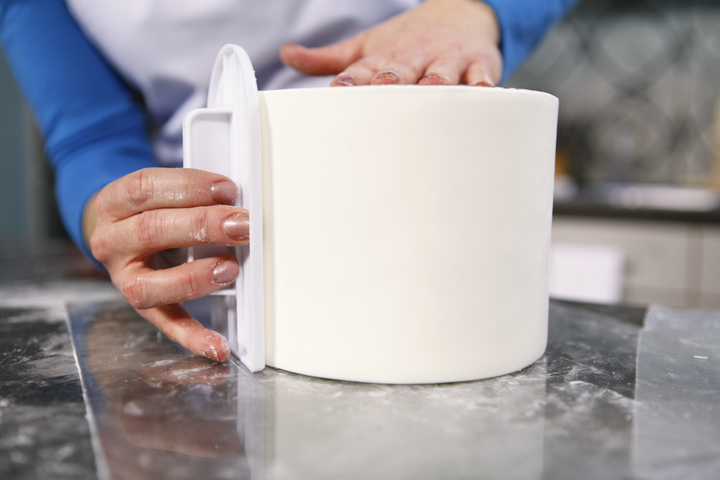 Jessica Harris adds and smooths her marshmallow fondant in Clean & Simple Cake Design
LMF is an improvement on the traditional marshmallow fondant (MMF) recipes you may have tried before. The addition of some Wilton or other store bought fondant gives it the elasticity and workability that you may have felt was missing from other recipes.
Free Online Cake Decorating Class
Learn how to make flawless, fondant-covered cakes.Enroll FREE Now »
The recipe below yields four and a quarter pounds of fondant and costs about $5, depending on where you shop.
Ingredients:
2 pounds sifted powdered sugar
1 pound store-brand mini marshmallows (Jet Puffed, Kraft and marshmallow fluff do not work). You can use large marshmallows if you have to, but cut them into quarters before melting.
3 tablespoons water
1/2 cup shortening
1¼ pounds of pre-made fondant
Extra powdered sugar for kneading
Tools:
Dough hook
Large plastic bowl
Spatula
*If you don't have a stand mixer with a dough hook, it's possible to make this fondant by hand. Just empty the entire two pounds of powdered sugar into the bowl of melted marshmallows and knead. Make sure you rub shortening on your hands and forearms and be prepared to get messy! Follow the directions as below once the sugar is all combined.
Method:
Step 1: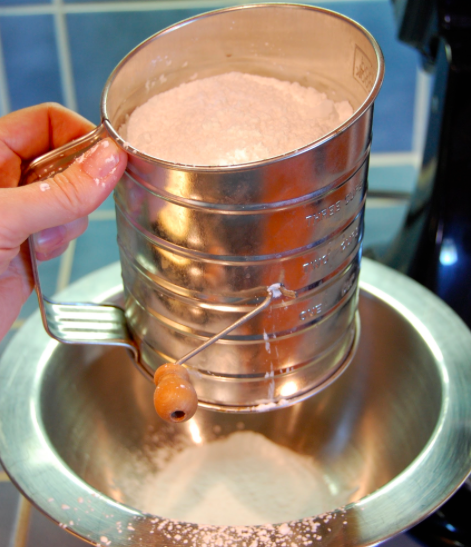 Weigh 2 pounds powdered sugar into a bowl and set aside.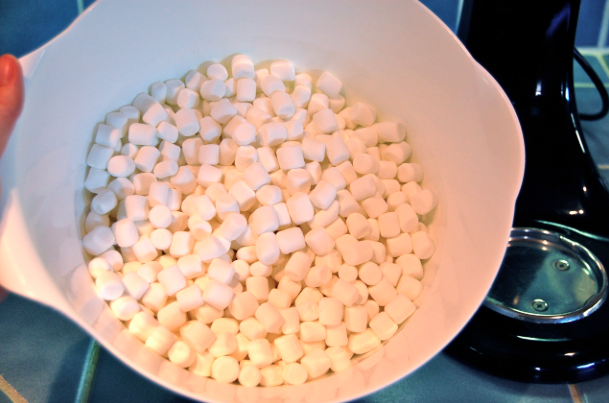 Lightly grease a large microwavable bowl with a little shortening. Weigh 1 pound mini marshmallows into the bowl.
Step 2:
Microwave the marshmallows on high for 1 minute.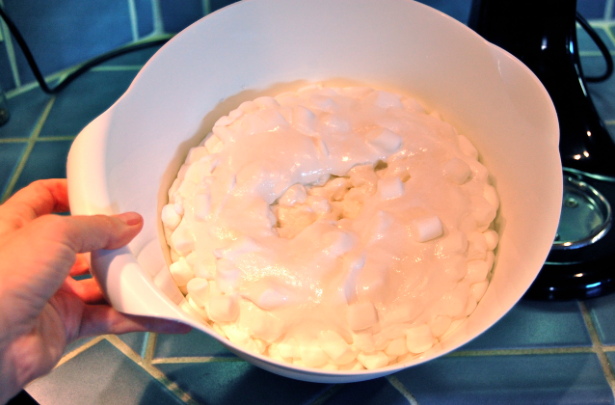 Continue to microwave the marshmallow on high until they are melted and puffed up. Do not stir at this point. The photo above shows marshmallows that still retain their shape, although they are completely melted.
Step 3:
Spoon 3 tablespoons of water between the marshmallows and the bowl, all the way around. You want the water to seep underneath so that the sticky mixture can easily be poured into your mixing bowl.
Step 4:
Transfer the marshmallows to your mixing bowl. With any luck, they should just pour right in. Attach your dough hook to your stand mixer and add ¼ cup shortening or other white vegetable fat.
Step 5:
With the mixer turned on low speed, add about half the powdered sugar, a cup at a time. Continue until the mixture is smooth and no lumps of sugar are visible. Scrape down the sides of your mixing bowl regularly.
When about half of the powdered sugar has been added, the mixture should start to form a lump around the dough hook. Continue adding another couple of cups of powdered sugar until the fondant starts to release from the sides. Use your spatula to help the process along.
Step 6:
Microwave your 1¼ pounds of fondant on high for around 40 seconds, until it is soft and pliable. Be careful not to overheat as hot fondant can burn you.
Step 7:
Grease your hands with shortening and pull the the fondant off the hook. Put the whole lump into the bowl with the leftover powdered sugar. Add the softened fondant and start kneading everything together.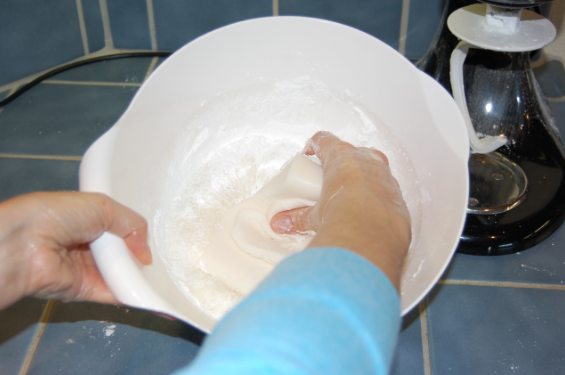 Continue kneading until the powdered sugar and the fondant are completely combined. Knead in a little more powdered sugar if the mixture still feels too sticky.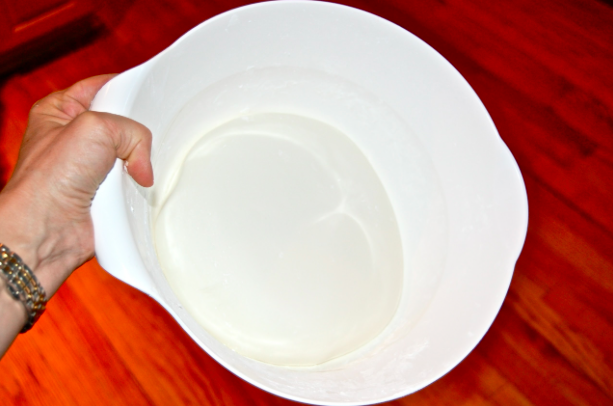 Storing your marshmallow fondant
You can use the fondant immediately, or wrap it in plastic wrap or a large zip-top bag until needed. If you store it for later use, you may need to heat the fondant for 30 seconds or so in the microwave before starting to roll it out.
Coloring marshmallow fondant
You can color your fondant as usual with gel colors, but to achieve dark colors like black, red and purple, add the color at the melted marshmallow stage. Omit two tablespoons of water and replace them with two tablespoons of your chosen color. For a lighter shade, replace less water with color. To tint the fondant to a truer white, you can add white food coloring.
LMF will give you great quality results at a fraction of the cost you would pay for store-bought fondant. Use it for covering cakes in the traditional method presented in Clean & Simple Cake Design.
LMF recipe reproduced with the kind permission of Elizabeth Marek from Artisan Cake Company.
Did you know Bluprint's YouTube Channel is full of free, quick video tutorials?
Check out this one demonstrating how to make marshmallow fondant from Bluprint instructor Jessica Harris.
See more on Bluprint's YouTube Cake Decorating Channel.